2016 New Delhi: The second edition of International Real Estate Expo (IREX)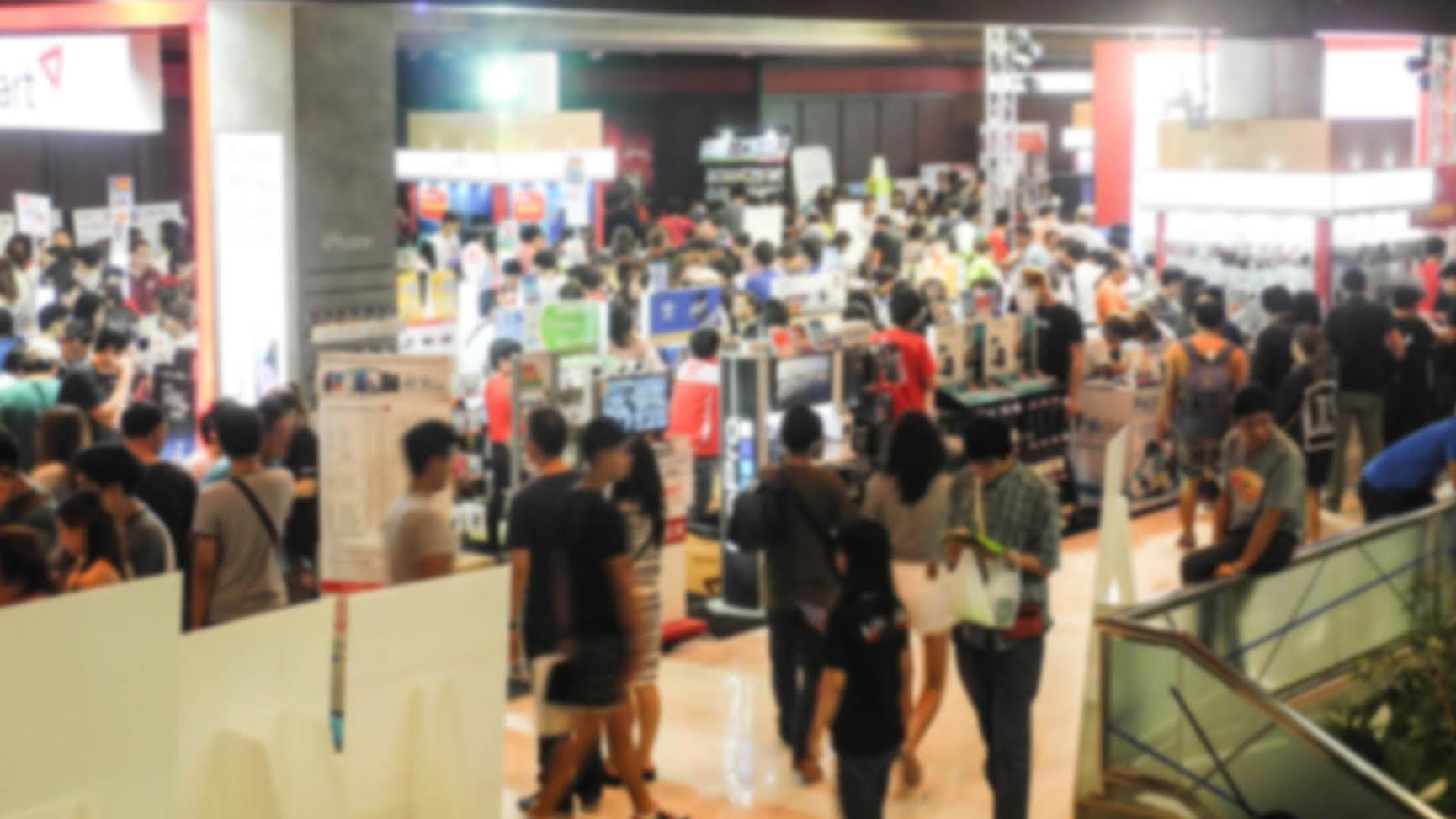 New Delhi: The second edition of International Real Estate Expo (IREX) concluded in New Delhi today. IREX 2016 showcased more than 125 projects of about 35 companies from US, Canada, UK, Europe, UAE, Sri Lanka, Thailand, Australia, New Zealand etc. IREX presented investment opportunities in Residential, Commercial, Retail, Hotel & Leisure sectors. The show drew tremendous response from investors and most of the participants got on the spot bookings for their projects. The investments ranged from Rs. 1 crore onwards. Some of the major participants at IREX 2016 included Al Marjan Island, Damac Properties and RAK Properties from UAE, Berkeley Homes and Ballymore from UK, Lennar & Compass from USA, McMillan Hathaway from Australia, Patrocolos and Korantina Homes from Cyprus, Dusit Thani from Sri Lanka, Angel Real Estate from Thailand, among others. IREX is an annual show that presents investment avenues for high net worth and wealthy individuals who intend to invest in international real estate and premium luxury properties. Indian residents are increasingly looking for good realty investment opportunities abroad. Due to the downturn in the Indian real estate market, investors are exploring new avenues to invest. As per the recent wealth report of a reputed London based firm Knight Frank, India's high net worth individuals are heavily investing in real estate in other countries; and their numbers have grown 166% in the last 10 years. Almost 50% of all India's UHNWI & HNI have foreign real estate in their portfolios, which is highest in the world. Indian residents are investing in international properties for appreciation in value, end use or rental earnings. The stability of the Indian Rupee and relaxation of RBI rules that permit Indian residents to invest overseas have further created an investment climate favourable for international real estate. Australia, UAE, UK & US are the preferred destinations for Indian property buyers, according to property analysts. The US, UK and UAE are closest to the hearts of most Indians intending to acquire property abroad. With global agencies like Fitch predicting a 25% fall in property prices in the UK after Brexit, the time seems perfect for Indians looking to secure a good investment in cities of choice. PARALLEL EVENTS: Coinciding with the event, an 'Investment Forum' was organized where international real estate experts presented various potential investment options and answered queries on real estate investment abroad. IREX also hosted a panel discussion on 'Buying a home overseas' with participation of leading international property developers, real estate, taxation and legal experts from all over India conducted by Manisha Natrajan, Executive Editor, Business & Real Estate, NDTV. As part of its industry initiative, the organisers also launched 'IREX Business Connect' where Indian property brokers interacted with international property developers to sell their projects in the Indian market. According to Mr. Vimal Anand, Director of IREX, "IREX is the only show of its kind in India that is held in line with prestigious international realty exhibitions held around the world that promote premium real estate investment opportunities. It offers a perfect platform for international real estate companies to tap the growing market. The participating companies create brand awareness, exhibit their latest project offerings and do on the spot bookings through this show". MORE FROM EXPERTS: Knight Frank India is the Knowledge Partner to IREX, 2016. Mr. Shishir Baijal, Chairman & Managing Director, Knight Frank India said, "Indian real estate buyers are looking for either a second home, or want a place to holiday in, or some buy because their children are studying abroad. Increasing globalization, comparable valuations overseas and investment considerations, are few factors that are driving them to buy such properties. IREX is the right platform which enables one to choose from the best international property options. It feels great to be associated as the Knowledge Partner with a platform of this kind". Al Marjan Island is the Diamond Partner of IREX 2016, Mr. Abdullah Abdooli, Managing Director, Al Marjan Island said, "India and the UAE have been partners in Trade, Commerce and Economic development for many decades and Ras Al Khaimah, an integral constituent of the UAE has strong, cordial relations with India. Basis this long standing relationship, we have India as a focal point on our radar to solicit investments into Al Marjan Island, our crown jewel, which will be mutually beneficial and take our partnership to new, higher levels." Appreciating the whole endeavour of IREX, Mr. Niall McLoughlin, Senior Vice President, DAMAC Properties, the Platinum Partner of IREX 2016 said, "Indian's are the largest buyers of real estate in Dubai as they recognized the intrinsic value of luxury real estate in a progressive city, with international standard regulations, a tax-free environment and a booming tourism industry, all just three hours flight from New Delhi. IREX is a crucially important part of our marketing activities for the year where we will showcase a broad range of luxury living experiences including palatial villas overlooking championshipstandard golf courses managed by the Trump Organization, private apartments in the Burj Area, limited edition branded developments in collaboration with global fashion brands such as Versace, FENDI and Bugatti, as well as luxury hotel apartments in key locations to capitalize on a tourism which will grow to more than 20 million visitors annually over the next five years." Ms. Mona Jalota, Director, NRI & International Residential Services, Colliers International said, "IREX is an important platform, which brings together developers from across the globe to present exciting real estate investments to the global Indian customer." Ms. Gauri Khan, the brand ambassador of IREX said, "The globe-trotting Indian today lives in a boundary free world, living and working in all the seven continents. Long tenures overseas, both for pleasure and work, makes holiday homes in exotic destination a way of life. I very warmly welcome the second edition of IREX, the one platform to discover high quality residences across the globe." The next edition of the event would be held in New Delhi from 13th to 15th October, 2017. IREX is supported by National Association of Realtors (NAR) that has 1.1 million members from all over India. IREX is organised by GMN Road Shows & Events which is part of GMN Media Pvt. Ltd, an international media company that represents several media and exhibition brands in the Indian market and organises road shows and events for its clients.
Welcome to Buildings India expo
Sustainable Infrastructure is an integral part of the smart cities mission. Driving a nation's social and economic development, cities are the centre of resource consumption. Today, as people moving towards urban areas, cities are facing the pressure to accommodate the growing population. 

According to the United Nations (UN), the global urban population surpassed the global rural population in 2007, and it predicts that 70% of the world's population will be urban by 2050, with many cities having more than 10 million inhabitants.
As the cities expand, it is imperative to invest in smart buildings and housing to enable smart cities of the future. Smart buildings are intelligent structures that significantly save time, energy and operating cost, with the help of smart technology and materials. It is estimated that smart buildings will save up to 30 percent of water consumption, 40 percent of energy consumption, and reduce the overall building maintenance costs by 10 to 30 percent.
Key aspects of Buildings India 2017 expo
Connected homes
Homes around the world to become smarter and more connected in next five years

Connected homes give you total control on your house, with the ability to control elements in the home while you are away

Connected-home devices include all smart appliances (washers, dryers, refrigerators, etc.), safety and security systems (internet-connected sensors, monitors, cameras, and alarm systems), and energy equipment like smart thermostats and smart lighting

A PwC study estimates connected home market could be worth almost US$150 billion globally by 2020

With the growing proliferation of consumer electronics connected to internet, the Internet of Things (IoT) market is expected to reach US$ 15 billion by 2020 as per research firm IDC
Energy management
Cities account for 70 percent of the world's energy consumption and greenhouse gas emissions

Increase in price, availability of energy resources, and their environmental impact are some of the major concerns today

In the US alone, businesses spend about US$100 billion on energy for their offices every year

Commercial buildings could save up to $60 billion if investments in energy efficiency were ramped up by just 1-4%, according to a study by the American Council for an Energy Efficient Economy (ACEEE).

It is possible to convert these buildings into smart and energy efficient buildings by infusing sensors, actuators and CCTVs that sense and respond intelligently to the needs of the building occupants. 
Green buildings
More than 3,570 green building projects with a footprint of over 3.59 billion sq. ft. are registered with the Indian Green Building Council (IGBC), of which 789 green building projects are certified and functional

India's green building footprint has emerged as the second largest in the world, and can go up to 10 billion sq. ft. by 2022

It is estimated that energy saving from green buildings is about 30 to 40 percent

The green building industry in India will grow by 20 percent in the next three years, increasing the scope of green building materials in the country

All types of buildings are going the green way: government, IT parks, offices, banks, residential, convention centres, airports, institutions, hotels, hospitals, factories, SEZs, townships, schools, metros, etc.
Housing for all
The urban landscape of India is fast filling, and it is expected to reach 81 crore by 2050

According to the 2011 Census, there is a shortage of 18.78 million houses in the country

'Housing for All by 2022' is a flagship project launched with the aim of building affordable homes for the urban poor and slum dwellers at low interest rates

Government of India plans to construct 29.5 million houses in rural areas under 'Housing for All' scheme

The Government will need to provide assistance for 10 million households by FY 2018-19 at an estimated cost of around US$ 12 billion out of which US$ 10 billion will be provided by budgetary allocation and the rest will come from borrowing through National Bank for Agriculture and Rural Development (NABARD)
Real estate
The real estate sector holds prodigious strategic economic importance in the Indian economy

Real estate is the second largest employment generator in India after agriculture

The Indian real estate market is expected to touch US$ 180 billion by 2020. The housing sector alone contributes 5-6 per cent to the country's Gross Domestic Product (GDP)

Both the central and state governments are spending about USD 5 to 6 billion annually, to develop the housing sector of India

The construction industry ranks third among the 14 major sectors in terms of direct, indirect and induced effects in all sectors of the economy
Smart appliances
Machine to machine (M2M) communication and large scale digitization are expected to provide new growth opportunities to players in the smart appliances market

Some smart appliances are: televisions, fridges, cookers, washing machines, dishwashers, robotic vacuum cleaners, air conditioners, smart security systems, etc.

The Indian consumer electronics and appliances market is projected to be worth $20.6 billion by 2020
Smart lighting
One-third of the world's roads are still lighted by technology dating back to the 1960s

Philips estimates that a complete switch to LED technology can generate savings of approximately €130 billion

The Indian lighting industry will be INR 35,000 crore (US$ 5.22 billion) by 2020

With the government's decision to switch to LED for all public space lighting, the Indian LED industry may touch INR 21,600 crore by 2020

Sensors and metering systems will enable the city to generate information about its own infrastructure usage and condition in coming years
Water and waste management
It is estimated that as much as 40 to 50 per cent of the water is "lost" in the distribution system

Smart buildings have been found to help save up to 30 percent of water usage, 40 percent of energy usage and thereby help reduce building maintenance costs by 10 to 30 percent. 

Only 31 percent of urban wastewater is treated per day at 11,787 million litres per day (MLD)

Only 37 percent of urban sewage is treated per day at 23,277 million litres per day (MLD)
NAREDCO Convention To Be Held Later This Month With Focus On Affordable Housing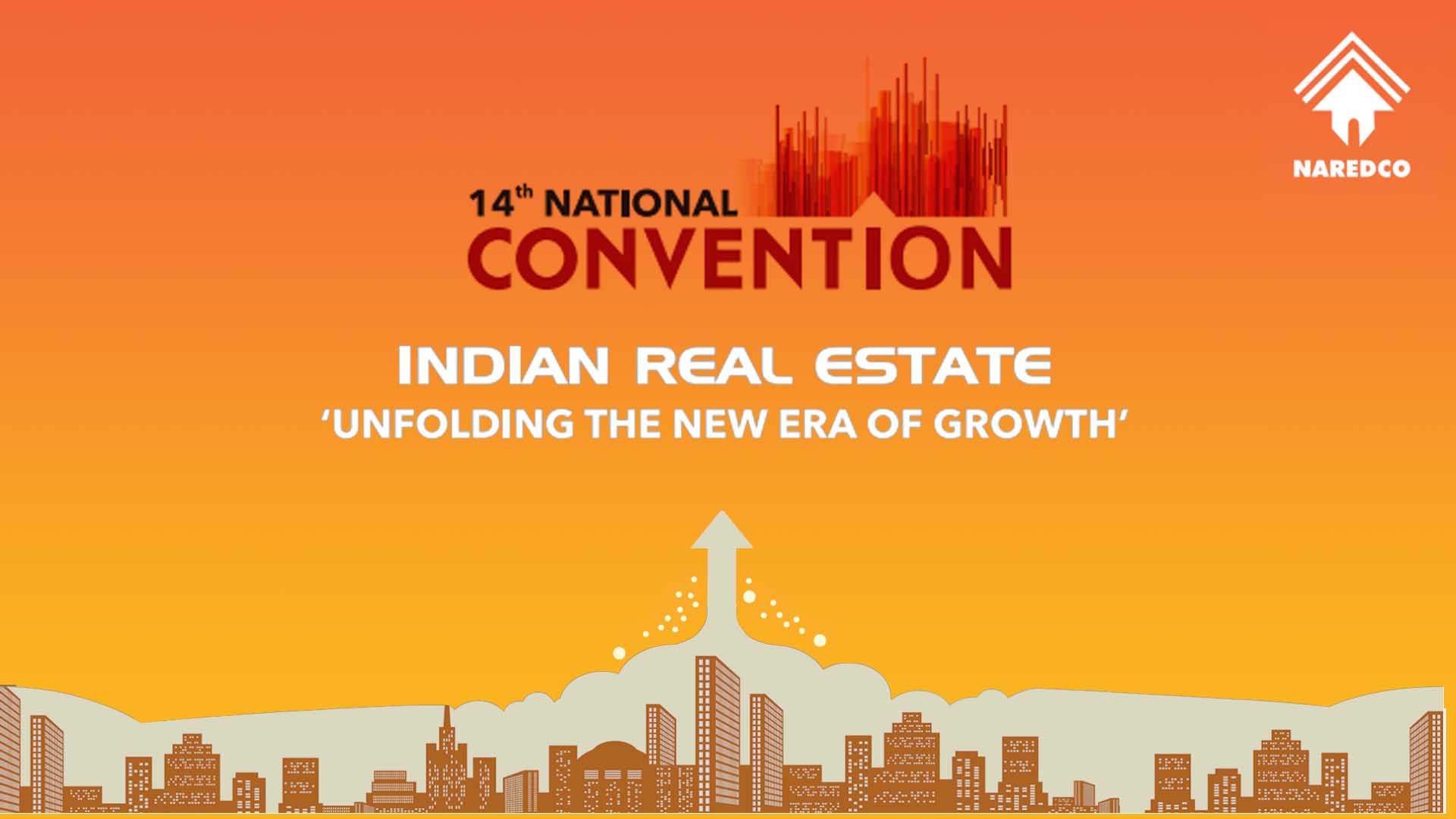 The National Real Estate Development Council (NAREDCO) is all set to host the 14th National Convention on 'Indian Real Estate — Unfolding the New Era of Growth', to be held in New Delhi on the 28th and 29th of August. Members will discuss the changes in the regulatory system and its effect, as well as discussing and planning future course of action. The convention will have a special focus on affordable housing in India, which is foreseen as a multi-trillion dollar opportunity.
Members of NAREDCO from all over the country are going to meet together in New Delhi to analyse the real estate situation in India post RERA and GST implementation. There will be a special focus on figuring out strategies for the promotion and successful implementation of affordable housing in India.
R Chalapathi Rao, Vice-President of NAREDCO, South, P. Ravinder Rao, President of Telangana Real Estate Developers' Association and G Hari Babu, President of NAREDCO, Andhra Pradesh, while speaking about their perspective on the real estate sector, said that the sector can introduce lucrative solutions for overall economic growth.
It is not only a platform where all members will converge, but will also have an opportunity to talk about various opportunities in their respective states. The convention will address about how the sector will shape up by 2025 and identifying some key trends that can contribute in this journey.
The Real Estate (Regulation and Development) Act, which has been implemented in various states, will bring in transformation and transparency in the sector; however there are certain initial issues that members are going to discuss in the convention.
Similarly, the Goods and Services Tax, which is considered as ground-breaking move in the real estate sector, but there are some challenges that the members would like to take up with the Government.
Finally, since there are number of smart cities which are planned, the developers see themselves playing a vital role through next generation real estate projects.
Also Read: RERA And GST Will Bing More Foreign Companies Into Indian Real Estate
CREDAI NATCON London 2017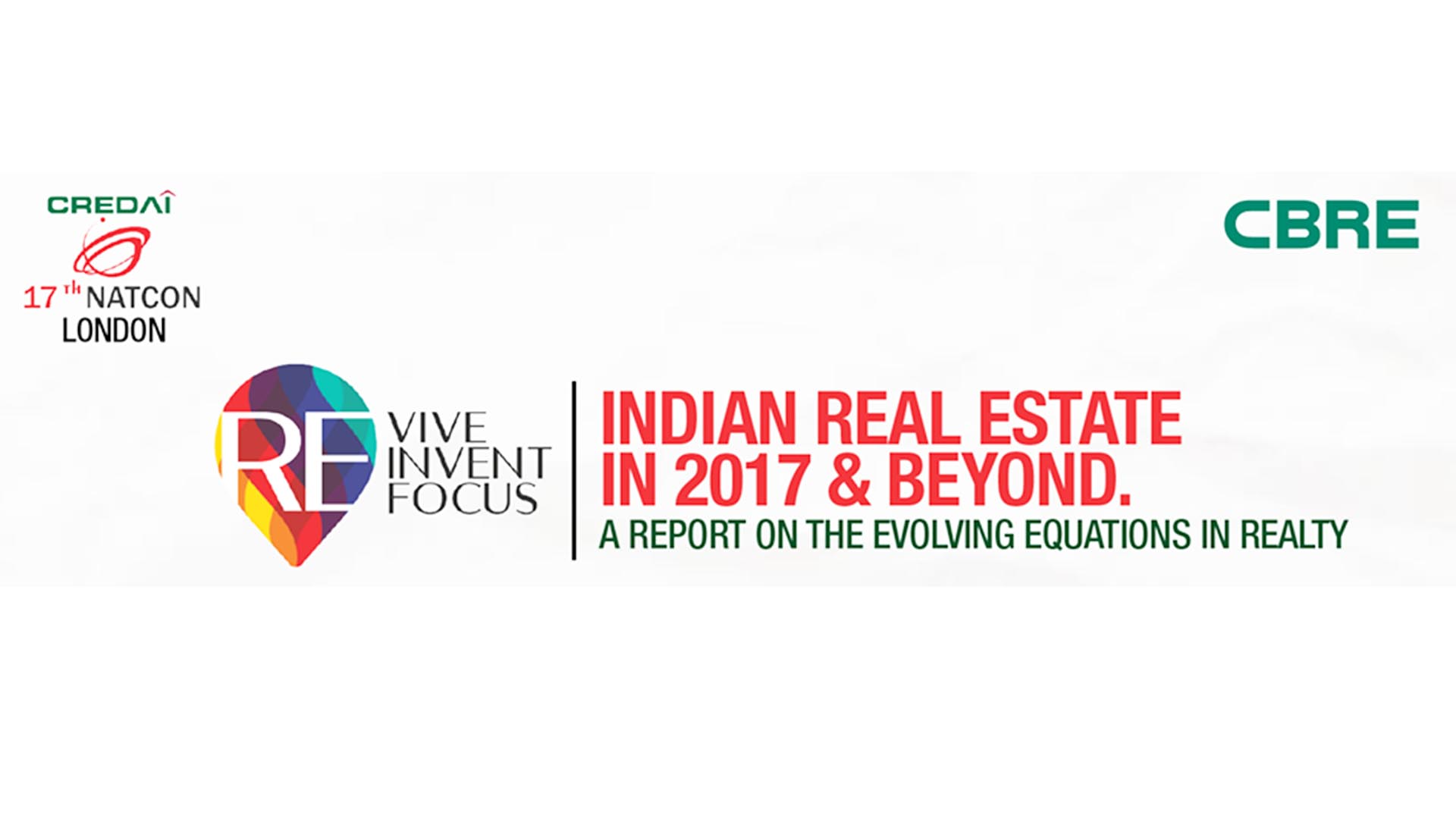 The NATCON is an annual international convention of CREDAI. It aims to understand the innovative technologies and market dynamics of International Real Estate markets. It has become an excellent platform to deliberate the policy and business environment prevailing in housing and real estate sector.
The CREDAI NATCON 2017 is being held in London from 10th to 12th August. The theme for this year is Revive, Reinvent and Refocus. A conference that will introduce the members to new trends and enable them to change the scenario at home forever. The members will get to interact with global leaders and gain priceless insights.
Rajesh Agarwala, Deputy Mayor of London, Mr. YK Sinha Indian High Commissioner UK, Mr. Anshuman Magazine, CBRE Chairman India and Southeast Asia, Mr. Prakash Challa, Chairman and Managing Director SSPDL Group, Mr. Getamber Anand, CREDAI Chairman, Mr. Jaxay Shah, CREDAI President, Mr. Satish Magar, CREDAI President Elect, Mr. Suresh Krishna Chennai President Elect and Udumalai K. Radhakrishnan, Tamil Nadu Minister for Housing and Urban Development lighted the lamp and inaugurated the event.
Post both the country's national anthems delegates from India addressed the audience. Mr. Prakash Challa, Chairman and Managing Director SSPDL Group, Mr. Getamber Anand, CREDAI Chairman, Mr. Jaxay Shah, CREDAI President, and Mr. YK Sinha Indian High Commissioner UK talked about the regulations, customer support, technology and financial aspects of the industry.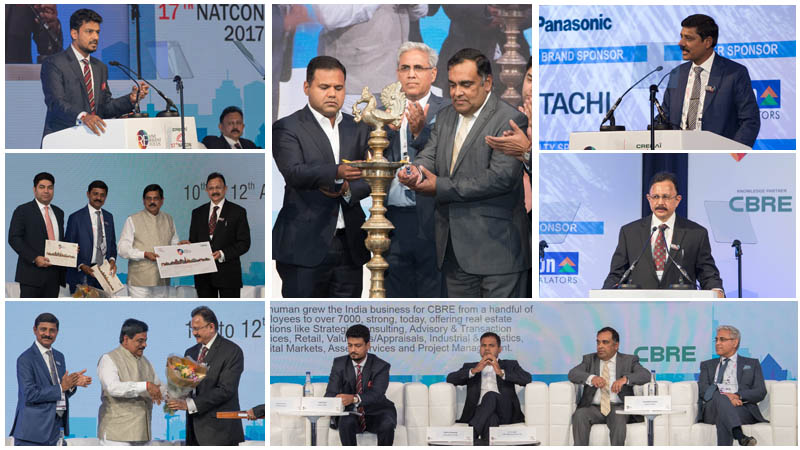 Rajesh Agarwala, Deputy Mayor of London introduced the audience with London's strengths and the London Plan. He said it includes strategies for housing, transport, economic-development, and the environment. Home for Londoners is a new body which is focused on delivering and supporting new models of housing delivery. The objective is to address the skills and capacity issues facing London's construction industry and to work in partnership to deliver more genuinely affordable homes for Londoners. He stressed on three main housing priorities, to increase housing affordability, to increase the housing supply and focus on housing quality.
Mr. Anshuman Magazine, CBRE Chairman India, and Southeast Asia took everyone through the CREDAI-CBRE report. The report was officially unveiled by Udumalai K. Radhakrishnan, Tamil Nadu Minister for Housing and Urban Development.
Day two the first session was a debate on Social and Digital Marketing – a boon or bane. The two speakers were Prasanjeet Baruah Business Head – Tech-Telco, Auto, Financial Services at Facebook and Anuj Puri from ANAROCK. Prasanjeet Baruah talked about the requirements on digital and social marketing to meet developer's business objectives.   
Anuj Puri talked about how Indian digital market needs to grow and become professional. Even though the digital market is growing in India, there is clearly a lot of online and offline information leakage and theft which was going to the competitor's pockets. He shared statistics on telesales and how with time it has only got more difficult and expensive to get conversions. The session was followed by a q&a round with enthused audience getting their queries answered.
Also Read: CREDAI-MCHI Hosts Dawn of New Era
CREDAI Conducts The UP Ahead Conclave 2017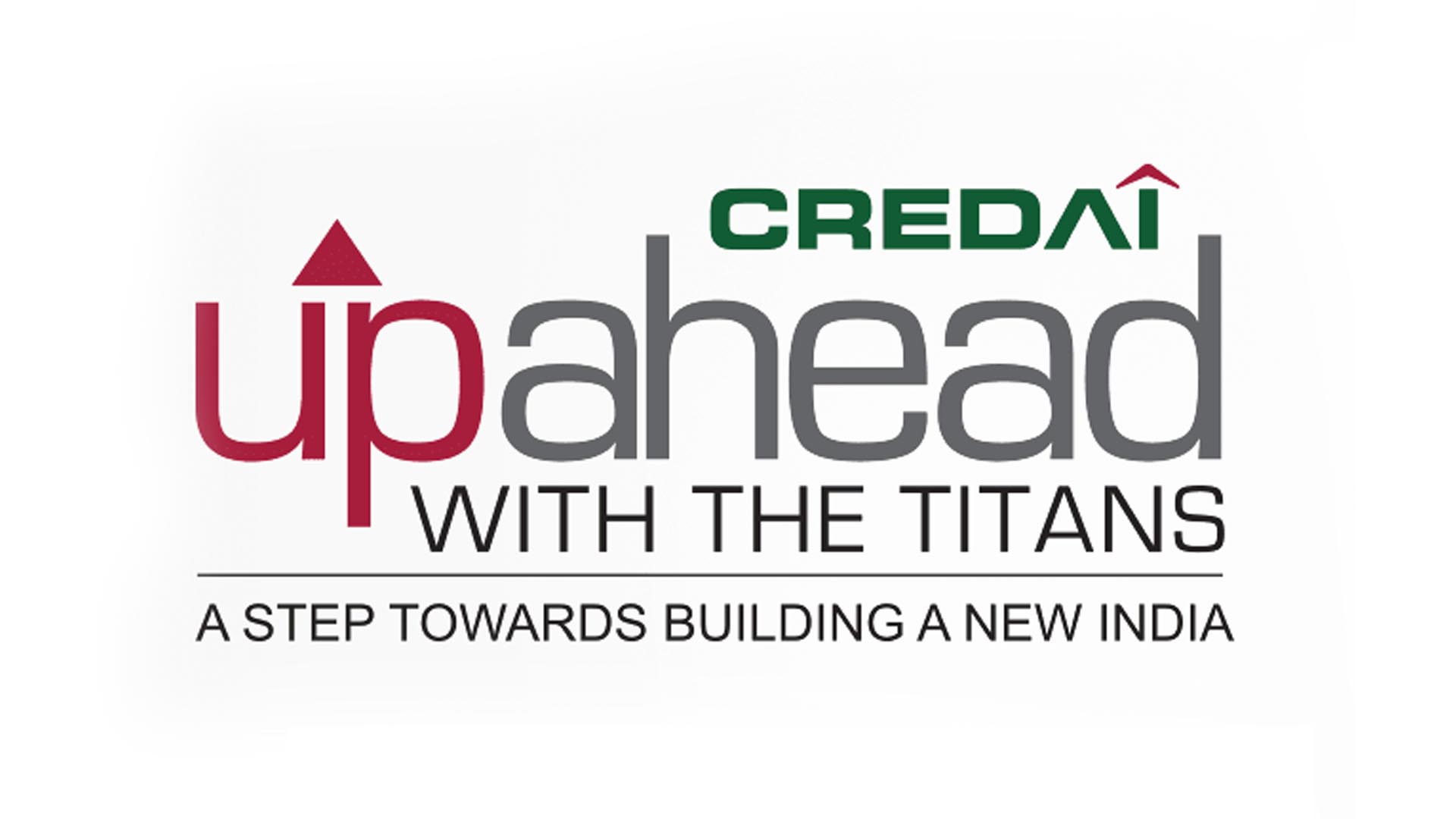 The Confederation of Real Estate Developers' Associations of India (CREDAI) held its conclave in Lucknow called the 'UP Ahead' on Sunday, 23rd July 2017.
The Honourable UP Chief Minister and Chief Guest for the evening, Yogi Adityanath surely made his presence felt with a striking speech. He took the centre stage and commanded each one's attention. Shooting directly to the pain point's of real estate industry, the CM advised developers to build trust among buyers to promote their business.
He said, "Lack of trust is a big issue between builders and buyers and incomplete projects create a big problem for the state." He took the example of NCR and said, "We come across a lot of complaints from Noida and greater Noida. Over 1.5 lakh buyers have deposited money but have not been given the possession of their houses." He explained while some builders have taken positive step after their efforts there are many who are yet to act. He warned if dialogue doesn't get a solution then strict action will be taken by the government. Thus, appealing to all the builders to take correctional steps.
Talking about the essential agenda of the evening, he said that PM Narendra Modi has set an ambitious goal of providing a house to every Indian by 2022, but he is hopeful this target will be achieved before the deadline. He said under the Pradhan Mantri Awas Yojana the state government is set to provide 10 lakh houses in rural areas and two lakh houses in urban areas within this financial year. He went on claiming that the government assistance has already been given to six lakh people in rural areas, where around 48 lakh do not have their own houses.
He further added that his government has allocated Rs 3,000 crore for the housing schemes this year. He wanted the developers to know that were innumerable opportunities for growth in Uttar Pradesh with 13 cities being developed as 'Smart Cities' and 61 cities have been selected under the Atal Mission for Rejuvenation and Urban Transformation (AMRUT) scheme.
The atmosphere did get tense between the state government and the CREDAI members as the CM asked them to register themselves under Real Estate Regulatory Authority (RERA) act through a web portal scheduled to be launched on July 26. The last date for developers to register under the RERA act is July 31.
CREDAI president Jaxay Shah, however, said the web portal had come up too late and it takes at least 4-5 days to register one project. He elaborated "Any such facility could have come up a year ago when RERA act was announced. Former urban development minister Venkaiah Naidu has been calling up on the state government to set up the RERA authority but his call did not elicit any response." Adding further he pointed that the new government has been in reign for around four months in UP but still no steps were taken in that direction.
Shah also pointed at the unfortunate RERA accountability where it only held developers for any delays in projects. He added, "The role of state government and bureaucracy should also be taken into account."
Lastly, the chief minister also released the cover of an upcoming biography titled 'The Monk Who Became Chief Minister', written by Shantanu Gupta.
Also Read: CREDAI National Investiture Ceremony 2017