Why property is likely to be cheaper after demonetisation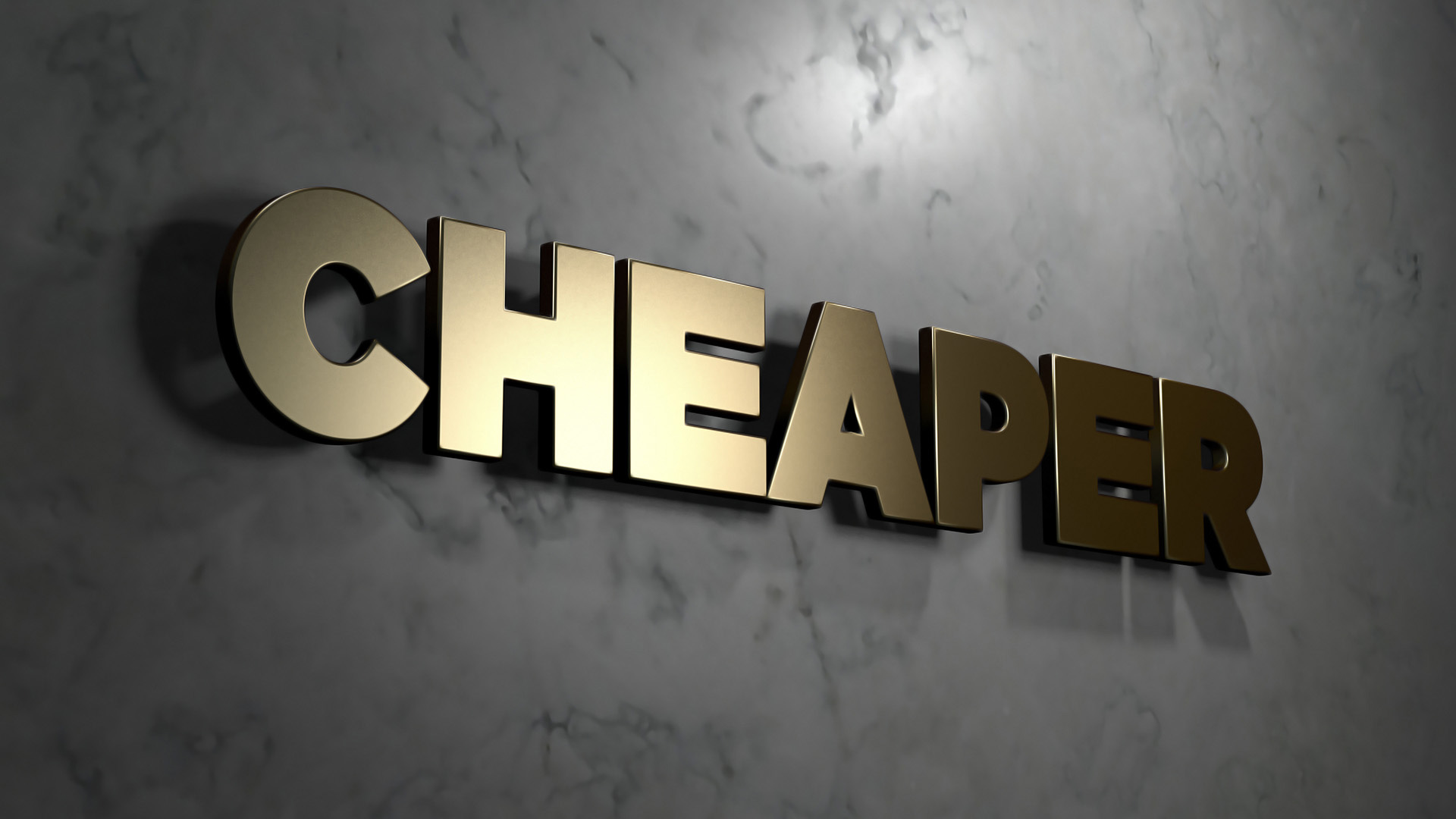 For many city dwellers, owning a home is always a distant dream. Unaffordable real estate prices compel them to stay in rented properties instead. However, several events and trends taking shape now could soon turn that dream into a reality.
The government's surprise move to clamp down on black money hoarders through the ban on Rs 500 and Rs 1,000 currency notes is expected to have a cooling effect on certain pockets of the residential market in the country. The housing market is a hot-bed for the indiscriminate use of black money. Many developers, resellers and homebuyers insist on having hard cash as a component of payment in real estate deals.
The recent ban on high value currency notes is expected to deal a body blow to this practice. Another likely side effect of the move is a down ward pressure on the interest rate structure. This would come as a relief to people who cannot afford the high EMIs on housing loans. In addition to these factors, many developers are also aggressively turning towards the affordable housing segment. This effectively opens up another avenue for those who find themselves priced out of the housing market in  ..
rther, with many states likely to enforce the buyer friendly provisions of the Real Estate Regulatory Act, homebuyers can expect more transparency. This would also provide them protection from delays in construction and handover, as well as other unscrupulous practices employed by developers. In the following pages, we will outline the opportunities these developments are likely to present for homebuyers, and delve into the emergence of the affordable housing segment.
What awaits housing?
Industry experts believe that the housing market will experience a lull in the coming months, as these developments take their toll. Homebuyers can expect property prices to come down in certain pockets, which would provide an opportunity for them to make their move. Rohit Gera, MD, Gera Developments, asserts, "There is no doubt that sales which involve the exchange of cash will be affected. This will impact land prices too. If land prices crash on this account, there will be a likelihood of property prices coming down as well."
If home loan rates are cut by 25 BPS
The surge in low-cost deposits is likely to bring down bank deposit rates and ultimately lead to a drop in lending rates as well. Here's how a decline in home loan rates will impact borrowers.
If you have a loan of Rs 50 lakh at 9.5% for 20 Years : A 25 basis point cut will reduce the EMI by Rs 812 per month.
Rs 46,606 Old EMI at 9.5% : Rs 45,793 New EMI at 9.25%
Lenders usually leave the EMI amount unchanged and reduce the loan term when rates are cut. The extent of reduction will depend on the balance tenure of the loan. The longer the remaining tenure, the greater the impact.
Balance loan tenure at 9.5% : 5 Years
Number of EMIS reduced at 9.25% : 1 EMI
Balance loan tenure at 9.5%: 10 Years
Number of EMIS reduced at 9.25%: 2 EMI
Balance loan tenure at 9.5% : 15 Years
Number of EMIS reduced at 9.25% : 5 EMI
Balance loan tenure at 9.5%: 20 Years
Number of EMIS reduced at 9.25% : 12 EMI
MCLR rates change
The 15-20 bps reduction in Axis Bank's MCLR shows the emerging trend
While the currency notes ban has left less cash in the hands of consumers, thus driving down consumption for the time being,taking older Rs 500 and Rs 1000 notes out of circulation is also expected to have a longer term deflationary impact on the economy. It will bring about a slowdown in highticket purchases such as white goods, jewellery, high-end retail and of course, real estate.
"Banks that have excess liquidity will look to sanction more loans going forward, and will probably effect another round of interest rate cuts on home loans," says Adhil Shetty, CEO, BankBazaar.
"The sudden decline in money supply and simultaneous increase in bank deposits is going to adversely impact consumption demand in the economy in the short term. This coupled with the adverse impact on real estate and informal sectors, may lead to the slowing of GDP growth," says Sunil Kumar Sinha, Principal Economist and Director -Public Finance, India Ratings & Research.
This will probably lead to a softening in inflation, which may prompt the RBI to carry out interest rate cuts and give more leeway for banks to lower their lending rates. "With this move, we also expect that the RBI will reduce rates, which will have a direct impact on home loan interest rates, thus giving consumers more cash flow to invest in real estate," says Brotin Banerjee, MD & CEO Tata Housing Development Company. Several major banks like SBI, HDFC and ICICI, have only recently slashed home loan rates.
SBI continues to offer the lowest interest rates under its recent festival offer of 9.15% for loans of up to Rs 75 lakh sanctioned in November and December this year. Private lenders HDFC and ICICI Bank now offer interest rates at 9.2% for home loans of up to Rs 75 lakh, down from 9.35%. Experts predict another 10-15 bps reduction in interest rate soon.
Grey market interest rates down to 5%
Interest rates have dropped to 5% from as high as 30% in the grey market, where a flourishing under-the-counter lending business has been stifled by demonetisation. Under grey market lending schemes, investors pool in money that is lent to real estate developers, small companies and people in distress at high interest rates. These loans are given in cash without written agreements.
Now loans can't be given or repaid in the demonetised Rs 500 and Rs 1,000 notes, which were the most widely used. "The interest rates charged were anywhere from 18% to 30% per annum," said an investor who is part such an arrangement. "Those who were to return money borrowed earlier are offering it in high denomination notes, and we ourselves are stuck with these. Interest rates have come down to minimum, about 5% per annum or even less," he added.
Source: economictimes.
NTR Housing Scheme In Full Swing: Chief Minister N. Chandrababu Naidu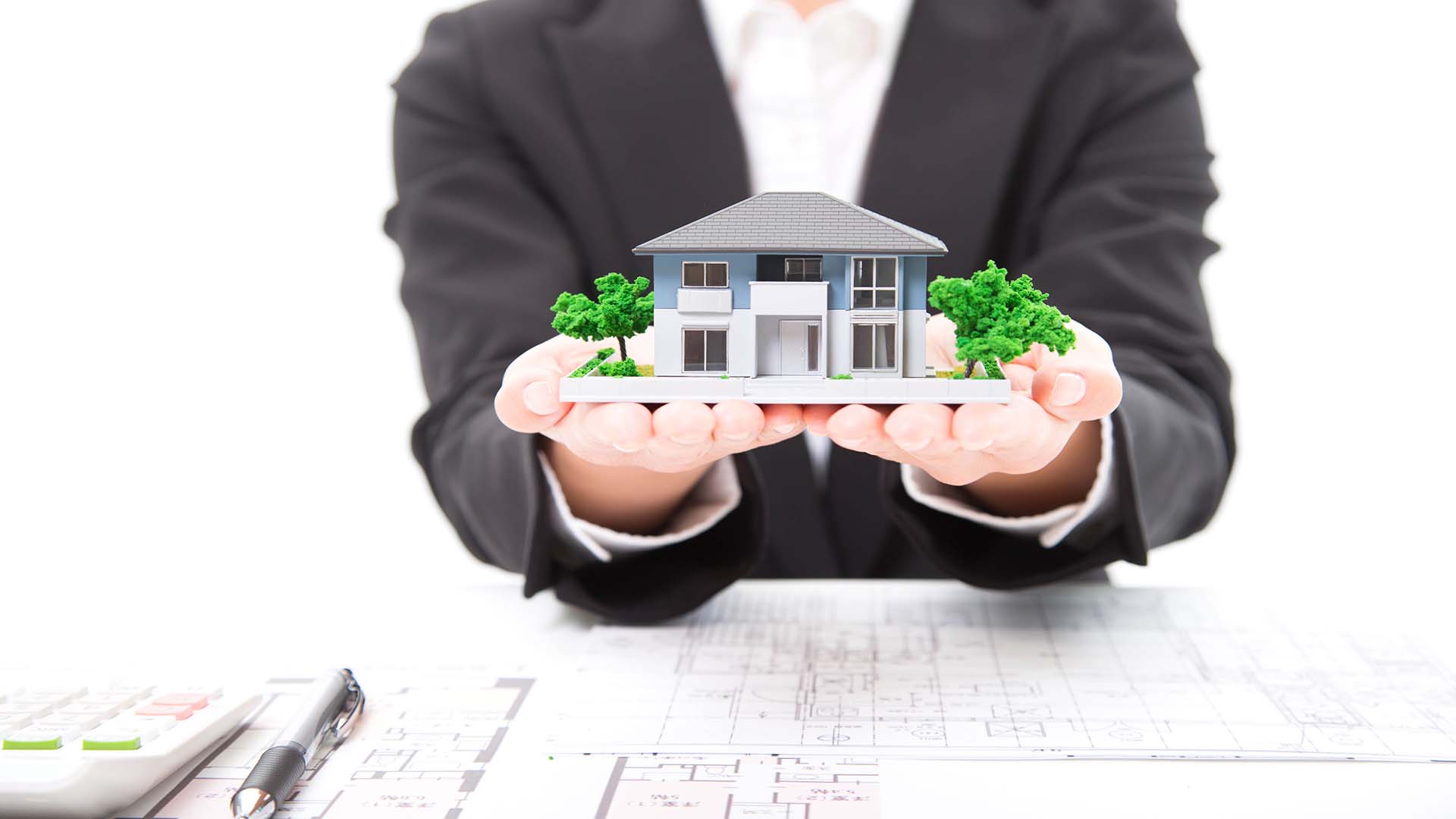 On Thursday, Andhra Pradesh Chief Minister N. Chandrababu Naidu said with the estimated expense of Rs. 5,556.74 crore, the construction of more than 2,44,164 houses, out of the proposed 3,03,044, has been commenced under the NTR Housing Scheme 2017.
While addressing the second day of the Collectors' Conference he also said the construction of the remaining houses will begin soon. He mentioned that Prakasam and the Kurnool districts are ahead of the schedule in the urban housing scheme. Also, the works are in full swing in the Nellore and the Guntur districts under the rural housing scheme.
According to Naidu, the government will complete 2.5 lakh houses by January next year and another lot of two lakh houses by June.
By October 2, 2018, the state government intends to finish the construction of all the houses and plans to celebrate with massive house warming ceremony with local public representatives. This will help them set an example for housing schemes in other states.
A Mumbai Suburbs' Swift Transformation From Industrial To A Residential Zone: Wadala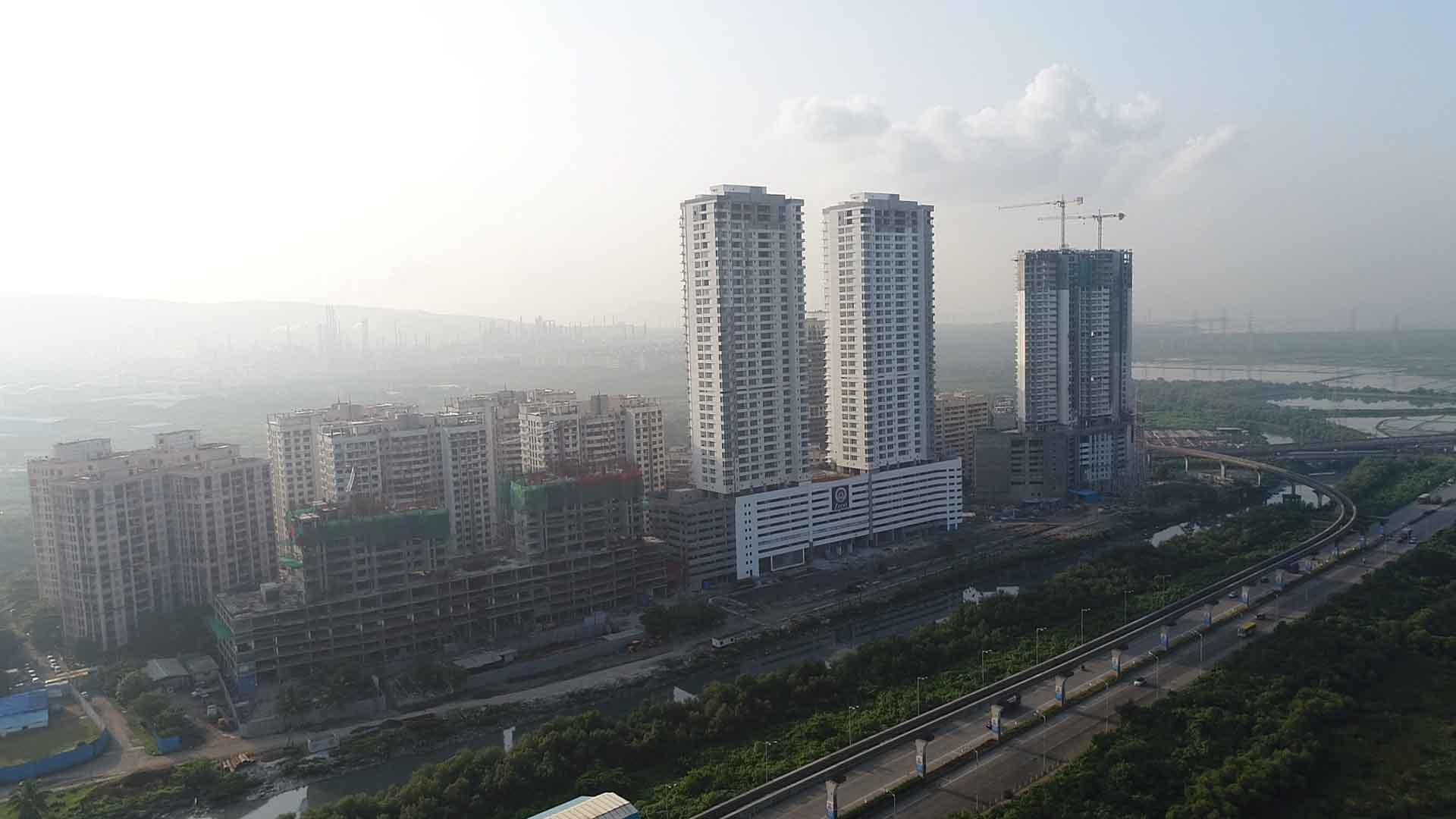 An industrial zone primarily, Wadala has undergone a drastic transformation in the past decade. Now an upcoming residential area, this Mumbai suburb is one of the seven islands to form the modern Mumbai. It is located on the Harbour line of Mumbai's railway network.
Due to its proximity to BKC, large scale land development was inevitable, thus fueling the real estate market. Wadala is bordered by Dadar on the West, Matunga on the Northwest and Sewri on the South. Nestled between south Mumbai and the suburbs, Wadala enjoys strong connectivity by road and rail to most parts of Mumbai.
It has a number of flyovers like the Anik Panjrapol Link Road, Elevated road and Santacruz flyover. Thane, CST and Chembur are connected via the Eastern Highway while the Western Highway connects the locality to Bandra and Borivali. Wadala has the biggest bus depot in Mumbai. Furthermore, the multiple infrastructure initiatives like the monorail, Truck Terminal and the expansion of Highway are in various stages of development.
All this has given rise to residential demand and pushed the property value over the last few years. One of the most populated areas in Mumbai, Wadala has a large number of old temples, churches and dargahs, university campuses, schools, reputed hospitals and is also home to a former world's largest IMAX dome theater. There are many stores, showrooms and malls around Wadala like the R Mall, High Street Phoenix and Palladium Mall.
Ramesh Nair, COO – business and international director, JLL India says, "A decade ago, property prices at Wadala were as low as Rs 2,800 per sq. ft. and it rose to Rs 14,000 a few years ago."  As the infrastructure plans are on their way, so are the renowned developers like Ajmera, Dosti Group and Lodha Group among others.
Wadala at present offers one of the highest returns on real estate investments in the region. All the above-mentioned developers have their luxury projects in the area.
Ajmera I-Land introduces Aeon, Zeon and Treon towers with 2, 3 and 4 BHK plush homes. Conceptualized by renowned Singapore based Architects Space Matrix, these spaces with top-of-the-line lifestyle amenities exude exemplary class and finesse. The first residential floor begins at 110 feet from the ground level and offers several modern lifestyle amenities like kid's pool, swimming pool, gymnasium, club house, open space and landscaped gardens, yoga room, kid's play area and senior citizen corner.
Dosti Ambrosia is a 36-storey tower nestled in the 18 Acre Township of Dosti Acres. The architecture of the project was undertaken by renowned Hafeez Contractor in the 2 and 3 BHK apartments. It offers an exclusive rooftop swimming pool with 40,000 sq. ft. of landscaped gardens. You will find all modern conveniences like Gymnasium, Tennis Court, Indoor Badminton Court, Yoga and Meditation Room, Elderly Corner, Banquet Hall, Indoor Games, Indoor Badminton Court, Guest Rooms, Restaurant, Grand Entrance Lobby, Kids Play Area, 2 Club Houses and an Amphitheatre.
New Cuffe Parade by Lodha Group offers its residents all the comforts of a world-class lifestyle. The 2 and 3 BHK homes are spread in over 23 acres of land with 15 acres of stunning landscape and 75,000 sq. ft. of the club house. It includes 11 swimming pools, an organic farm, cricket pitch and multiple themed gardens. The buildings are designed by the world renowned WOHA in Singapore and the landscape was planned by Sitetectonix in Singapore.
Also Read: Mumbai to get Building Taller than Burj Khalifa, Road Bigger than Marine Drive
Rajasthan Government May Hike The Affordable Housing Prices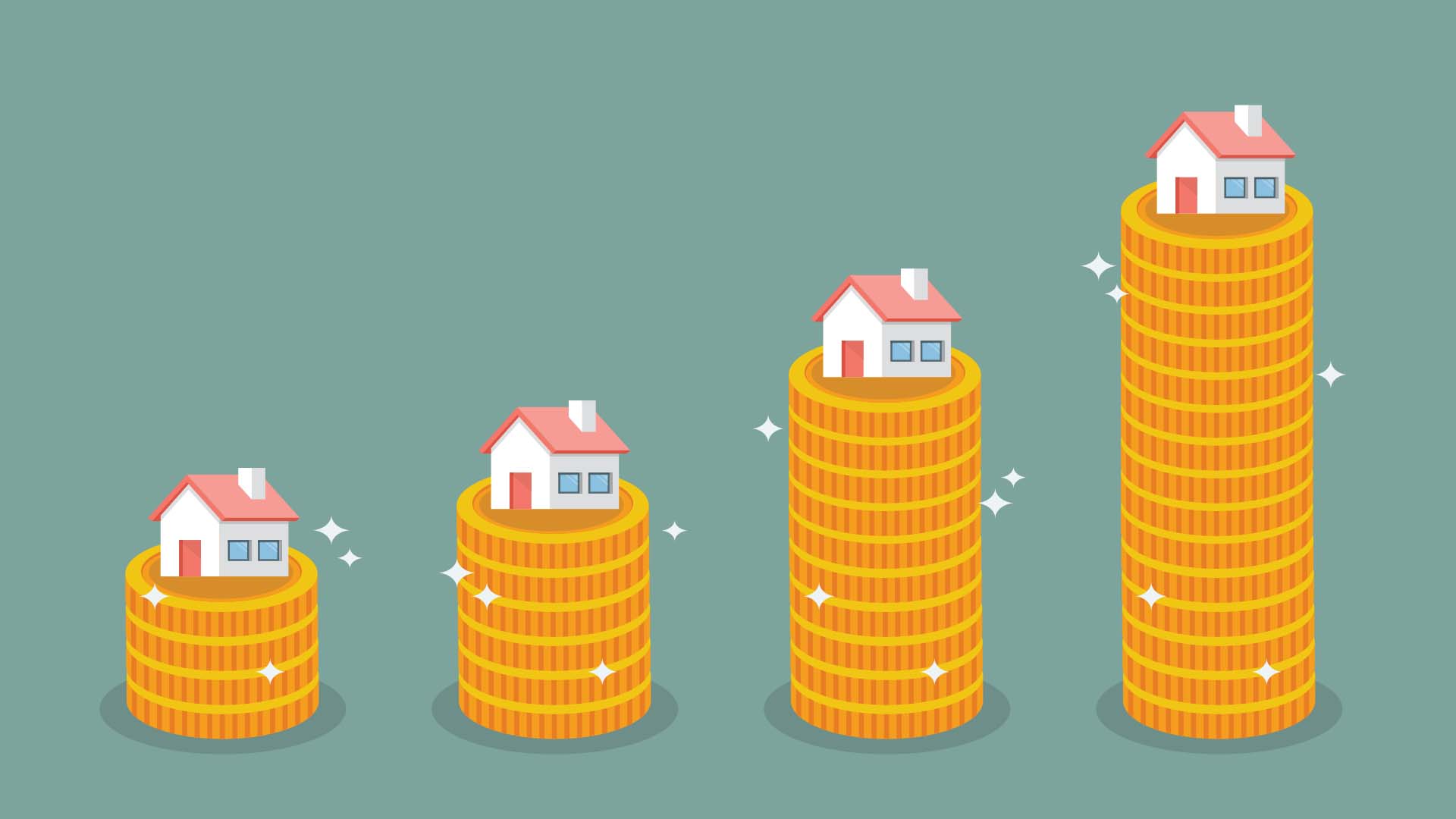 The prices of homes under the ambitious Mukhyamantri Jan Awas Yojana are expected to be increased by the state government.
According to the sources in the empowered committee meeting to be held on Monday, a proposal to increase the cost of a low-income group (LIG) and economic weaker section (EWS) houses will be proposed. Urban development and housing (UDH) minister Srichand Kriplani will chair the meeting. The LIG and EWS houses, presently are being constructed on government lands by private builders. These homes are sold at a fixed rate of Rs 1,250 per sq feet; out of which 1000 rupees per sq ft is given by Urban Improvement Trust (UIT), development authorities and local bodies to the builders.
According to provision 4(A) and 4(B), the developers are supposed to build EWS and LIG houses on government land. Seventy-five percent of such government land can be used in building EWS and LIG houses, while the remaining 25% can be sold by the developers. However, since the rates provided by the government are less the developers are not showing interest to construct houses under these categories. Sources said, "In Jaipur, not a single developer has shown interest in constructing houses under this model. The JDA has invited expression of interest (EOI) several times."
The UDH is leaving no stone unturned to attract the builders in order to achieve the target of constructing 10 lakh houses by 2019. The sources mentioned, "As per the new proposal, the department has proposed to provide Rs 1,600 per sq feet rate to the developers. The land rates have increased subsequently over the period of time; this is why increasing rates has become a need of the hour."
Sources further added, "The developers are constructing G+3 buildings at present. However, it is not cost-effective. It has been proposed to construct G+2 buildings for LIG and EWS category."
Also Read: The Impact Of Regulations On The Real Estate Market