Everything that is wrong in today's home rental transactions and how brokers just don't help.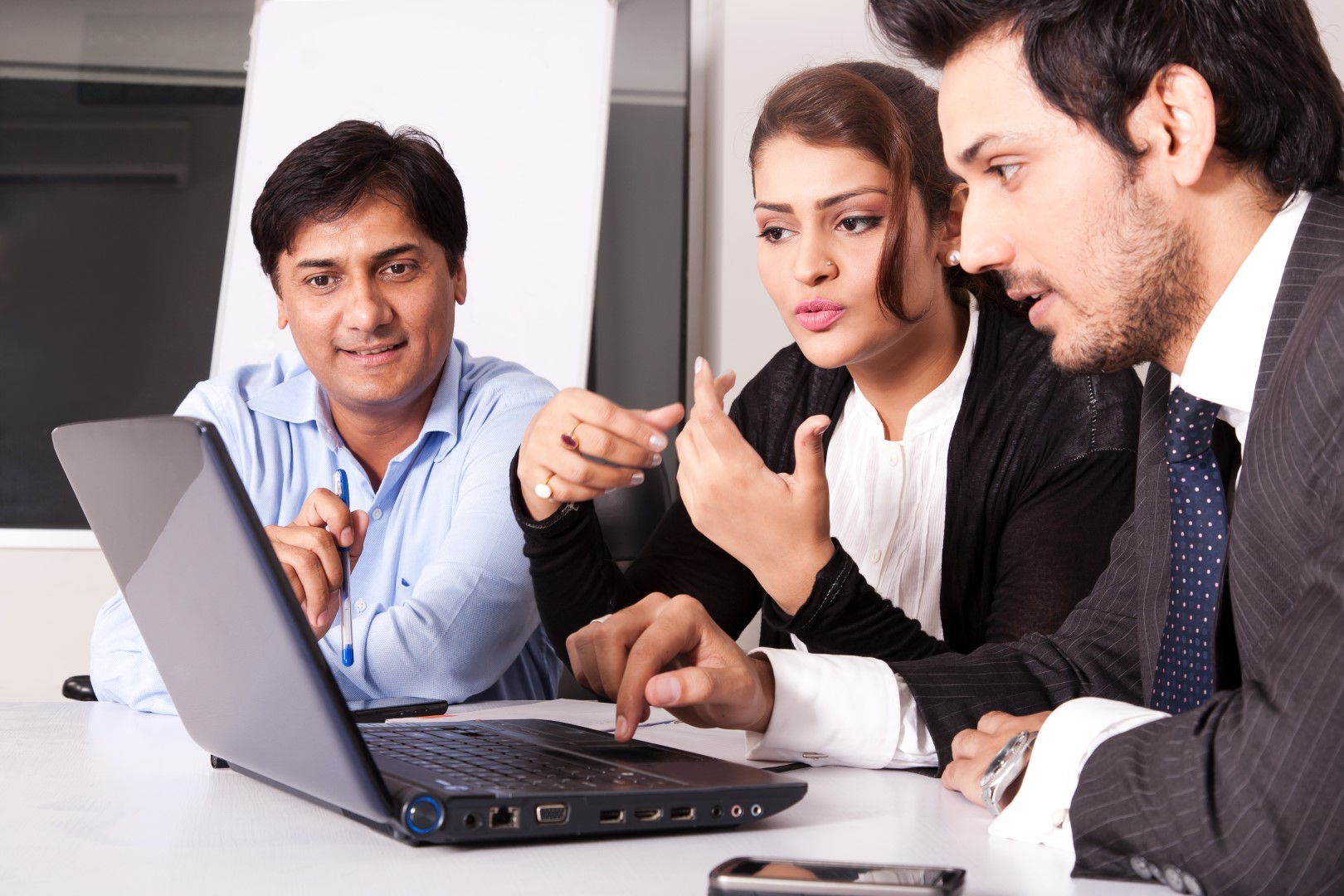 While we write this there must be a few thousand numbers of people at this point who must be looking for their rental solutions and there is a very high probability that they must be doing the same, while being engaged with a broker or broker firm.
We interacted with a series of such home seekers over the last week to understand how their rental home search were either nightmares or were turned in to one with the Broker's fraternity of India. We have heard stories that how the same fraternity used to be a user friendly one a decade back but with advent of online space and online players how the same community has made life venerable. Here are few stories of the havoc this community has been causing.
Mahesh Shah residing in Andheri
Started of my search for new home to graduate from a 1BHK to 2BHK. Found a property listed by brokers. It seemed he had multiple options varying in budget and thus inquired. What followed was a ruckus. After reaching the desired site on time, the broker met me. But, it was only after waiting for 10 mins I realized he was himself waiting for another friend of his to turn up on site with the keys. The listings were simply made up one's. There was no inventory he owned on his own. And at the very start there I was already entangled in a two-broker deal. The bad news didn't stop there. Next I was made to wait for an hour when another friend of his turned up when I realized this broker himself has sourced the key from another broker and thus before even witnessing the first sample here I was surrounded with a deal which had 3 brokers involved in it. The options they listed never existed it was a standard deal which was available on net via one broker and rest just banked upon it, quoting lower prices to gain eyeballs.
Naina Rawat
Because I couldn't find any option in Goregaon listed via owners I had to finally opt for a broker deal. To my surprise after talking to the owner, I was able to crack a deal with him at 4K discount on his quote. The broker started his talk. It was my mistake that I conclude on the brokerage since at the time when I asked the broker about the same, he had mentioned that his aspirations were only about getting me a home by end of the day. But, when the time came and he got to know the owner is going for a two year contract. The broker didn't buzz below one and half month brokerage fee. While I tried negotiating his respond surprised me. He quoted that because of me he now has finally understood the rock bottom price and requirement of the owner and at that price he certainly will be able to get that home rented the very next day. Which irked me a little and the deal had to be called off after talking to owner; just because the broker's brokerage wasn't enough as he had a key monopoly situation with the owner since he lived abroad.
Abhijit Dhingra
Because of an emergency situation I had to shift my home within 4 days period. After wasting my first day searching for right properties and some in efficient brokers, I thought I finally had this man whom I could trust on the second day. Out of three options shown via him in Oshiwara in the same complex I was residing in on rent. I finally agreed upon one. With two days more to go. I was more than sorted over my plans of shifting when the broker told me that owner is ready to write a mail to authorities if in case registration process gets delayed. In the worst-case scenario as well I will get to shift my luggage on the 4th day in all certainty. Right after I got back home feeling elated I received the call from brokers that the society manager for that particular tower is rigid and the deal might be only done on the 4th or 5th day, since the owner was travelling and this manager will not allow any movement without NOC and stamping.  I took my chances and mentioned him that since I was already staying in same premise it shouldn't be a big deal and at least he should have a conversation about the same with the manager. To which the broker got back with a revert that the manager is rigid and isn't buzzing. I didn't have a back up and it was night already. Next day I chose to meet the manager and to my surprise he was more than accommodating. I started calling my broker at the same movement. He didn't pick call for 3 hours and when he did, he forth rightly mentioned that owner is travelling and can't take calls or meet, thus this deal may happen only on the 5th day.  I requested him to help me and bail me out to which he said he will try. By evening when he called back he recited the same sad story. I requested him to get me on a call with owner. To which he denied saying she is travelling. I then offered him to give me her number so that I could drop a message. To my surprise he denied that as well. I asked him in this scenario what should I be doing. He asked me to take other option knowing my desperate situation.  I denied the request and it was later I got to know that the first house I liked was with some other broker and the one he wanted me to stay in was with him. To ensure he gets the whole pie of brokerage and knowing that I was in desperate need to shift the next day, he wanted to block me. Fortunately, I got hold of the owner myself since I was staying in the same premise and started my shifting. Of course he got a hint of it from his sources and ended up visiting me demanding his brokerage. I denied but then he was now a changed man with threats and nothing else. Soon I had 4 goons (they too called themselves brokers) standing only to ensure that I part ways with brokerage. Being a family man I had to settle down for part brokerage. A piece of my hard earned money snatched from me, given to a person who just made my day hell, added to my worries, kept lying. But, such is Mumbai for you.
Let us know if you have experienced anything similar. Let's see if any one could come up with solution for it. Because it's high time we clean the dirt.
NTR Housing Scheme In Full Swing: Chief Minister N. Chandrababu Naidu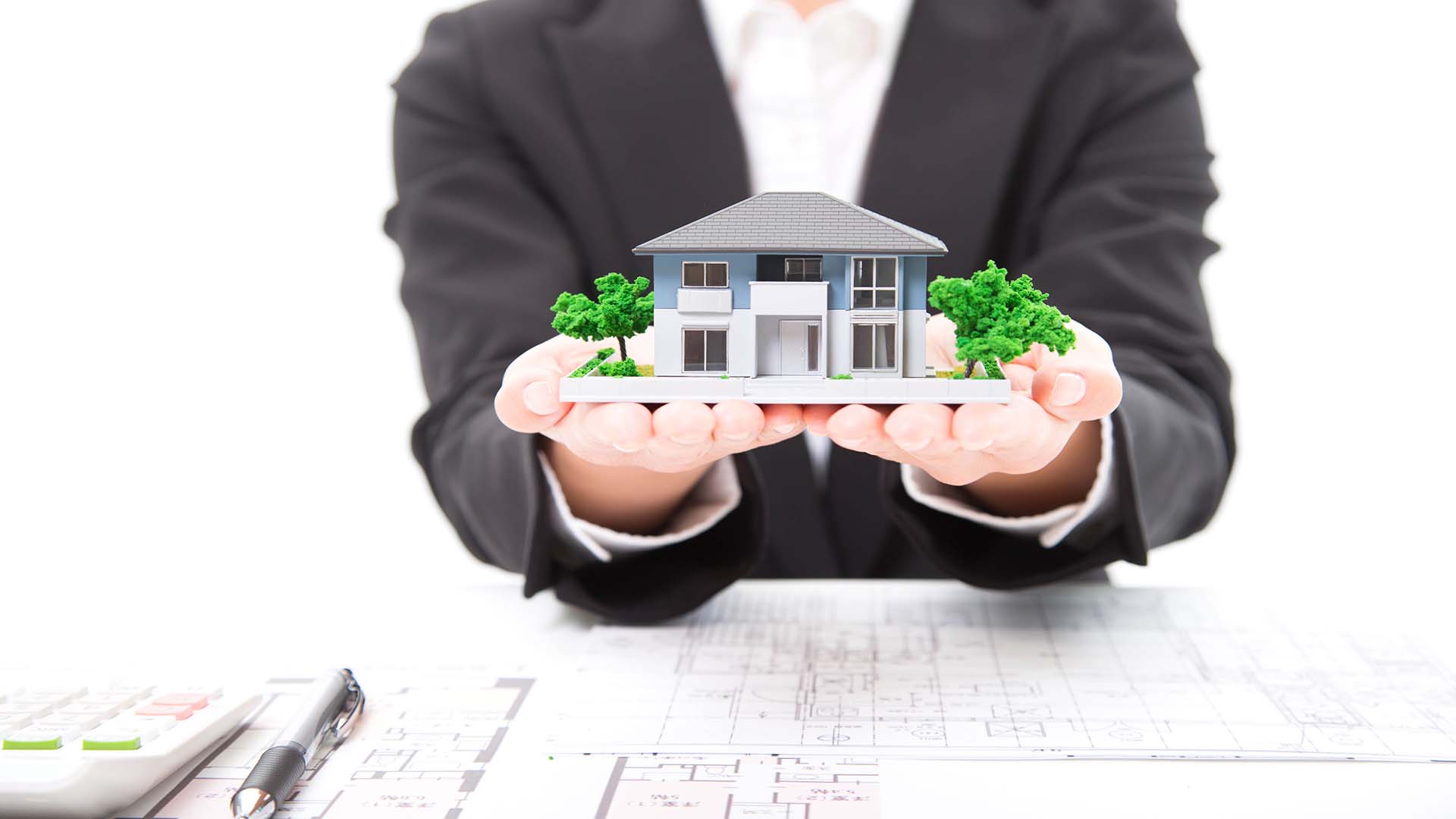 On Thursday, Andhra Pradesh Chief Minister N. Chandrababu Naidu said with the estimated expense of Rs. 5,556.74 crore, the construction of more than 2,44,164 houses, out of the proposed 3,03,044, has been commenced under the NTR Housing Scheme 2017.
While addressing the second day of the Collectors' Conference he also said the construction of the remaining houses will begin soon. He mentioned that Prakasam and the Kurnool districts are ahead of the schedule in the urban housing scheme. Also, the works are in full swing in the Nellore and the Guntur districts under the rural housing scheme.
According to Naidu, the government will complete 2.5 lakh houses by January next year and another lot of two lakh houses by June.
By October 2, 2018, the state government intends to finish the construction of all the houses and plans to celebrate with massive house warming ceremony with local public representatives. This will help them set an example for housing schemes in other states.
A Mumbai Suburbs' Swift Transformation From Industrial To A Residential Zone: Wadala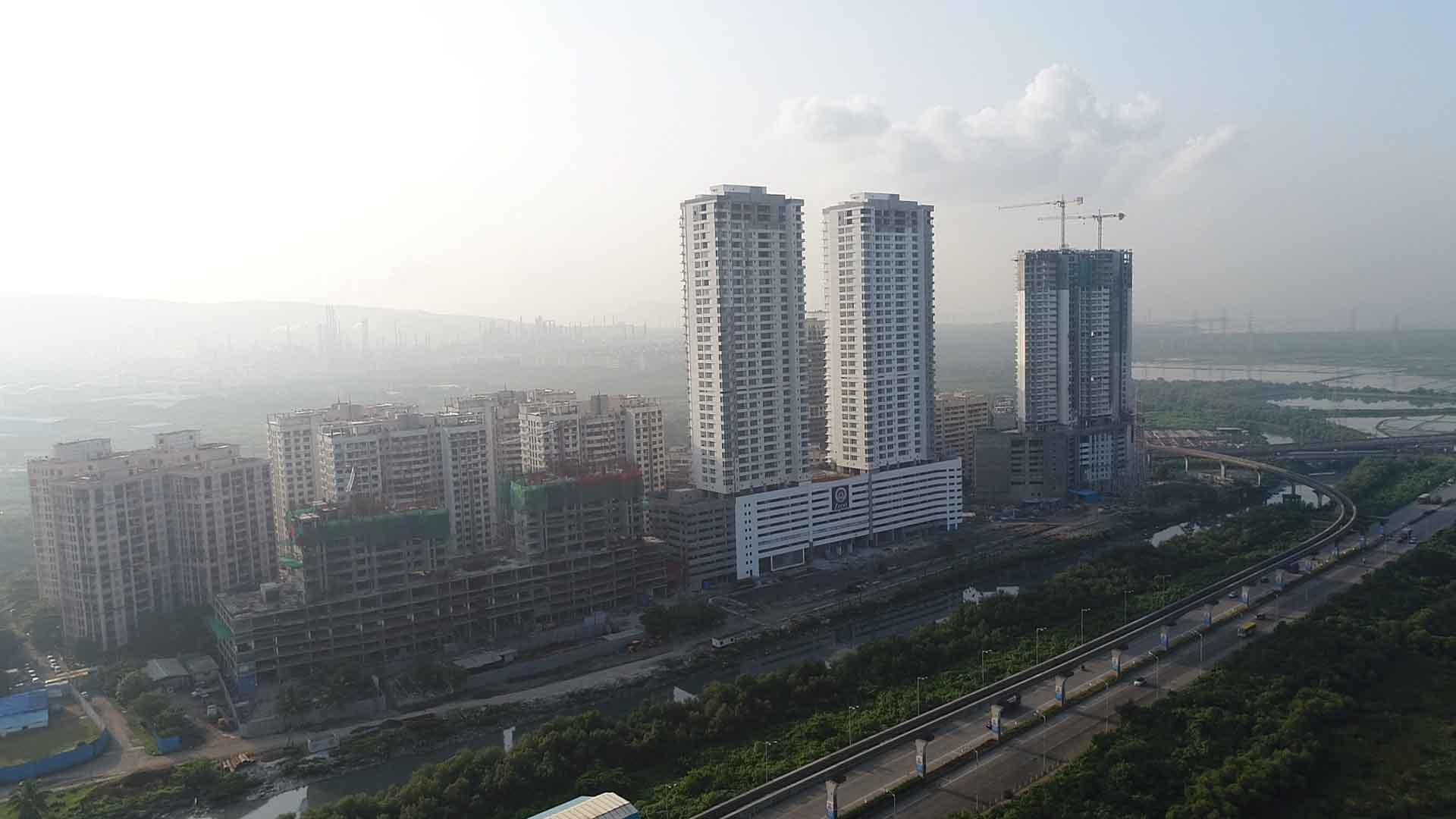 An industrial zone primarily, Wadala has undergone a drastic transformation in the past decade. Now an upcoming residential area, this Mumbai suburb is one of the seven islands to form the modern Mumbai. It is located on the Harbour line of Mumbai's railway network.
Due to its proximity to BKC, large scale land development was inevitable, thus fueling the real estate market. Wadala is bordered by Dadar on the West, Matunga on the Northwest and Sewri on the South. Nestled between south Mumbai and the suburbs, Wadala enjoys strong connectivity by road and rail to most parts of Mumbai.
It has a number of flyovers like the Anik Panjrapol Link Road, Elevated road and Santacruz flyover. Thane, CST and Chembur are connected via the Eastern Highway while the Western Highway connects the locality to Bandra and Borivali. Wadala has the biggest bus depot in Mumbai. Furthermore, the multiple infrastructure initiatives like the monorail, Truck Terminal and the expansion of Highway are in various stages of development.
All this has given rise to residential demand and pushed the property value over the last few years. One of the most populated areas in Mumbai, Wadala has a large number of old temples, churches and dargahs, university campuses, schools, reputed hospitals and is also home to a former world's largest IMAX dome theater. There are many stores, showrooms and malls around Wadala like the R Mall, High Street Phoenix and Palladium Mall.
Ramesh Nair, COO – business and international director, JLL India says, "A decade ago, property prices at Wadala were as low as Rs 2,800 per sq. ft. and it rose to Rs 14,000 a few years ago."  As the infrastructure plans are on their way, so are the renowned developers like Ajmera, Dosti Group and Lodha Group among others.
Wadala at present offers one of the highest returns on real estate investments in the region. All the above-mentioned developers have their luxury projects in the area.
Ajmera I-Land introduces Aeon, Zeon and Treon towers with 2, 3 and 4 BHK plush homes. Conceptualized by renowned Singapore based Architects Space Matrix, these spaces with top-of-the-line lifestyle amenities exude exemplary class and finesse. The first residential floor begins at 110 feet from the ground level and offers several modern lifestyle amenities like kid's pool, swimming pool, gymnasium, club house, open space and landscaped gardens, yoga room, kid's play area and senior citizen corner.
Dosti Ambrosia is a 36-storey tower nestled in the 18 Acre Township of Dosti Acres. The architecture of the project was undertaken by renowned Hafeez Contractor in the 2 and 3 BHK apartments. It offers an exclusive rooftop swimming pool with 40,000 sq. ft. of landscaped gardens. You will find all modern conveniences like Gymnasium, Tennis Court, Indoor Badminton Court, Yoga and Meditation Room, Elderly Corner, Banquet Hall, Indoor Games, Indoor Badminton Court, Guest Rooms, Restaurant, Grand Entrance Lobby, Kids Play Area, 2 Club Houses and an Amphitheatre.
New Cuffe Parade by Lodha Group offers its residents all the comforts of a world-class lifestyle. The 2 and 3 BHK homes are spread in over 23 acres of land with 15 acres of stunning landscape and 75,000 sq. ft. of the club house. It includes 11 swimming pools, an organic farm, cricket pitch and multiple themed gardens. The buildings are designed by the world renowned WOHA in Singapore and the landscape was planned by Sitetectonix in Singapore.
Also Read: Mumbai to get Building Taller than Burj Khalifa, Road Bigger than Marine Drive
Rajasthan Government May Hike The Affordable Housing Prices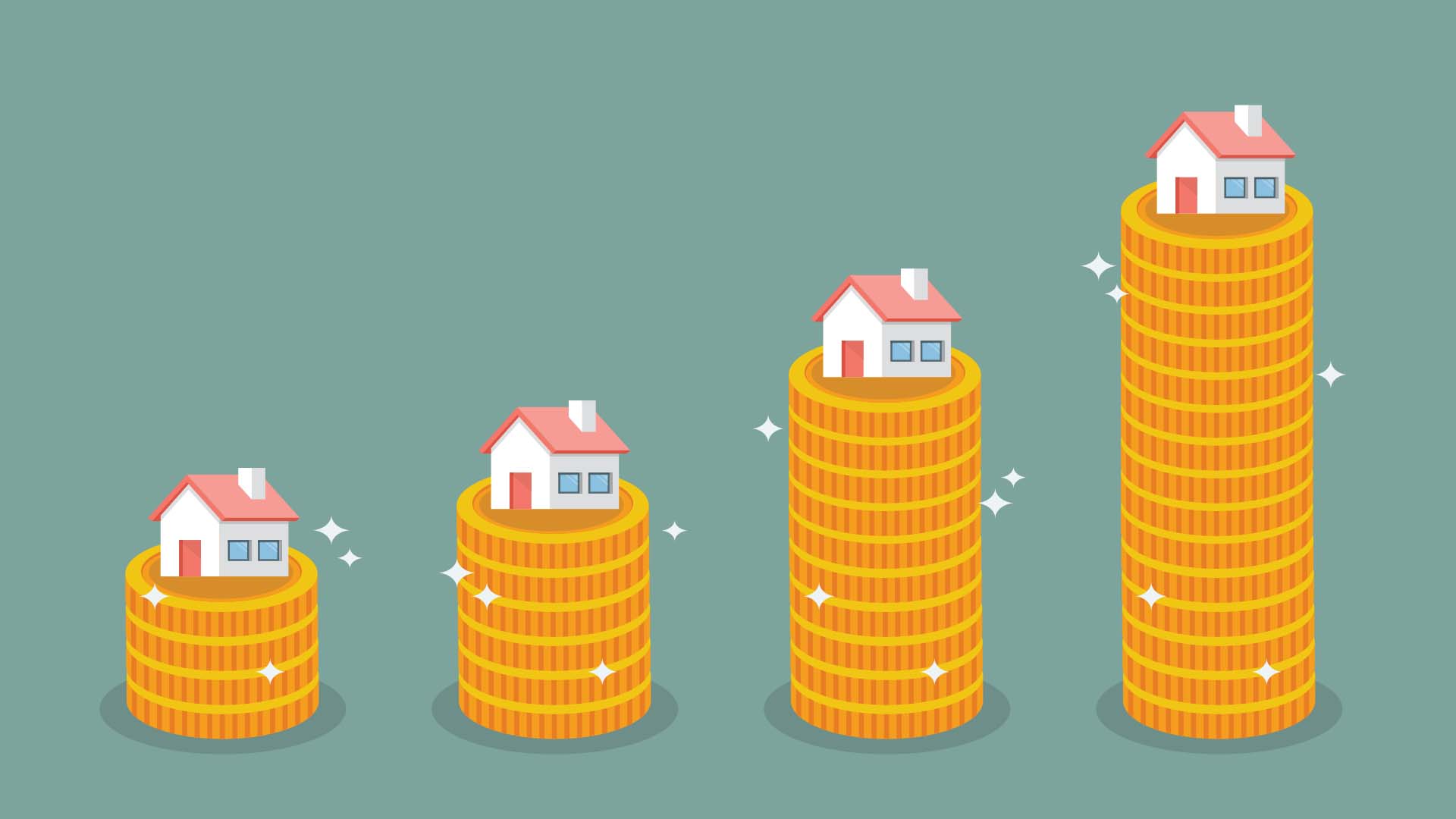 The prices of homes under the ambitious Mukhyamantri Jan Awas Yojana are expected to be increased by the state government.
According to the sources in the empowered committee meeting to be held on Monday, a proposal to increase the cost of a low-income group (LIG) and economic weaker section (EWS) houses will be proposed. Urban development and housing (UDH) minister Srichand Kriplani will chair the meeting. The LIG and EWS houses, presently are being constructed on government lands by private builders. These homes are sold at a fixed rate of Rs 1,250 per sq feet; out of which 1000 rupees per sq ft is given by Urban Improvement Trust (UIT), development authorities and local bodies to the builders.
According to provision 4(A) and 4(B), the developers are supposed to build EWS and LIG houses on government land. Seventy-five percent of such government land can be used in building EWS and LIG houses, while the remaining 25% can be sold by the developers. However, since the rates provided by the government are less the developers are not showing interest to construct houses under these categories. Sources said, "In Jaipur, not a single developer has shown interest in constructing houses under this model. The JDA has invited expression of interest (EOI) several times."
The UDH is leaving no stone unturned to attract the builders in order to achieve the target of constructing 10 lakh houses by 2019. The sources mentioned, "As per the new proposal, the department has proposed to provide Rs 1,600 per sq feet rate to the developers. The land rates have increased subsequently over the period of time; this is why increasing rates has become a need of the hour."
Sources further added, "The developers are constructing G+3 buildings at present. However, it is not cost-effective. It has been proposed to construct G+2 buildings for LIG and EWS category."
Also Read: The Impact Of Regulations On The Real Estate Market