Island City Centre-Changing the Mumbai skyline two towers at a time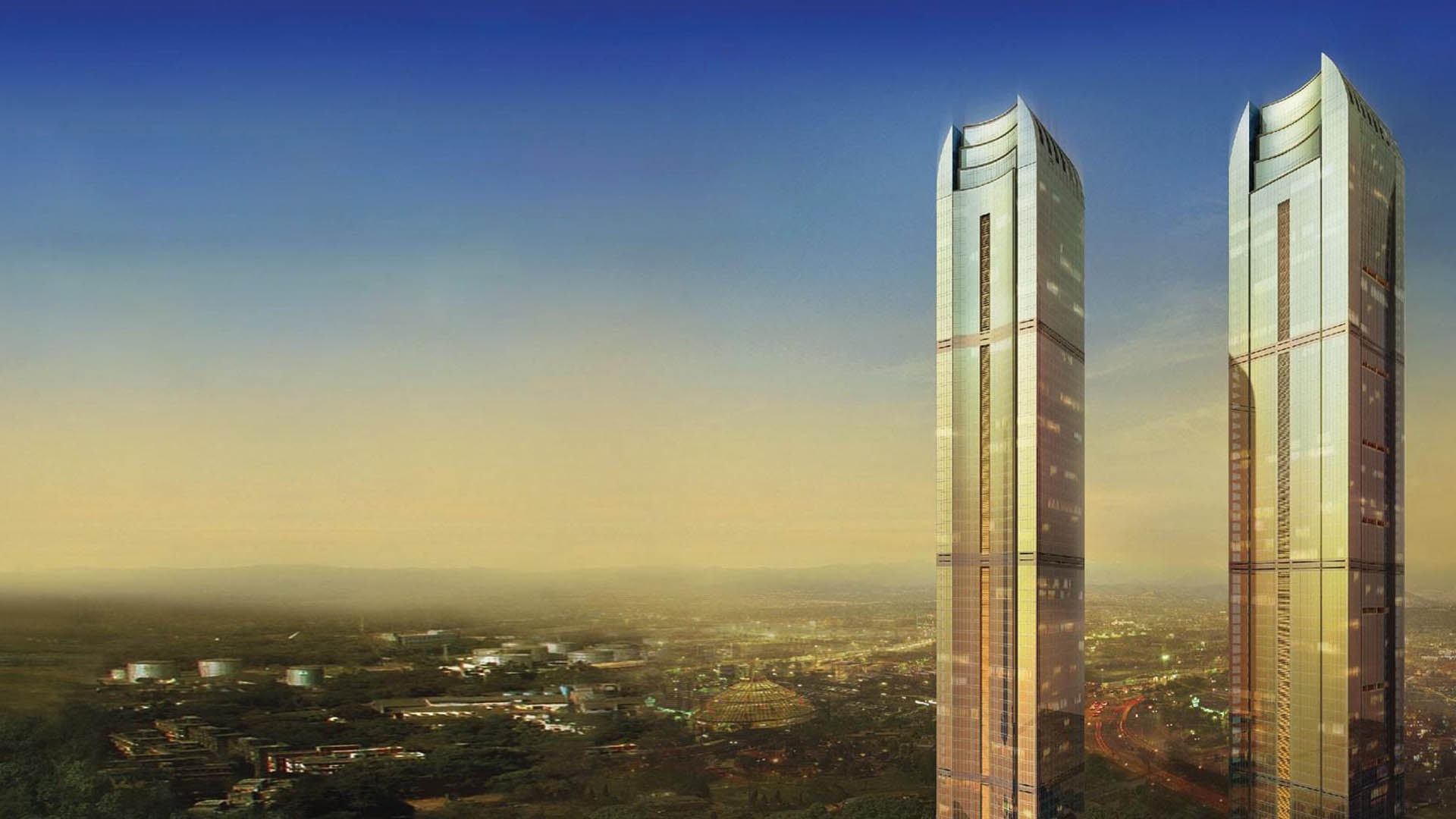 The Union Budget 2017 bought with several positive measures that will reinforce the network of the Indian real estate sector. For instance; the facilitation of capital gains taxation norms has bought a surge of happiness in realtors and property buyers alike.
It thus becomes imperative for the buyers to make the best choice in their investments since the new budget has enabled more buying and investing power in them. And so, with a legacy of 280 years, Bombay Realty offers an exquisite, one of its kind, iconic project that is set to change the skyline of Mumbai dramatically. An inherent part of the Wadia multi-business conglomerate that has a history of 280 years of unrivaled success, Island City Centre (ICC) will be an investment in exquisite accommodation that defines prestige, spaciousness and world class infrastructure. The project reflects ultimate opulence that consists of luxury residences with impressively large carpet areas. A 29 acres lush sprawl on an undisputed land in Dadar, this project promises to make living in Mumbai an attractive opportunity for its owners. A 14 acre of open green spread in the heart of the city, surrounded by classic construction makes Island City Centre a most-sought after address.
A magnificent structure, the property boasts of a gated community with privately managed thorough fares. The colossal structure of modern architecture will be a proud a twin tower structure in the heart of Mumbai. With the best connectivity to the rest of the metropolis, ICC is also surrounded with super-specialty hospitals, some of the most prestigious schools, plush malls, entertainment centers and commercial hubs. All these just a stone's throw away. ICC is poised to become the next big thing in the world of residential and commercial projects with an unparalleled security in the offing; within and outside the development area. In other words, Island City Center has a magnanimous personality that is unbeatable and unique.
ICC it on its way to becoming a one of its kind intriguing property that offers a bouquet of the finest living experiences.  It offers a world full of indulgences, big & small. ICC exhibits an array of beautifully planned spaces that are meant to take care of your family. It is quite evident that the developers of Island City Center have put their hearts in considering all conveniences of all astute customers. With lift lobbies, air-conditioned lifts, smartly dressed reception areas, reliable security systems state-of-the-art apartment personalization options, and much more, these residences epitomize unflinching, extraordinary grandeur setting them apart from the rest. The Island City Center complex consists of two sleek, majestic structures – ONE ICC & TWO ICC that is soaring high to change the skyline of Mumbai histrionically.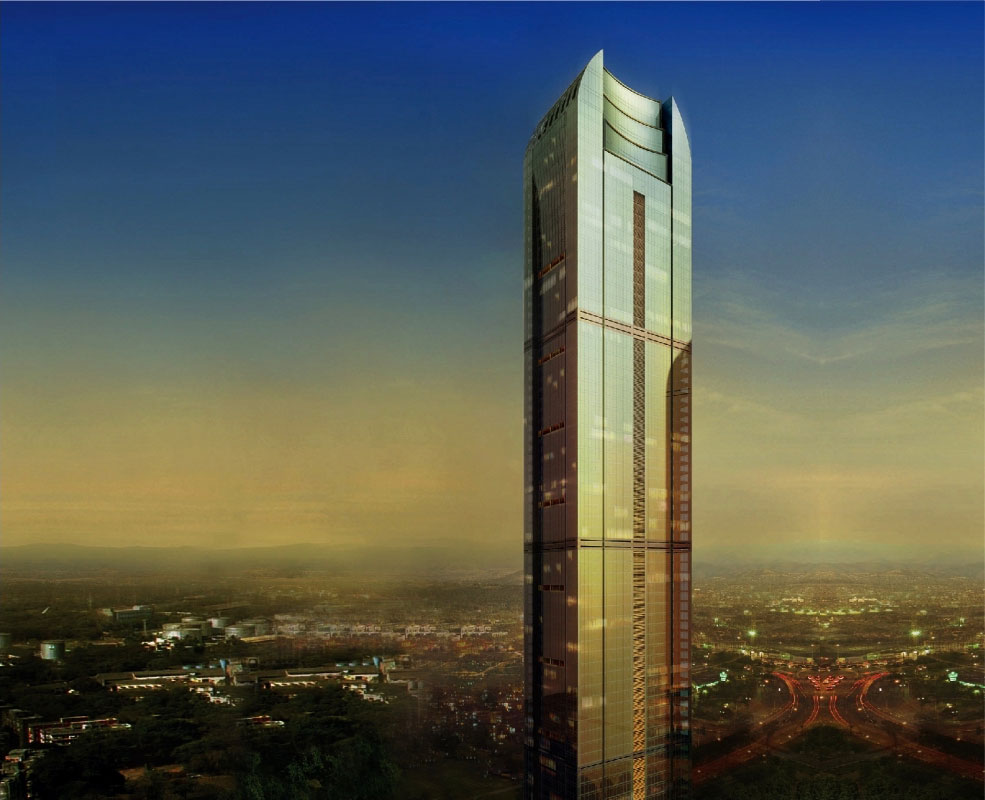 Some of the highlights from the project are:
One ICC: 64 floors, 2 apartments per Lobby
Two ICC: 72 floors, 3 apartments per Lobby
• 3 basements
• 1 ground level
• 1 podium level
One ICC:
3 BHK Grand, Carpet Area is 1841 sq. ft approx.
4 BHK Grand, Carpet Area is 2347 sq. ft approx.
Two ICC:
3 BHK Deluxe, Carpet Area is 1535 sq. ft approx.
4 BHK Deluxe, Carpet Area is 1949 sq. ft approx.
Class-apart & unmatchable amenities
The search for a new home these days doesn't end until you get amenities that allow you the leisure of time closer to home. Be it your pending plans of getting fit or just because you like your occasional dips in the swimming; from your long-time dream of barbeque with friends to a reading room for nourishing your soul, at ICC the meticulous articulation of the minutest details makes it a one of its kind project. The twin tower provides some of the below listed amenities to fulfill all requirements of a property hunter:
• Mini theatre
• Barbeque pits
• Outdoor party area
• Kids play area
• Squash court/Tennis court
• Games room
• Library
• Jogging track
• Steam & spa
• Skate path
• Cricket net
• Basketball court
• Billiards
• Putting green
• Swimming pool
With innovation, high customer satisfaction and sustained growth, Bombay Realty is all set to amaze your senses. A project designed aesthetically, to meet your emotional quotient when buying a home while taking care of your luxurious comforts; Island City Center is all set to give your life a new direction with a fully-equipped community that is friendly and evolved while also giving you your natural recluse.
Shimla smart city project to begin next week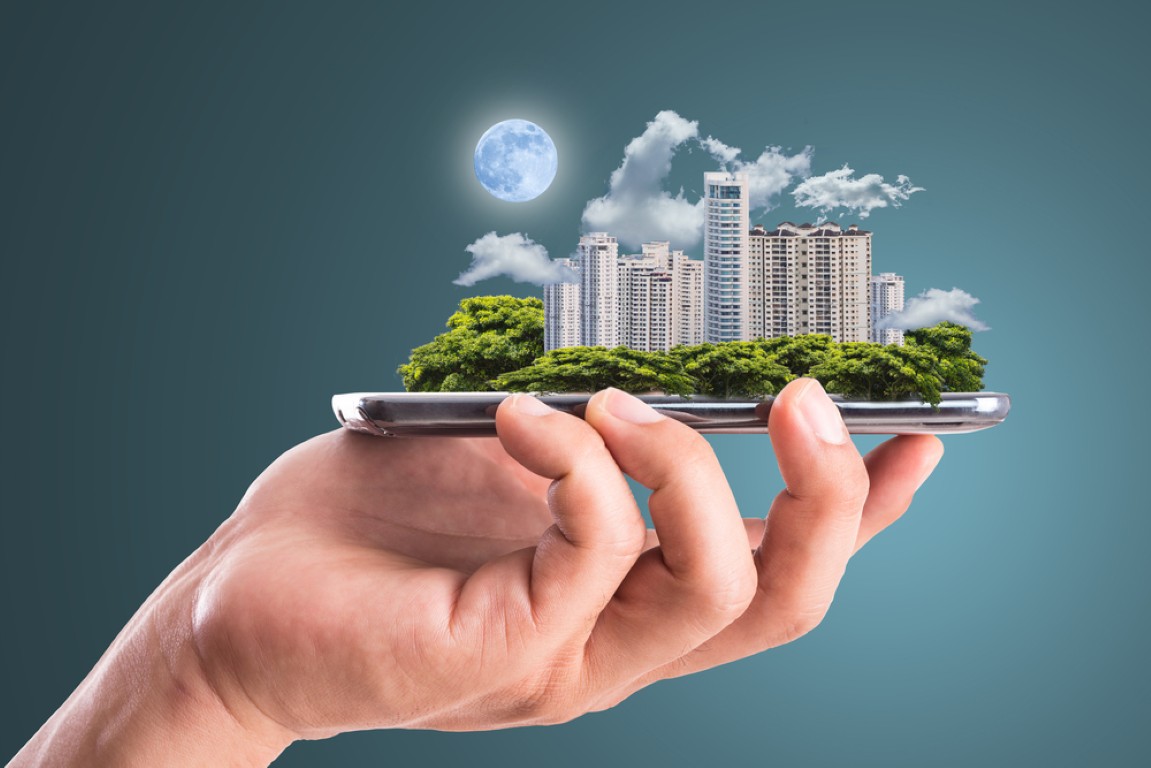 Urban development minister Sudhir Sharma said smart hill town will have all the facilities of international standards and new planned settlements will be created so that population aggregation at one place could be arrested and a more balanced distribution could be achieved.
SHIMLA: Himachal Pradesh government has decided to build the first 'smart hill town' of the country near Waknaghat in Solan district where 450 bighas of land is already available. As Singapore government has agreed to invest Rs 2,500 crore in this project, now it will sign a memorandum of understanding (MoU) with the state government on February 27.
The issue of coming up with the first smart hill town of the country was discussed in a meeting presided over by chief minister Virbhadra Singh to review the progress of various schemes being implemented by Shimla Municipal Corporation.
Urban development minister Sudhir Sharma said smart hill town will have all the facilities of international standards and new planned settlements will be created so that population aggregation at one place could be arrested and a more balanced distribution could be achieved.
He said smart hill town is expected to provide abundant opportunities in hospitality, health and wellness besides education. He said it will have a special economic zone, international education zone, integrated townships, an entertainment zone, a convention centre, parks, shopping malls and more.
During the meeting, Virbhadra stressed to complete the ongoing works of beautification of the town at the earliest. He said Shimla being a state capital needs to be given priority so that it may be included under the smart city mission.
He said musical fountains should be installed in the town. Besides, the process of shifting vegetable market to Darni Ka Bagicha and the Anaaj Mandi (Grain Market) and Timber Market to Shanan and Malyana shall be initiated soon.
The CM said renovation of the town hall would be completed by June this year which was delayed as it was not vacated well in time despite repeated requests. "It was on my way to Vidhan Sabha in 2015 that strict orders were given to vacate the premises to pave the way for refurbishing of the gothic style structure," he said. Virbhadra added that the work of foot bridges should be completed soon.
Chief secretary V C Pharka also directed the officials to complete the work in time adding that foot bridges at Tara Hall, Chelsea and Sanjauli College should be completed soon. He said work on foot bridges should be started by March 25 after completing all codal formalities.
Source: economictimes.
Prestige Group Launches Prestige Valley Crest, Mangalore's Largest Residential Development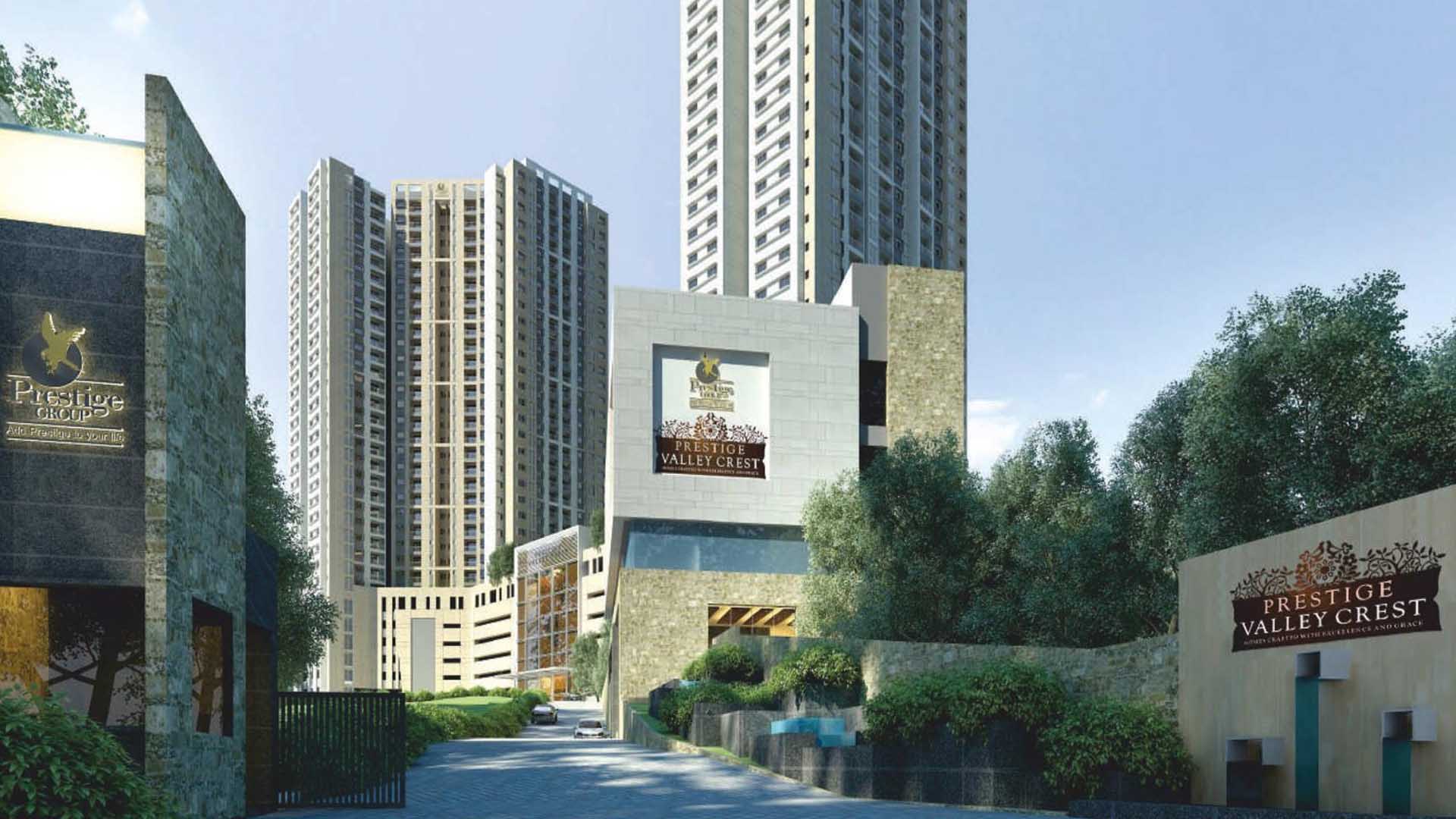 Bangalore, Karnataka, India

510 elegant homes in Bejai Main Road – the heart of Mangalore
 Show Homes are also ready to be viewed
The Prestige Group, India's largest developers, is all set to grow its presence in Mangalore with the launch of its brand new property – Prestige Valley Crest. With 510 residential units set in two high-rise towers across a sprawling 4.75 acres in the tranquil, tree-covered neighbourhood of Bejai Main Road, Prestige Valley Crest is Mangalore's largest residential development under construction currently.

Commenting on the launch, Mr. Suresh Singaravelu – Executive Director, Retail, Hospitality and Business Expansion Prestige Group said, "Once referenced only for educational institutions and an affluent diaspora, Mangalore is now growing to be an attractive destination for all those in search of entrepreneurial and job opportunities. This is incrementally fuelled by infrastructural development, growth of IT/ITES Services, healthcare excellence and the expansion of the petrochemical industry. We believe all of this will create demand for homes; and the present, therefore, is the best time for homebuyers/investors to engage with a trusted developer in this market."

"The Show Homes will preview the possibilities of a lifestyle that will appeal to both end users and as an investment by the large Mangalorean community, living in both other parts of India and abroad", he added.

About Prestige Valley Crest

Spread across a sprawling 4.75 acres in the tranquil, tree-covered neighbourhood of Bejai Main Road, Prestige Valley Crest boasts of 510 residential units set in two high-rise towers, making it the city's largest residential development under construction currently.

1-bedroom, 2-bedroom, 2.5-bedroom, and 3-bedroom units are available in a wide range of size and configuration options. Additionally, the property is located in the heart of Mangalore, conveniently close to the city's major schools, shopping centers and healthcare facilities, and a short drive from MG Road and the Mangalore Bus Terminus.

Equipped with the largest clubhouse in the city and plethora of amenities including: a squash court, a badminton court, a swimming pool, gymnasium, multiple kids play areas, outdoor amphitheatre, nature reserve and more, Prestige Valley Crest is all set to showcase the company's signature style of world-class quality and design.

About The Prestige Group

The Prestige Group has firmly established itself as one of the leading and most successful developers of real estate in India by imprinting its indelible mark across all asset classes. Founded in 1986, the group's turnover is today in excess of Rs. 47000 mn (during FY 16). Having completed more than 195 projects covering over 67 million sqft, currently the company has 65 ongoing projects covering 70 million sqft and 36 upcoming projects aggregating to 48 million sqft of world-class real estate space across asset classes. In October 2010, the Prestige Group also successfully entered the Capital Market with an Initial Public Offering of Rs 1200cr.

Now with over 150 landmark developments across the city, the company has extended its expertise to major cities across South India including Chennai, Hyderabad, Kochi, Mysore, Mangalore and Goa. They are also the only developers in South India to boast of such a widely diverse portfolio covering the residential, commercial, retail, leisure and hospitality segments.

Prestige is the only CRISIL DA1 rated Developer in India and was also awarded the financial rating of A- by ICRA. They have also won a plethora of international and national awards over the last decade, across categories, including the Asia Pacific Property Awards, Asia Pacific Hotel Awards, Cityscape Awards, Indian Realty Awards, Srishti Good Green Governance Awards, Pevonia Asia Spa Awards, Builder's Association of India (BAI) and Confederation of Real Estate Developers' Associations of India (CREDAI) Awards, and many more. They have been winning the coveted FIABCI World Prix d'Excellence Award year on year for their residential and commercial developments and were the only developer from India to win it for their landmark luxury residential development, Prestige Silver Oak in 2015.

Source:businesswireindia.