Actual savings under PMAY and the Budget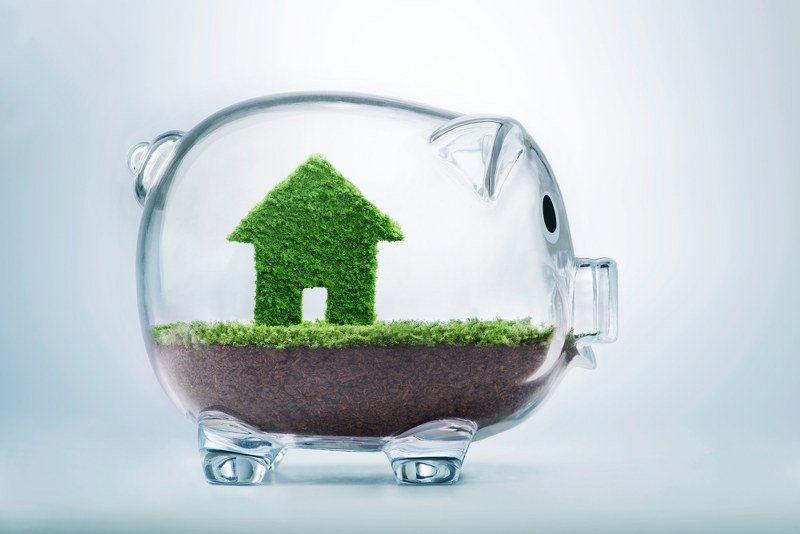 Bangalore
If you buy a house under the 'Pradhan Mantri Awas Yojana' scheme, and also avail tax benefits under the provisions of Budget 2017, your total savings could be over Rs 2.40 lakhs on a home loan taken for a tenure of 20 years
If you buy a house, the central government will lend support with over Rs 2.40 lakhs up-front. The Union government has given a range of subsidies on interest payment to home loan borrowers, with a household income of up to Rs 18 lakhs. The subsidy amount will be paid to the housing finance companies upfront. This policy has a dual purpose one, drive up the sale of houses to push the sector and, two, achieve the ambitious programme, 'Housing for all by 2022'.
At present, subsidy is given to low income households, with a total annual income of Rs 6 lakhs per annum. The new scheme's outline was announced by the prime minister on December 31 in his address to the nation, whose details have been finalised only now and are likely to be notified soon. The programme will be covered under 'Pradhan Mantri Awas Yojana' (PMAY).
A government source said that though the scheme is to be notified now, the benefits under the scheme were already launched from January 1, 2017, itself. Thus, all those who bought houses on and after January 1, 2017, are entitled to the benefit. Apart from this, all the schemes of subsidy will now be available on a 20year home loan, including the one for low income group, which was earlier a 15-year home loan only.
Under these schemes, an interest subsidy at the rate of four percent for loans of up to Rs 9 lakhs will be extended by the government to those whose household's annual income is up to Rs 12 lakhs. Similarly, an interest subsidy at the rate of three percent for loans of up to Rs 12 lakhs will be given to those having a household income of up to Rs 18 lakhs. At present, the government is already giving a subsidy of 6.50 percent on a loan of up to Rs 6 lakhs to those whose household income is less that Rs 6 lakhs per annum.
This does not mean that the loan amount is capped.If a person with a household income of Rs 10 lakhs borrows Rs 35 lakhs to buy a house, he will still get the mandated four percent interest subsidy on Rs 9 lakhs. Suppose this person borrows the amount at 8.50 percent, he will then pay an EMI at 4.50 percent on Rs 9 lakhs plus an EMI at 8.50 percent on the rest of the amount Rs 26 lakhs in this case.
Owing to the subsidies from the government, the effective EMI will be reduced by Rs 2,117, if the repayment period is 20 years.This subsidy will not be given every month to the lender. Instead, the government will pay around Rs 2,43,894 to the lender upfront, so that the EMI at the contracted rate falls by this amount.
The interest subsidy at the rate of four percent for a 20-year loan of Rs 9 lakhs results in a reduction of EMI by Rs 2,117, when the home loan is taken at 8.50 percent. According to the scheme, there is no restriction on the loan amount that a homebuyer with an annual household income of Rs 12 lakhs can avail, except that the four percent subsidy is available on Rs 9 lakhs alone.
But if the borrower' s in come is more than Rs 12 lakhs per annum but up to Rs 18 lakhs, he can get three percent subsidy on only an amount of up to Rs 12 lakhs, from his total home loan. In this also, there is no cap on loan amount or the value of the property that such a person can buy. However, the maximum benefit in this leads to a reduction in EMI by Rs 2,159, if borrowed at 8.50 percent, which is equivalent to a reduction in the bor-rowed capital by Rs 2,48,810.
For a low income group household earning up to Rs 6 lakhs per annum, the interest subsidy is 6.50 percent on an amount of up to Rs 6 lakhs from the total loan amount, which reduces the EMI by Rs 2,172, if the loan is borrowed at 8.50 percent. This is equivalent to a reduction in the borrowed amount by Rs 2,50,240.
Even after availing this benefit under PMAY, one can avail income tax benefits on the home loan, which can go up to Rs 61,800 if the person's income is in the 30 percent tax bracket and up to Rs 41,200 if the income is in 20 percent tax bracket, as the person is allowed to deduct the interest payment of up to Rs 2 lakhs from the taxable income.
If a person is buying the first house at a capital value of less than Rs 50 lakhs by taking a loan of Rs 35 lakhs or lesser, the benefit will increase substantially.In this case, a person having a household income in the 30 percent marginal tax bracket can get a maximum annual tax benefit of Rs 77,250, while those whose income is in the 20 percent tax bracket will be able to save up to Rs 51,500 annually. In this case, too, a deduction of Rs 2.50 lakhs is allowed.
National Housing Bank (NHB) and HUDCO are the nodal agencies to implement the schemes. At present, the scheme for the low income group is being rolled out. Till Decem-ber 31, 2016, the government has given subsidy to around 18,000 housing units with the total subsidy disbursal amounting to around Rs 310 crores.
A senior NHB official said following the revision of the scheme to include middle income group households, the disbursal rate is likely to pick up.
NTR Housing Scheme In Full Swing: Chief Minister N. Chandrababu Naidu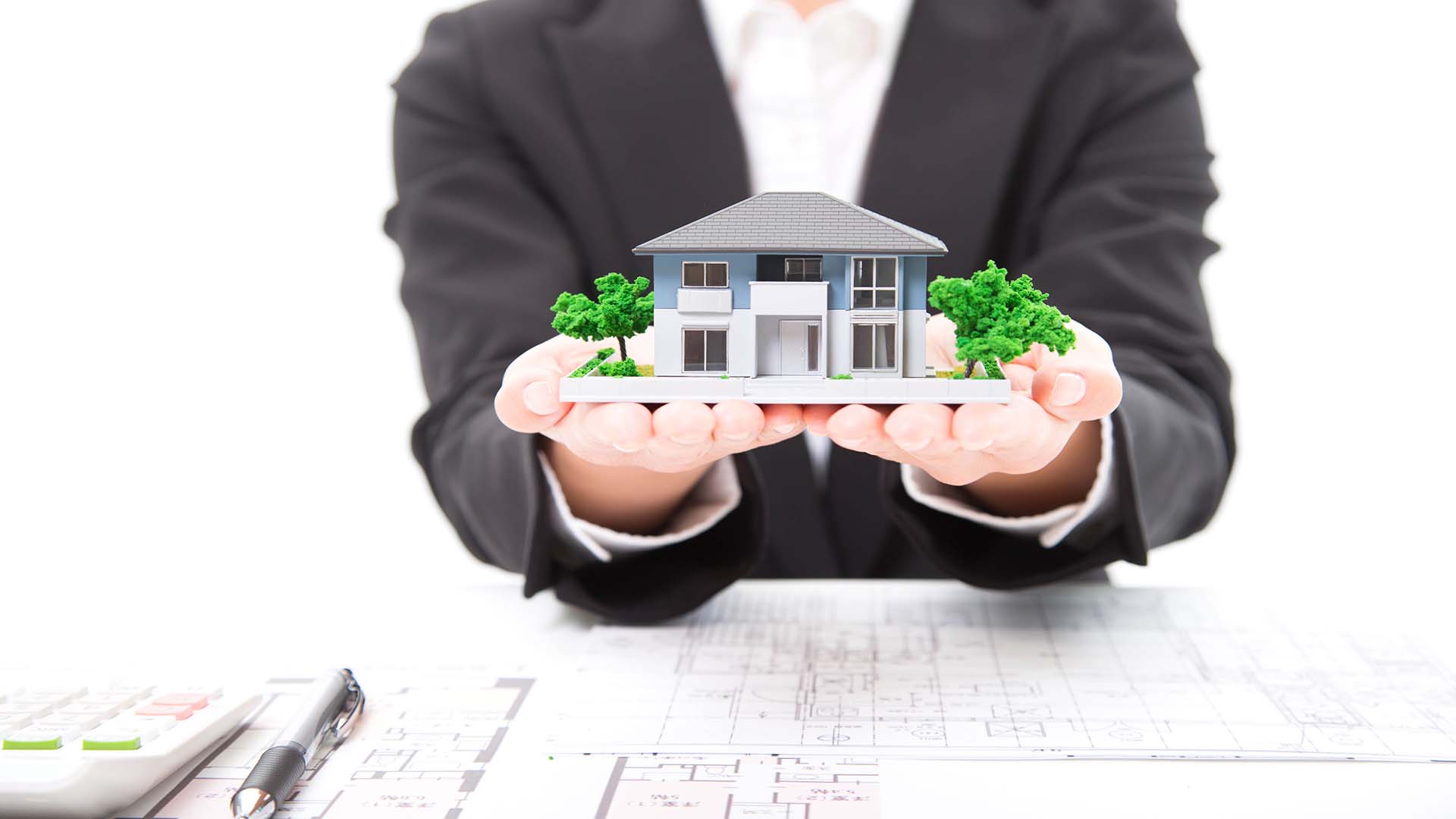 On Thursday, Andhra Pradesh Chief Minister N. Chandrababu Naidu said with the estimated expense of Rs. 5,556.74 crore, the construction of more than 2,44,164 houses, out of the proposed 3,03,044, has been commenced under the NTR Housing Scheme 2017.
While addressing the second day of the Collectors' Conference he also said the construction of the remaining houses will begin soon. He mentioned that Prakasam and the Kurnool districts are ahead of the schedule in the urban housing scheme. Also, the works are in full swing in the Nellore and the Guntur districts under the rural housing scheme.
According to Naidu, the government will complete 2.5 lakh houses by January next year and another lot of two lakh houses by June.
By October 2, 2018, the state government intends to finish the construction of all the houses and plans to celebrate with massive house warming ceremony with local public representatives. This will help them set an example for housing schemes in other states.
A Mumbai Suburbs' Swift Transformation From Industrial To A Residential Zone: Wadala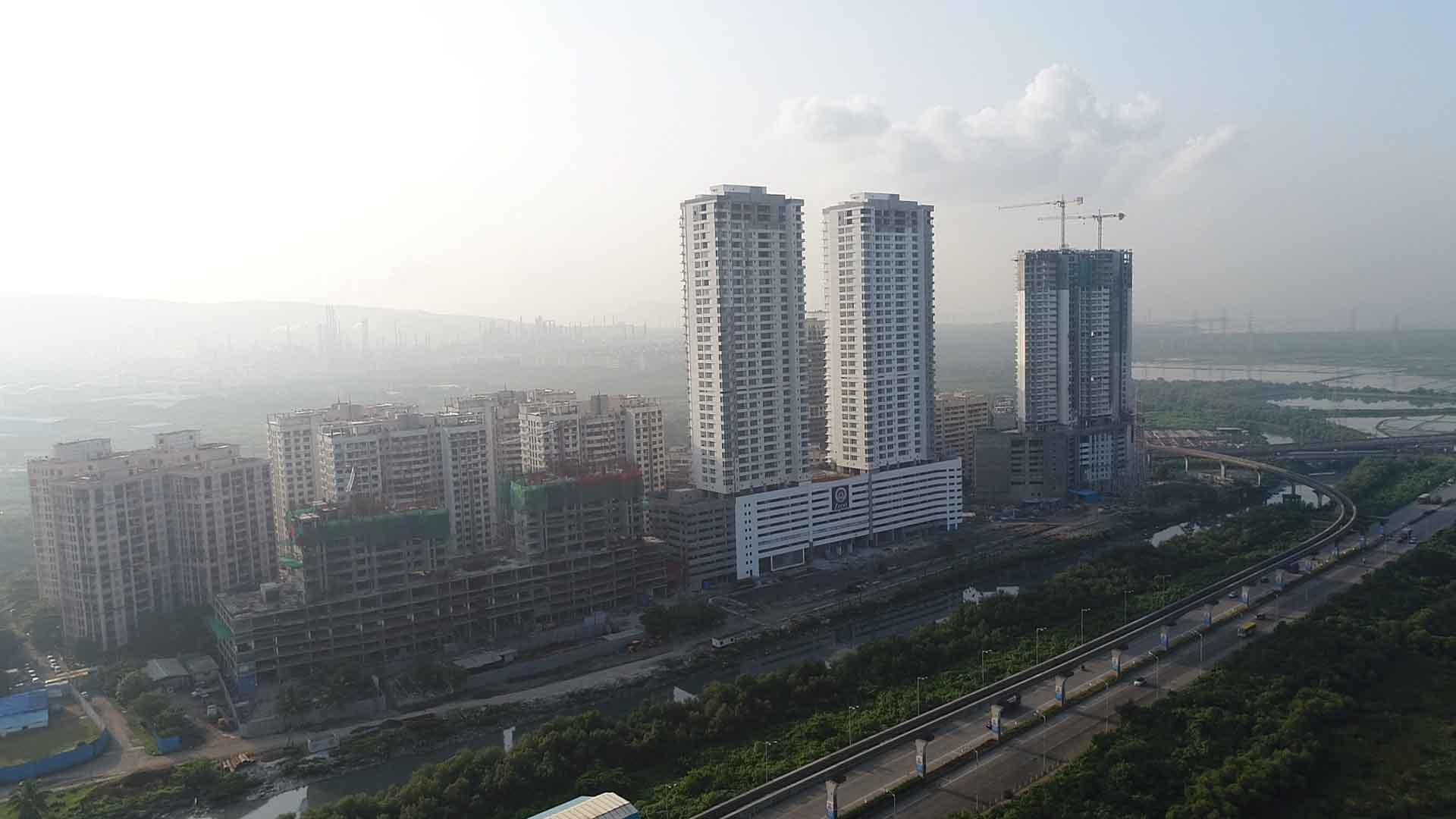 An industrial zone primarily, Wadala has undergone a drastic transformation in the past decade. Now an upcoming residential area, this Mumbai suburb is one of the seven islands to form the modern Mumbai. It is located on the Harbour line of Mumbai's railway network.
Due to its proximity to BKC, large scale land development was inevitable, thus fueling the real estate market. Wadala is bordered by Dadar on the West, Matunga on the Northwest and Sewri on the South. Nestled between south Mumbai and the suburbs, Wadala enjoys strong connectivity by road and rail to most parts of Mumbai.
It has a number of flyovers like the Anik Panjrapol Link Road, Elevated road and Santacruz flyover. Thane, CST and Chembur are connected via the Eastern Highway while the Western Highway connects the locality to Bandra and Borivali. Wadala has the biggest bus depot in Mumbai. Furthermore, the multiple infrastructure initiatives like the monorail, Truck Terminal and the expansion of Highway are in various stages of development.
All this has given rise to residential demand and pushed the property value over the last few years. One of the most populated areas in Mumbai, Wadala has a large number of old temples, churches and dargahs, university campuses, schools, reputed hospitals and is also home to a former world's largest IMAX dome theater. There are many stores, showrooms and malls around Wadala like the R Mall, High Street Phoenix and Palladium Mall.
Ramesh Nair, COO – business and international director, JLL India says, "A decade ago, property prices at Wadala were as low as Rs 2,800 per sq. ft. and it rose to Rs 14,000 a few years ago."  As the infrastructure plans are on their way, so are the renowned developers like Ajmera, Dosti Group and Lodha Group among others.
Wadala at present offers one of the highest returns on real estate investments in the region. All the above-mentioned developers have their luxury projects in the area.
Ajmera I-Land introduces Aeon, Zeon and Treon towers with 2, 3 and 4 BHK plush homes. Conceptualized by renowned Singapore based Architects Space Matrix, these spaces with top-of-the-line lifestyle amenities exude exemplary class and finesse. The first residential floor begins at 110 feet from the ground level and offers several modern lifestyle amenities like kid's pool, swimming pool, gymnasium, club house, open space and landscaped gardens, yoga room, kid's play area and senior citizen corner.
Dosti Ambrosia is a 36-storey tower nestled in the 18 Acre Township of Dosti Acres. The architecture of the project was undertaken by renowned Hafeez Contractor in the 2 and 3 BHK apartments. It offers an exclusive rooftop swimming pool with 40,000 sq. ft. of landscaped gardens. You will find all modern conveniences like Gymnasium, Tennis Court, Indoor Badminton Court, Yoga and Meditation Room, Elderly Corner, Banquet Hall, Indoor Games, Indoor Badminton Court, Guest Rooms, Restaurant, Grand Entrance Lobby, Kids Play Area, 2 Club Houses and an Amphitheatre.
New Cuffe Parade by Lodha Group offers its residents all the comforts of a world-class lifestyle. The 2 and 3 BHK homes are spread in over 23 acres of land with 15 acres of stunning landscape and 75,000 sq. ft. of the club house. It includes 11 swimming pools, an organic farm, cricket pitch and multiple themed gardens. The buildings are designed by the world renowned WOHA in Singapore and the landscape was planned by Sitetectonix in Singapore.
Also Read: Mumbai to get Building Taller than Burj Khalifa, Road Bigger than Marine Drive
Rajasthan Government May Hike The Affordable Housing Prices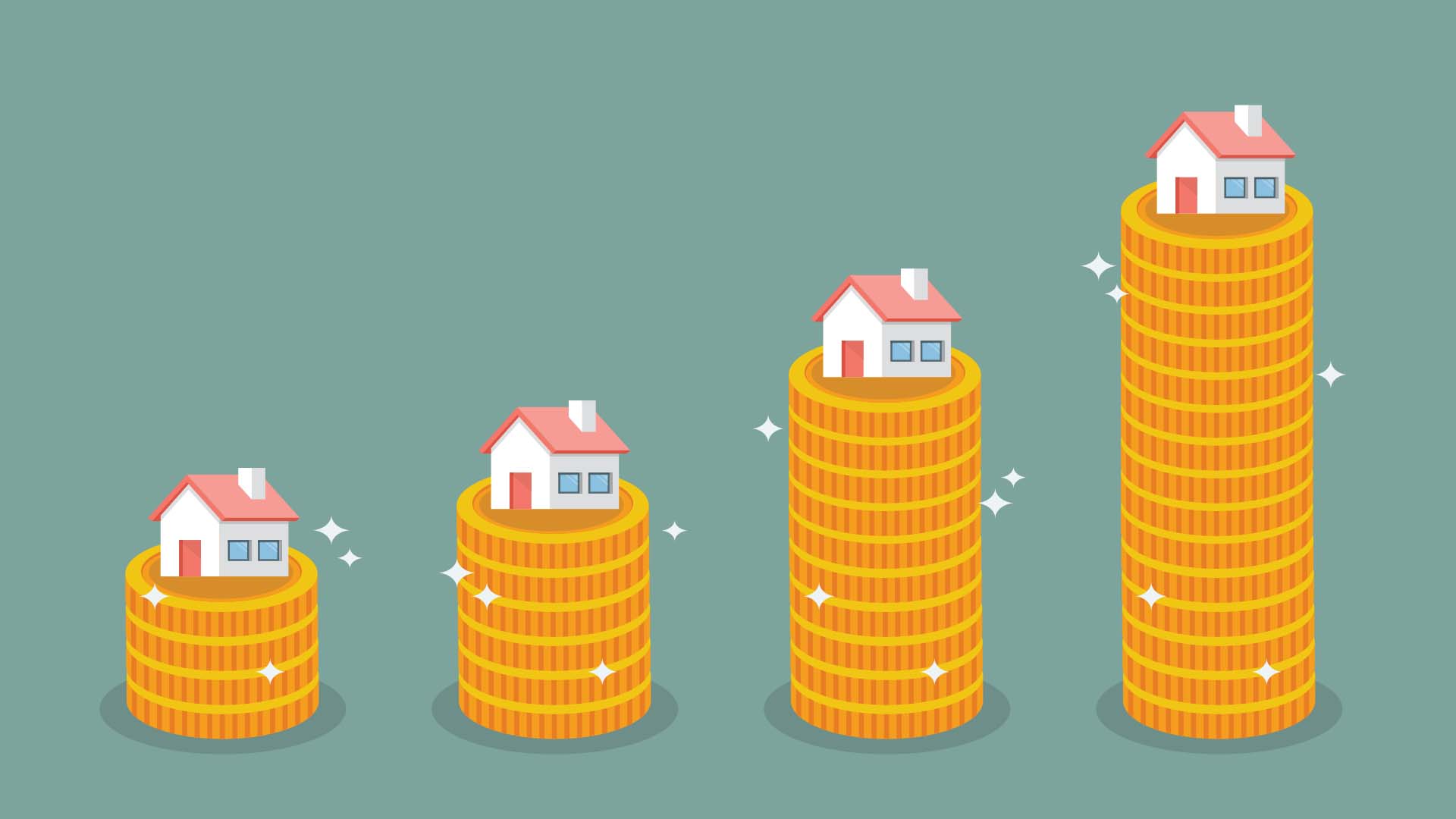 The prices of homes under the ambitious Mukhyamantri Jan Awas Yojana are expected to be increased by the state government.
According to the sources in the empowered committee meeting to be held on Monday, a proposal to increase the cost of a low-income group (LIG) and economic weaker section (EWS) houses will be proposed. Urban development and housing (UDH) minister Srichand Kriplani will chair the meeting. The LIG and EWS houses, presently are being constructed on government lands by private builders. These homes are sold at a fixed rate of Rs 1,250 per sq feet; out of which 1000 rupees per sq ft is given by Urban Improvement Trust (UIT), development authorities and local bodies to the builders.
According to provision 4(A) and 4(B), the developers are supposed to build EWS and LIG houses on government land. Seventy-five percent of such government land can be used in building EWS and LIG houses, while the remaining 25% can be sold by the developers. However, since the rates provided by the government are less the developers are not showing interest to construct houses under these categories. Sources said, "In Jaipur, not a single developer has shown interest in constructing houses under this model. The JDA has invited expression of interest (EOI) several times."
The UDH is leaving no stone unturned to attract the builders in order to achieve the target of constructing 10 lakh houses by 2019. The sources mentioned, "As per the new proposal, the department has proposed to provide Rs 1,600 per sq feet rate to the developers. The land rates have increased subsequently over the period of time; this is why increasing rates has become a need of the hour."
Sources further added, "The developers are constructing G+3 buildings at present. However, it is not cost-effective. It has been proposed to construct G+2 buildings for LIG and EWS category."
Also Read: The Impact Of Regulations On The Real Estate Market