Colliers International forecasts strong growth in Asia Pacific property markets, India among the key markets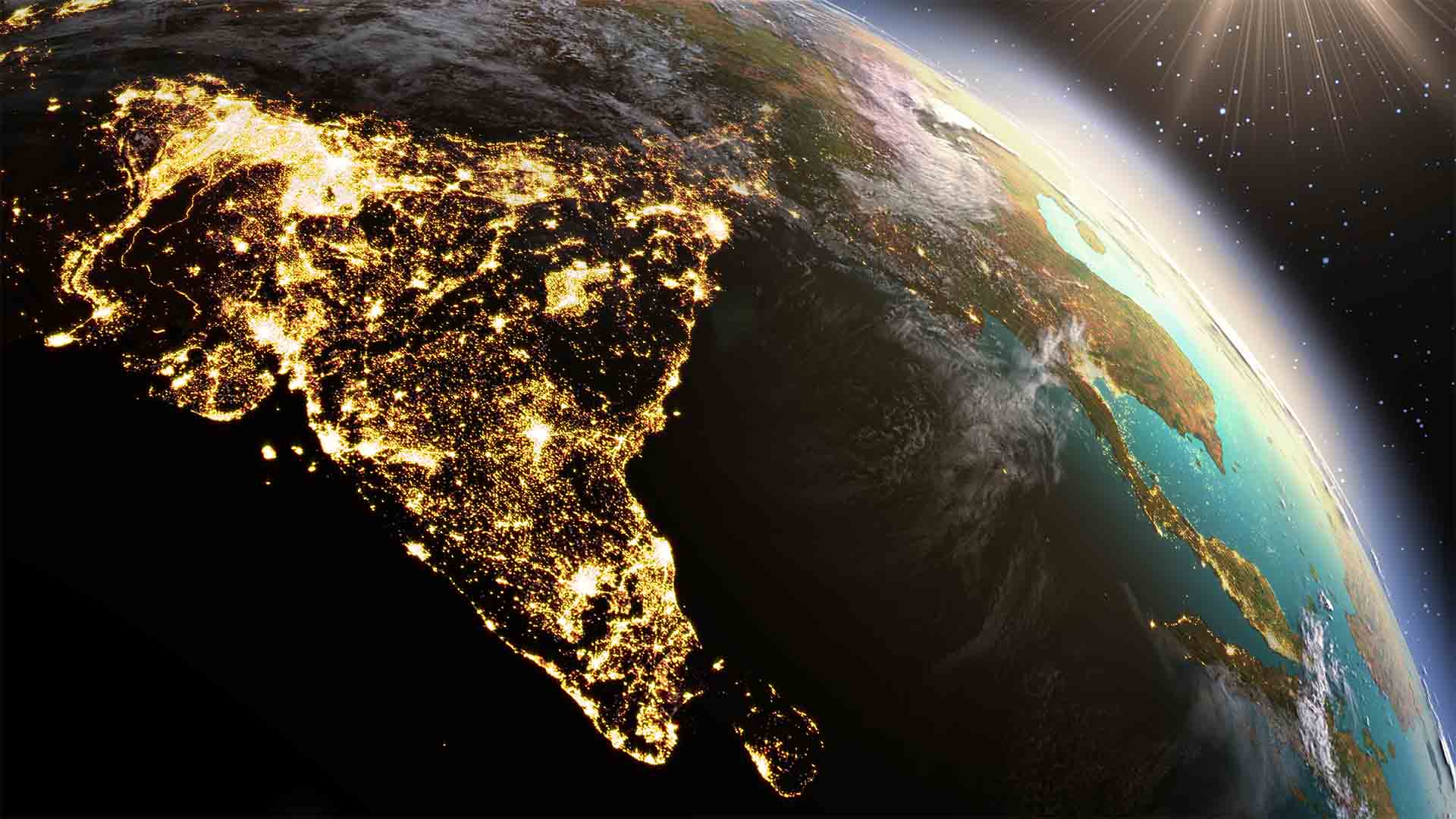 Noida: Since the global financial crisis, aggregate outflows of capital from Asia to property markets in the rest of the world have risen sharply to reach $58.9 billion in 2016, while inflows have stagnated at under 30% of this level.
Noida: Since the global financial crisis, aggregate outflows of capital from Asia to property markets in the rest of the world have risen sharply to reach $58.9 billion in 2016, while inflows have stagnated at under 30% of this level. This heavy investment outside Asia has been led by mainland Chinese groups, which represented 43% of Asia-to-global flows last year, and has been focused on the US.
Despite firm near-term US economic prospects, "we expect slower RMB depreciation and political pressures to cause Chinese investors to shift towards Asian markets from 2017. The economic environment in Asia Pacific looks mostly healthy as we move into 2017. India is achieving real GDP growth of 7% y-o-y, and a firm investment demand," Colliers International said on Wednesday.
Colliers International believes that it may be fantasy to expect Asian property capital flows to reverse in 2017: outflows should slow, but inflows may only rise slowly. Asian property investors may see particular investment opportunities in China, Hong Kong, Singapore and India over the medium term.
"The strong economy with above 7% growth in the coming year, controlled inflation close to 4% on a sustained basis, and proactive policy initiatives by the Government are likely to improve India's attractiveness to investors. With a number of Chinese investors scouting for opportunities in the Indian market, the capital flow in real estate is likely to increase in the coming years," said Surabhi Arora, Senior Associate Director, Research at Colliers International India.
The following key opportunities exist in the Indian realty market:
Office market: Demand for office space should remain strong for the next few years in the technology-driven markets like Hyderabad, Bengaluru, Pune and Chennai. These are markets where investors should look for investing in quality buildings; however, as most of the inventory is strata-sold and there is a limited availability of Grade A commercial assets, investors may look to invest at the land stage and build the Grade A assets along with the developer.
Industrial Property market: The industrial property only accounts for 9% of total property transaction volumes in Asia and there is ample scope for this proportion to increase. While the economic growth in Hong Kong has been accelerating, the growth in the Singapore economy had picked up pace in late 2016. Overall, Colliers International is cautiously positive about prospects for industrial property in Asia in 2017. However, the threat of high tariffs on Asian imports by the incoming US administration carries risks.
"Over the medium term, the flagship programme of the Modi government to boost India's image as a global manufacturing hub, combined with the opening-up or relaxation of barriers to foreign direct investment in several sectors, should create new opportunities in industrial property. Recently, the government has identified five main industrial corridors that are designed to be the epicentre of its industrialisation strategy," says Colliers International, adding that the government is planning to create 100 "smart cities" along these corridors to support industrial development.
Residential Market: In India, in the near term, market confidence has been adversely impacted by demonetisation. However, mid-segment projects with realistic pricing are enjoying fair success in both the primary and the secondary markets. The Indian government granted infrastructure status to affordable housing in the Union Budget 2016-17. Consequently, this property market segment is eligible for various tax incentives and cheap funding. To give a demand side push, the government has also provided interest rate subsidies to the buyers. Investors may look to enter in this segment to reap an early mover advantage. The investors can also look for bulk buying in under-construction residential projects in cities such as Mumbai and Delhi- NCR. These cities have high-unsold inventory in under-construction projects, so investors can receive attractive discounts. Looking ahead, new regulations and probable further cuts in interest rates should allow sentiment to pick up steadily over 2017.
SOURCE:FINANCIAL EXPRESS
London Fire Survivors To Get Accommodations In A Luxurious Complex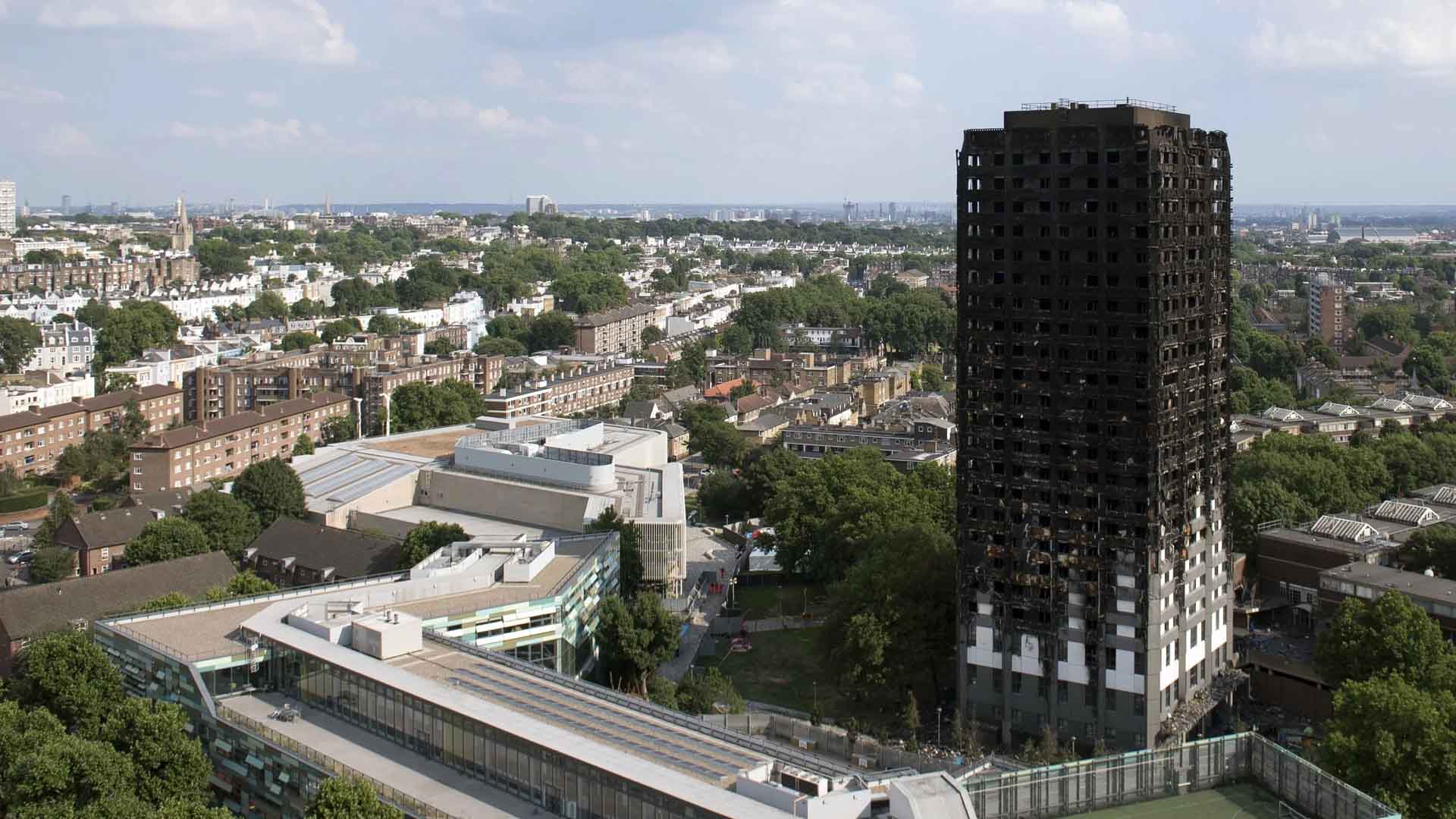 The government in London announced on Wednesday that the survivors of Grenfell Tower fire shall be rehoused in a luxury complex in the heart of Kensington. The blaze took lives of 79 people and left many more homeless after the fire engulfed the 24 storey at North Kensington a week ago.
68 homes of 1, 2 and 3 BHK have already been acquired at the Kensington Row houses. The Guardian reported that the apartments are 'newly built social housing' and the price range of a private home starts from 1.5 million pounds.
Surviving families will be able to take up permanent occupation in the apartments by July and August. The Kensington Row is located about 2.4 kms south of Grenfell.
The report mentioned the new homes will come equipped with swimming pool, sauna and spa, private cinema and 24-hour concierge service. The government will provide fully furnished homes with a high-specification. However it is unclear if residents will be able to use the facilities which are usually not offered to residents of affordable housing.
A statement was issued by the Department for Communities and Local Government saying they have provided "additional funding to fit out the flats to ensure they are ready for people to move in to sooner. It was expected that these new properties would be offered as one of the options to permanently rehouse residents from Grenfell Tower".
"Grenfell residents have been through some of the most harrowing and traumatic experiences imaginable. Our priority is to get everyone who has lost their home permanently rehoused locally as soon as possible, so that they can begin to rebuild their lives" said Sajid Javid, Communities Secretary.
Also Read: Colliers International forecasts strong growth in Asia Pacific property markets, India among the key markets
U.S. Housing Recovery Intact Despite Drop In New Home Sales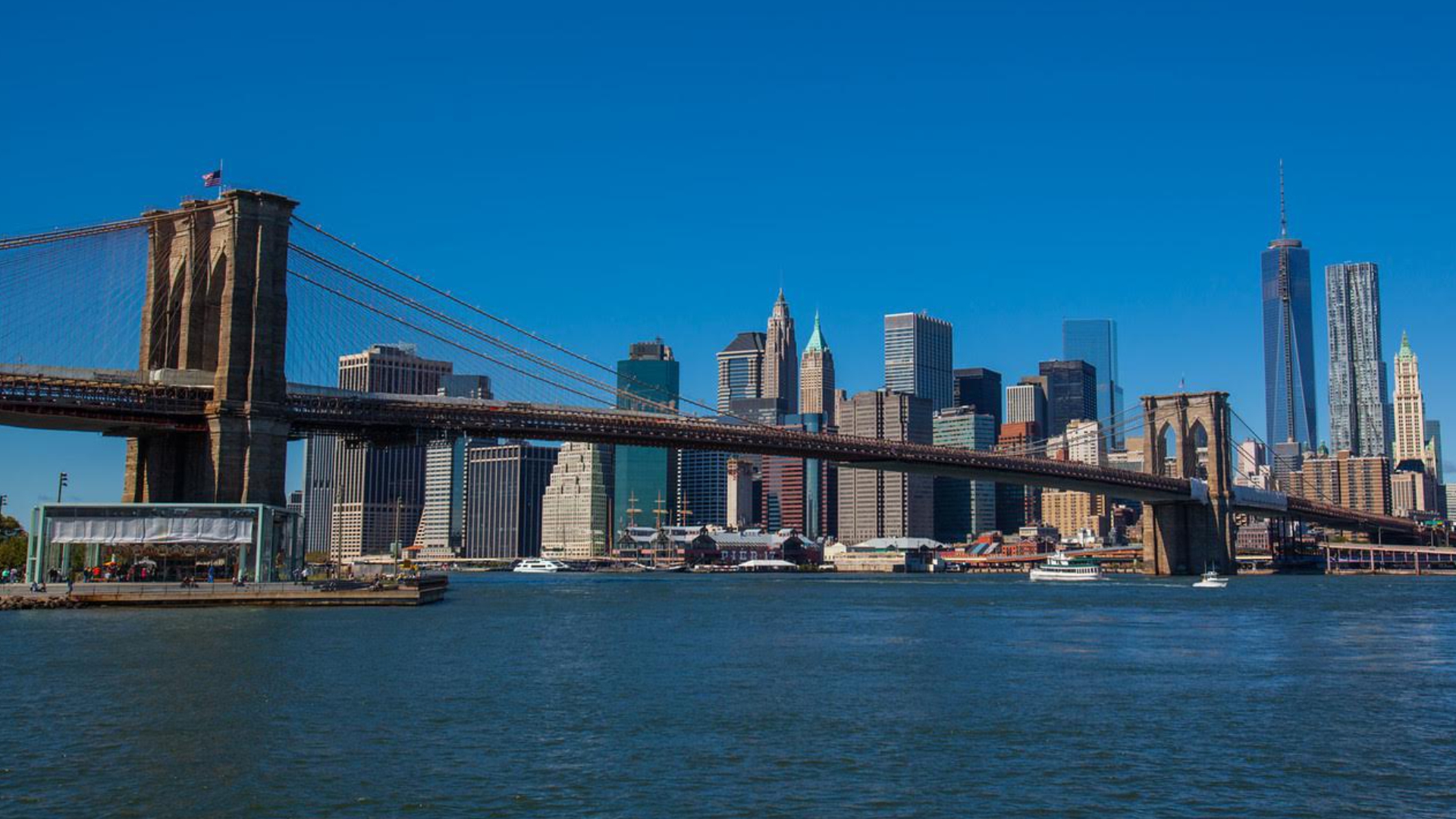 The Commerce Department said on Tuesday new home sales declined 11.4 % to a seasonally adjusted annual rate of 569,00 units last month
WASHINGTON: New U.S. single-family home sales tumbled from near a 9-1/2-year high in April, but the housing recovery likely remains intact amid a tightening labor market.
The Commerce Department said on Tuesday new home sales declined 11.4 % to a seasonally adjusted annual rate of 569,00 units last month, with sales in the West region plunging to their lowest level in nearly 1-1/2 years.
March's new home sales pace was revised up to 642,000 units, which was the highest level since October 2007.
New home sales, which are derived from building permits and account for 9.8 percent of overall home sales, are volatile on a month-to-month basis. Economists believe that unseasonably mild weather pulled forward sales into the first quarter.
"Demand for housing remains strong and the usual list of support factors hasn't changed, with the key items being job growth and wage gains," said Jennifer Lee, a senior economist at BMO Capital Markets in Toronto.
Economists had forecast sales decreasing 1.5 percent to a pace of 610,000 units last month from the previously reported rate of 621,000 units. Sales increased 0.5 percent on an annual basis last month. Sales for the first three months of 2017 were revised sharply higher.
Shrinking labor market slack, marked by a 4.4 percent unemployment rate, is improving employment opportunities for young Americans, underpinning demand for housing.
The housing market also continues to be supported by historically low mortgage rates, with the 30-year fixed mortgage rate hovering just above 4.0 percent. Luxury homebuilder Toll Brothers Inc on Tuesday reported a 40 percent rise in quarterly profit, boosted by an increase in home sales.
A survey last week showed homebuilder sentiment rising in May, with builders upbeat about sales over the next six months as well as current sales conditions.
But rising costs for building materials and shortages of lots and labor have left builders struggling to meet demand, keeping house prices elevated. A report last week showed homebuilding fell for a second straight month in April, hitting its lowest level in five months.
The dollar was trading firmer against a basket of currencies on Tuesday, while prices of U.S. Treasuries fell.
U.S. stocks were modestly higher. The PHLX housing index was little changed, with shares in the nation's largest homebuilder, D.R. Horton, falling 0.85 percent and Toll Brothers gaining 0.84 percent.
BUILDERS CONSTRAINED
The number of new homes completed last month was unchanged, while houses under construction increased 0.6 percent.
"Builders are running up against shortages of developed lots and having increasing difficulty finding skilled construction workers," said Mark Vitner, a senior economist at Wells Fargo Securities in Charlotte, North Carolina.
Sales fell in all four regions, plunging 26.3 percent in the West to their lowest level since October 2015. As a result of the drop in the West, which is considered an expensive market, the median new home price fell 3.8 percent to $309,200 in April from a year ago.
The inventory of new homes on the market increased 1.5 percent to 268,000 units last month, the highest level since July 2009 but still less than half of what it was at its peak during the housing boom in 2006.
At April's sales pace it would take 5.7 months to clear the supply of houses on the market, up from 4.9 months in March. (Editing by Paul Simao)
Source: ET Realty
NRI Investment in Real Estate: Flexible Policies are the Need of the Hour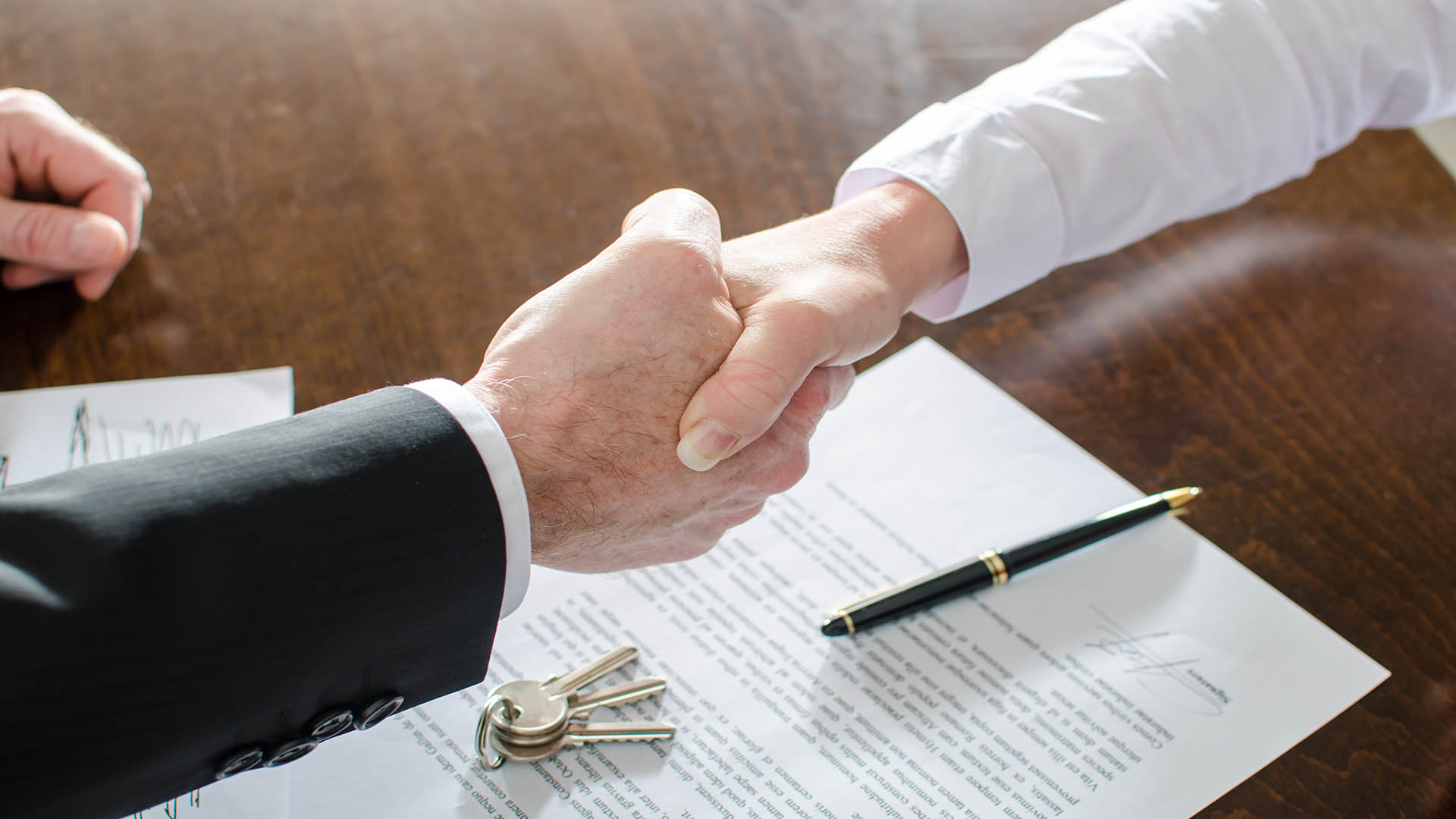 While the Indian diaspora remains the largest category of investors across the globe, and are thus, wooed by developers in countries like the UAE, UK, etc., restrictive policies have curbed NRI inflows into India. Experts reiterate the need for flexibility in policies governing investments and buying real estate in India
The Indian government unabashedly woos the Indian diaspora to invest in various sectors in India and is considering easing norms further. Yet, the government makes Non-Resident Indians (NRIs) jump through hoops when it comes to investment in real estate. Finally, there is some hope. RR Singh, director general, National Real Estate Development Council (NAREDCO), says the industry body has presented a set of recommendations to the government, requesting it to ease regulations in the real estate market. While, at present, NRIs can invest only in real estate, Naredco is pushing for them to be allowed into land developments and large-scale commercial properties as well.
Such a relaxation would help generate liquidity in the real estate market, which is witnessing a slump and delayed delivery on account of subdued consumer sentiment, high debt and slow growth. There is already a high level of inventory piled up, Singh points out.
Indians investing abroad
The figures from the Dubai Land Department (DLD) show that Indians top the list of non-GCC (Gulf Cooperation Council) investors in Dubai real estate. Outside the Arab world, Indian nationals contributed the lion's share of investments – AED7 billion ($1.9 billion) from 3,656 transactions, according to the DLD. This makes them the biggest investors in Dubai real estate during the first half of 2016.
In the US realty market, Indians are the third-largest international investor community, at US$8 bn, after Canadians and Chinese, according to brokerage firm Sotheby's International Realty. Other corridors such as the UK, Vietnam, Singapore and Australia, which have relaxed investments from foreigners, have also seen a rise in Indian investors buying properties.
What are some of the restrictions?
S.No.
Restrictions applicable to foreign nationals
1
Section 6(5) of the Foreign Exchange Management Act, 1999 (FEMA) permits persons resident outside India to hold, own, transfer or invest in… any immovable property situated in India, if such… property was acquired, held or owned by such person when he was resident in India or inherited from a person who was resident in India.
2
A person who is resident outside India (or his successor) has been permitted to repatriate the proceeds of sale of immovable property in India only where the following conditions have been satisfied:

(a) The sale is of an immovable property which was either owned by him when he was a resident of India or he has inherited it from a resident of India; and

(b) Prior permission of Reserve Bank of India (RBI) has been obtained.

3
The applicable regulations under FEMA restricts foreign nationals from acquiring any immovable property in India and specific permission is required from RBI for the same, except in the following cases:

(a) Where the foreign nationals have inherited property from a person who was resident in India.

(b) Where the foreign nationals have leased an immovable property for a period not exceeding five years; or

(c) When a foreign national (except a citizen of Pakistan, Bangladesh, Sri Lanka, Afghanistan, China, Iran, Nepal, Bhutan, Macau or Hong Kong) becomes a resident in India as per Section 2(v) of FEMA. Such a foreign national is also required to satisfy the conditions regarding period of stay, and the type of visa granted should clearly indicate the intention to stay in India for an uncertain period to determine his residential status.

4
Foreign nationals require specific approval of RBI for transferring any immovable property in India and are allowed to transfer only when the immovable property is either:

(a) Acquired by way of inheritance and with specific approval from RBI; or

(b) Was purchased with specific approval from RBI

5
Citizens of Pakistan, Bangladesh, Sri Lanka, Afghanistan, China, Iran, Nepal, Bhutan, Macau or Hong Kong ('Restricted Countries') are not allowed to acquire or transfer immovable property in India without prior permission of the RBI, except when they lease an immovable property for a period not exceeding five years.
Indian developers have started realising the investment potential of NRIs and are actively showcasing their property portfolios at exhibitions abroad and simultaneously demanding a relaxation in policies. Experts believe that certain flexibility in relation to acquisition and transfer of immovable property by NRIs is required.
Provide renewable leases: It has been recommended that foreign investments through acquisition of immovable property should generally be allowed and should only be subject to land title agreement and renewable ownership leases.
Acquisition of land development/plotted development: A number of developers have come up with villa properties. "Regulations should provide approval for plotted developments and properties such as bungalows, semi-detached and terrace houses," says a Delhi-based developer and member of the Confederation of Real Estate Developers' Association of India (CREDAI), requesting anonymity.
Measure to check price speculation: He suggests that to check price speculation, there should be a check on stamp duty payment. The differential treatment to 'citizens of restricted countries' from the perspective of acquisition of immovable property should be relaxed to the maximum extent possible. If required, these can be periodically re-evaluated and amendments made.
The restrictions noted above have adversely impacted foreign investments in India while countries like the UAE, Singapore and Mauritius have increased their inflow of investment by liberalising the restrictions applicable to immovable properties. A relaxation in policies will not only stop speculation in the Indian property market but also infuse much-needed liquidity in the market.
Current market conditions for NRIs
NRIs prefer other countries over India to invest in real estate.
Developers ask Indian government to ease restrictions on NRI investment in India.
Industry body submits recommendations to central government.
Permission to allow NRI investment in land developments and commercial properties sought.
Source: Housing.com