Private Equity Biggest Contributor to Indian Real Estate Sector, says Knight Frank India Report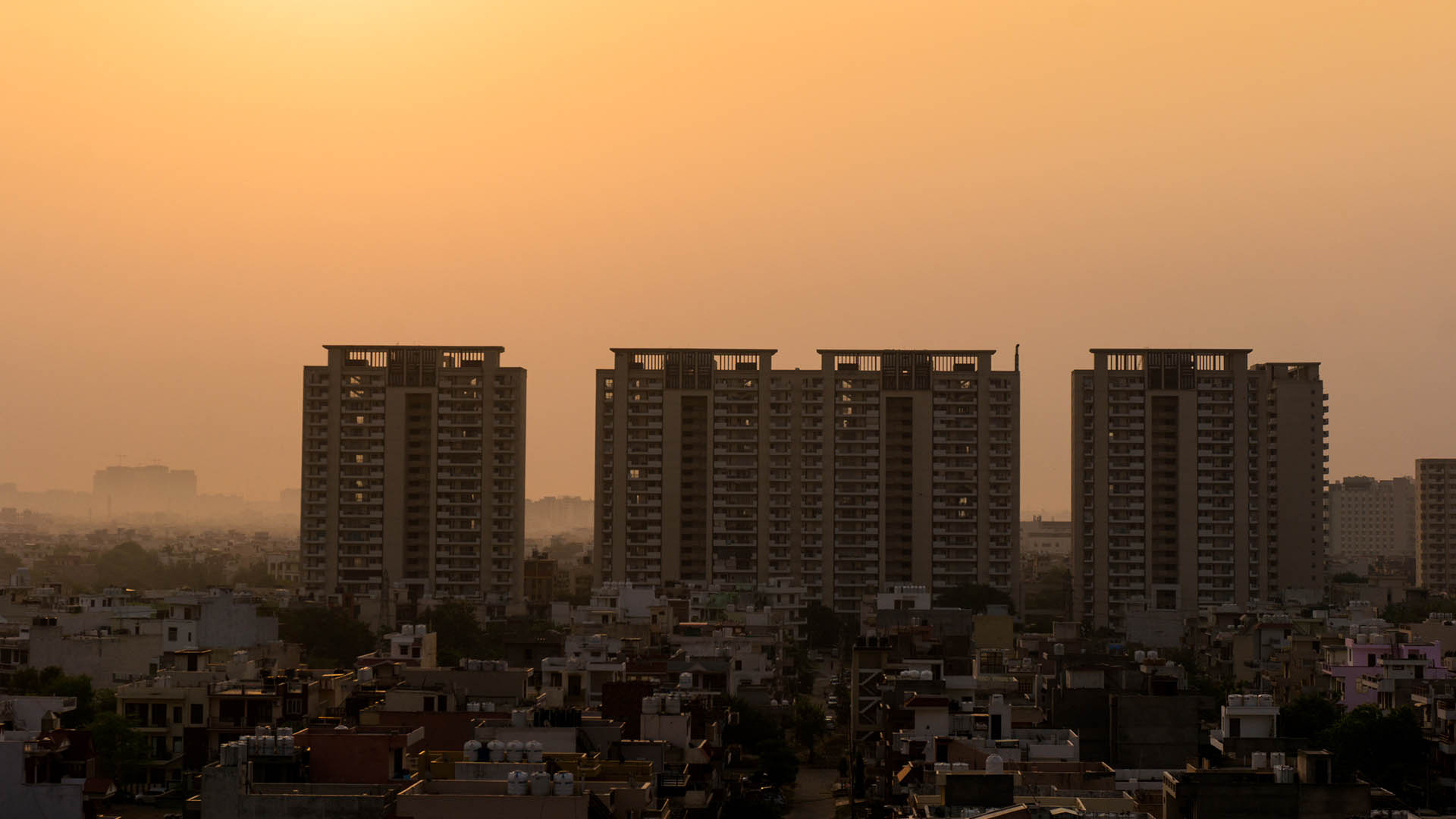 The Knight Frank India report further mentioned that the total funding in the Indian real estate sector increased by 40% from USD 3.8 bn in 2011 to USD 5.4 bn in 2016.
Mumbai, April 5: Knight Frank India, the leading independent global property consultancy on Tuesday came out a with a report that focuses on private equity (PE) fund flow across real estate asset classes between 2010 and 2016. The company launched the first edition of its Capital Markets Report Titled 'Analysis of Institutional Funding in Real Estate' in which it stated that the Bank credit has shrunk drastically in the last few years from 57% in 2010 to less than 24% in 2016.
The report further mentioned that the total funding in the Indian real estate sector increased by 40% from USD 3.8 bn in 2011 to USD 5.4 bn in 2016. This takes into account the fund flow on account of private equity, NBFC, bank credit and IPO. The report further said that the rising Non-Performing Assets (NPAs), higher risk provisioning and mounting losses in the real estate industry have led to the reduction in credit offered by banks. Around three-fourth of the real estate sector's funding requirement is met by PE players in the past couple of years; as against one fourth in 2010.
The Knight Frank LLP, headquartered in London, Knight Frank has more than 14,820 people operating from over 413 offices across 60 countries. In India, more than 1,000 experts offer a comprehensive range of real estate services across advisory, valuation and consulting, transactions (residential, commercial, retail, hospitality, land & capitals), facilities management and project management.
The year 2015 witnessed the highest amount of PE fund flow in real estate since 2010 with more than USD 3.6 bn investments across 100+ deals while  2016 observed a 13% drop in PE fund flow with less than 60 deals in the previous year. However, the year 2016 has also recorded the highest amount of the average deal size amounting to USD 56 mn.
NCR, which used to lead in 2013, has dropped sharply from 39% to just 9% in a span of three years. Poor sales volumes, a huge amount of unsold inventory and stagnant prices in the residential segment of NCR have shifted PE investor's interest away from this market. IT Parks attract the largest deals within the real estate sector in India. With the average deal size amounting to USD 106 million.
Commenting on the report, Rajeev Bairathi, Executive Director & Head – Capital Markets, Knight Frank India said, "As the real estate market in India matures, driven by both regulatory and market forces, we expect PE capital to play an even greater role. Creation of public markets for commercial assets in the form of REITs and sale of distressed assets by banks to reduce NPAs is some of the drivers that would attract a lot of foreign capital into the Indian real estate market."
Meanwhile, Dr. Samantak Das, Chief Economist & National Director – Research, Knight Frank India added, "The current environment for real estate is both challenging and opportunistic at the same time. Bank credit, which used to account for anywhere between 50% and 57% of the sector's institutional funding requirement till 2014 has witnessed a sharp reduction in the last two years in the range of 24%-26%. Rising non-performing assets (NPAs), higher risk provisioning and mounting losses in the real estate industry have led to significant reduction in credit offered by banks. PE players have replaced banks and are currently the biggest source of institutional finance for the real estate industry. Currently, PE funding is not just restricted to equity but has largely moved towards a quasi-equity type of structure."
The Knight Frank India reported that shortages in quality retail space and increasing rental values have attracted PE players towards the retail segment in the last two years. Blackstone's purchase of L&T Realty's Seawood Mall and GIC's investment in Sheth Developer's Viviana Mall, are some of the large deals during the year. Mumbai has regained its number one position in terms of attracting PE funds among all cities of India. Bengaluru continues to hold steady in terms of attracting PE investments, although its share has dipped marginally since 2013
Some of the major deals during the year in the IT park space include the USD 221 mn fundraising by Manyata Promoters (part of the Embassy Group) from Edelweiss Financial Services and IIFL Holdings, and M3M's 3.5 mn sq ft Gurgaon IT park's stake sale to TRIL and Standard Chartered Private Equity.
Source: India.com
Magicbricks Ads Singing And Dancing To Housing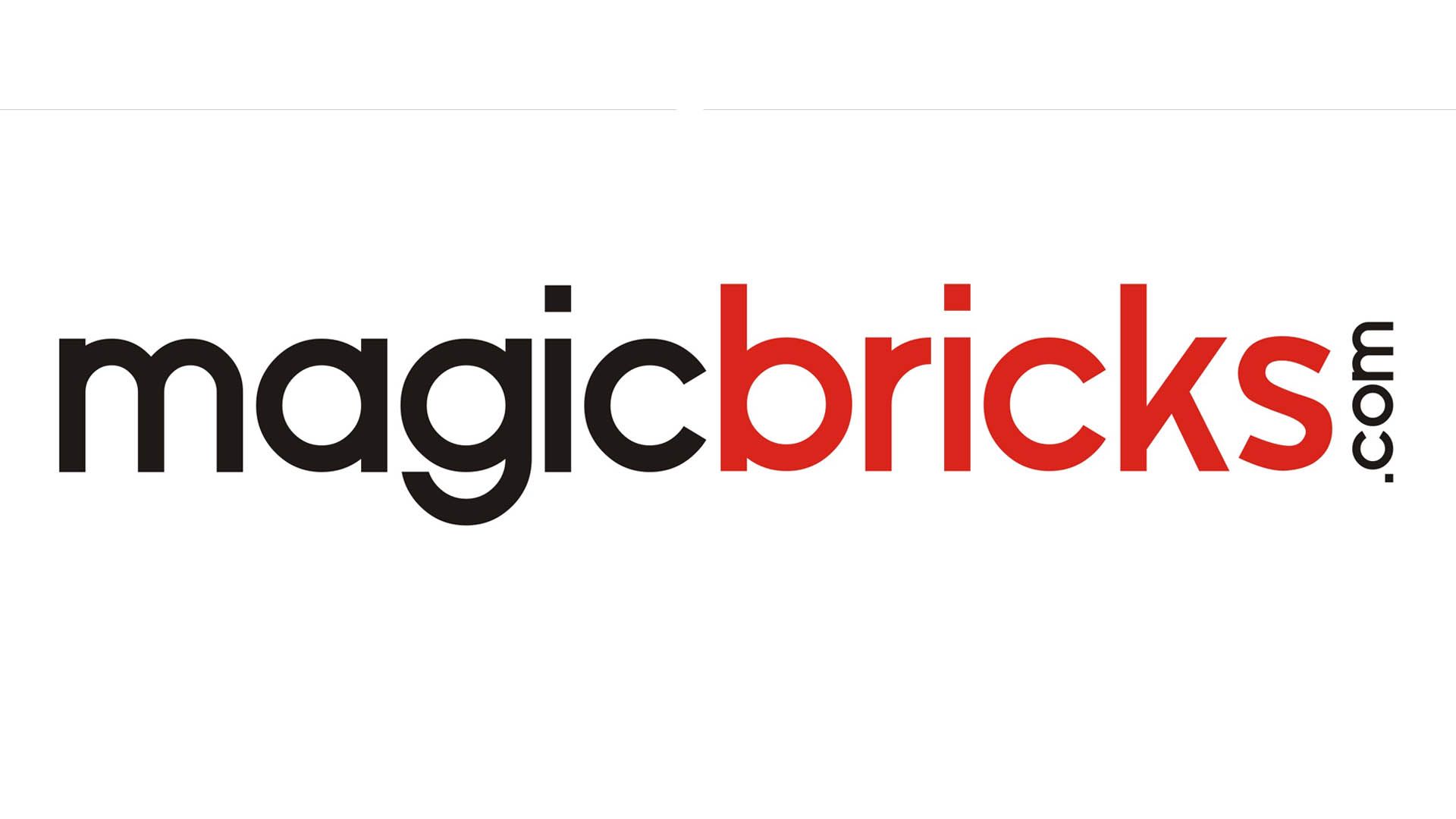 Magicbricks, the online real estate portal, launched India's first musical real estate commercial. The platform offers over 14 lakh listed properties. With the dancing and the song 'Property Ka Supermarket' they hope to offer a shot of positivity.
The ad is about a young couple who are looking for their perfect home while sitting on their couch. Once the app fires up the couple is transported to a supermarket, where shelves are stocked with all sorts of homes. The song in the background goes like "One, two, three, four, saare BHK. Bungalow, villa, flats hatke. Ready-to-move-in any time, Possession mein ya hai time. Oonchi price, neechi price, sasta-sundar-sabse right." It has also got a catchy tune for anyone to voluntarily start humming it.
The idea behind the ad was to communicate all that Magicbricks, a Times Group company, has to offer at every stage of the buyer's expedition. Right from their range of properties to home-search related services like experts backing and buyer reviews.
Prasun Kumar, Magicbricks marketing head, points out, "There was genuine consumer interest that came back in the industry, believing that there's a clean-up act happening and as a buyer, you'll probably get better value for money now. However, due of multiple policy interventions, interest was not converting to deals."
This obviously left the builders in anguish. According to the experts, consumers were desperately seeking reassurance. He added, "With this backdrop, we realized this festive season would be a window of opportunity to go to consumers with a different narrative. We realized the external factors are not conducive to a very emotional, melodramatic approach. We needed a mood refresher." Thus the answer was Bollywood song and dance. Thus, stressing on the point of quality, trust, choice and best deals.
Another myth that it bursts is that buying a home is a man's job. Kumar said, "The image is that real estate is a masculine category. This is also part of the challenge because all of a sudden 50% of your TG is out of your purview." However, the fact remains that it is a joint decision of both man and woman."
Nevertheless, not everyone seems convinced with the 'property ka supermarket' idea. Karthik Srinivasan, national lead, Social@Ogilvy points out that supermarket is generally where you get a lot of cheap things. Moreover, he isn't very happy with the execution, as according to him it doesn't do justice to the idea well enough. He adds, "I read the material that was released with the ad (Every agency does this.) It went 'property ka supermarket', first musical real estate ad, etc. It's a tall claim. There is an interesting germ of an idea that is the property market is gloomy because of RERA and everything, and they wanted to make it light, musical, positive and buoyant. But the execution wasn't as interesting as the idea itself."
He concluded by saying, "What remains to be seen is if the houses do the real estate equivalent of flying off the shelves."
Also Read: INIT Mumbai Wins The Prestigious Realty Plus Excellence Awards 2017
Tanvi Group Fail To Deliver Homes And Declare Bankruptcy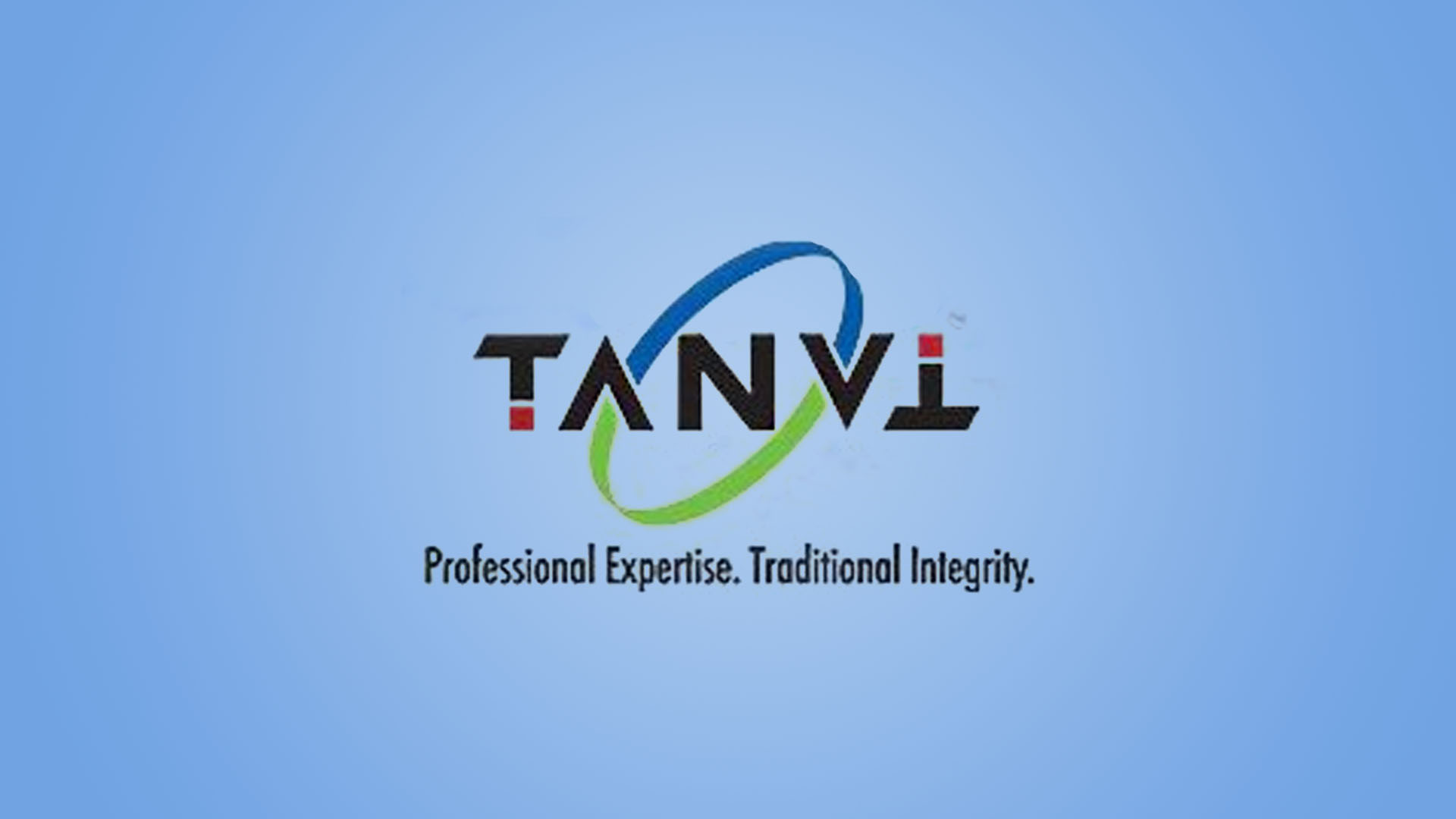 Another case of delay in project completion and possession has surfaced, once again escalating investment fears for home buyers. Tanvi Group is under scrutiny at present. The group has declared bankruptcy.
They have taken 1000 crore as 50 percent advance for almost 500 flats in their Dahisar project. They have now filed for insolvency and all their project construction have stopped leaving the buyers in a lurch.
Almost 200 families have invested in their Kashimira project – Tanvi Eminence. The project started in 2010 with possession committed in 2013 however even after 7 years the construction remains incomplete and no sign of possession. More than 100 home buyers gathered at Kashimira in Mumbai to protest against the delay in completion of their housing project.
Tanvi Group is also accused of building 20 floors at Tanvi Eminence while they only have the permission to build 11 floors. Buyers have also registered a complaint at the Kashimira police station. According to sources, there are four partners namely Vijay Kumar Hegde, Sangeeta Hegde, Bhupat Lukhi, Dayabhai Sutaria in this project but due to their internal disputes, the projects have been left hanging.
A disgruntled buyer said, "Last seven years we all have been waiting for our houses. We have invested our hard earned money here. All we ever get is new promises and new dates of delivery. Due to builder's internal conflict, they are playing with our emotions and money and this has been happening for the past 7 years. We even tried to cooperate with them but now all we want is our houses."
One of the partners at Tanvi Eminence, Dayabhai Sutaria said, "I have filed lawsuits against my two partners Bhupat Lukhi and Vijay Kumar, for not cooperating with me and taking this project forward. My sentiments are there for the home buyers who have invested their money."
While Vijay Kumar, Partner at Tanvi Eminence said, "Mr. Dayabhai is holding payment of more than 20 crores and Bhupat approximately 7 crore which is sufficient to buy the TDR and start construction. They are misleading all the buyers."
There is no doubt that MahaRERA Act is tightening the noose around the developer community. However, according to legal experts, some of them may have found liquidation proceedings or the bankruptcy law as an avenue to escape the ambit of the state regulator.
Experts have predicted incidences of insolvency to go up going forward as builders may be able to transfer the losses to property owners.
As for the home buyers, it is in their best interest to check if the project they want to invest in is RERA compliant and all permissions are in place. Instead of delaying your decision to buy a property, it is better to make informed decisions to stay above any traps.
Also Read: 50% Growth For Nashik Realty Sector Since Ganeshotsav
Insomniacs Bags The Digital Marketing Campaign Of The Year At The Realty Plus Excellence Awards 2017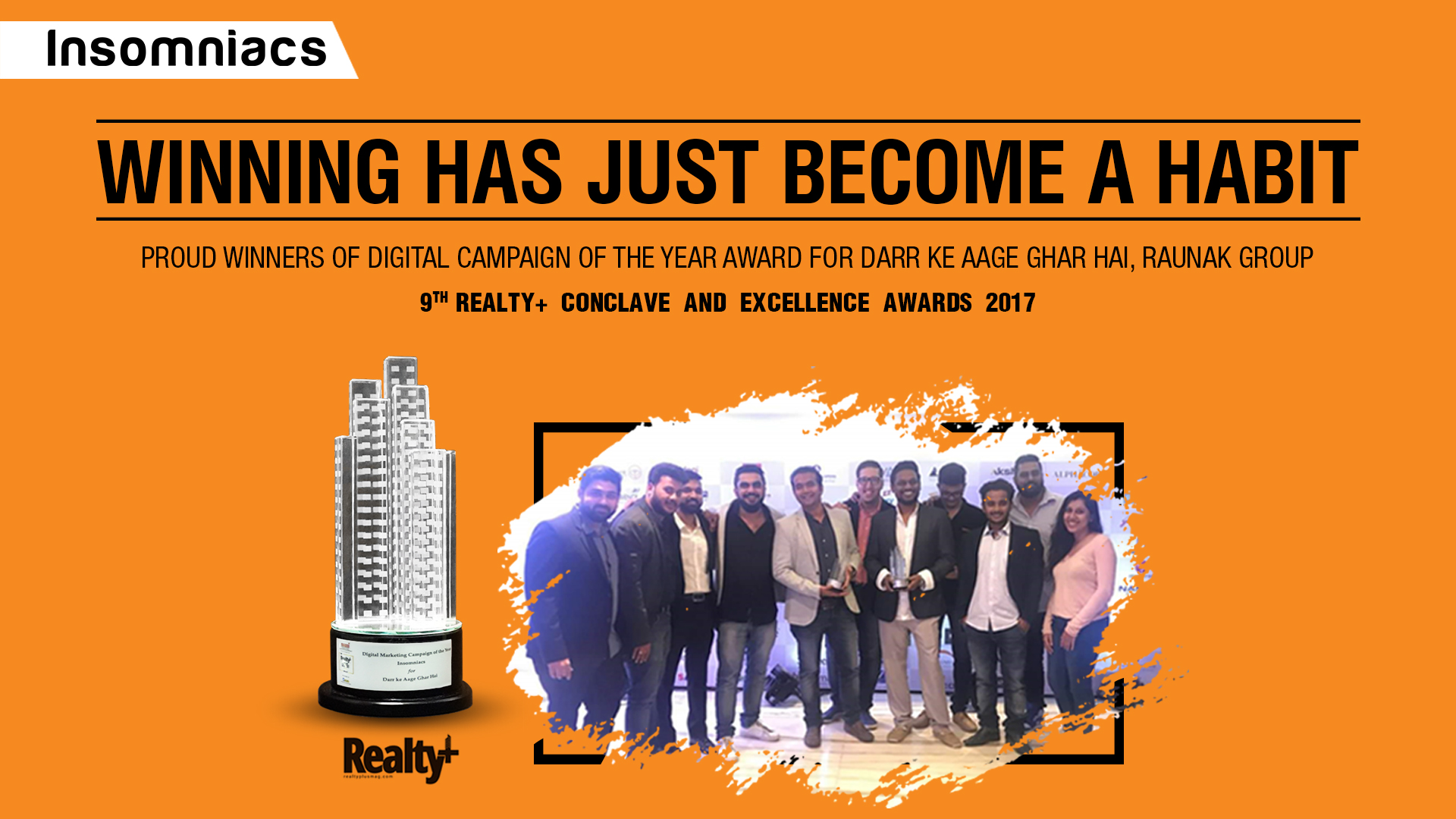 It is a big moment for the Mumbai-based digital media agency Insomniacs. They won the prestigious Realty Plus Excellence Award for the Raunak Group's 'Darr Ke Agae Ghar Hai' campaign.
Raunak Group, an established realty brand in Mumbai, was going through the aftermath of the demonetization. They recognized the problem as clarity – consumers had no clarity and nor did they have a trusted source that they could turn to. The developers were sitting with folded hands waiting for buyers to knock their doors while the unsold inventory had become a huge cause of worry.
This is when team Insomniacs believed was the opportune moment to send out a strong message. Pranav Patadia, director, said "When an opportunity knocks at your door, you need to recognize it and make the most of it. We were given a challenge and we wanted to tackle it in a unique way; in the process offering a solution which has never been attempted before. The result of that effort is in front of us."
The idea was to emerge out of the rumours and make people believe in the offers instead of just rotating advertisements in the market. When the market hit rock bottom, getting people to visit the project sites was a herculean task in itself. Thus the "Darr Ke Aage Ghar Hai" campaign was created.
The campaign was supposed to bring to light the many fears that home-buyers face today. "Darr Ke Aage Ghar Hai" engaged the masses on social media and dispel these fears, systematically and ultimately. One of the major fear-inducing problems the customers faced during demonetization was the prolonged delay in possession. Raunak Group with the team's assistance aimed to successfully resolving this and many other issues.
Shyamal Mody, Marketing Director Raunak Group stated, "I congratulate the team for the award and the campaign that they introduced. It is a pleasure to work with such a dedicated team. Raunak Group sold inventory worth 50 crore for 1.23% marketing cost. The best part was that people could actually find solutions to their property problems and most of them ended by up a house for themselves."
There was a lengthy ground research involved along with an impactful campaign on social media channels and on-ground activities. Even a micro site was created 'A2Z of Darr' which highlighted various home buying fears of a customer, providing detailed solutions for each and every problem.
The team managed a highly successful campaign with highest ever sales recorded by any real estate group. Govind Rai, Director, Insomniacs added, "The idea was to create a campaign for a larger impact. We were fully aware how the campaign could be advantageous on other media platforms. The fact that other ad agencies carried out our campaign talks lengths about its success.
It was indeed a well-deserved win. We congratulate the team at Insomniacs.
Also Read: Realty NXT Does a Survey On Why People Feel Scared to Buy Homes