Surcharge and RR hike in Mumbai will burden buyers and sellers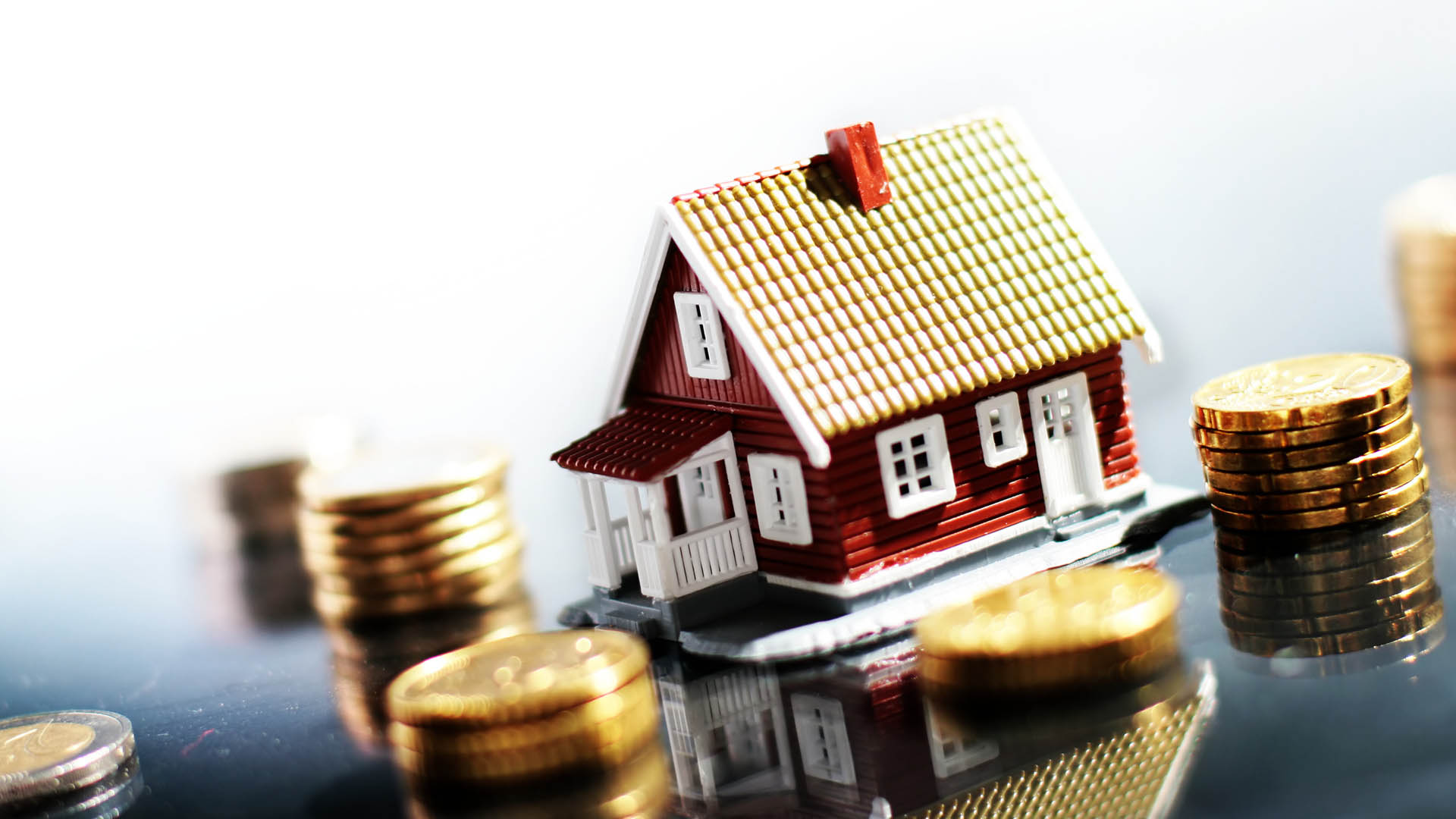 The Brihanmumbai Municipal Corporation has proposed a surcharge of one per cent on the sale and purchase of properties, as well as an increase in the ready reckoner rates by 3.95 per cent. We examine the impact that this is likely to have on home buyers' budgets
Recently the Brihanmumbai Municipal Corporation (BMC) in its budget, had proposed a surcharge of one percent on the sale and purchase of properties, to fund its infrastructure projects. In yet another move, the Maharashtra government also proposed to increase the ready reckoner (RR) rates. These moves could come as a nightmare for home buyers and sellers.
"This surcharge on home buyers, at a time when the state government is also hiking the ready reckoner rates by 3.95%, thereby, increasing stamp duty, has been met with some resistance from the industry. In a tepid sales environment, these additional charges could hinder buyer sentiment that has, over the course of February and March 2017, gradually improved across different ticket sizes," says Shubika Bilkha, business head at the Real Estate Management Institute (REMI).
In a city like Mumbai, with high property prices, buyers are already spending about 40-45 percent of their monthly family income on the expenses for buying a house, such as EMIs. With a hike in rates, developers will be left with unsold inventory, due to negative consumer sentiments, say experts. Consequently, the surcharge may force developers to offer discounts, so that they are able to offload their inventory.
RR rates and trends in Mumbai
| | |
| --- | --- |
| Year | RR rate hike |
| 2012 | 17% |
| 2013 | 12% |
| 2014 | 13% |
| 2015 | 15% |
| 2016 | 7% |
| 2017 | 3.95% |
Data provided by REMI
In the last five years, changes in the RR rates in cities like Pune and Nagpur, have been lower than in Mumbai. The moderate increases in these cities, have kept the real estate rates in check and helped to maintain a healthy sales momentum. "The ready reckoner rates decide the floor price of a property. Builders do not sell below this price, nor do the buyers pay lesser than these rates. This is because according to the law, anything above or lower can be considered a black money transaction," explains Amit Wadhwani, director of Sai Estate Consultants.
Increasing the RR rates, at a time when property prices have already fallen by 25-30 per cent, is not at all good news for the industry, he maintains. "This is the lowest hike in the past few years. However, with the real estate market at a low point at the moment, even this percentage hike will lead to negative sentiment, among buyers and sellers. It will adversely affect consumer sentiment, as well as the government's affordable housing projects," warns Wadhwani.
How an increase in the RR rates, impacts the overall cost of the home
The ready reckoner rates are government-issued prices of properties. They are hiked (or reduced), so that the difference between the ongoing market rates and the government prescribed rates, are at its least. A hike in RR rates, increases the taxes that one has to pay on a property purchase and hence, one will have to put in more money while buying a property. However, experts point out that the process of deciding the RR rates, is often unable to capture the variations due to locations, type of constructions and specifications and this leads to arguments and confusion at the time of registration.
Amol Shimpi, associate dean and director, RICS School of Built Environment, Mumbai, explains the impact of RR rate hike, with an example: "Consider a property priced at Rs 50 lakh. A six per cent increase in the RR rates, would increase the value of the property by Rs 3,00,000. With an additional home loan procured to bridge the gap, the EMI is likely to go up by Rs 2,800-3,200 per month. An average middle-class buyer may have to cut down other household expenses, including health care and education and it may also affect his lifestyle."
Source: Housing.com
Square Capital Becomes The Largest Organized Distributor Of Secured Mortgages In India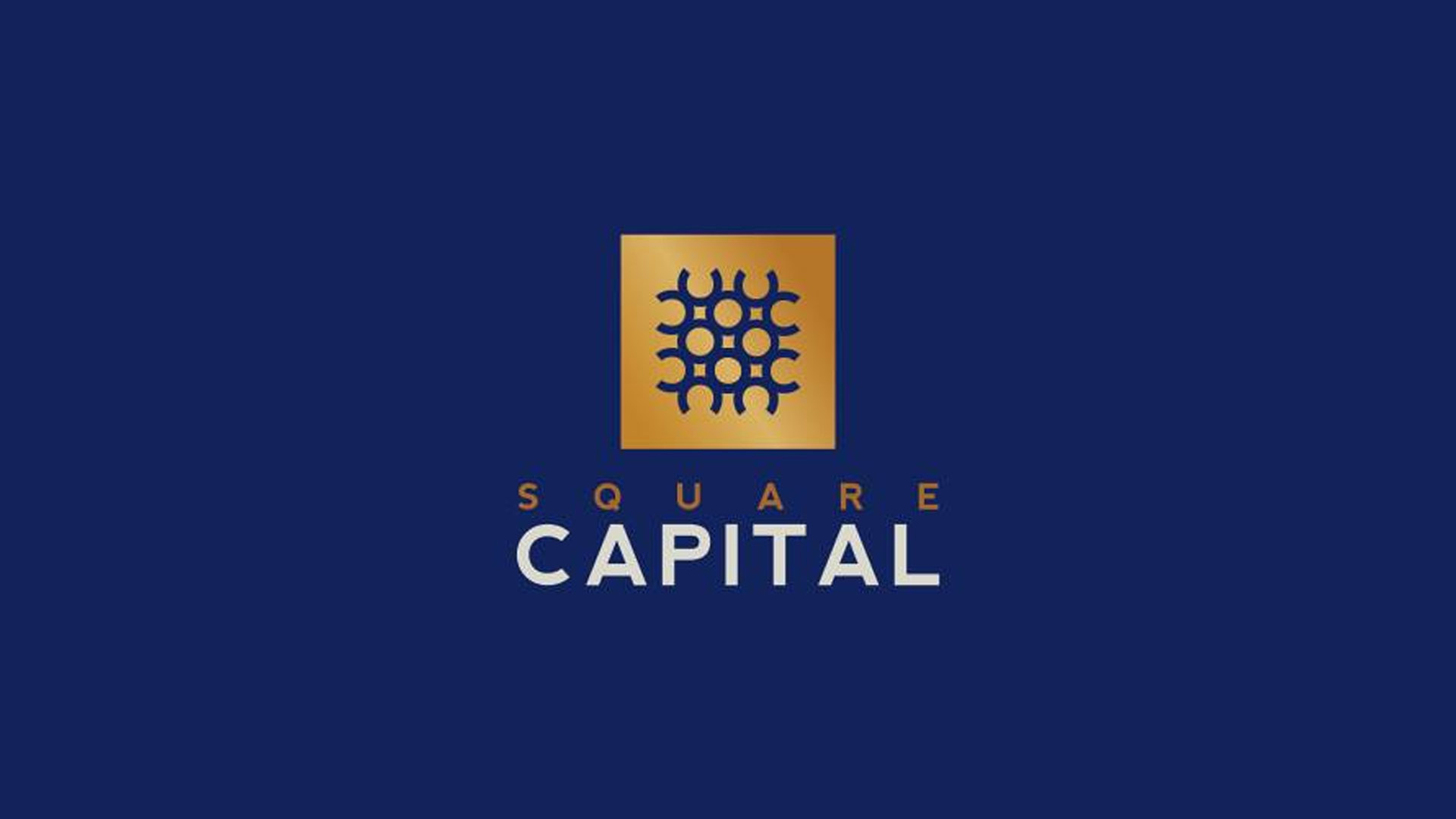 Square Capital, the digital lending arm of India's largest real estate transaction platform Square Yards has underlined its market dominance by becoming the largest organized distributor of secured mortgages in the country. It is currently facilitating USD 30- 40Mn (INR 200cr – INR 260cr) of loan disbursals every month, contributed majorly by secured mortgages spread across 50+ banking partners for their different products in home loan, home against property and business loan. Its impressive growth is attributed to the rise in availability of affordable housing in India as well as the increasing consumer propensity to rely on fintech platforms for a full spectrum of financial needs.
Speaking on the recent numbers, Amit Prakash Singh, Principal Partner, Square Capital said Real estate and fintech aggregation are a synergistic match to a vast degree and Square Capital, was able to build on the established best practices of Square Yards to become one of the largest mortgage distributors in India today. We are betting big on affordable housing to drive future growth, particularly with the Pradhan Mantri Awas Yojana offering interest subsidies and of course, the huge number of untapped first-time home buyers that can be catered to in the home loan segment up to Rs. 30 lakh.
Government schemes such as the Pradhan Mantri Awas Yojna which offers interest subsidy between 3-6.5% for loans between Rs.6-12 lakh for EWS and LIG categories and subsidy of 4% and 3% for loans of Rs.9 lakh (for those with income up to Rs.12 lakh annually) and Rs.12 lakh (for those with income up to Rs.18 lakh annually) respectively, are driving consumers to opt for home loans that they can repay easily and fulfill their dream of real estate ownership. In fact, several studies have shown that loans have gone up by more than 20% over the last few years for affordable housing purchases. Square Capital is optimizing this opportunity to the hilt by enabling easier access to credit for potential home owners.
In the absence of any national-level mortgage distributor that has managed to scale up over the last decade, Square Capital has not only been able to generate massive digital leads but is also enabling fulfilment, either digitally or through its hybrid online to offline (O2O) approach.
About Square Capital
Square Capital is a marketplace lending platform that aggregates offers from financial institutions on a single platform and provides end to end fulfilment support in the lending process that includes assessing the credit worthiness/risk of clients, helping them choose the right product from the appropriate lending organization, managing their documentation, advising on professional issues pertaining to taxation & insurance and assisting the client till the entire lifecycle of loan disbursement.
Also Read: Under The First MahaRERA Verdict, Builder To Return Rs.26 Lakhs To Buyer
ASK Group and TVS Emerald Join Hands To Setup Rs 400 Crore Real Estate Investment Platform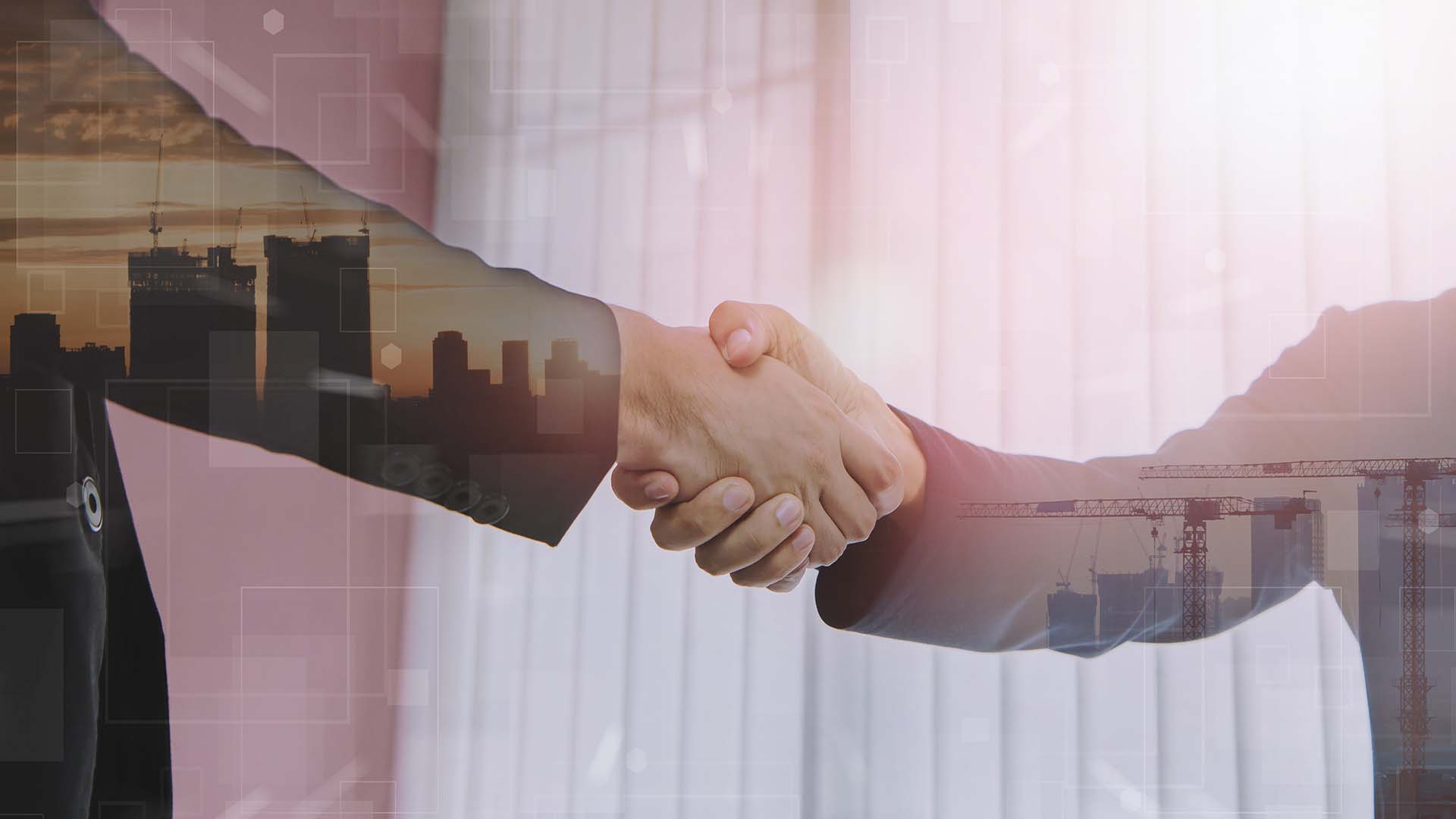 ASK Group's Property Investment Advisors, the real estate equity arm, and TVS Motor Company's real estate wing Emerald Haven Realty Limited (TVS Emerald) have decided to set up Rs 400 crore real estate investment platform.
The raised capital will be spent on several affordable mid-segment projects.
"We strongly believe that affordable and mid- segment market offers huge growth potential and this is in sync with the TVS Emerald's core purpose of providing better living space to the urban middle class," said Amit Bhagat, MD & CEO ASK PIA.
"Our endeavour is always to delight customer by fulfilling the aspiration of the urban middle class in their quest for a better living space," said R. Chandramouli, President, and CEO, TVS Emerald.
The first investment under their partnership will be of developing a 10-acre land parcel having 5,48,000 sq ft of saleable area. It will have an equity investment of Rs 83 crore in Porur, Chennai.
Sunil Rohokale, MD & CEO, ASK Group said, "This platform is poised to get benefited in the heightened regulatory regime of RERA through focus execution and satisfying customer needs."
ANAROCK Property Consultants Acquires LJ Hooker's Indian Operations – Redwoods
Strategic acquisition to boost ANAROCK's capability in integrated real estate solutions, dedicated design center in Bangalore
Bangalore, August 30, 2017 – Consistent with its focus on becoming India's leading residential real estate solutions company, ANAROCK Property Consultants Pvt. Ltd. has announced the acquisition of Redwoods, the Indian arm of LJ Hooker, based out of Bangalore. The acquisition was closed today, with ANAROCK absorbing all Redwoods employees.
Anuj Puri, Chairman – ANAROCK Property Consultants says, "The acquisition of LJ Hooker's Redwoods is in line to our overall business strategy and will help us augment our operations across key southern markets. It will give us unparalleled competitive advantage in offering customized real estate solutions. With its strong presence and unique multi-pronged approach, ANAROCK is decoding unmatched value for both B2B and B2C clients."
ANAROCK Property Consultants is already redefining the residential real estate services sector in India by offering integrated solutions through a hybrid model of online and offline convergence. The company launched its operations under its flagship brand name of ANAROCK in June 2017 and is well on its way to cross INR 100 crores of revenues for 2017 calendar year. The firm has aggressive plans to achieve INR 250 crores of revenues in 2018.
With a growing team of over 750 professionals, ANAROCK aims to cross 1000 in employee strength by the end of 2017. The company currently operates in all key property markets across India – Mumbai, Chennai, Bangalore, Gurgaon, Noida, Hyderabad, Kolkata AND Pune, with an international presence in Dubai.
About ANAROCK Property Consultants Pvt. Ltd.:
ANAROCK Property Consultants Pvt. Ltd. is one of India's leading real estate services company having diversified interest across real estate value chain. Anuj Puri, ANAROCK Group Chairman, is an acknowledged thought leader in the Indian real estate industry and numbers among the most established expert on India's real estate opportunities, both in India and across the globe. With a career spanning over 27 years, Anuj Puri was the former Chairman & Country Head of international property consultancy JLL India.
The ANAROCK Group's key strategic business units comprise of residential broking and advisory services to clients, investment services, debt, equity and mezzanine funding, and research and consulting. ANAROCK's residential team consists of the industry's finest residential real estate professionals who understand the ever-changing consumer needs and market trends.
With its vast experience and expertise in serving the most reputed developers, corporate houses, portfolio investors and individual investors makes ANAROCK India's pre-eminent residential real estate services firm. The company's investment arm has built a revolutionary business model of bulk-purchasing residential apartment inventory through a proprietary investment fund. For further information, please visit www.anarock.com
About LJ Hooker:
Established in 1928 by Sir Leslie Joseph Hooker, LJ Hooker has grown to become Australasia's best-known real estate brand (Galaxy BrandTrack 2015). It is one of the largest residential and commercial sales and property management organizations in the industry with more than 8,000 sales professionals, property managers and support team members in 730 franchised offices.
LJ Hooker has an exciting and impressive heritage of innovation, perseverance and bold decision-making. The company's strong people-focused culture was established and defined by its founding visionary: Leslie Joseph 'LJ' Hooker in 1928. A constant innovator, entrepreneur and devotee of best practices, he changed the way real estate business was conducted in Australia. Today, LJ Hooker is Australia's best known real estate brand.
About Redwoods Projects Pvt. Ltd.
Established in 2006 with the philosophy of providing customized real estate solutions to clients, Redwoods has expertise in fund management, deal structuring, fund syndication, joint developments and unique transactions. With over 25 million sq.ft. of leasing experience across all major markets, Redwoods have nurtured long-standing relationships with all major developers across India.
Redwoods partnered with BNP Paribas Real Estate in 2008 to jointly provide real estate services in India. The company successfully exited the Joint Venture in 2010 after establishing a successful realty arm in BNP Paribas.