Indian Railways To Join Hands With Malaysia To Redevelop 20 Stations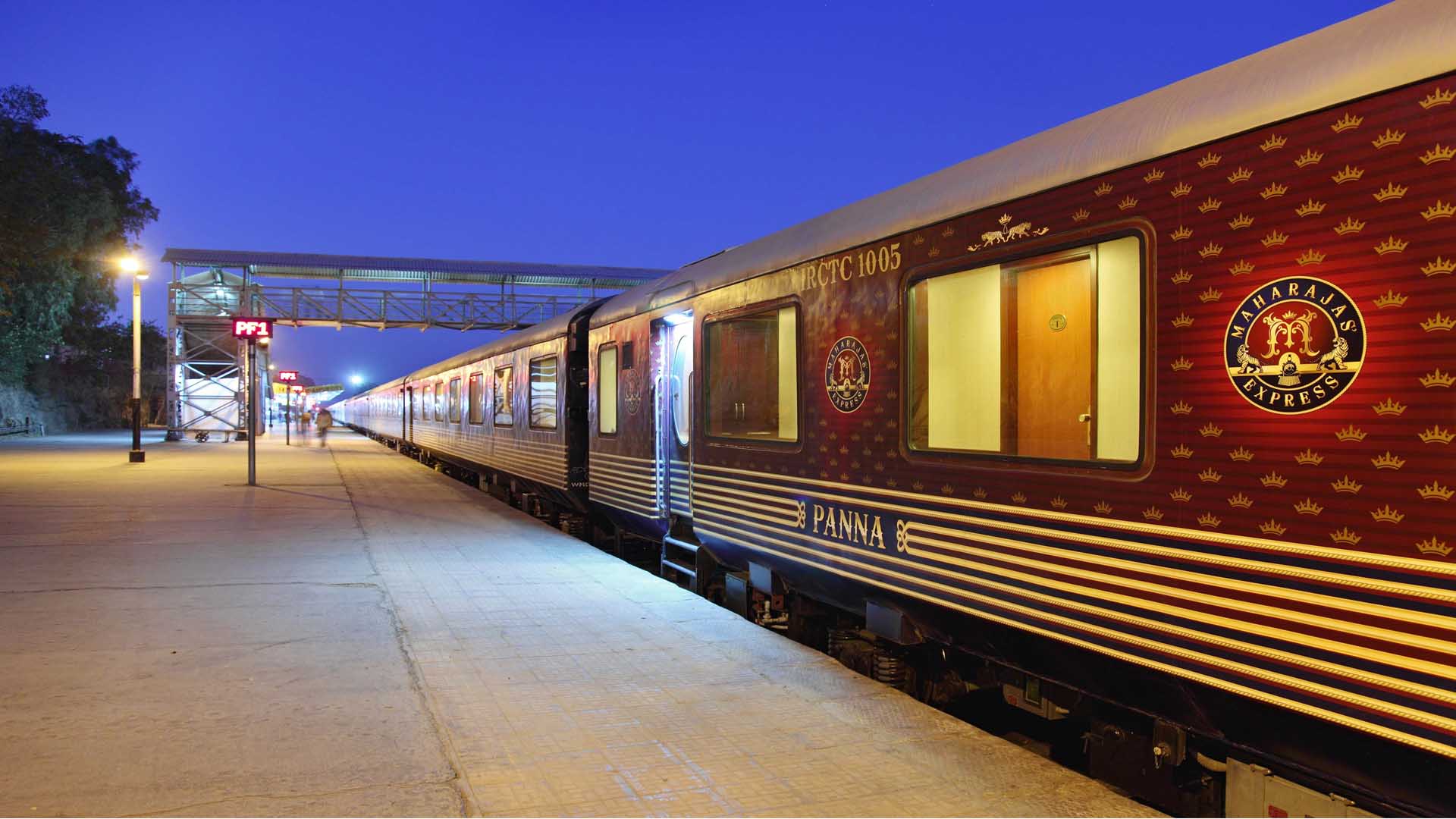 In the latest development, Indian Railways is planning to partner with Malaysia to redevelop 20 stations in certain Tier-II cities across the country. The estimated project cost is around ₹ 1 lac crore worth of private investment, which aims to facelift the platforms and its compound. It further aims to utilize station areas by constructing hotels, restaurants, malls, multiplexes and office premises, for the use of developers for a period of 45 years.
In order to boost the growth of Tier II cities, the Central and State governments have undertaken various measures to elevate the infrastructure in these cities, while cities such as Faridabad, Cuttack, Amritsar, Kochi, Jammu, Bikaner and Jamshedpur fall under Tier II cities.
A long-term partnership will be formed with the Malaysian government to offer about 20 stations to the southeast nation. As part of latest development in Indian Railways, the ambitious project has already been launched under which 400 station well be redeveloped in PPP model with investment of around ₹ 1 lac crore. 23 stations which include Howrah station, Mumbai Central and Chennai Central, have been selected for the first phase. The project will optimise the assets of the station and give it a major make-over.
In a recent meeting with Malaysian officials, who showed keen interest in the station redevelopment project, the Railways are considering to offer about 20 stations involving a cost of around ₹ 10,000 crore, although Malaysia participated in the bidding for 23 stations. The long-term partnership of the station redevelopment project with Malaysia will be greenlit after approval from the cabinet.
Other stations which will be included in the first phase are Pune, Thane, Visakhapatnam, Kamakhya, Jammu Tawi, Udaipur City, Secunderabad, Vijaywada, Ranchi, Kozhikode, Yesvantpur, Bangalore Cantt, Bhopal, Bandra Terminus, Borivali and Indore. Redevelopment of Bhopal station has already been awarded to a developer.
Railway Minister Mr. Suresh Prabhu will launch the start of project work for construction of hotel, hospital, parking lot, office and restaurant at station, as part of latest development in Indian railways. The estimated cost is around ₹ 450 crore. The developer shall have the rights for commercial utilization of the land for a period of 45 years; however the ownership will still remain with the railways.
Also Read:  Air India Is Planning To Start Selling Prime Properties In Real Estate
NAREDCO Convention To Be Held Later This Month With Focus On Affordable Housing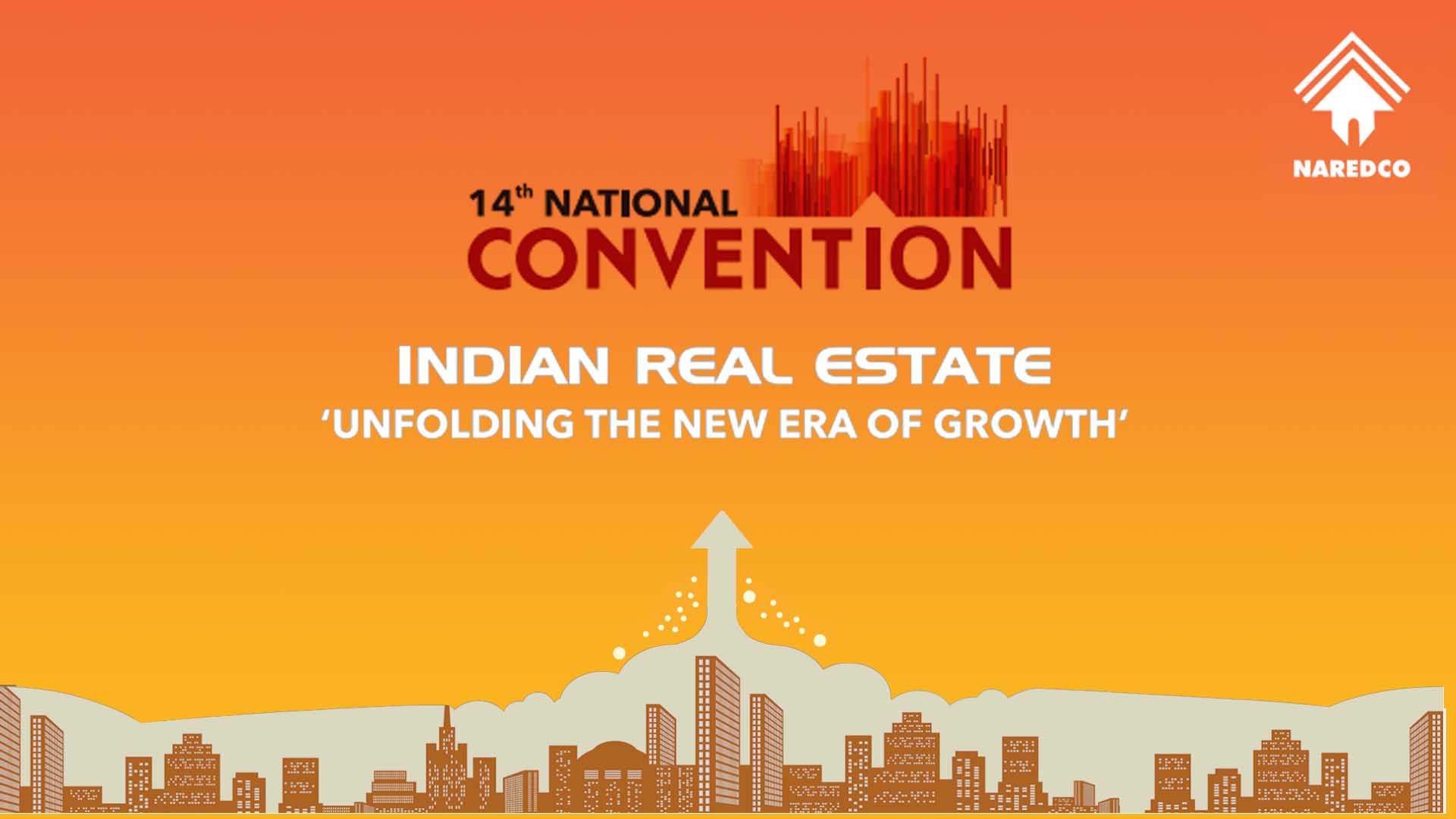 The National Real Estate Development Council (NAREDCO) is all set to host the 14th National Convention on 'Indian Real Estate — Unfolding the New Era of Growth', to be held in New Delhi on the 28th and 29th of August. Members will discuss the changes in the regulatory system and its effect, as well as discussing and planning future course of action. The convention will have a special focus on affordable housing in India, which is foreseen as a multi-trillion dollar opportunity.
Members of NAREDCO from all over the country are going to meet together in New Delhi to analyse the real estate situation in India post RERA and GST implementation. There will be a special focus on figuring out strategies for the promotion and successful implementation of affordable housing in India.
R Chalapathi Rao, Vice-President of NAREDCO, South, P. Ravinder Rao, President of Telangana Real Estate Developers' Association and G Hari Babu, President of NAREDCO, Andhra Pradesh, while speaking about their perspective on the real estate sector, said that the sector can introduce lucrative solutions for overall economic growth.
It is not only a platform where all members will converge, but will also have an opportunity to talk about various opportunities in their respective states. The convention will address about how the sector will shape up by 2025 and identifying some key trends that can contribute in this journey.
The Real Estate (Regulation and Development) Act, which has been implemented in various states, will bring in transformation and transparency in the sector; however there are certain initial issues that members are going to discuss in the convention.
Similarly, the Goods and Services Tax, which is considered as ground-breaking move in the real estate sector, but there are some challenges that the members would like to take up with the Government.
Finally, since there are number of smart cities which are planned, the developers see themselves playing a vital role through next generation real estate projects.
Also Read: RERA And GST Will Bing More Foreign Companies Into Indian Real Estate
CREDAI NATCON London 2017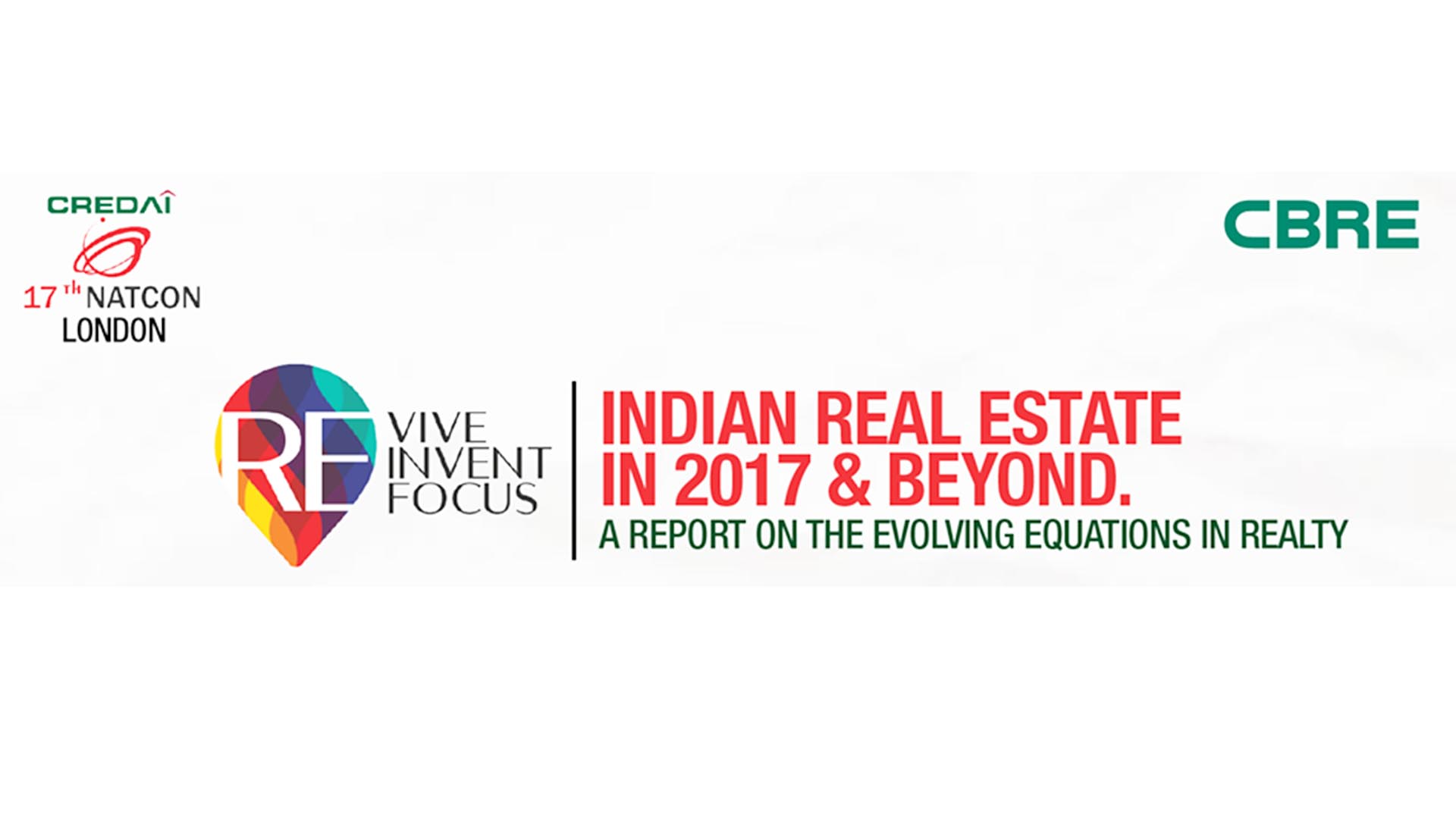 The NATCON is an annual international convention of CREDAI. It aims to understand the innovative technologies and market dynamics of International Real Estate markets. It has become an excellent platform to deliberate the policy and business environment prevailing in housing and real estate sector.
The CREDAI NATCON 2017 is being held in London from 10th to 12th August. The theme for this year is Revive, Reinvent and Refocus. A conference that will introduce the members to new trends and enable them to change the scenario at home forever. The members will get to interact with global leaders and gain priceless insights.
Rajesh Agarwala, Deputy Mayor of London, Mr. YK Sinha Indian High Commissioner UK, Mr. Anshuman Magazine, CBRE Chairman India and Southeast Asia, Mr. Prakash Challa, Chairman and Managing Director SSPDL Group, Mr. Getamber Anand, CREDAI Chairman, Mr. Jaxay Shah, CREDAI President, Mr. Satish Magar, CREDAI President Elect, Mr. Suresh Krishna Chennai President Elect and Udumalai K. Radhakrishnan, Tamil Nadu Minister for Housing and Urban Development lighted the lamp and inaugurated the event.
Post both the country's national anthems delegates from India addressed the audience. Mr. Prakash Challa, Chairman and Managing Director SSPDL Group, Mr. Getamber Anand, CREDAI Chairman, Mr. Jaxay Shah, CREDAI President, and Mr. YK Sinha Indian High Commissioner UK talked about the regulations, customer support, technology and financial aspects of the industry.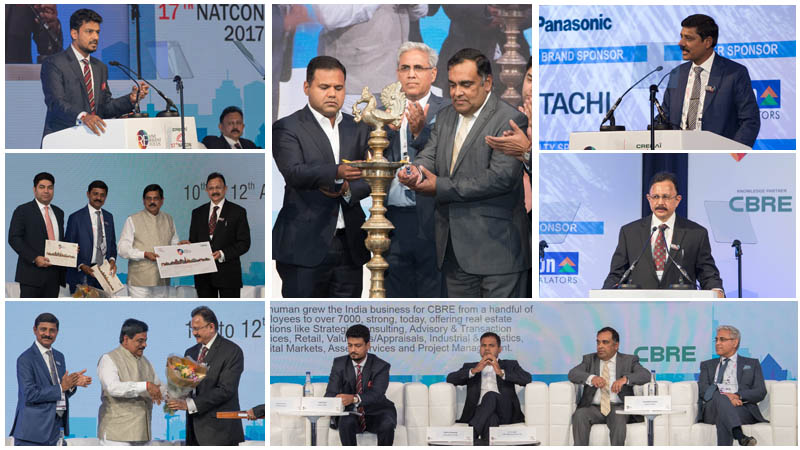 Rajesh Agarwala, Deputy Mayor of London introduced the audience with London's strengths and the London Plan. He said it includes strategies for housing, transport, economic-development, and the environment. Home for Londoners is a new body which is focused on delivering and supporting new models of housing delivery. The objective is to address the skills and capacity issues facing London's construction industry and to work in partnership to deliver more genuinely affordable homes for Londoners. He stressed on three main housing priorities, to increase housing affordability, to increase the housing supply and focus on housing quality.
Mr. Anshuman Magazine, CBRE Chairman India, and Southeast Asia took everyone through the CREDAI-CBRE report. The report was officially unveiled by Udumalai K. Radhakrishnan, Tamil Nadu Minister for Housing and Urban Development.
Day two the first session was a debate on Social and Digital Marketing – a boon or bane. The two speakers were Prasanjeet Baruah Business Head – Tech-Telco, Auto, Financial Services at Facebook and Anuj Puri from ANAROCK. Prasanjeet Baruah talked about the requirements on digital and social marketing to meet developer's business objectives.   
Anuj Puri talked about how Indian digital market needs to grow and become professional. Even though the digital market is growing in India, there is clearly a lot of online and offline information leakage and theft which was going to the competitor's pockets. He shared statistics on telesales and how with time it has only got more difficult and expensive to get conversions. The session was followed by a q&a round with enthused audience getting their queries answered.
Also Read: CREDAI-MCHI Hosts Dawn of New Era
CREDAI Conducts The UP Ahead Conclave 2017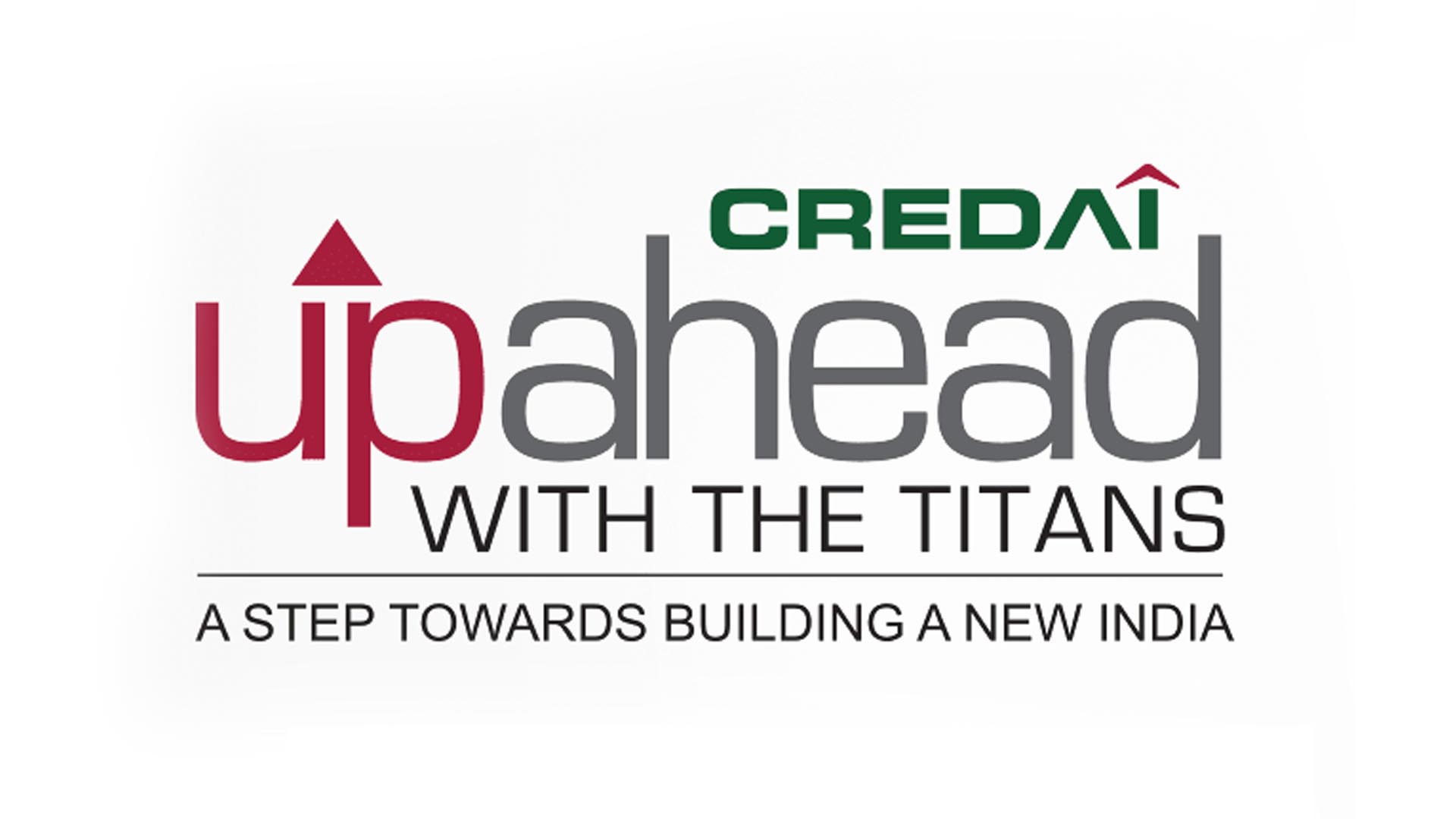 The Confederation of Real Estate Developers' Associations of India (CREDAI) held its conclave in Lucknow called the 'UP Ahead' on Sunday, 23rd July 2017.
The Honourable UP Chief Minister and Chief Guest for the evening, Yogi Adityanath surely made his presence felt with a striking speech. He took the centre stage and commanded each one's attention. Shooting directly to the pain point's of real estate industry, the CM advised developers to build trust among buyers to promote their business.
He said, "Lack of trust is a big issue between builders and buyers and incomplete projects create a big problem for the state." He took the example of NCR and said, "We come across a lot of complaints from Noida and greater Noida. Over 1.5 lakh buyers have deposited money but have not been given the possession of their houses." He explained while some builders have taken positive step after their efforts there are many who are yet to act. He warned if dialogue doesn't get a solution then strict action will be taken by the government. Thus, appealing to all the builders to take correctional steps.
Talking about the essential agenda of the evening, he said that PM Narendra Modi has set an ambitious goal of providing a house to every Indian by 2022, but he is hopeful this target will be achieved before the deadline. He said under the Pradhan Mantri Awas Yojana the state government is set to provide 10 lakh houses in rural areas and two lakh houses in urban areas within this financial year. He went on claiming that the government assistance has already been given to six lakh people in rural areas, where around 48 lakh do not have their own houses.
He further added that his government has allocated Rs 3,000 crore for the housing schemes this year. He wanted the developers to know that were innumerable opportunities for growth in Uttar Pradesh with 13 cities being developed as 'Smart Cities' and 61 cities have been selected under the Atal Mission for Rejuvenation and Urban Transformation (AMRUT) scheme.
The atmosphere did get tense between the state government and the CREDAI members as the CM asked them to register themselves under Real Estate Regulatory Authority (RERA) act through a web portal scheduled to be launched on July 26. The last date for developers to register under the RERA act is July 31.
CREDAI president Jaxay Shah, however, said the web portal had come up too late and it takes at least 4-5 days to register one project. He elaborated "Any such facility could have come up a year ago when RERA act was announced. Former urban development minister Venkaiah Naidu has been calling up on the state government to set up the RERA authority but his call did not elicit any response." Adding further he pointed that the new government has been in reign for around four months in UP but still no steps were taken in that direction.
Shah also pointed at the unfortunate RERA accountability where it only held developers for any delays in projects. He added, "The role of state government and bureaucracy should also be taken into account."
Lastly, the chief minister also released the cover of an upcoming biography titled 'The Monk Who Became Chief Minister', written by Shantanu Gupta.
Also Read: CREDAI National Investiture Ceremony 2017