Realty Tech India Forum 2016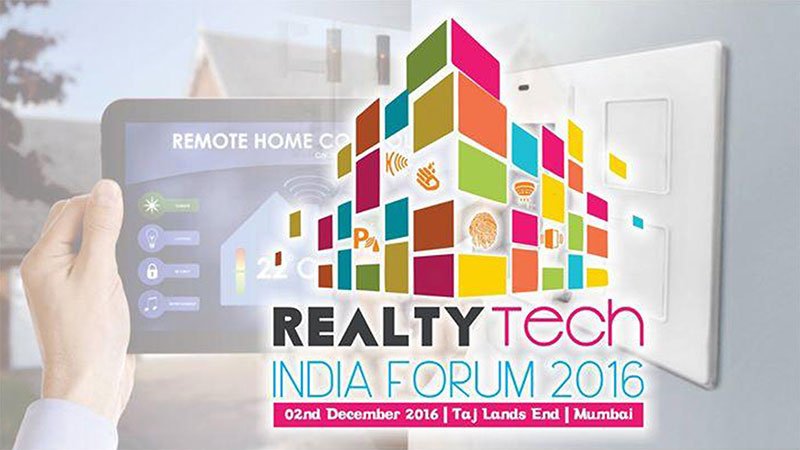 Fri, 2 Dec 2016 8:30AM, By Nexgen Conferences Pvt. Ltd, Taj Lands End , Mumbai Western Suburbs.

Technology has touched every aspect of our lives and daily routines. The way we communicate, the way we learn things, the way we travel, the way we conduct businesses and the places that we work and live. Every industry has seen technological advancements and real estate is no exception.
The real estate market size is estimated to be worth USD 180 billion by 2020, out of which 80% is contributed by the residential segment. Urbanization and growing household income are driving demand for the residential real estate and growth in the retail sector. With a strong economy and relaxed investment norms, the Indian real estate and infrastructure sector is witnessing an extraordinary boom largely fuelled by the IT & ITES industry.
Technological advancements have played a major role in evolving of Indian real estate sector. They have made tremendous changes in all areas of real estate construction, project management, business management, marketing and customer service. Moreover, it has created a major shift in the lifestyle experiences of the customers.
Reality Tech is a premier summit focused on technology, innovation, efficiency and automation solutions for the real estate organizations. It is a "must attend" conference event if your goal is to educate, learn, collaborate and connect with industry professionals and decision makers who are interested in employing technology to enhance product offering, being environmental responsible company or just reduce cost and save time.
Join us, as we take on a fresh perspective on the current role of technology in the real estate sector, its benefits & challenges, emerging trends, and latest innovations that is set to change how we do our business. It's time we plan and build buildings that can be called 'Smart and Intelligent' as the impact of technology on real estate is inevitable.
Realty Tech India Forum 2016 will focus on:
-Technology revolution in the Real Estate sector – A market overview
-Intelligent Building Management Systems ( IBMS )
-Technology drives Sustainability
-Emerging technologies like Virtual, Augmented, Immersive -Reality, etc – A New Way to Look at Real Estate
-3D Printing – Will it Change How We Use and Operate Real Estate?
-Internet of Things (IOT)
-Business process automation ( covering software applications for Process automation, CRM, Data Management, etc )
-Ecommerce & Online platforms – Payment, Access and Information
-Adding value with technology and innovation