Content Marketing for Real Estate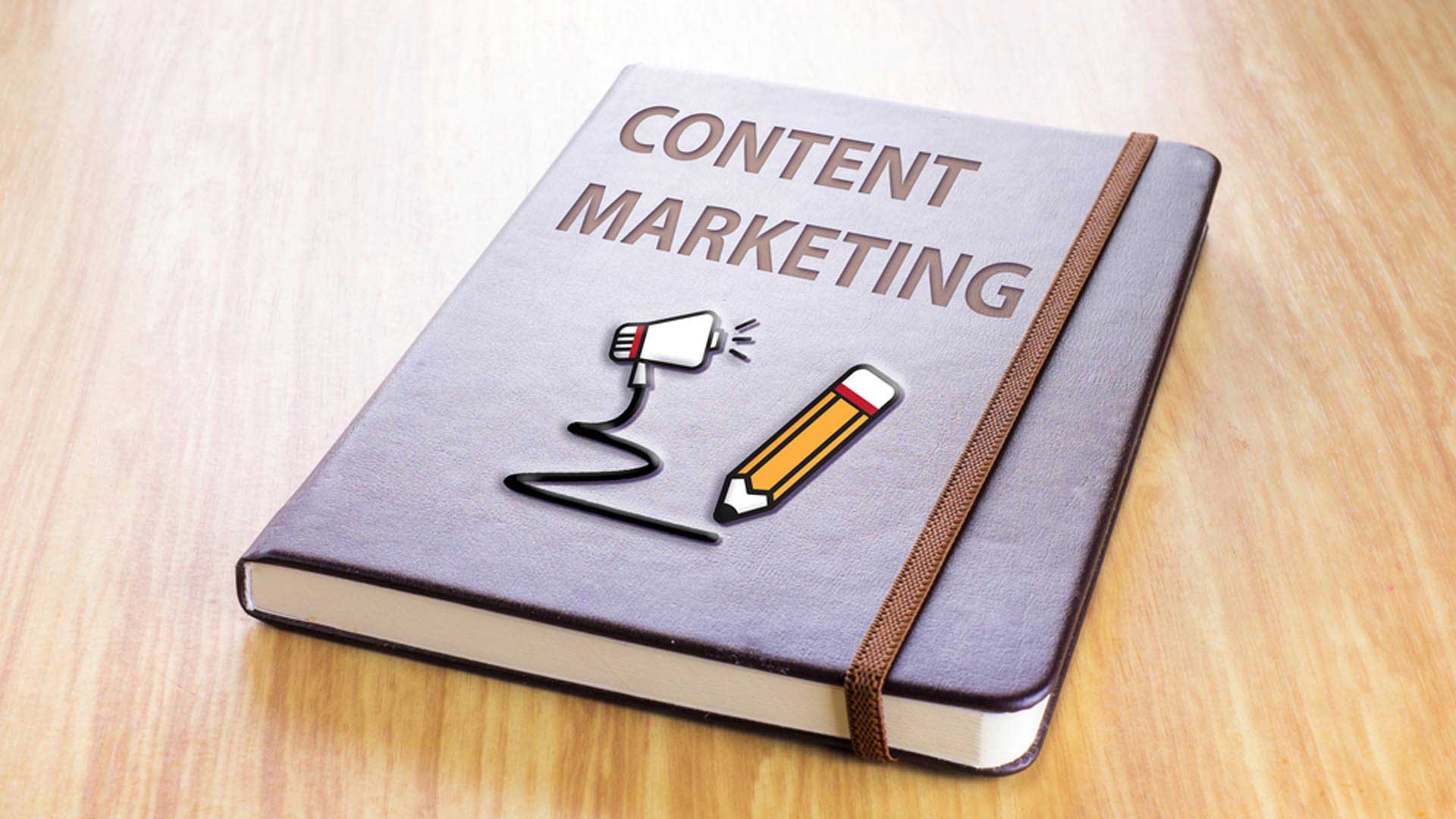 In today's time when home buyers have become smarter by investing more time in understanding the projects they are going to purchase and call it their home. It has imperatively become more important to reach out to your customer in more than one way. Gone are the days when you really had a chance to wait for them to do a site visit to make them understand about your offering. Today 50% of the scrutiny already happens well in advance and in future this ratio is only going to increase.
So, what it is that you do to get your communication going the right way to your customers? And right at the point you decide to get your content marketing strategy in place, you are bound to get overwhelmed with all the advice you may get. Whether one has to focus on your website and it's optimisation, blog, building email list and content, posting on social media or increasing your network. Where it's the reach that counts or it's engagement that matters?
The reality though may baffle you but you just might have to do it all to get the attention that you seek. But, remember when you do so do not forget that ROME WASN'T BUILT IN A DAY. So, my advice? Take one step at a time if you are doing things online. If in case, you have hired experts let them as well do the same. Until and unless you are ready to shell out a bomb for fetching an overnight visibility. But there as well, the big daddy of internet GOOGLE wouldn't let you sit in peace. Yes! The paid promotion may put you there but a long term impact can only be created by having a long term strategy in place.
Here are 6 pointers which would help you get started :
WEBSITE

The bare minimum requirement that you can't do without. Just the way you invest building up for your site experience. Your website serves as a window to all your customer to notice what you have on offer. How competitive is your offering? While building up your website make sure following pointers are well taken care of.

Your brand (LOGO, MISSION and VISION)
The Founder and Team behind it
Your projects (Linked with Project pages or Project Micro-sites)
Location advantages and Amenities advantages for each projects
Call for action
Your contact details
Your Social Media Handles
Real time Chat Option
Project brochure (Link or downloadable)
Clients Testimonials
Blog (Try updating this with Projects updates or Location updates)
Blog posts
Getting your website is the first step. But, the BIG Daddy of internet (Read Google) loves it when you update the content on your website. Since, regular updates might not be many, this is where blog comes in to play and help you get best SEO results. Create as much content as possible. Make sure the content is unique, informative and engaging. Here are few tips for you to get started.
Projects description
Projects updates with Images
Customer testimonials and videos
Your marketing campaign and success Stories
Infrastructure upgrades around your projects and how will it benefit customers in future
Impact of policies on Real Estate
Terminologies used in Real Estate
Your brand story
Remember two key pointers, while you focus on above pointers try giving it as much human connect as possible. And second try ending it with questions triggering customers to connect with you with their version or queries.
Lead capture
What's the point of investing on online medium if you can't capture leads? This is where it all gets interesting. Average customer in India who wants to buy a house gets close to 10-20 communication at any point depending upon the geographic location one is located in. This figure goes up to as high as 40-50 a week if it's a Metro. Just like you they too hate getting trolled by realtors. Thus, out of every 5 customers who ends up on your website, only one would end up filling up your lead form. How do you ensure that you better the strike rate?
The formula is simple, giving him all that he/ she may need. But, let that one thing be not visible till the time he isn't giving his contact detail. He may or may not be a potential client today but can be tomorrow. And increasing your email list circle is any day is one of the best practice to get your word out at the minimal expense. So, what is that you do they do end up giving their contact details to you? This is something which needs your attentions. For every project this may vary. But, here are few famous hacks:
LEAD form pop up while downloading brochure
LEAD Form pop up while checking online brochure right before floor plan page
Lead form at the point of price inquiry
Letting customer avail special benefit by auto generated code online
Lead form pop up while revealing exclusive Financial offer for online customer
Email campaign
So, you have got a good amount of leads. Now, what to do with it? Flood them with daily emailers? Please don't. Just like you, your customers today hate getting bombarded in their mail boxes with unnecessary emails. Try to be crisp with your conversation on email and keep them relevant. Following pointers would help you understand the do's and don'ts.
Don't try to sell every time
Have your own take on Policies or regulation changes shared
Get as personal as you can by using customized emailers
For existing customers do keep them updated with regular updates about the projects they have invested in
Have proper classification done for your database, one mail content may not fit all. Your affordable offering may differ from your luxury offering and thus the communication
Time them well once in two weeks is the maximum you should aim for, lesser the better.
If any financial offering is being shared, make sure it is explained well with info-graphics or a video.
Have Video links (Embedded) propagated as well to add a personal touch or to explain offerings or communication
Social media posts
Social media is supposed to be one of the most underestimated tools at this point in India. If you have been on this wagon for a while, you must have exhausted your kitty of HOME LOANS, VAASTU TIPS by now. What's next? If you are starting now, then please feel free to follow the stereotype, but try getting on to the bigger and better game at the earliest. So, below I am sharing the key pointers for you to get your SMM going in your own unique way. Followed by few favorite SMM campaigns we got to execute last year.
Key Pointers:
Don't put SMM post for the heck of it.
Don't post everyday if you don't have the right message to deliver. Alternate day postings too may not do any harm. But, put relevant content
Create digital assets which your patrons can relate to
Try creating a design ideology of your own. Remember while your customer scrolls through his mobile he/she may not give a look on your content for more than 1 sec. So think, think
real hard what would make him stop.
Try creating stories around your post. Highlight amenities as if they were to use them tomorrow
Plan campaigns around your SMM handles which can fetch better organic reach or can be a point of discussion. Can last longer. Which means a customer gets to see 10th post of the campaign, he/ she just might be forced to check the story behind it.
Plan campaign where people too can engage. Now, it's a given fact that real estate isn't something which customers would want to relate with at random until and unless they are going to invest in you. Thus, try using common fields around human emotions, family, outing, life where they can feel a connect and can respond.
Do not shy away from keeping rewards for your online audience how much ever small. It might not fetch you the right audience all the times but then can certainly help you get that organic growth. A 21 year old participating in a contest on your page might not be your T.G but friends in his timeline just might be. So, don't go all out on such rewards but keep few. It hardly costs much but helps you a lot in your organic reach.
Social Media Ads/ Google Ads
The last section but the big devil. Yet, proved so far the most economic option for a mass outreach or a narrow casting. The point is Facebook and Google got to earn. They can't earn out of common people. But, they expect the business to pay them well. And they aint wrong either. Thus Facebook with their latest update has changed it's algorithm for their page for 1% potential reach. That is unless your post gets likes or comments it aint going to be shown to more than 10 people out of 1000 fans on your page. Thus you got to promote your page, boost your posts. Well they come at quite an economic price, thus keep some budgets for this reserved all the times. Else, none of above pointers would help beyond a point. No point of investing in any agency or digital expert if you do not allocate some hard earned money here.
Similar with Google. If you are starting now or a new project is launched just now. The big daddy needs some pumping for their Ad-words for your communication to be visible. (More on this in the next blog.)
Now, make sure these 6 things become pillar of your marketing chain. Either of it being missed would take away some share off your content strategy plan.
Just to rewind.
If you do not have the right website, you may miss out on potential audiences. If you don't invest in blogs you may be left out in the search engine race. If you do not have lead capture whom would you mail to. If you do not have right email communication no one will respond to you. And if you can't have control on your SMM handles you can't be in touch with clients whom you must have mailed your offerings. This missing on nurturing both current and past clients. Thus go all out because there's no other way here. May be without it, today you may survive but tomorrow you certainly won't. And tomorrow if you are going to do it, well it just might get a lot late.