10 tips on Email campaign for Real estate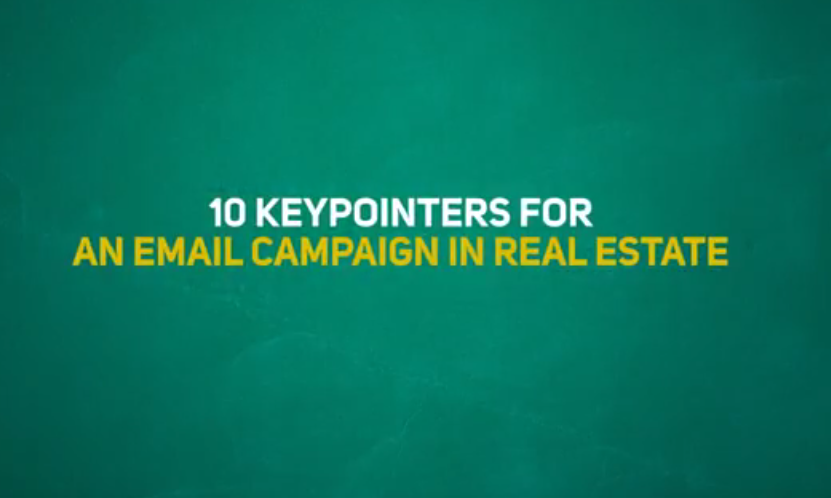 Email Marketing has been the most used, yet ridiculed word in the marketing gamut when it comes to real estate.
Where to use to it?
How to use it?
why to use it?
Several people we have met have their own versions. But, then here are a few pointers which you should ensure not to miss when you plan your email marketing under your content strategy. Make sure next time you do an email blast, you do it the right way and not bug your clients/customers /vendors with anything and everything.