Year-end special: Four cheers for home buyers in 2016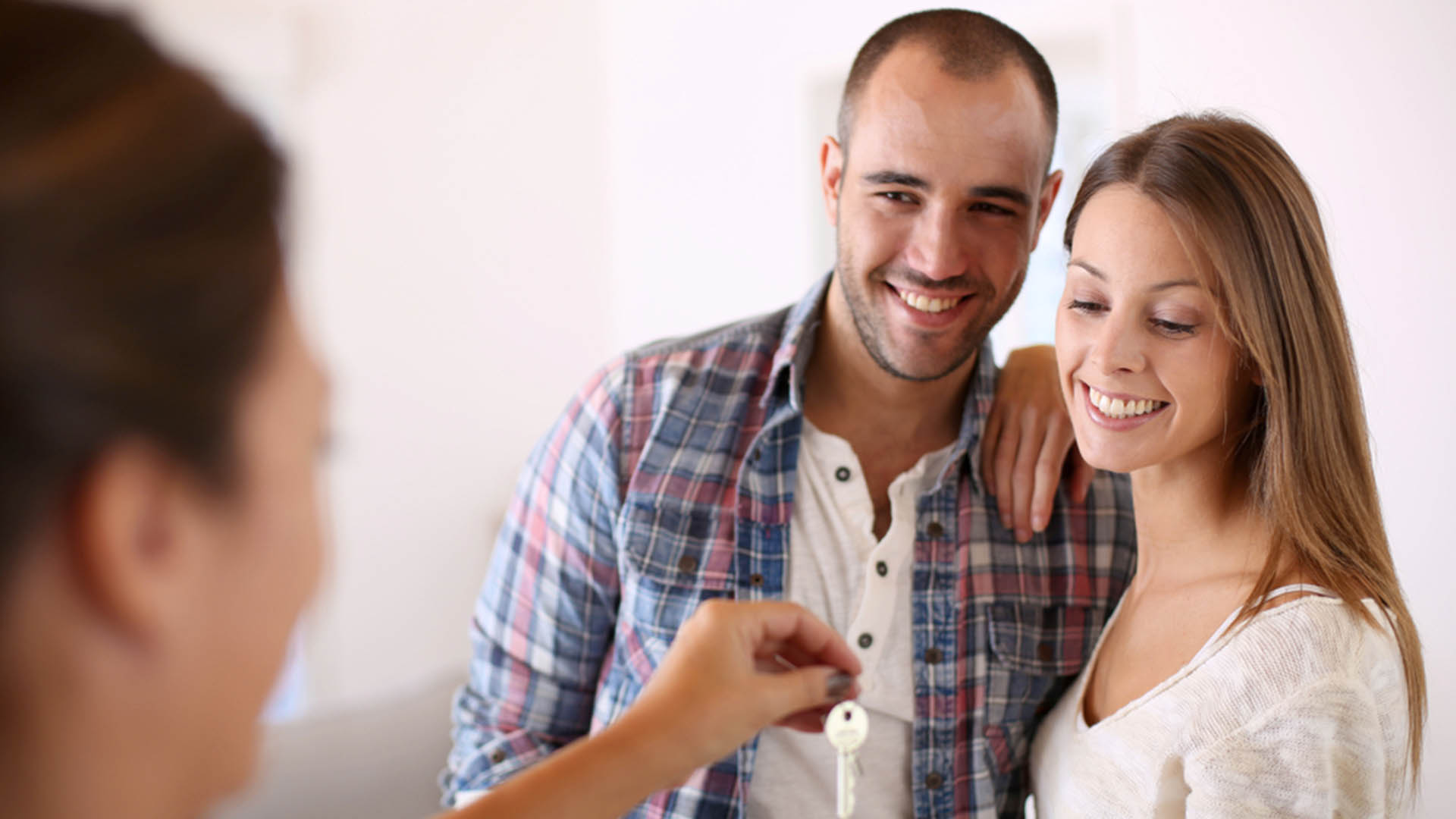 2016 brought good tidings to home buyers. A proactive government and vigilant courts took steps expected to bring down home prices, make housing market more transparent and cut down delays in delivery. In a largely investor-driven market, now end-user will be the king.
Demonetisation
Already there hasn't been much demand with a lot of unsold and unfinished inventory since 2013, and demonetisation will pull it even lower as industry experts believe housing market would continue to experience a lull.
The primary market is likely to remain unaffected by the demonetisation shock as it is largely financed through banking channels. But unorganised builders and the secondary market, both of which have been awash with black money, will take an immediate hit. Here's what the impact could be.
Yet, a price correction in the secondary market in the coming quarters due to liquidity crunch or funding through banking channels might lead to correction in the primary market too.
As it is, affordability in residential sector is at a five-year high as income growth over the past five years (10 to 12 per cent per annum) has outpaced property price inflation (-10 to 10 per cent), leading to a demand-led recovery.
The Benami Transactions (Prohibition) Amendment Act, 2016
Tough times are ahead for those who have acquired assets beyond known sources of income. The new law , designed to curb black money, has a provision for up-to-seven-year imprisonment and fine while the amended law had only three-year imprisonment or fine or both.
The amendment allows the government to confiscate properties or assets held in fictitious or another person's name to evade tax and hide unaccounted wealth. The act will cover movable, immovable, tangible and intangible properties and also include any right or interest in such property.
Moreover, it gives the authorities power to conduct inquiries on any benami transaction. The expected crackdown on benami property will bring prices down by discouraging such investment.  ..
The Real Estate (Regulation and Development) Act, 2016
The new law puts in place institutional infrastructure to protect interests of home buyers. A Real Estate Regulatory Authority will enable buyers who have invested in real estate projects, including existing ones, to secure interest at 10.9 per cent per annum for delayed possession.
The law will bring transparency in real estate transactions, reduce litigation and speed up delivery. It may take some time to impact the market as all states, barring Gujarat and Uttar Pradesh, have missed the October 31 deadline to notify the rules and operationalise the Act.
Warning from courts
In 2016, courts read the riot act to property developers. A court direction to developer Supertech sums it all up: " You sink or die , we are not concerned. You will have to pay back money to home The court directed Supertech to submit a detailed chart of payment to 14 buyers. Yes, it was a neon-sign warning to other rogue developers too. In July, the Supreme Court had asked Unitech to deposit Rs 5 crore in a month for delaying the completion of a high-end residential project, Burgundy, on the Noida-Greater Noida Expressway.
In September, the Delhi High Court asked the same developer to set up escrow accounts for its much-delayed housing projects. In a recent case , the Supreme Court asked Unitech to deposit Rs 15 crore, the principal amount paid by 38 home buyers in two delayed projects in Gurgaon and Noid In October, the Supreme Court ordered Parsvnath Developers to refund Rs 22 crore to 70 home buyers for delaying possession. The flurry of crackdowns in 2016 will hopefully make other developers fall in line in 2017.
Top Investment Destinations In Asia-Pacific Include Mumbai, Bengaluru and Delhi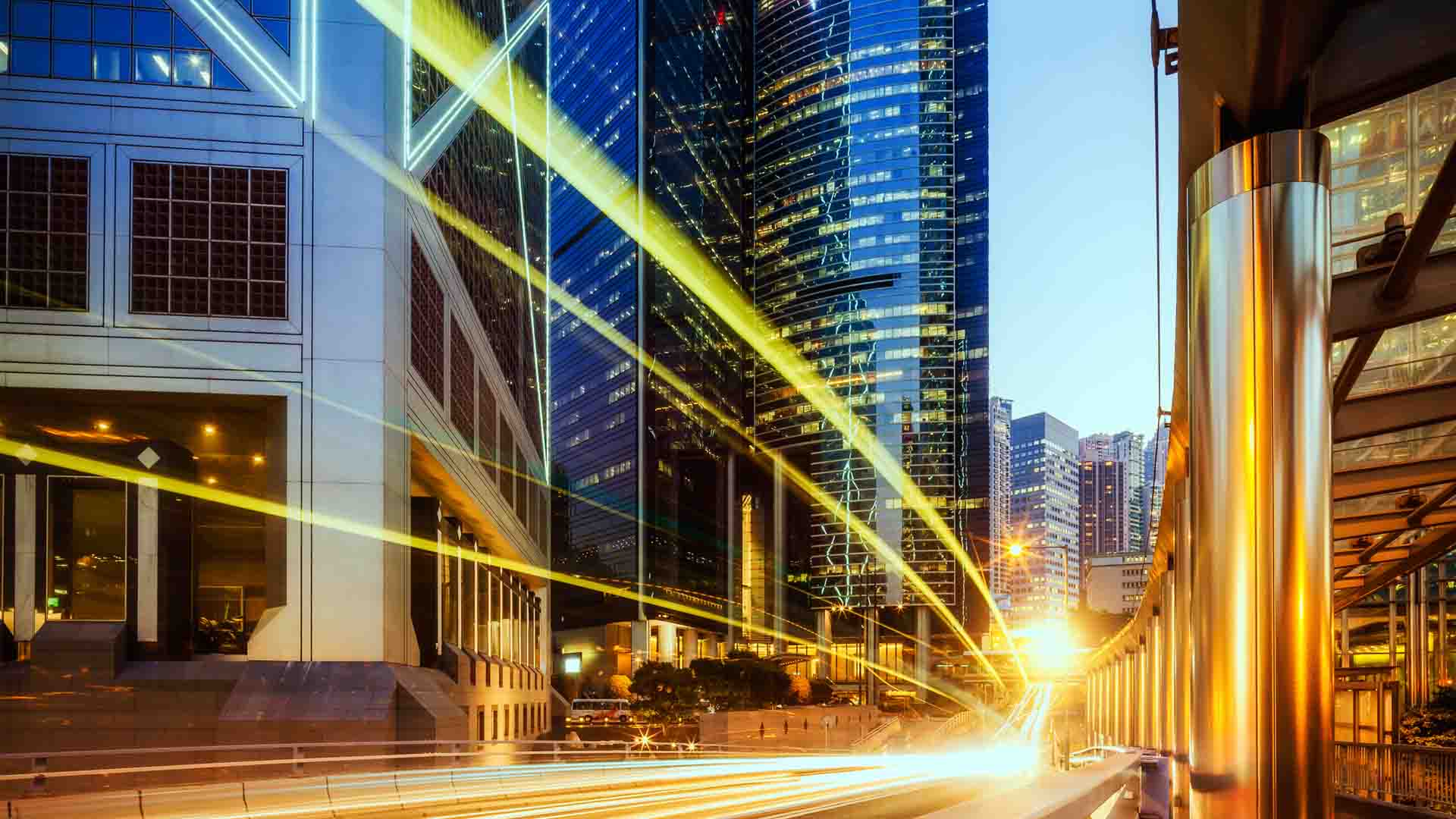 Since the Indian investment policy for the real estate sector has got a thumbs up from the foreign investors the country has regained favour as a preferred investment destination in the Asia Pacific region.
According to the Emerging Trends in Real Estate Asia Pacific 2018 report Mumbai, Bengaluru, and New Delhi ranked 12, 15 and 20 by survey respondents as top investment cities. The report was jointly published by PricewaterhouseCoopers (PwC) and the Urban Land Institute (ULI).
Globally Sydney, Melbourne, Singapore, Shanghai and Ho Chi Minh City were the top investment cities.
The report also said that due to the implementation of GST and last year's demonetisation liquidity issued have been created for real estate and it has also impacted investment and development prospects of the cities, thereby pulling down their rankings.
Mumbai has been ranked 12th after being on the second spot last year, while it ranked 8th in terms of development prospects. Bengaluru and New Delhi stand at 15th and 20th position respectively in the investment destination ranking against 1 and 13 respectively in the last year. They ranked 16th and 18th positions respectively on the development destination ranking.
Mumbai
According to the report Mumbai has benefitted from the recent strength of India's capital markets. Absorption has therefore been strong, driven by demand in co-working, manufacturing, and services companies. Retail is another sector that is drawing increasing foreign investment interest.
Although steadily declining, Mumbai's office vacancy rate (at around 17 per­cent) continues to be very high, and with a pipeline of incoming supply totalling about 40 percent of existing stock, fun­damentals would appear to be negative. In reality, however, Mumbai continues to lag behind in term of Grade-A stock, meaning that any new supply is quickly taken up and that rental growth for those properties remains strong, says the report.
Bengaluru
The city is emerging as the business process outsourcing (BPO) in India. The early foreign investors in this sector bought income-producing assets in business parks along with local partners and benefitted greatly. Some of these assets have now been earmarked for sale, in particular via India's newly emerging REIT sector, which is expected to launch its first IPO in the first quarter of 2018.
8 to 9 percent annu­ally, together with healthy new tenant demand rental growth has been reported by operators of BPO facilities. However, with the emergence of automation and artificial intelligence technologies the BPO industry is tapering off.
New Delhi
As compared to other Indian cities, New Delhi remains unpopular with investors. According to the report this is mainly due to a downtrend in development of residential sector.
Even though this has created a chance to supply bridg­ing finance, there are not many foreigners who have shown interest in it. The report suggests that north Indian develop­ers tend to be overleveraged and often hold portfolios of high-end housing which is in oversupply. Thus many projects have faced delays and some devel­opers have acquired a poor reputation.
Nonetheless there is a big potential the moment the markets turn. Report points, Delhi will be one of the first cities to start seeing a pickup.
According to JLL Delhi missed its opportunity to grab a share of the surging growth seen in business parks located in the south. Even though there was recent demand from IT com­panies, uptake overall has been slow, leaving office vacancies at an elevated 30 percent. Thus it lacks when it comes to absorption however rentals have still been holding firm unlike the lower vacancies and higher rentals in Mumbai.
Other Highlights:
India is the only country to provide long-term sustainable 3 to 5 percent rental growth profile over a long period. Investors identified India among others as a destination where data centres are projected to provide 13 to 15 percent IRR.
Investors are interested about affordable housing as an asset class even though supply of affordable homes increased in last 3 quarters. The report says the important reason being availability of land at affordable price and not so far away from the cities, no single window approvals, and time overruns etc.
India continues to attract strong flows of institutional and sovereign wealth type capital suggests the report. It adds, investment in India offer massive scale opportunity and continues to be strategic in nature. Also, most international investors in India prefer commercial property, with cap rates currently averaging in the range of 8.5 percent to 8.75 percent.
Mostly due to tax reforms, India logistics sector has recently been the target of an investment boom. The average appreciation in rentals has been anything between 8 to 10 percent per annum, higher as compared to office space, growing 5 to 7 percent.
The residential properties, due to demonetisation campaign, GST and increased regulation of real estate development practices, continue to suffer. High-end residential oversupply is another ongoing problem. India remains the real bright spot for new REIT markets.
Almost 52 Percent Of Residential Units Registered Under MahaRERA Remain Unsold: Report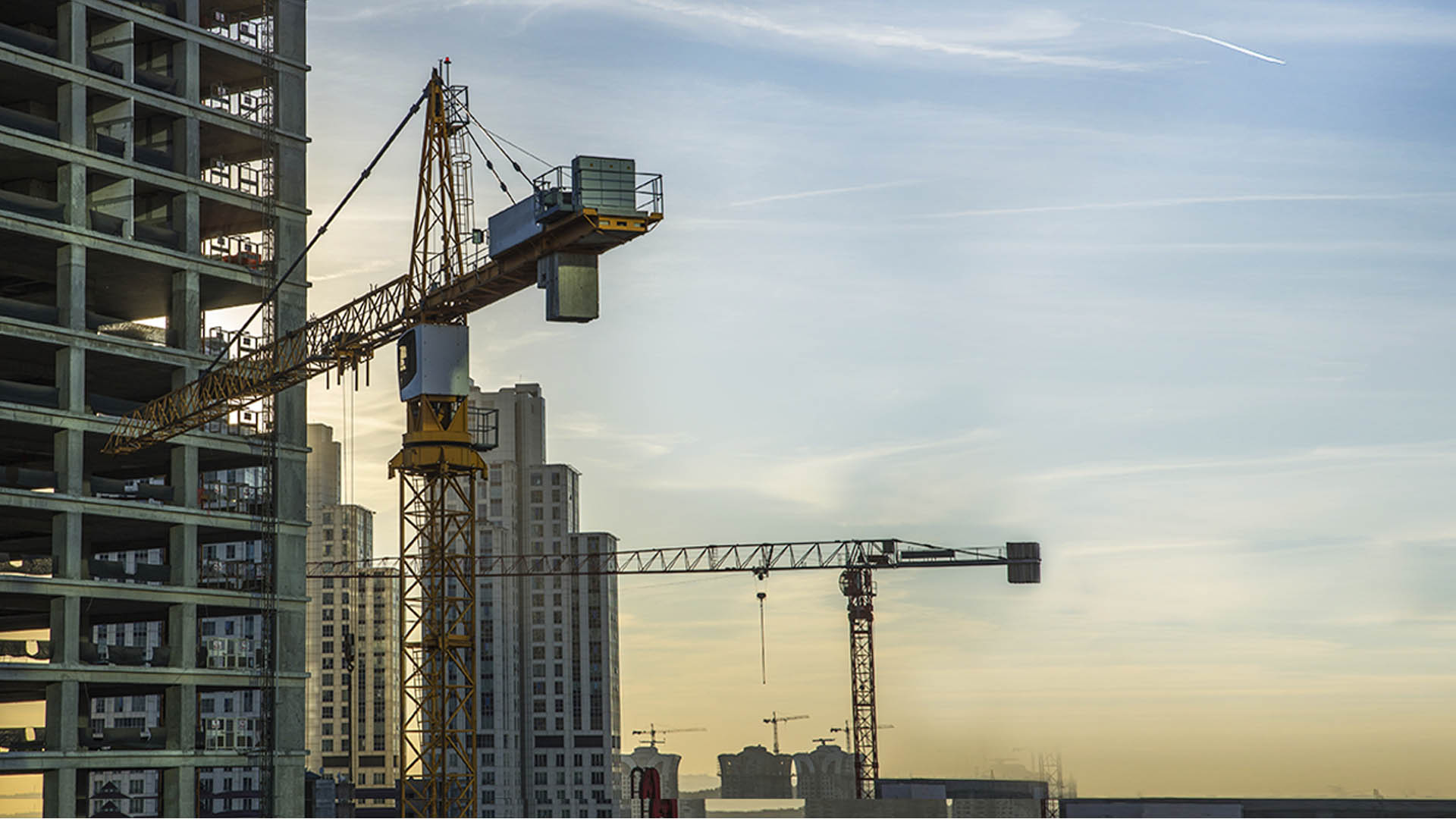 According to a report, 350,000 units remain unsold out of the total number of units that were registered under MahaRERA leading to an inventory overhang of 52 percent as of August end.
The joint report from Cushman & Wakefield and Propstack said with over 50 percent of the current residential inventory remaining unsold and slow momentum of the new launches, the prices have been largely stable.
An estimated 670,339 units across 5,620 projects have been registered under MahaRERA including residential and residential cum commercial under-construction projects. These projects cover 506 million sq ft of development.
Looking at MMR in areas beyond Thane, maximum numbers of projects were launched and registrations done under MahaRERA at 1,835 projects constituting 33 percent of total projects registered.
Gautam Saraf, MD, Mumbai, Cushman & Wakefield said, "Availability of land at the lower prices is a crucial parameter that allows developers to keep the per unit prices under check. Maximum end-users are value sensitive and would like to get maximum benefits out of their purchases. Locations beyond Thane allow developers to create homes that deliver value beyond just habitat. These areas are well connected through public transport including suburban rail and roads, and give developers the confidence to launch large-scale projects in these areas".
The stretch from Bandra to Borivali on the Western Suburb saw 1,400 projects making up 25 percent of the total registrations. The rest of the table was completed by Eastern Suburbs (18%), Navi Mumbai (12%) Thane (7%), and South Mumbai (5%).
1 and 2BHK configuration units estimated at 319,000 had the highest share of sales constituting together of 87percent. 3BHK configurations sales made up 11percent, while even higher configurations were a mere 1percent of the total inventory sold.
Due to the high real estate prices in MMR region, the end-users' affinity has been towards smaller configurations. The report added, even while the capital values of affordable houses across most micro markets have not seen any drastic changes when compared to other cities like Bengaluru, Delhi NCR and Pune, these are higher by at least 10–15percent for comparable projects and locations.
Sandeep Reddy, Director, PropStack, India stated, "As more and more projects register for MahaRERA, the market, including end-users, will have better access to information on developers and projects. For end-users, having all information upfront will help them to assess the final product upon receipt….The data will help us create better, sharper analysis of demand as well as design future supply to help avoid demand-supply mismatches".
While registering under MahaRERA, most builders have revised their delivery timelines. As per the report while 42percent of the projects are expected to be delivered on time, over 43percent of the projects showing delays of up to 3 years and the rest beyond 3 years.
Approximately 57 percent of the under-construction projects are delayed. 1454 projects will see completion in the year 2018, the largest volume of completion.
Also Read: RERA To Ensure Completion Of Realty Projects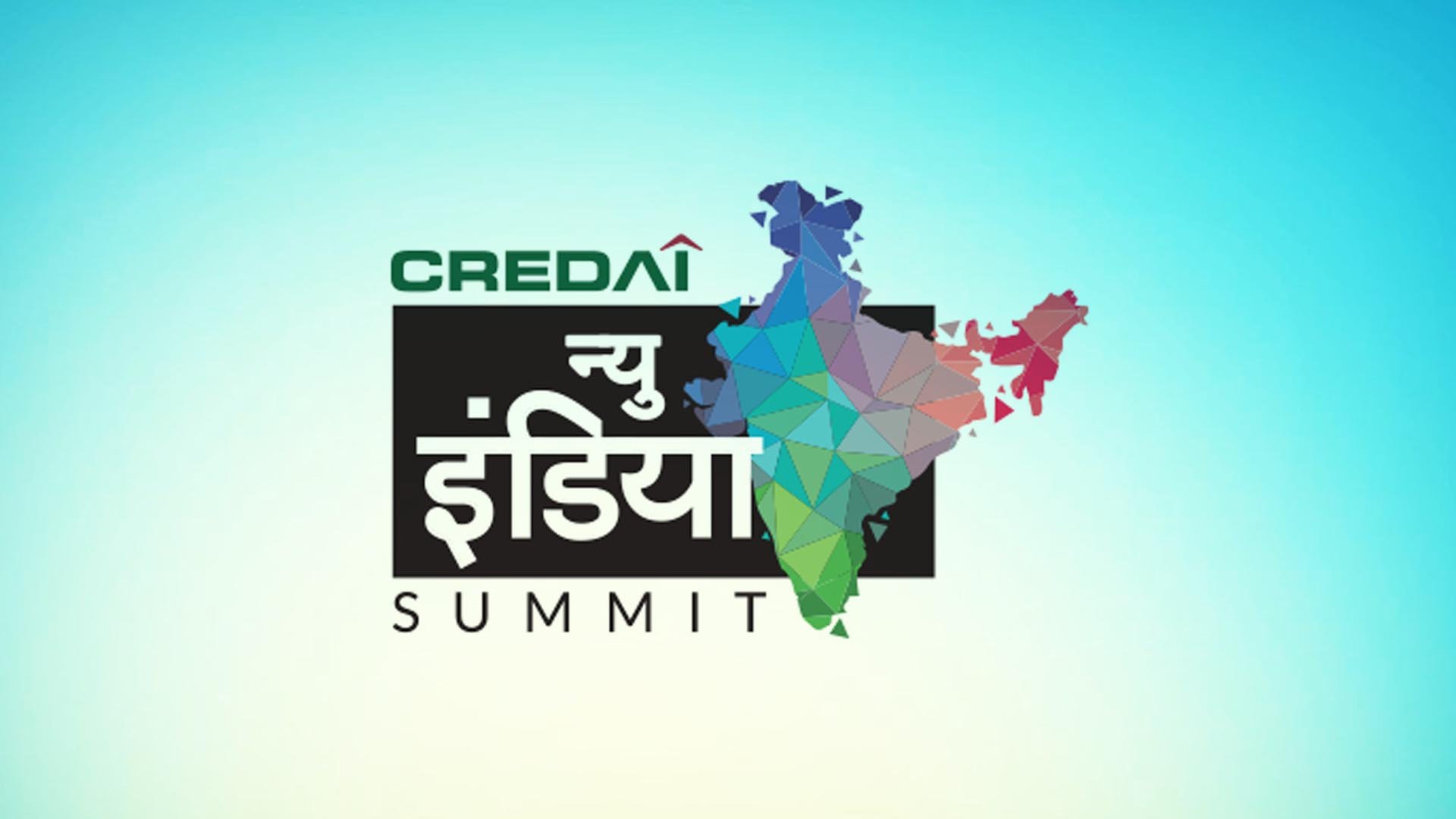 CREDAI is the apex body that represents over 12,000 private Real Estate developers spread across 23 state-level chapters and 177 cities in India. Established in 1999, CREDAI has worked hard to make the industry more organized and progressive by networking closely with Government representatives, policymakers, investors, finance companies, consumers and real estate professionals.
The New India Summit is another such effort from CREDAI to direct focus on Tier II, III and IV cities and develop them to be the forerunners of success. CREDAI New India Summit is all set to unleash the potential of an emerging India. This one small step has the power to give way to a new India.
For the longest time, our leaders and foresighted influencers have put all their time and energy in developing the Tier I cities namely Bengaluru, Mumbai, Delhi, Pune, Ahmedabad, Hyderabad, Chennai and Kolkata. No doubt, these cities have really changed the way people look at India today. These cities are the epitome of advanced technology and modern culture. But they also face challenges due to the grave pressure of urbanization. Decreasing quality of life, increasing the cost of living, overpopulation and unemployment, increase in transit time and traffic congestion, expensive housing, hospitality, education and healthcare facilities are some of the issues that all the Tier I cities face today.
According to a report, smaller cities are developing 79% faster as compared to metros with just 21%. Our of the 12,000 CREDAI members, 76.77% of them are from Tier II, III and IV cities. Looking at the scenario, it is only innate to divert the energies in developing the areas which still have potential. Thus, offering a good quality life to people in those cities itself and taking the pressure off of the Tier I cities.
The Forbes Magazine has said small cities are India's emerging business locations. The government has also been putting dedicated efforts into schemes that directly benefit the growth of Tier II, III and IV cities. Sustainable economic development, improving infrastructure and transportation, increasing employment opportunities, and introducing technologies for rapid urbanization are some of the prime agendas that the government has been taking actions on.
The CREDAI New India Summit will take place on the 9th and 10th November 2017 in Nagpur, Maharashtra.
Also Read: FS Realty Bags The 9th Realty Plus Excellence Awards (North) 2017