Should we buy Real Estate today, post Demonetisation?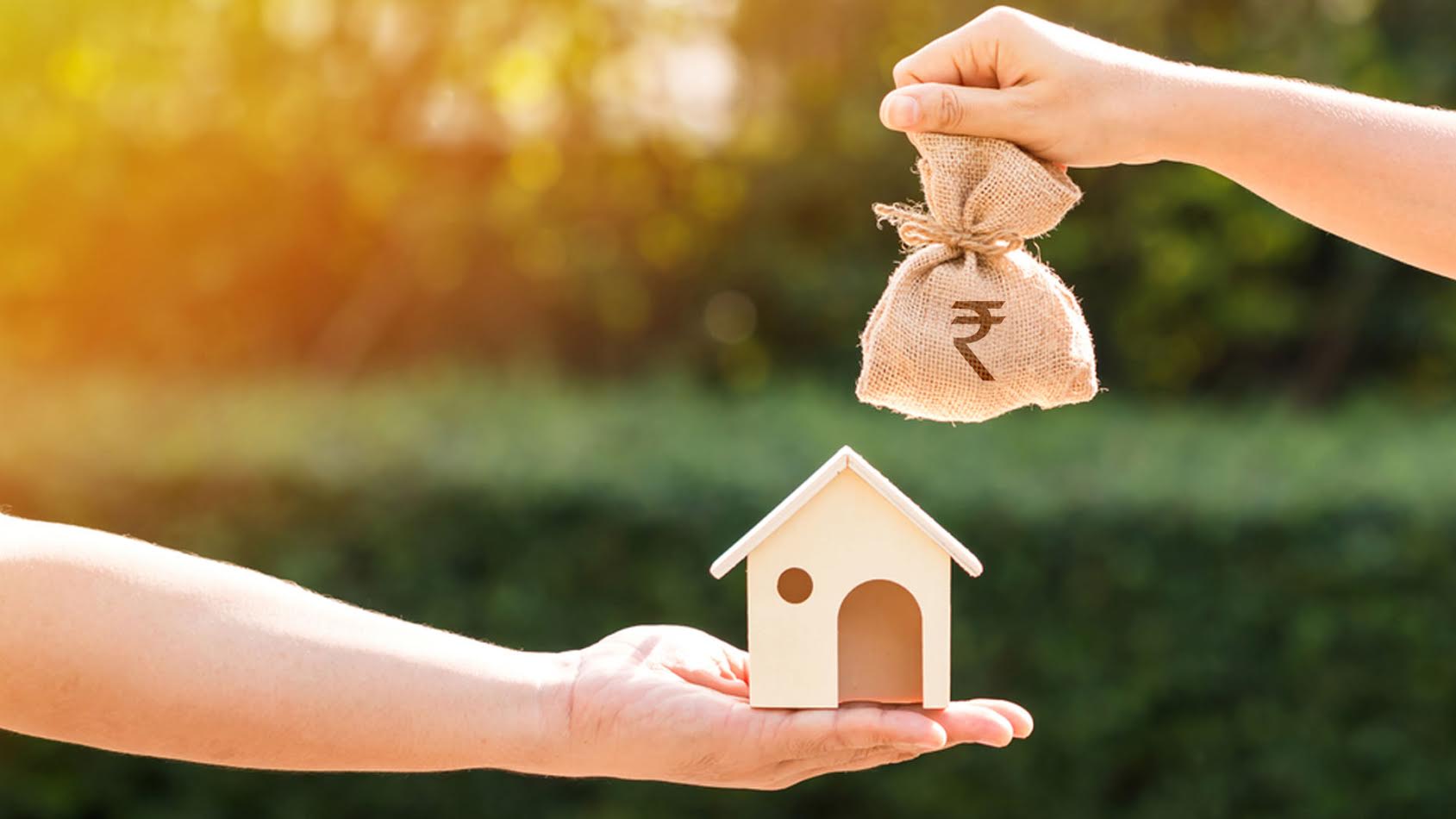 Since demonetisation was announced, there's been a lot of talk about its impact on the property market and how prices of realty will come down substantially. So the question we're asking is whether this is the right time to buy a property or not? 

The common perception is that demonetisation will benefit the home buyer and there will be a correction in realty prices by at least 20%. Whether or not that happens is yet to be seen. Analysts say that that the volumes in real estate will start declining as black money exits the system and prices will fall in the short-run However, it might be a bit premature to arrive at an exact figure regarding price correction. There is no way to be sure that the immediate discount being offered is the 'best value price' of realty. Although the prices today may seem attractive, what happens if the price correction sustains for a longer period and prices of realty fall further?
Under the circumstances it's a wait and watch situation. Therefore it is not advisable for investors to take a call just as yet. In the coming months, the real estate sector is likely to reconcile and conduct itself in a more transparent manner. The 80-20 or 70-30 ratio of payment in black and white mainly prevailed because of the existence of black money in the market and to avoid taxation. It's significant that the attitude of buyers and sellers undergoes a transformation and we begin to understand the perils of dealing in black money.  
It would be advisable to wait for a for a couple of months before we rush into a deal and it just might give us enough time to gauge whether  prices of real estate will fall further or stabilise at current levels. A lower rate of interest on home loans is imminent and one can benefit from it if one is willing to wait just a little bit longer.
PM Modi Hits Another Note: Aadhar Linkage To Property Transactions Gets A Mandatory Status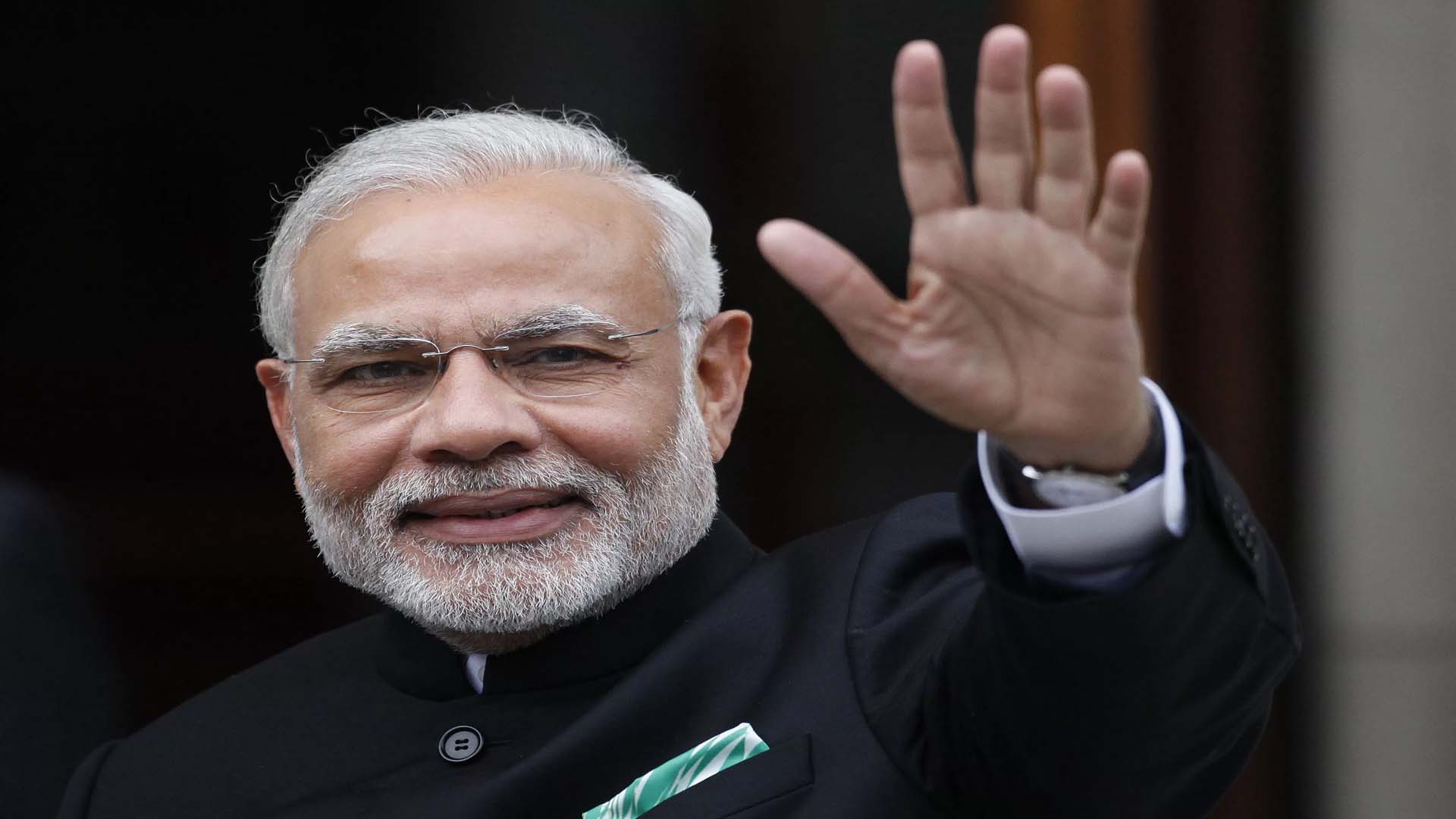 According to latest reports, a staggering 60 percent of the black money in India has been inserted into immovable assets such as commercial and residential properties. Major players in the game are from all sections, like individual to family-managed trusts and charitable organisations. After few months of Prime Minister's announcement of demonetisation, alleged illegal money transactions made a hush comeback in the real estate sector. The elite properties were the major targets. Such properties crossed a whopping number of 3 crores. However, the government has been calling the demonetisation as the key factor in the elimination of black money. Perhaps there was more to the planning by the government. One such step has been announced, that is the linking of Aadhar to the immovable property transactions.
Union Housing Minister Hardeep Puri has no doubts about the linkage of Aadhar with the property transactions. According to him, the government is now putting Aadhar forward to ensure accountability and complete transparency. After a lot of criticism from the various sectors over making Aadhar mandatory in phone numbers, PAN, PPF, bank accounts, now the government is ready to narrow down on the immovable property transactions. All efforts being put to eliminate the flow of black money in the real state sector. It has been hinted since a long time by the government in its various press releases, that steps like demonetisation are just the tip of the iceberg.
Aadhar is being seeded to the bank accounts on a speedy rate by the government, as they are also legally trying to validate Aadhar as mandatory for the public welfare schemes. Prevention of Money Laundering Second Amendment Rules, 2017 has been the platform on which the government is basing the mandatory status of the Aadhar and bank accounts linkage. More than 700 million bank accounts had already been linked to Aadhar. Also the Insurance Regulatory and Development Authority of India (IRDAI) declared the linking of all the current policies to Aadhar as mandatory on November 9.
This step by the government might have huge repercussions on the real estate sector. In this last year after the demonetisation, GST and RERA, the real estate sector has majorly slowed down. And after the Aadhar linkage, this sector might take a longer time to recover from this hit.  On the brighter side, the majority of the people are positive about this step as it will encourage an enhancing of the supply-demand scenario and provide a complete transparency. As the government loads the anti-benami Act, the respective section of investors will rush to disinvest, this may bring down the prices. All the tax profiles of the property registrations valued above Rs 30 lacs are being examined by the Income Tax department. According to findings of the Central Board of Direct Taxes (CBDT) there are 621 such properties and assets worth about Rs 1800 crore
Top Investment Destinations In Asia-Pacific Include Mumbai, Bengaluru and Delhi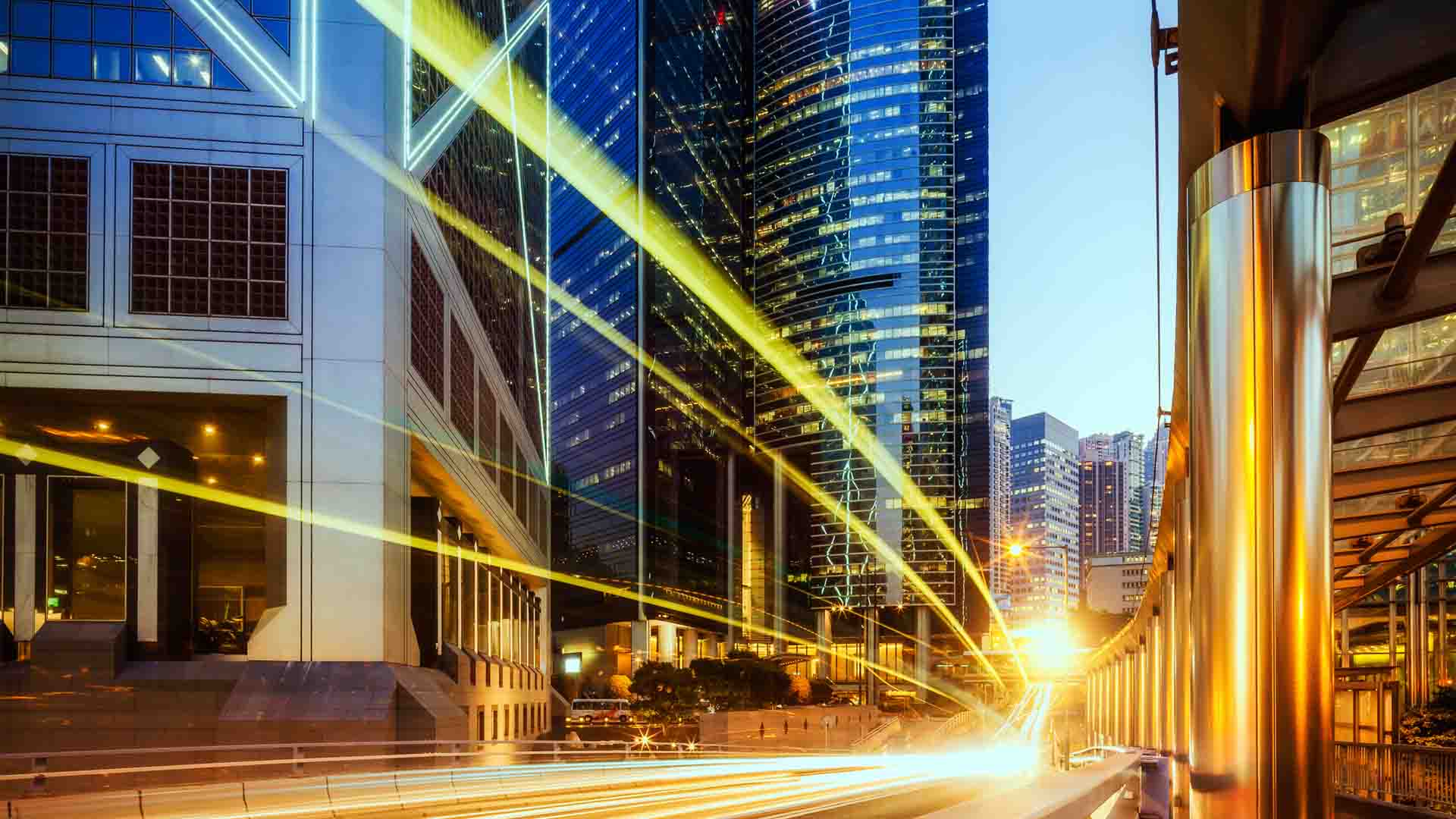 Since the Indian investment policy for the real estate sector has got a thumbs up from the foreign investors the country has regained favour as a preferred investment destination in the Asia Pacific region.
According to the Emerging Trends in Real Estate Asia Pacific 2018 report Mumbai, Bengaluru, and New Delhi ranked 12, 15 and 20 by survey respondents as top investment cities. The report was jointly published by PricewaterhouseCoopers (PwC) and the Urban Land Institute (ULI).
Globally Sydney, Melbourne, Singapore, Shanghai and Ho Chi Minh City were the top investment cities.
The report also said that due to the implementation of GST and last year's demonetisation liquidity issued have been created for real estate and it has also impacted investment and development prospects of the cities, thereby pulling down their rankings.
Mumbai has been ranked 12th after being on the second spot last year, while it ranked 8th in terms of development prospects. Bengaluru and New Delhi stand at 15th and 20th position respectively in the investment destination ranking against 1 and 13 respectively in the last year. They ranked 16th and 18th positions respectively on the development destination ranking.
Mumbai
According to the report Mumbai has benefitted from the recent strength of India's capital markets. Absorption has therefore been strong, driven by demand in co-working, manufacturing, and services companies. Retail is another sector that is drawing increasing foreign investment interest.
Although steadily declining, Mumbai's office vacancy rate (at around 17 per­cent) continues to be very high, and with a pipeline of incoming supply totalling about 40 percent of existing stock, fun­damentals would appear to be negative. In reality, however, Mumbai continues to lag behind in term of Grade-A stock, meaning that any new supply is quickly taken up and that rental growth for those properties remains strong, says the report.
Bengaluru
The city is emerging as the business process outsourcing (BPO) in India. The early foreign investors in this sector bought income-producing assets in business parks along with local partners and benefitted greatly. Some of these assets have now been earmarked for sale, in particular via India's newly emerging REIT sector, which is expected to launch its first IPO in the first quarter of 2018.
8 to 9 percent annu­ally, together with healthy new tenant demand rental growth has been reported by operators of BPO facilities. However, with the emergence of automation and artificial intelligence technologies the BPO industry is tapering off.
New Delhi
As compared to other Indian cities, New Delhi remains unpopular with investors. According to the report this is mainly due to a downtrend in development of residential sector.
Even though this has created a chance to supply bridg­ing finance, there are not many foreigners who have shown interest in it. The report suggests that north Indian develop­ers tend to be overleveraged and often hold portfolios of high-end housing which is in oversupply. Thus many projects have faced delays and some devel­opers have acquired a poor reputation.
Nonetheless there is a big potential the moment the markets turn. Report points, Delhi will be one of the first cities to start seeing a pickup.
According to JLL Delhi missed its opportunity to grab a share of the surging growth seen in business parks located in the south. Even though there was recent demand from IT com­panies, uptake overall has been slow, leaving office vacancies at an elevated 30 percent. Thus it lacks when it comes to absorption however rentals have still been holding firm unlike the lower vacancies and higher rentals in Mumbai.
Other Highlights:
India is the only country to provide long-term sustainable 3 to 5 percent rental growth profile over a long period. Investors identified India among others as a destination where data centres are projected to provide 13 to 15 percent IRR.
Investors are interested about affordable housing as an asset class even though supply of affordable homes increased in last 3 quarters. The report says the important reason being availability of land at affordable price and not so far away from the cities, no single window approvals, and time overruns etc.
India continues to attract strong flows of institutional and sovereign wealth type capital suggests the report. It adds, investment in India offer massive scale opportunity and continues to be strategic in nature. Also, most international investors in India prefer commercial property, with cap rates currently averaging in the range of 8.5 percent to 8.75 percent.
Mostly due to tax reforms, India logistics sector has recently been the target of an investment boom. The average appreciation in rentals has been anything between 8 to 10 percent per annum, higher as compared to office space, growing 5 to 7 percent.
The residential properties, due to demonetisation campaign, GST and increased regulation of real estate development practices, continue to suffer. High-end residential oversupply is another ongoing problem. India remains the real bright spot for new REIT markets.
The Indian Real Estate Will Soon See An Influx Of Foreign And Local Investment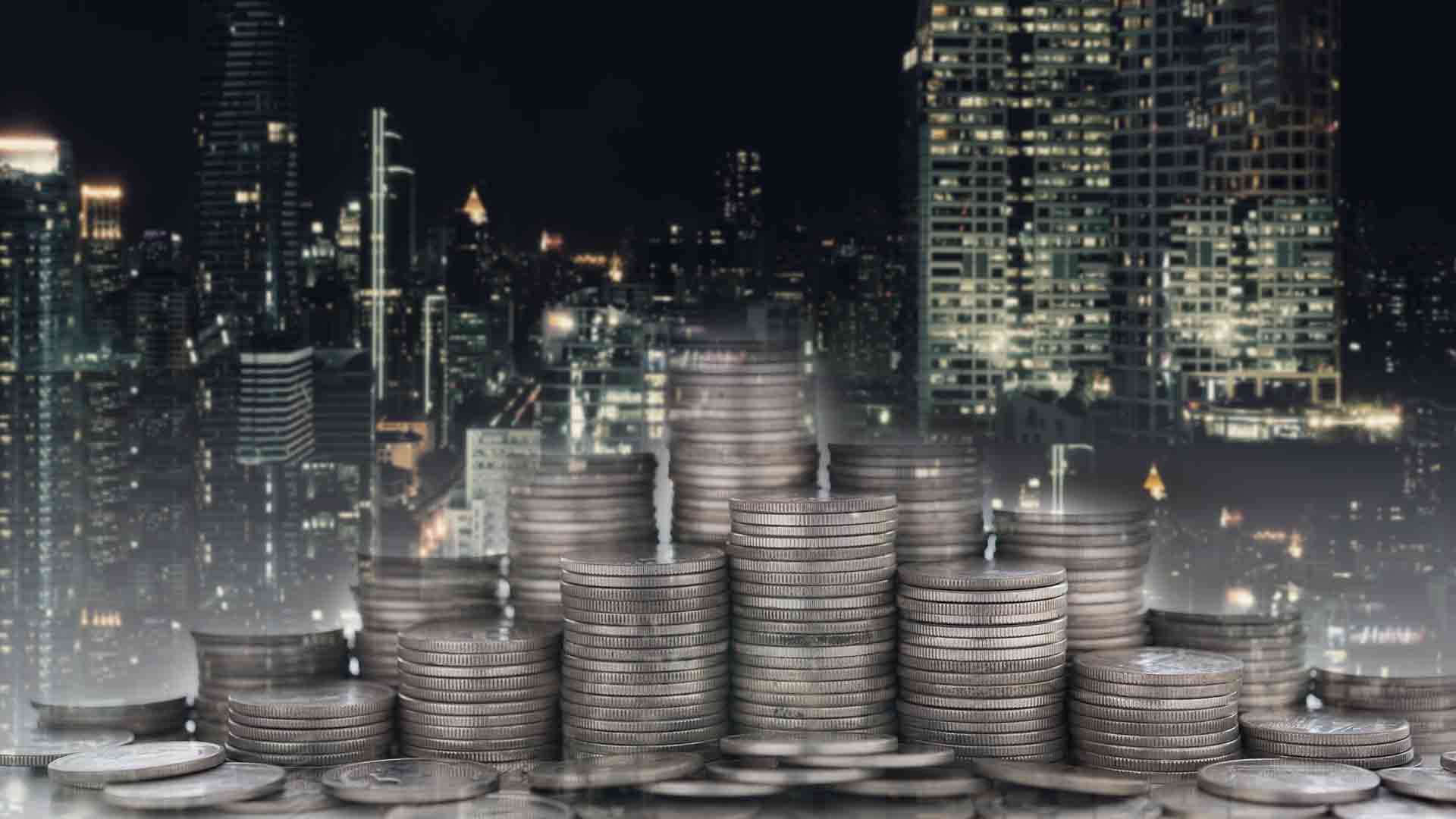 In the wake of recent transformation in the Indian real estate, it is going to witness a tremendous flow of both foreign and domestic investments bringing in more funds in the sector. The Indian property market has already noted a 40% on-year jump in inflow of funds since the start of this year.
According to a study by Knight Frank, almost $3.15 billion have been invested in the market between January and end of June through various channels such as Institutional investors, including private equity, pension funds, sovereign funds, domestic investors, and non-banking finance companies. Another study conducted by JLL India shows, India has received a private equity inflow of ₹ 16,008 crore till June 2017 as compared to ₹ 15,601 crore last year.
In the last 18 months, the government has introduced many noteworthy polices such as the Real Estate Regulation and Development Act (RERA), Goods and Services Tax (GST), Real Estate Investment Trusts and demonetisation. Samantak Das, Chief Economist and National Director, Research, Knight Frank India stated, the global economy is recovering with better job prospects, decline in unemployment rates and rising inflation rate in developed economies. The investors are hopeful of fall in inflation adjustment returns and consolidation of domestic currency, so they are seeking investment in emerging markets at cheaper rates.
With implementation of reforms such as GST, the real estate sector is attracting the interest of many global investors. The market is already observing a rise in the flow of foreign investment against the backdrop of Real Estate Regulation and Development Act (RERA), focus on affordable housing and the Real Estate Investments Trusts. Due to this domestic investors have also shown a huge interest in the market.
Shobhit Agarwal, Managing Director, Capital Markets & International Director, JLL India said, the various reforms introduced by the government are changing the investment scenario which is making India one of the top emerging markets in terms of investment. A comparison between debt and equity investments seen between 2014 and first half of 2017 which stands at more than ₹ 98,000 crore, are higher than the ₹ 95,000 seen during the entire decade from 2003 to 2013.
Among the different segments, commercial realty has experienced the highest interest from investors due to falling capital rates. With the possibility of further drop in rates, revenue generating commercial assets has become good choices for investors to generate healthy risk adjusted returns.
According to Rubi Arya, executive vice-chairman of Milestone Capital Advisors, excess liquidity in the market has compressed interest rates which will further drop capitalization rates in future, hence investing in such high yield assets will help in appreciating the capital value of these assets. Corporates are also expanding head count as they are focused on growth because of growing GDP numbers leading to higher absorption. As a result, there is a momentum impact investment for commercial real estate.
Global investors such as Blackstone Group, Singapore's sovereign fund GIC, Canada Pension Plan Investment Board (CPPIB), Goldman Sachs and Qatar Investment Authority are already investing in the Indian real estate market for the last few years. More global investors are also looking for further investment and alliance opportunities.