Using Big Data to Find Clients for Your Real Estate Business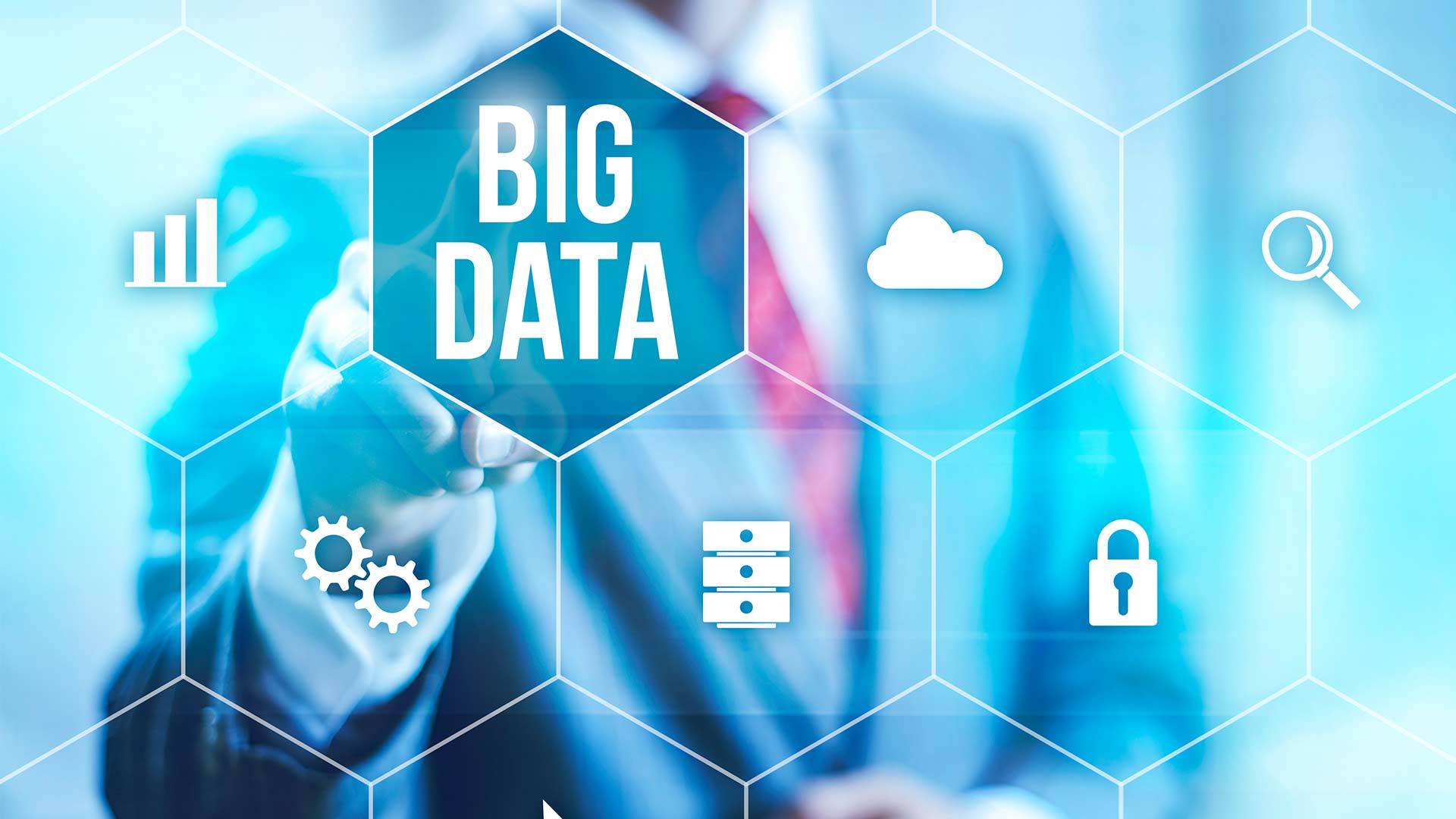 In one of the most competitive industries in the world, real estate professionals can adapt to the times to find the right clients and reach them in the right way. It's no longer just a matter of "trusting your gut." If you're looking for trends to push your business to the next level, you can pursue big data opportunities.
What Exactly Is Big Data?
While this term is thrown around a lot – often attached to phrases like the "internet of things," it's really just what it sounds like. Big data refers to large amounts of data that have been collected over time, specifically on the internet. Since becoming publicly available in 1991, the internet has been a cache for information about people, whether that's preferences and hobbies (social media), shopping history (coupons and purchases at stores or online) or even your credit and financial information (the credit bureaus). This creates some opportunities and challenges for the world of real estate.
Why You Should Rely on Big Data
In a world where people are being bombarded by advertisements, how do you get your marketing initiatives to the top of your clients' minds? More importantly, how do you know that the process of reaching out to clients you're trying to attract is really the best use of your time and resources?
Big data provides some insights on this. In a breakout session at the 2016 National Association for REALTORS®, licensed REALTOR® and CE instructor Carrie Bey-Little explained that this information provides the following opportunities for real estate professionals:
It shows hidden trends and patterns
It uncovers new insights
It helps you understand which information is important, and which is not
Not only this, but real estate agents aren't the only ones who have access to this information. A large portion of data on the internet is free, and that means it can be accessed by your clients, specifically internet-savvy ones. As Bey-Little explained, while "We have more access to data – quicker, faster, real time – our customers are finding answers to questions faster than we can."
Bey-Little goes on to say that this information is often easier to find than we think. Simply doing a Google search can uncover enormous amounts of data.
Big Data and Where to Find It
The overall purpose of big data, as Bey-Little describes it, is to capture leads, choose target markets, build relationships through marketing opportunities and to meet the needs of the savvy consumer.
There are plenty of big data or predictive analytics companies throughout the world, whether you're using them for purchasing data, discovering insights in your own data or looking at trends in your marketplace. Companies like Realist® from CoreLogic®, Smartzip and Infosparks are great options for offering interactive data visualization, meaning you can see the data that's important to you, and then act on it.
Using Data to Advertise
Once you have a service that helps you make sense of your data, you can use this information within the different marketing channels (social media, email and direct mail), all of which have their own targeting and opportunities.
Using Big Data with Social Media
When big data is discussed, it's regularly in close connection to social media. Many advertisers are flocking to social media sites because large amounts of people – especially the 18-35 demographic – are on these social platforms. But just because you can potentially reach many people online, how can you be sure that you're reaching the right people?
First of all, don't spend all of your time working on organic social media posts. Organic, meaning posts without paid sponsorship, were once the bread and butter of social media platforms. Now, Facebook and Instagram have changed their algorithms, which often means these organic postings will only be seen by a few people. Too often, people spend their entire days tweeting and posting organically. Will it do some good? Probably. Are there better and more efficient uses of your resources? Absolutely.
But paid advertisements on social media platforms offer some decent opportunities for targeting specific clients using big data. You can go to Ads Manager on Facebook and Instagram and promote your post to a specific audience, whether that's through a custom audience that you've been building for years, an audience of people who've triggered a pixel on your website, or an audience based on demographics.
Before you jump on Facebook and begin spending money to target your neighbors with ads, it's good to be aware of the realities of targeting with social media. While it's easy to get clicks and engagement on social media ads, it's more difficult to get buying customers. It can be easy to mistake clicks for conversion.
As for the other social platforms, such as Snapchat, there are some engagement opportunities, but their advertisement abilities are still evolving.
Using Big Data with Email
While not seemingly as trendy as social media, email has perhaps the best and most profitable opportunities for remarketing, especially when it comes to engaging previous clients. Once you've paid for the email service, your emails aren't costing you much (or anything). This is much different than Facebook, where you pay for each result. And sure, paying $.20 per click may not seem like a lot, but once you have a few hundred clicks, it adds up.
You can begin optimizing your emails to get the best possible results. Start by creating a welcome series that encourages people to engage and react. If your data shows that no one clicks on the links in your email, perhaps your copy needs to be tweaked or improved. If no one opens the email, perhaps you should change your subject lines. Even if half the people who get your email open it, still work on optimizing your copy. You'd be surprised what changing a few words or adding an image can do. Use your big data insights and act on them.
Once you've started to optimize your emails, you can segment data and create a clear path for your clients. For instance, think about people who've purchased homes. From the data you have and the insights you've gained in your industry, you may deduce that people in your areas are more likely to buy another house after a certain number of years.
This information allows you to use email for two things. First and foremost, you can continue engaging this population before they're ready to buy. Send them helpful tips or recommend products or services that would be beneficial. Keep your name at the top of their mind.
From there, when your data shows that the likelihood of them moving increases, hit them with another email. And sure, not everyone in your email population will need this service at this exact time. But by foreseeing it, you're getting in front of this audience before any competitors.
Using Big Data with Direct Mail
Direct mail is still a relevant form of marketing. As Bey-Little explained, "Buyers come from the internet and listings come from the mailbox." To make the most of direct mail, you should consider reaching out to the credit bureau Experian, which has a mailing list database that includes fountains of data. Not only can you find addresses of clients, but there's also home value, home owner age and income, and even census data to track information (such as the number of children they have). Now you can start to segment your own data, find the attributes of clients who are more likely to buy and then target similar clients. This can be a powerful opportunity for real estate professionals.
Interweaving the Data
In today's information-saturated age, it's easy to become overwhelmed by big data. This information shouldn't be a cause for anxiety. It can be a life raft for your most precious commodity: time. The most successful way to use this information is to find a service that provides data analysis and visualization. From there you can dive into the details and find attributes of the best clients for your business goals. Then, you can take that information, target people with social media, email and direct mail, and pursue these clients with the most effective marketing.
Have you taken these steps to make big data work for you? Share any tips in the comments!
Source – quickenloans
Technology Ready To Regulate The Unorganised Real Estate Sector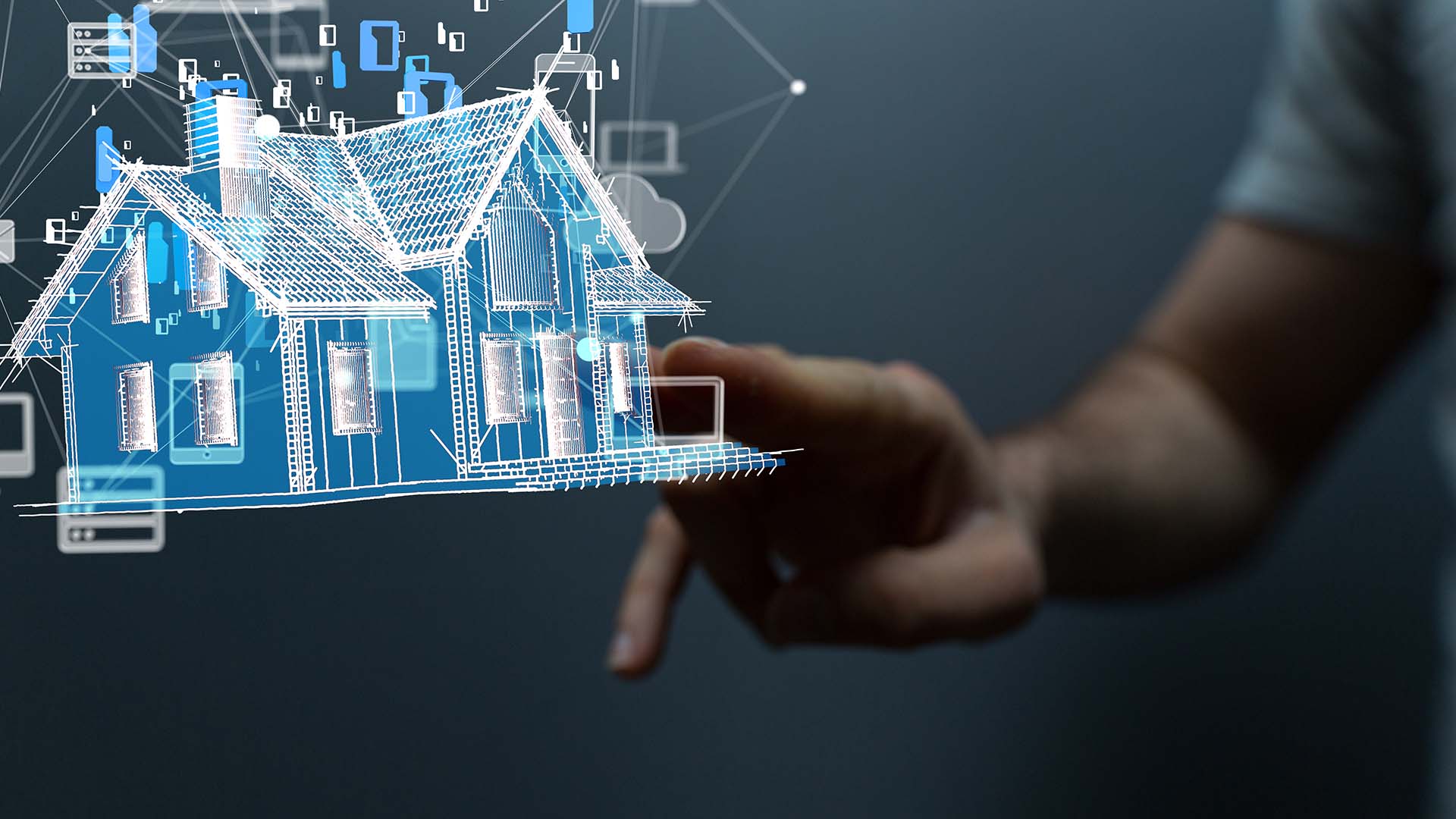 India has reclaimed the title of the fastest growing economy in the world from the China. According to a report by Central Statistical Office (CSO), the Indian economy has regained its momentum with a GDP growth of 7.2% in the December quarter of 2017-18, which is the fastest in five quarters. This rapid growth is due to the implementation of better policies and by swift development across multifarious industries to reaffirm the growth of real estate sector with all other sectors in the country.
The steady rise in disposable income of consumers as well as the rapid infrastructure development are the two factors that have made the Indian realty sector as one of the major sectors in India. In a report by the Indian Brand Equity Foundation, the real estate sector has evolved remarkably and is projected to be worth more than USD 180 Billion by 2020.
With an expectance rate of 30 percent growth over the next decade, the real estate sector has become the 2nd largest employer in the country after the agriculture sector. The realty sector mainly comprises of Commercial, Housing, Hospitality and Retail sub-sectors. The additional step is been put forward by the government's initiative in the form of affordable housing, which is also proving to be a support the sector's growth.
The fast growth of the Indian real estate sector has made evident the urban development in India, one of the key factor that is playing a major role in promoting the industry's growth is utilization of innovative technology. The ever-increasing demand for office spaces among Indian corporates, semi-urban and urban housing projects announced for the country's growing urban population are also the propelling factor for the steady growth of the real estate. For the next three year, this progressing real estate market is predicted to witness significant growth at a Compound Annual Growth Rate (CAGR) of 11.2 percent.  
In the recent years, new changes in the field of innovative technology, especially mobile & internet has been able to transform several industries, such as the real estate sector in India, and has become an important growth enabler for the same.
Due to limited means, like referrals, the Indian real estate sector saw some challenges in terms of discovery and enabling transactions, before using the power of technology. The process at that period was inefficient and slow as most individuals had to rely on those within the network and the word of mouth to seek credible sources before any transaction.
The slow procedures of the print media for the advertisements was followed by the arrival of brokers or real estate agents, who facilitated a much easier discovery and became the most sorted out sources to find information for multiple properties. In the meanwhile, they also played an important role in managing and taking care of all the bureaucratic documentation, apart from ensuring the genuine involvement of all parties and enabling site visits. However, this gave rise to the additional brokerage cost borne by customers.
In the recent times, the brokerage structure has become the biggest constraints faced by customers while house hunting and finally many promising real estate players ultimately realized that the brokerage system must be eliminated. This led to the creation of the new generation peer-to-peer platforms like NoBroker.
These kinds of platforms are now playing a key role in eliminating the extra costs with the information ambiguity, and are connecting tenants and lessors directly. With the support of Aadhar, a lot of documentation has also been moved online. It seems that the unorganized real estate sector will see a new path paved by the technological disruption, forward to the growing confidence of the customer, by tech-based platforms in future.
5 Tech Gadgets For Real Estate Professionals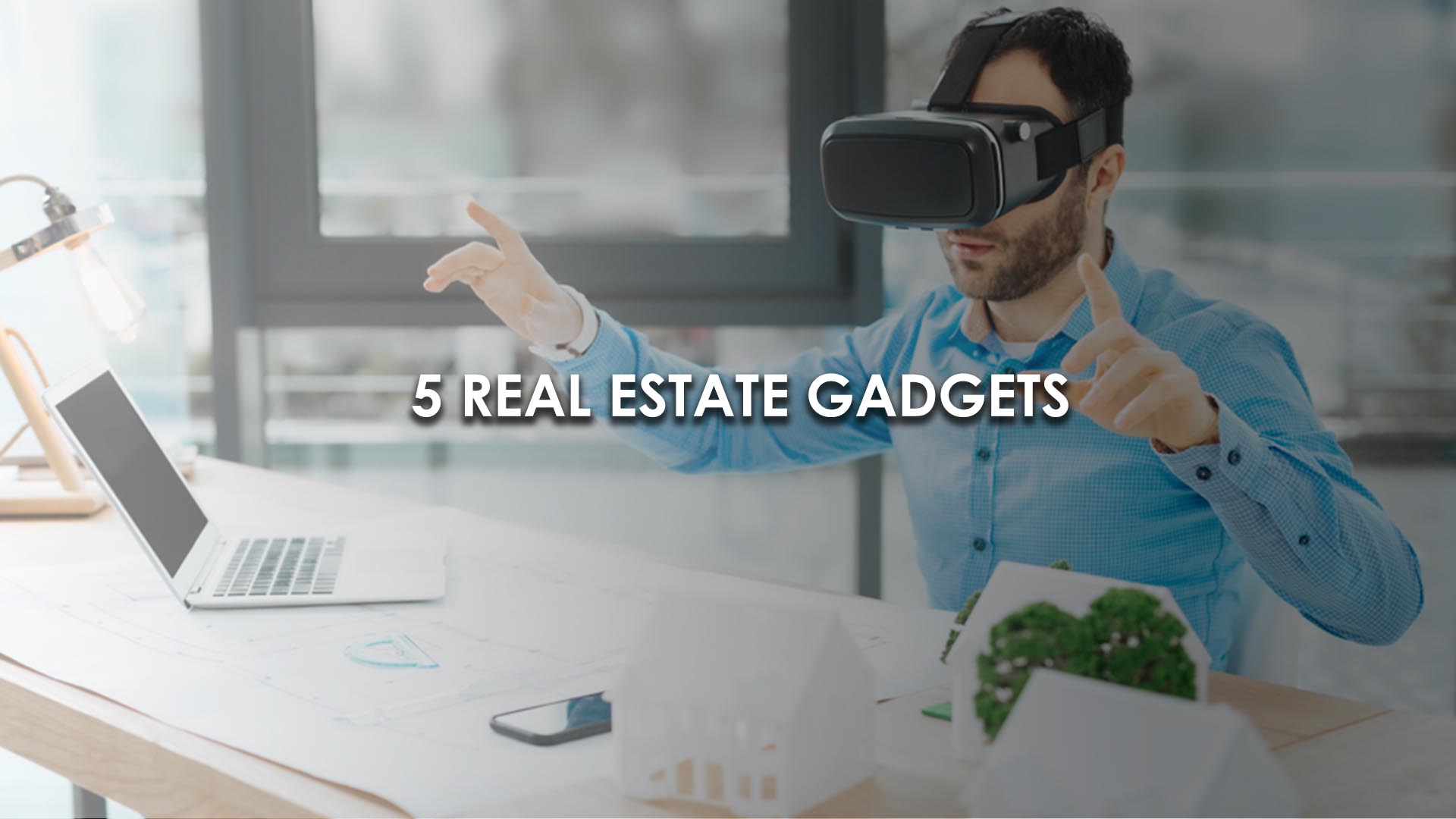 The Indian real estate scenario is finally acknowledging the technological advancements being introduced in the field. Here is a list of popular gadgets that is sure to impact any real estate business in the year 2018. They make incredible gifts too.
So read and get ready to indulge.
Amazon Echo
Amazon Echo has already established itself in the international real estate industry. The most popular device in the voice-activated internet (VAI) domain is still being debated about its effectiveness as a lead generator. However, there is no arguing that having your brand recommended by Alexa makes for a slick bit of marketing panache. Voiceter Pro and Agent Neo are leading the charge in this space.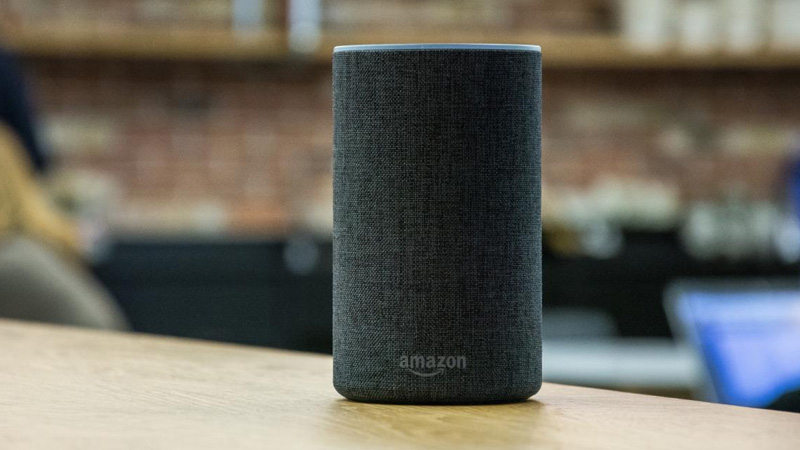 Apple AirPods
If your car still isn't connecting your calls then it's time to get your hands on the Apple's AirPods. They are super compact and charge while stowed in their dental floss-sized case. They are the next best option for your mobile listing center. It triggers are pairing process merely by opening its case.
If it is Apple-on-Apple, Siri is accessible in two quick taps. It is very useful when needing to find a potential listing or confirm an appointment time while on the go.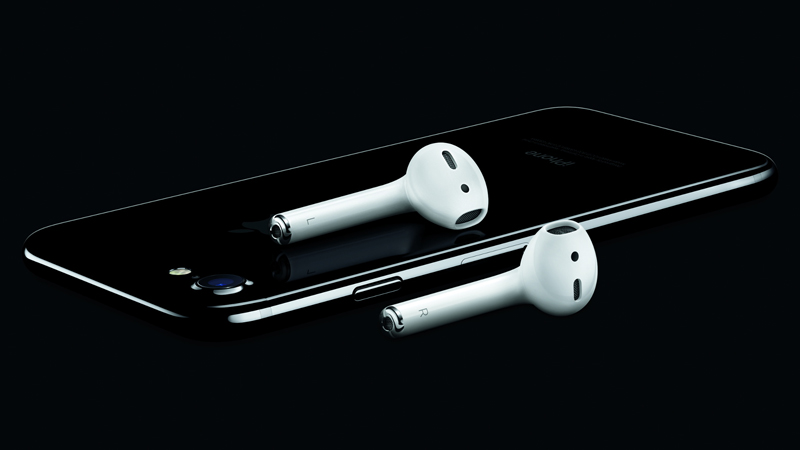 Gnarbox Portable Backup Drive and Editor
This is the for the new-gen brokers who use drones and 3-D tours to market listings. This is the required tool which will make their life very easy.
The burly, postcard-sized Gnarbox rapidly syncs and organizes photos and video content from any camera or smart device. It comes with onboard wifi to stream data and has 128 GB or 256 GB of storage space. It comes packed with its own editing software that runs in unison with an app on your device. You can connect via USB 3.0 or 2.0, SD card, Micro SD card, and a mini USB 3.0.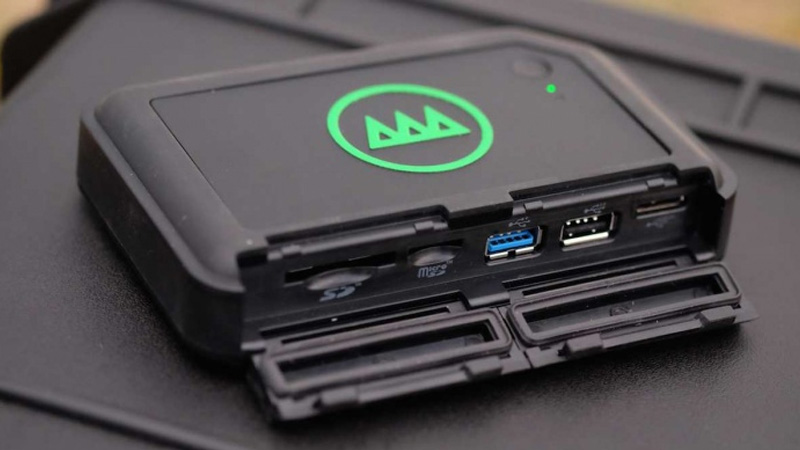 Ricoh Theta V
Add this to your 3-D tour and you will have happy potential clients who can see everything outside of exploded floor plans.
This 360-degree, fish-eye camera, hardly the size of a television remote control, captures candid 12-megapixel images. It has almost three times the shutter speed of the Theta S. This lets you click sharper images even in low light and with far less image noise when shooting the sunroom.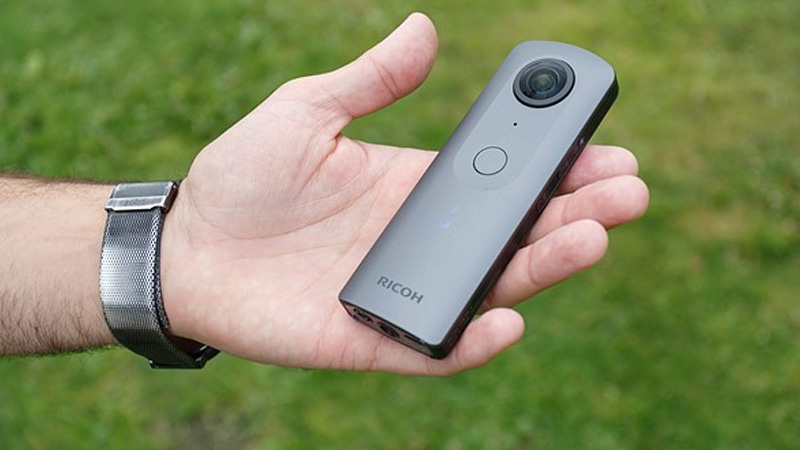 DJI Spark Drone
The perfect partner for any agent who is new to aerial listing photography. This mini-drone has a built-in stabilizer. It automatically creates a 10-second final edit of your flight path. You can use this for quick-hit marketing on social media or listing landing pages. It employees programmed flight paths and gesture control to capture up to 16 minutes of 12-megapixel footage.
DJI is the leading name in unmanned aerial vehicle (UAV) cameras, and the Spark was made to entice new practitioners.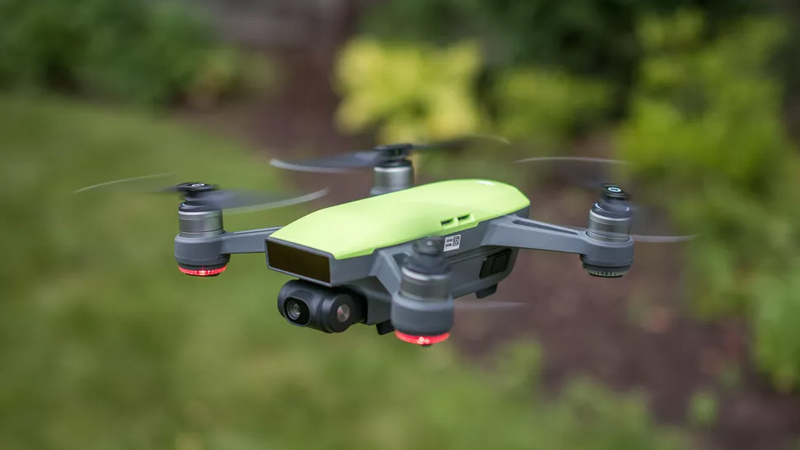 The first world country's real estate agents have always been eager to adopt new technologies. They both make each other better. We will keep introducing you to new technologies so you can adopt them too and make the best of it.
Real Estate Agents Now Being Replaced By Robots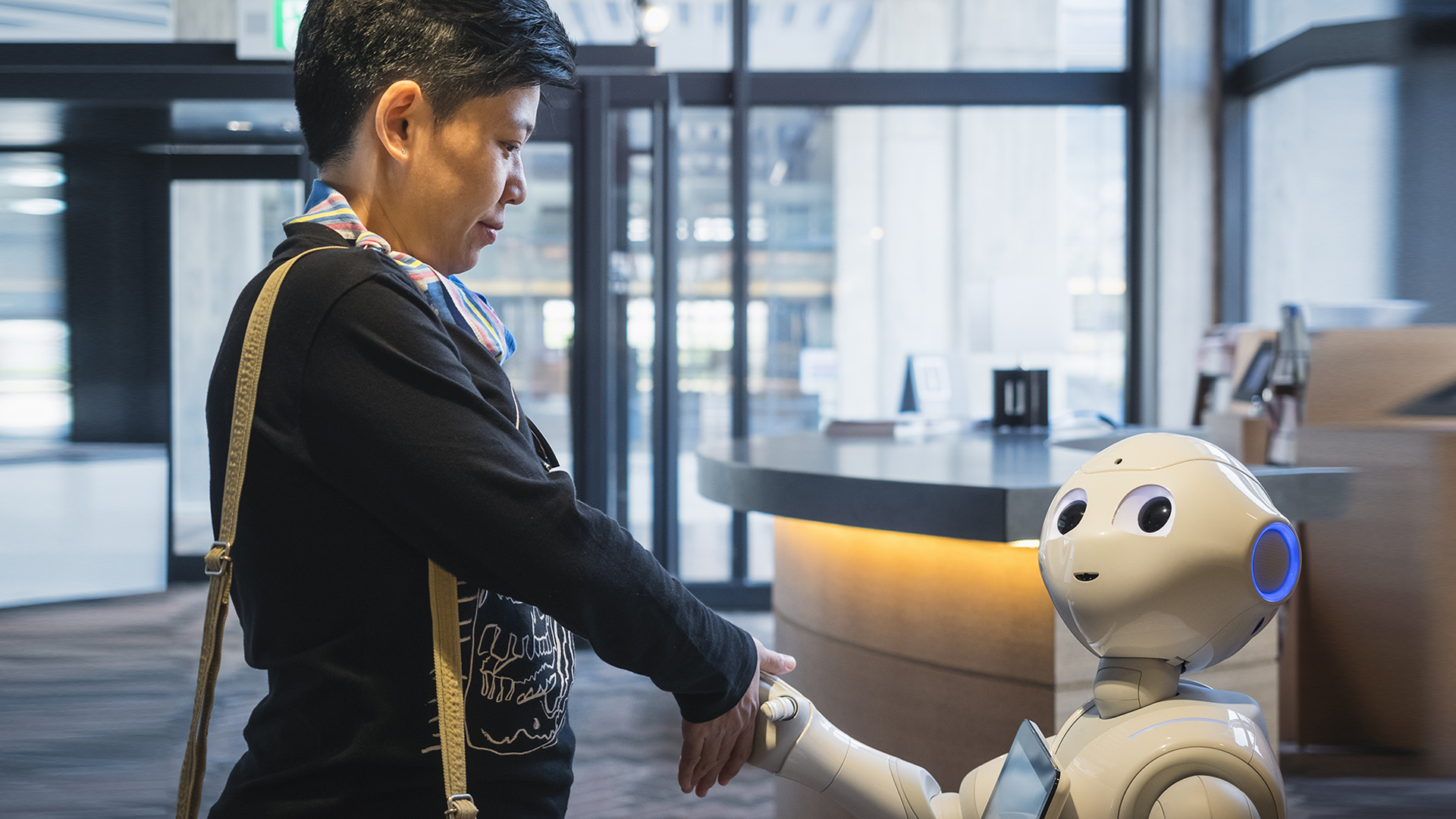 The next time you are buying a residential space it could not be from a real estate agent. Or at least a real one, as real estate agencies partnered with a few startups have started recruiting robots to do the jobs that their realtor counterparts did by introducing Artificial Intelligence (AI) to their workplace.
According to The Wall Street Journal (WSJ) the three companies listed for incorporating Artificial Intelligence at their workplace are a brokerage firm in Woodland Hills, California named REX, the second being California property management company called Zenplace, and a Brooklyn-based startup called VirtualAPT. Zenplace and REX both have recruited robots to interface with the customers.
The California based company has named the robot REX after the company's name and has place it in seller's homes to answer customer questions and also the collection of data. Zenplace has employed robots to assist the real estate agents to efficiently communicate with the customers.
While VirtualAPT has built a robot that can make 3D videos of residential properties. In a busy world of today where clients on most occasions can't physically go and check the property for purchase. Hence the idea is to provide the buyers with virtual property tours that are convenient for the clients.
Artificial Intelligence is being incorporated in most business and other fields as well and bots will be able to take over from the real estate agents and simplify the entire property buying process. Also this revolutionary step may help reduce the commission costs on the property deals that are usually charged by the real estate firms.
Jack Ryan, REX founder and CEO told the WSJ that he thinks AI and robots are definitely disrupting the real estate industry. But Robert Reffkin, CEO of a New York-based real estate brokerage called Compass, disagrees.
Reffkin told the WSJ, "I believe that agents are critical to transactions and always will be." He doesn't think that this new trend will result in the layoffs or loss of jobs that automation critics typically cite when robots start encroaching on an industry. But the question remains: Could robots better realtors than their human counterparts?
With both sided arguments in place the reality is that robots have already significantly started impacting the real estate sector. Though the impact may be in the form of assistance to human realtors and brokers. And it is anticipated that in the near future bots might replace human realtors completely in the process of selling houses.
Also Read: Artificial Intelligence And Its Impact On real Estate