Housing for All: How an Infrastructure Tag for Affordable Housing will Help Realise it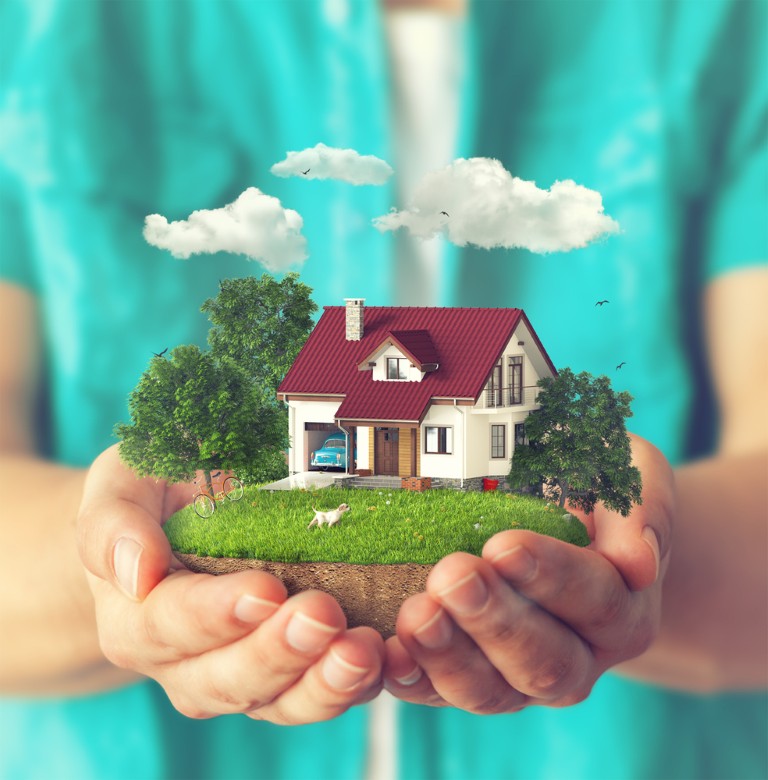 The 1990s was a seminal decade in India. Liberalisation and privatisation ushered in by then Finance Minister Dr Manmohan Singh in the game-changing 1994-95 budget induced competition and growth in various domains such as banking, retail, etc. The housing sector too saw a sea change with the private developers taking over and the government's role becoming limited. Needless to add, the housing market went through the roof in no time. While incomes of many people increased in tandem, a vast majority also found themselves priced out at the same time.
To cater to the latter segment, who belong to the median or lower income groups and constitute a sizeable proportion of India's burgeoning urban population, affordable housing schemes emerged in the suburbs of metros. To underpin the momentum, both central and state governments rushed in with policy support to encourage private players to invest in the affordable housing segment. Those ranged from waiving off service taxes, land use charges and exempting external development charges (EDC) and internal development charges (IDC) to subsidised loans. From being a provider of affordable housing, the government's role changed to that of a facilitator.
But the yawning demand supply gap persisted. To tame it, in 2015 the Modi government launched the flagship programme called "Housing for All by 2022," with an aim of constructing a staggering 2 crore houses by 2022. To achieve it, however, it realised more needed to be done. Hence, it went a step further with the landmark declaration in the just-concluded 2017-18 budget, in line with a long-standing demand of real estate developers – infrastructure status to the affordable housing segment.
With it, the central government hopes to inch closer to its target of helping all Indians realise their dream of owning a home by 2022. Here's a dekko at its sweeping regulations meant to help buyers:
First and foremost, the infrastructure tag would make it mandatory for banks to lend to developers of affordable projects at cheaper interest rates (currently developers borrow at steep rates of 18 to 24 percent). This would encourage more builders, including top tier ones, to foray into the segment. Supply would be boosted and more importantly prices of housing units would come down, thereby enabling more low-income group people to buy homes. This will complement the earlier announcement of 4 and 3 percent interest subsidy to buyers for a housing loan of up to Rs 9 lakh and Rs 12 lakh for a unit of up to 800 square metres.
Besides making homes cheaper, laws also intend to make them spacious. In the 2016-17 budget, houses with built-up area, which includes the common space for lifts and corridors in buildings, of 30 square metre and 60 square metre were given 100% tax deduction on profits. In this fiscal's budget, those numbers have been made applicable to the carpet-area, which includes the wall-to-wall area. This would in effect up the qualifying size for affordable houses. At present, the 30 square metre measurement is applicable for affordable housing projects located in the four metros and the 60 square metre is applicable to those within 25 kilometre from the municipal limits of the four metros.


Increasing the size of houses, would also bring more projects under the ambit of affordable housing thus making more units available for home seekers.

The budget has made legislations to benefit builders, with profit featuring at the top of their agenda, too. A roundup of the sops given to constructors follows:
In addition to access to reduced borrowing rates, the deadline to complete a project would now be extended to five years from the current three. This would go a long way in easing pressure on builders as a lot of time is soaked up in procuring requisite approvals. Once they overshoot the deadline, however, all benefits will be denied to them.
A year's income tax relief has also been provided to builders as there is little income from rent on completed units that are not sold.
Finance Minister Arun Jaitley has also announced a slew of other measures along with the aforementioned ones to achieve the goal of housing for all. For instance, he has proposed halving the income tax rate to 5% for those making up to Rs.5 lakh per annum. This move would likely spur demand for affordable homes. He has also announced pumping Rs.23, 000 crore into Pradhan Mantri Awas Yojana to build one crore rural houses by 2019. Further, he announced National Housing Bank (NHB) will refinance individual housing loans to the tune of Rs.20, 000 crore in 2017-18.
Unlike the direct government involvement in nations like Hong Kong and Singapore, where public housing has been a roaring success, the Modi government has decided to incentivise the private sector to fillip the affordable housing sector. If it pans out as per plan, the government would have a major feat to boast about.
Source: finance.