Global Luxury Realty Conclave: Window to Global Luxury Real Estate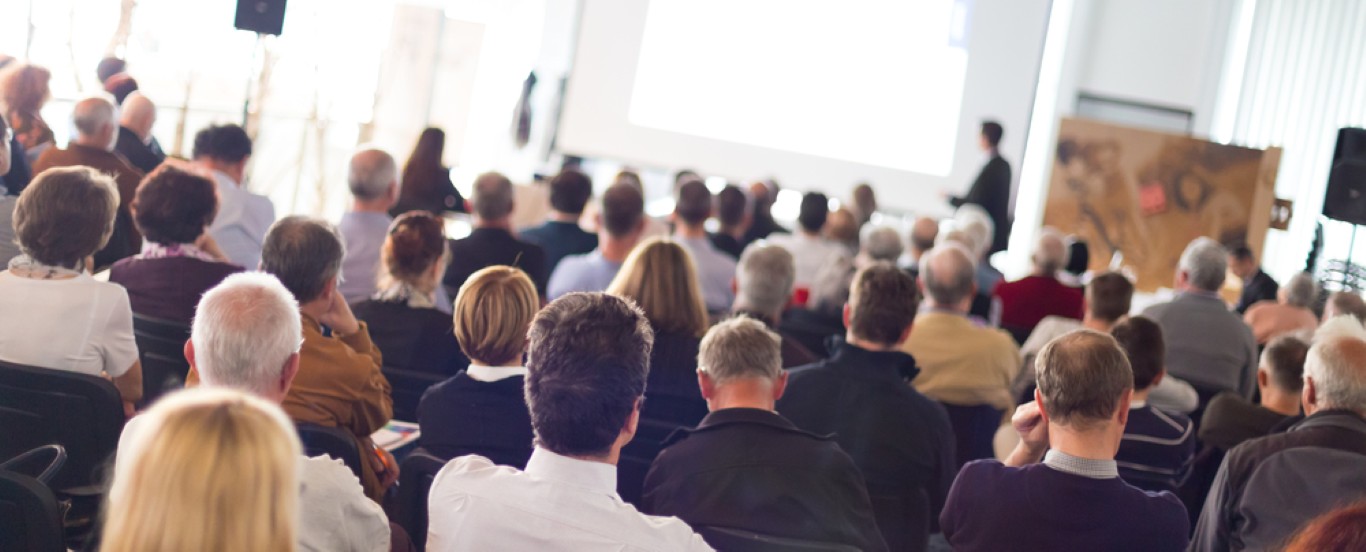 Fluctuating market dynamics and unpredictable global situations are the key factors that impact and influence the Real Estate industry. North India Sotheby's International Realty will debate and discuss the future of the Global Luxury real estate market at its first ever Global Luxury Realty Conclave in association with Confederation of Indian Industry (CII), to be held in New Delhi on February 25-26 at The Taj Palace Hotel. Global Luxury Realty Conclave, a much-awaited convention and exhibition, will bring leaders and stakeholders in the world of luxury real estate under a single roof. In its capacity as an international networking platform of high repute, the event will welcome representatives from Sotheby's International Realty® in India and overseas , experts from the global luxury real estate industry, real estate developers, individuals with high net-worth, attorneys, and other stakeholders in the real estate industry. Led by innovation and designed to perfection by Sotheby ' s International Realty , a much-recognized luxury real estate brand, the Conclave will showcase the global developments and changes in the niche segment of global luxurious real estate.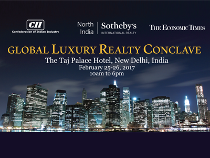 Partnered by other apex industry bodies like Royal Institution of Chartered Surveyors (RICS) and Price water house Coopers (PwC), the two-day event scheduled at The Taj Palace Hotel will provide a unique platform to interact with top business minds in the Luxury Real Estate industry. There will also be an exhibition showcase of Indian & International properties along with panel discussions on the real estate sector.
Aiming to get real estate thinkers, developers, buyers, brokers and other stakeholders together, this global convention will offer an exhaustive repository of the most wanted, exquisite luxury properties located worldwide. The exhibits on show will feature the USPs and all noted features of residential properties steeped in opulence and luxury – which will be of special interest for those who care for nothing but the best. The conclave will provide helpful opportunities for participants to engage in interactions with tax advisors, attorneys and other domain experts. The participants at the conclave will encounter discussions on avenues to understand and undertake mortgages, liberalized remittance schemes, citizenship by investment in select countries, immigration formalities, and more. As the ownership of any luxury property overseas is fast becoming a trend and passion among the super-rich investors of all nation the given opportunities will help participants take the right decision. The conclave will also offer attractive ways of owning homes abroad with discussions on tax efficiency, children's education, stability and security, investment opportunities, better standard of living, and ease of travel.
The Global Luxury Realty Conclave will also lay focus on the real estate purchase behavior of NRIs and the paradigm shifts in the luxury segment of real estate in India. It is expected to throw light on the fast catching concept of investments in world class branded homes within the country, contribution of acclaimed international architects, innovative architecture, concierge and other services that are a part and parcel of basic amenities demanded by NRIs and high net-worth individuals seeking individuals seeking ownership in luxury real estate.
The barometer of a country's economic health is presented through higher aspirations and the disposable income in the hands of its investors. And, India is no different. The decade-old upturn in Indian economy has resulted in greater disposable income for serious investors aspiring to own beach residences, golf retreats, mountain homes, and properties in scenic locations, including a consistently rising demand for second and vacation homes. The participants and exhibitors at the Conclave will will discuss the global trends impacting the purchase and sale of such properties located worldwide.
The conclave will cover an extensive range of topics of interest to the stakeholders such as 'Global Real Estate Market Overview & Buying Behavior of Global Indians', 'Changing Face of Indian Luxury Real Estate & Buying Behavior of NRIs', 'Policy Changes affecting the Real Estate Sector', 'Recent Developments Impacting Domestic & International Real Estate', 'Global Trends in Vacation & Second Homes – Domestic & International', among others. One of the primary sessions of the Conclave will encompass talks on the changes and impact of the Indian Union Budget 2017, interest rate fluctuations, RERA, REITS, tax policies, and mortgages pertaining to investments abroad. It will also consider the policy changes that would affect the Indian real sector in direct and indirect terms alike. Among the main highlights of the Conclave is its session pertaining to the recent economic and socio-political developments that are expected to impact the real estate scenario in India and abroad. The concerns left behind in the minds of real estate investors (specifically those looking towards investments in luxury properties abroad) by the results of the US elections, BREXIT, and demonetization will be voiced and discussed by participants and global real estate market experts.
The conclave will witness the coming together of representatives of Sotheby's International Realty and real estate developers from UK, Maldives, USA, Canada, Malta, UAE and other countries, Sotheby's Auction, handpicked luxury developers from various states of India, firms aiding US immigration, Citizenship by Investment (CBI) advisors, tax advisors, solicitors and mortgage brokers for properties located worldwide
At the Conclave, where entry is by invitation only, affluent buyers are likely to get a peep into the ways in which art and luxury real estate are correlated to offer the highest levels of creativity and exclusivity. The session on "Art & Design in Real Estate" will bring to light how luxury property owners are investing in art to add further value to their luxury homes.
The conclave will witness the coming together of representatives of Sotheby's International Realty and real estate developers from UK, Maldives, USA, Canada, Malta, UAE and other countries, Sotheby's Auction, handpicked luxury developers from various states of India, firms aiding US immigration, Citizenship by Investment (CBI) advisors, tax advisors, solicitors and mortgage brokers for properties located worldwide.
Some of the prominent exhibitors expected to create long-lasting impacts on the investment and purchase decision of the participants at the Conclave include North India Sotheby's International Realty; Lillie Square, London; US Immigration Fund; Soneva, Maldives; Paras Quartier, Gurgaon; TATA Housing; Ambience Group ; Canada Sotheby's International Realty; Malta Sotheby's International Realty and Amoravida, Goa. With all this and a lot more in store for all stakeholders of luxury real estate in India and across its borders, Global Luxury Realty Conclave, which is geared to hog the limelight in the last week of February 2017, is a not-to-be missed event.
Mr. Jamie McMullan, Director EMEIA region, Sotheby ' s International Realty , will open the conclave with the welcome address. Mr. Amit Burman, Vice Chairman, Dabur India Ltd & Chairman, North India Sotheby's International Realty, will deliver the keynote address. Inaugural Address will be delivered by Mr. Amitabh Kant, CEO, NITI Aayog. Some of the key speakers at the sessions include Mr. Rajeev Talwar, CEO, DLF Limited, Chairman, NAREDCO, Mr. James Lane, Head of Sales, Capital & Counties Properties PLC, UK, Mr. Dinesh Arora, Partner, PwC India, Ms. Bharti Gupta Ramola, Markets Leader, PwC India, Mr. Sunil Agarwal, Director & Associate Dean, RICS School of Real Estate, Ms. Prerna Mehndiratta, Partner – M&A Tax, PwC India, Mr. Tarun Mehrotra, National Head, Marketing & Sales, Tata Housing Development Company Ltd., Ms. Raseel Gujral, Founder, Casa Paradox, and Mr. Uttam Dave, CEO, Amoravida – Luxurious Bungalows, Goa.
Announcing the conclave, Amit Goyal, CEO, North India Sotheby's International Realty said, "We are delighted to host the first ever Global Luxury Realty Conclave 2017 in partnership with CII along with PwC & RICS as knowledge partners. Economic Times as media partner.The conclave aims to showcase select luxury properties from India and overseas as well as bring industry thought leaders together on a common platform to discuss the varying trends in the luxury real estate sector.The attendees will be exposed to the latest trends including the impact of changing policies on Global Real Estate and the future potential of Indians buying abroad. Delegates will understand the changing consumer trends and how they have influenced the way the world buys homes in the future."
Jamie McMullan, International Servicing Director EMEA Region, Sotheby's International Realty® said, "The Conclave is a great platform to leverage the Sotheby's International Realty brand's global presence and reach out to the wide Indian diaspora spread across the world. I am pleased to be a part of this wonderful opportunity wherein our brand is recognized as a benchmark of global perfection"
Chandrajit Banerjee, Director General, Confederation of Indian Industry said,"CII has collaborated with North India Sotheby's International Realty to take an initiative to highlight the fast paced changes in global real estate industry which is one of the most imperative sectors of the economy. Bringing together thought leaders, industry experts and real estate stakeholders from around the world, the conclave will emphasize on Indian & International Luxury Real estate.We aim to put together our knowledge, experience and resources to host a remarkable global real estate program"
About Sotheby's International Realty Affiliates LLC
With more than 850 offices and 20000 sales associates across 65 countries and territories, the brand's purpose is to artfully unite extraordinary properties with extraordinary lives – servicing the needs of the most prestigious clientele in the world.
Founded in 1976 to provide independent brokerages with a powerful marketing and referral program for luxury listings, the Sotheby's International Realty network was designed to connect the finest independent real estate companies to the most prestigious clientele in the world. Sotheby's International Realty Affiliates LLC is a subsidiary of Realogy Holdings Corp. (NYSE: RLGY), a global leader in real estate franchising and provider of real estate brokerage, relocation and settlement services. In February 2004, Realogy entered into a long-term strategic alliance with Sotheby's, the operator of the auction house. The agreement provided for the licensing of the Sotheby's International Realty name and the development of a full franchise system. Affiliations in the system are granted only to brokerages and individuals meeting strict qualifications. Sotheby's International Realty Affiliates LLC supports its affiliates with a host of operational, marketing, recruiting, educational and business development resources. Franchise affiliates also benefit from an association with the venerable Sotheby's auction house, established in 1744.
Whether it's the Company's globally accessed official website or the 35 network websites attributed to Sotheby's International Realty; the listings published therein include a large inventory of competitively priced luxury homes to match the lifestyle choices of discerning clients
About North India Sotheby's International Realty
The Indian segment at the Luxury Realty Conclave will have instant, localized brand recognition of the Company, courtesy the participation of North India Sotheby's International Realty, which was established in July 2014. North India Sotheby's International Realty has created a niche market for itself in the world of luxury real estate, specifically in terms of residential properties in most parts of North India. It deals with affluent citizens, top-notch real estate developers, and benchmarked influencers through a dedicated team of industry veterans, retired bankers, wealth management professionals, and many others.
The team is adept in handling all nuances and processes of luxury real estate dealings. In India, their listings include luxury properties in NCR, New Delhi, Jaipur, Chandigarh, Dehradun, Rishikesh, and other thriving cities of North India. For the participants who know a little less about the successful operations and listings of North India Sotheby's International Realty, it is worthwhile to note that the firm has enlisted the best properties from India.
Source: economictimes.
Top Investment Destinations In Asia-Pacific Include Mumbai, Bengaluru and Delhi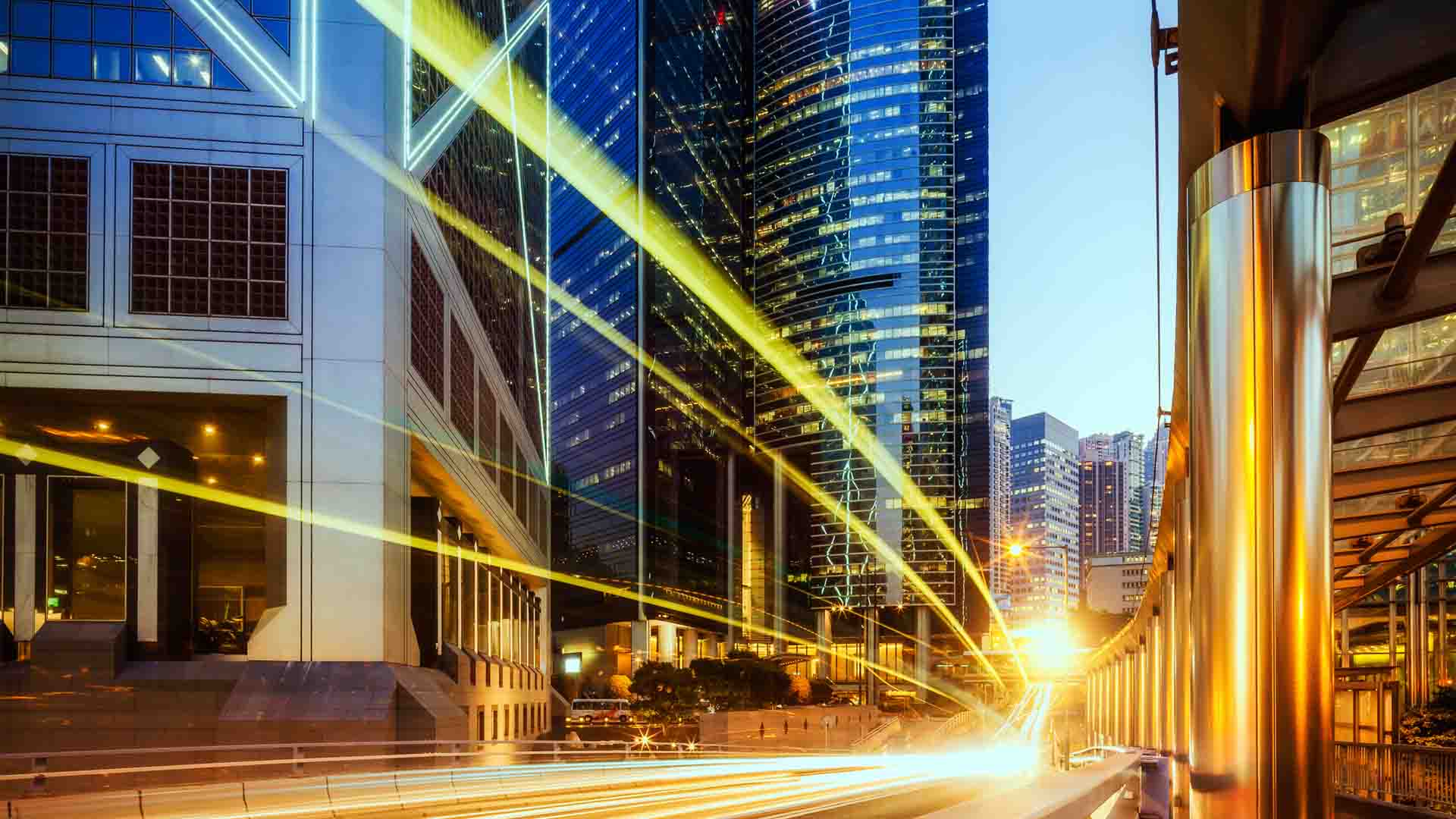 Since the Indian investment policy for the real estate sector has got a thumbs up from the foreign investors the country has regained favour as a preferred investment destination in the Asia Pacific region.
According to the Emerging Trends in Real Estate Asia Pacific 2018 report Mumbai, Bengaluru, and New Delhi ranked 12, 15 and 20 by survey respondents as top investment cities. The report was jointly published by PricewaterhouseCoopers (PwC) and the Urban Land Institute (ULI).
Globally Sydney, Melbourne, Singapore, Shanghai and Ho Chi Minh City were the top investment cities.
The report also said that due to the implementation of GST and last year's demonetisation liquidity issued have been created for real estate and it has also impacted investment and development prospects of the cities, thereby pulling down their rankings.
Mumbai has been ranked 12th after being on the second spot last year, while it ranked 8th in terms of development prospects. Bengaluru and New Delhi stand at 15th and 20th position respectively in the investment destination ranking against 1 and 13 respectively in the last year. They ranked 16th and 18th positions respectively on the development destination ranking.
Mumbai
According to the report Mumbai has benefitted from the recent strength of India's capital markets. Absorption has therefore been strong, driven by demand in co-working, manufacturing, and services companies. Retail is another sector that is drawing increasing foreign investment interest.
Although steadily declining, Mumbai's office vacancy rate (at around 17 per­cent) continues to be very high, and with a pipeline of incoming supply totalling about 40 percent of existing stock, fun­damentals would appear to be negative. In reality, however, Mumbai continues to lag behind in term of Grade-A stock, meaning that any new supply is quickly taken up and that rental growth for those properties remains strong, says the report.
Bengaluru
The city is emerging as the business process outsourcing (BPO) in India. The early foreign investors in this sector bought income-producing assets in business parks along with local partners and benefitted greatly. Some of these assets have now been earmarked for sale, in particular via India's newly emerging REIT sector, which is expected to launch its first IPO in the first quarter of 2018.
8 to 9 percent annu­ally, together with healthy new tenant demand rental growth has been reported by operators of BPO facilities. However, with the emergence of automation and artificial intelligence technologies the BPO industry is tapering off.
New Delhi
As compared to other Indian cities, New Delhi remains unpopular with investors. According to the report this is mainly due to a downtrend in development of residential sector.
Even though this has created a chance to supply bridg­ing finance, there are not many foreigners who have shown interest in it. The report suggests that north Indian develop­ers tend to be overleveraged and often hold portfolios of high-end housing which is in oversupply. Thus many projects have faced delays and some devel­opers have acquired a poor reputation.
Nonetheless there is a big potential the moment the markets turn. Report points, Delhi will be one of the first cities to start seeing a pickup.
According to JLL Delhi missed its opportunity to grab a share of the surging growth seen in business parks located in the south. Even though there was recent demand from IT com­panies, uptake overall has been slow, leaving office vacancies at an elevated 30 percent. Thus it lacks when it comes to absorption however rentals have still been holding firm unlike the lower vacancies and higher rentals in Mumbai.
Other Highlights:
India is the only country to provide long-term sustainable 3 to 5 percent rental growth profile over a long period. Investors identified India among others as a destination where data centres are projected to provide 13 to 15 percent IRR.
Investors are interested about affordable housing as an asset class even though supply of affordable homes increased in last 3 quarters. The report says the important reason being availability of land at affordable price and not so far away from the cities, no single window approvals, and time overruns etc.
India continues to attract strong flows of institutional and sovereign wealth type capital suggests the report. It adds, investment in India offer massive scale opportunity and continues to be strategic in nature. Also, most international investors in India prefer commercial property, with cap rates currently averaging in the range of 8.5 percent to 8.75 percent.
Mostly due to tax reforms, India logistics sector has recently been the target of an investment boom. The average appreciation in rentals has been anything between 8 to 10 percent per annum, higher as compared to office space, growing 5 to 7 percent.
The residential properties, due to demonetisation campaign, GST and increased regulation of real estate development practices, continue to suffer. High-end residential oversupply is another ongoing problem. India remains the real bright spot for new REIT markets.
Almost 52 Percent Of Residential Units Registered Under MahaRERA Remain Unsold: Report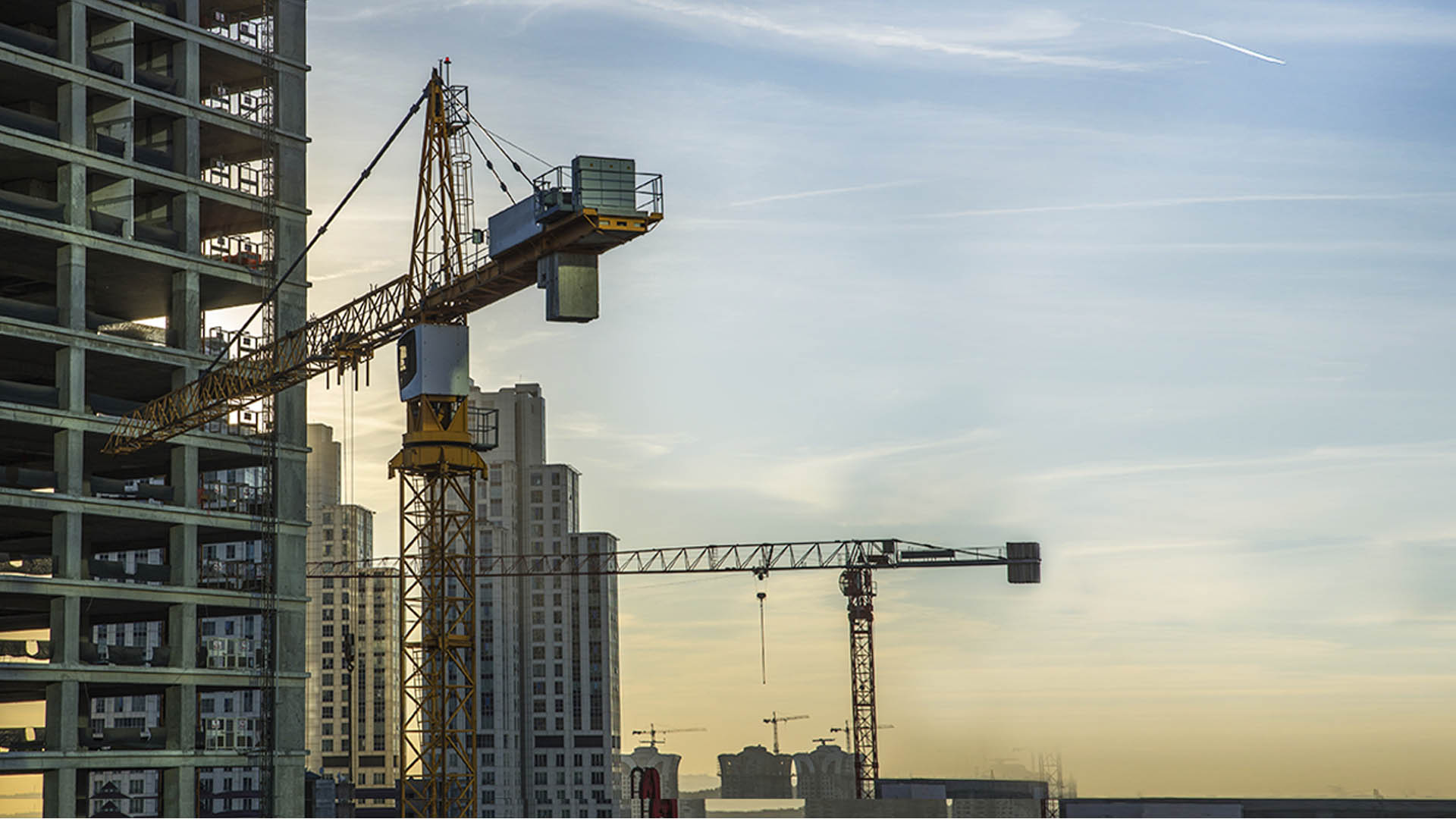 According to a report, 350,000 units remain unsold out of the total number of units that were registered under MahaRERA leading to an inventory overhang of 52 percent as of August end.
The joint report from Cushman & Wakefield and Propstack said with over 50 percent of the current residential inventory remaining unsold and slow momentum of the new launches, the prices have been largely stable.
An estimated 670,339 units across 5,620 projects have been registered under MahaRERA including residential and residential cum commercial under-construction projects. These projects cover 506 million sq ft of development.
Looking at MMR in areas beyond Thane, maximum numbers of projects were launched and registrations done under MahaRERA at 1,835 projects constituting 33 percent of total projects registered.
Gautam Saraf, MD, Mumbai, Cushman & Wakefield said, "Availability of land at the lower prices is a crucial parameter that allows developers to keep the per unit prices under check. Maximum end-users are value sensitive and would like to get maximum benefits out of their purchases. Locations beyond Thane allow developers to create homes that deliver value beyond just habitat. These areas are well connected through public transport including suburban rail and roads, and give developers the confidence to launch large-scale projects in these areas".
The stretch from Bandra to Borivali on the Western Suburb saw 1,400 projects making up 25 percent of the total registrations. The rest of the table was completed by Eastern Suburbs (18%), Navi Mumbai (12%) Thane (7%), and South Mumbai (5%).
1 and 2BHK configuration units estimated at 319,000 had the highest share of sales constituting together of 87percent. 3BHK configurations sales made up 11percent, while even higher configurations were a mere 1percent of the total inventory sold.
Due to the high real estate prices in MMR region, the end-users' affinity has been towards smaller configurations. The report added, even while the capital values of affordable houses across most micro markets have not seen any drastic changes when compared to other cities like Bengaluru, Delhi NCR and Pune, these are higher by at least 10–15percent for comparable projects and locations.
Sandeep Reddy, Director, PropStack, India stated, "As more and more projects register for MahaRERA, the market, including end-users, will have better access to information on developers and projects. For end-users, having all information upfront will help them to assess the final product upon receipt….The data will help us create better, sharper analysis of demand as well as design future supply to help avoid demand-supply mismatches".
While registering under MahaRERA, most builders have revised their delivery timelines. As per the report while 42percent of the projects are expected to be delivered on time, over 43percent of the projects showing delays of up to 3 years and the rest beyond 3 years.
Approximately 57 percent of the under-construction projects are delayed. 1454 projects will see completion in the year 2018, the largest volume of completion.
Also Read: RERA To Ensure Completion Of Realty Projects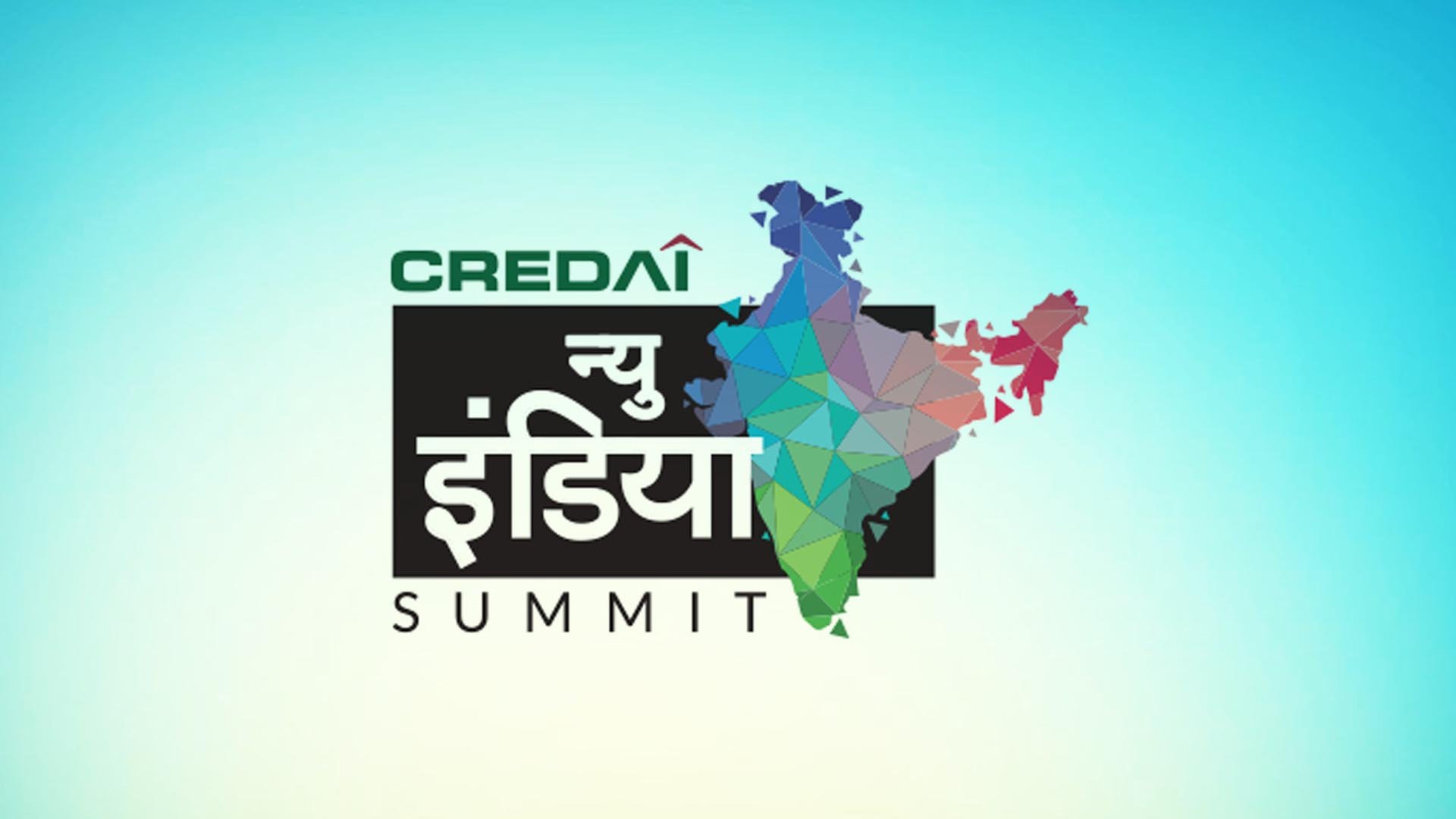 CREDAI is the apex body that represents over 12,000 private Real Estate developers spread across 23 state-level chapters and 177 cities in India. Established in 1999, CREDAI has worked hard to make the industry more organized and progressive by networking closely with Government representatives, policymakers, investors, finance companies, consumers and real estate professionals.
The New India Summit is another such effort from CREDAI to direct focus on Tier II, III and IV cities and develop them to be the forerunners of success. CREDAI New India Summit is all set to unleash the potential of an emerging India. This one small step has the power to give way to a new India.
For the longest time, our leaders and foresighted influencers have put all their time and energy in developing the Tier I cities namely Bengaluru, Mumbai, Delhi, Pune, Ahmedabad, Hyderabad, Chennai and Kolkata. No doubt, these cities have really changed the way people look at India today. These cities are the epitome of advanced technology and modern culture. But they also face challenges due to the grave pressure of urbanization. Decreasing quality of life, increasing the cost of living, overpopulation and unemployment, increase in transit time and traffic congestion, expensive housing, hospitality, education and healthcare facilities are some of the issues that all the Tier I cities face today.
According to a report, smaller cities are developing 79% faster as compared to metros with just 21%. Our of the 12,000 CREDAI members, 76.77% of them are from Tier II, III and IV cities. Looking at the scenario, it is only innate to divert the energies in developing the areas which still have potential. Thus, offering a good quality life to people in those cities itself and taking the pressure off of the Tier I cities.
The Forbes Magazine has said small cities are India's emerging business locations. The government has also been putting dedicated efforts into schemes that directly benefit the growth of Tier II, III and IV cities. Sustainable economic development, improving infrastructure and transportation, increasing employment opportunities, and introducing technologies for rapid urbanization are some of the prime agendas that the government has been taking actions on.
The CREDAI New India Summit will take place on the 9th and 10th November 2017 in Nagpur, Maharashtra.
Also Read: FS Realty Bags The 9th Realty Plus Excellence Awards (North) 2017