Dos and don'ts for NRIs investing in Indian realty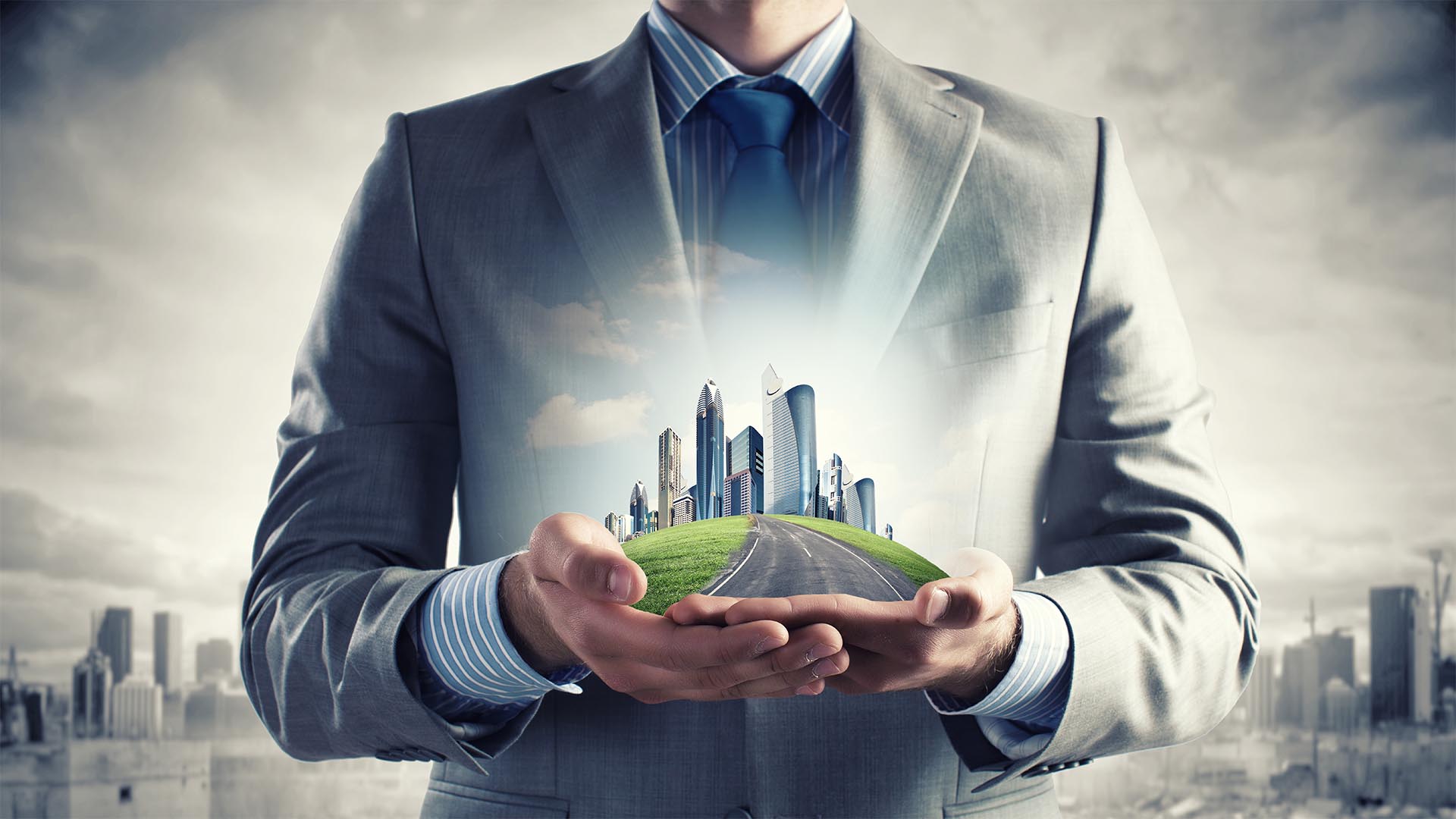 Besides exercising necessary due diligence, NRIs also need to adhere to certain specific laws and regulations, while buying, selling, or renting out real estate in India
The realty market in India, has always seen considerable interest from the Indian diaspora, as an investment avenue. With developers constantly striving to woo non-resident Indians (NRIs), they can choose from a variety of options, in the residential and commercial segments.
"The realty market is in the midst of a slowdown and this is the right time to invest," says Kalpesh Patel, head – international sales, Rustomjee Group. "Developers are offering good deals and benefits such as flexible payment plans, subvention schemes, etc. Although demand still exists at the local level, buyers are playing a wait-and-watch game. NRIs must take optimum advantage of this situation," suggests Patel.
Buying and selling
An NRI can either come to the country and buy or sell a property, or give a Power of Attorney (POA) to a relative and get the transaction done, without coming to India. NRIs can also avail of home loans in India. The documents for the loan may vary, according to the country in which the NRI is settled. Generally, the term of the loan will be 10 to 15 years, while the amount that the NRI is eligible for, will vary based on age, income, education, etc. To finance the property's purchase, it is advisable to use a non-resident external (NRE) account, as this will help the NRI to take back the capital invested in the property, when they resell the property.
Investing for the future
"For NRIs who are on the verge of retiring and planning to settle in India, this is the right time to invest," advises Ashwinder Raj Singh, CEO – residential services, JLL India. "Social infrastructure in most of the large Indian cities, has improved a lot while civic infrastructure is also being ramped up. As more hospitals, schools and shopping malls come up and connectivity improves, it will give rise to better standards of living. This will directly enrich the quality of life after retirement," Singh adds.
Once the primary residence is secured, NRIs can also use surplus funds, to invest in a second apartment and use it to generate rental income. However, they must be aware of all the bye-laws and regulations that apply to NRI investors, especially with respect to taxes, as rental income is taxable in India. It is also taxable in other nations, except in cases where a treaty exists between the two involved countries, with regards to double taxation, he points out.
"NRI investors should avoid projects by unknown developers. Numerous buyers have fallen into difficulty, by putting their funds in projects that lacked mandatory clearances and fell short of even the minimum standards of quality. Unless an NRI plans to visit India and evaluate projects, s/he should opt only for reputed developers. In all cases, NRIs should strictly verify points, such as the track record and brand visibility of the developer, the social and civic infrastructure available in the location, the amenities in the project and the timelines for possession, in the case of under-construction projects," cautions Singh.
A project that is targeted towards NRIs, is no different from other offerings in the market. A property should be evaluated, purely on the basis of its location and amenities on offer, the legal validity of its title and the developer's brand image.
Source: Housing.com
Indiabulls Real Estate Acquires A Commercial Building With Leasable Area Of 2.5 Lakh Sq Ft. In Gurgaon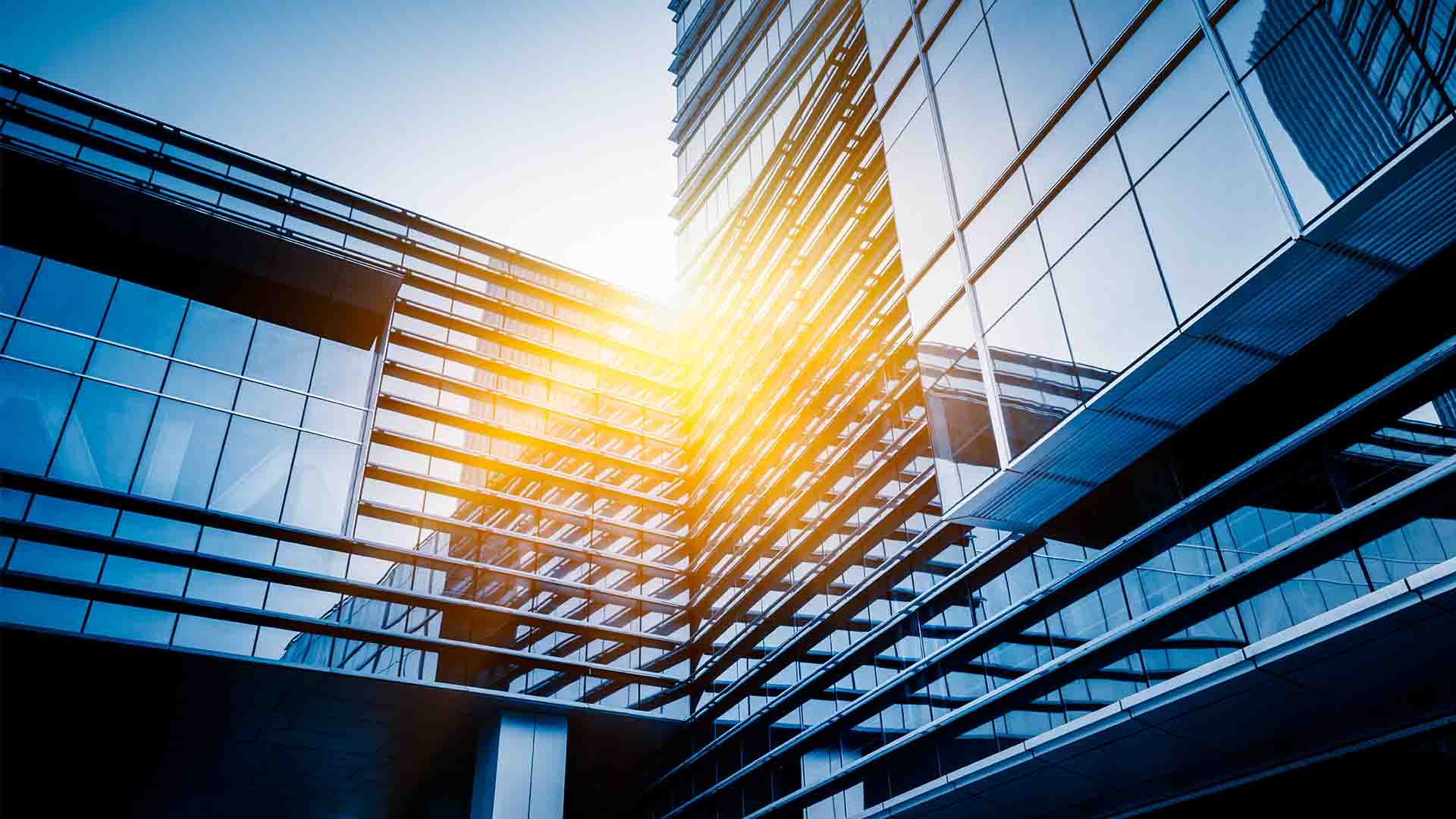 Indiabulls Real Estate has earned a distinct reputation for building projects that turn spaces into inspiring places, since its inception. Indiabulls Real Estate went on to expand its projects portfolio, with its prime focus on construction and development of residential, commercial & SEZ projects, across major Indian Metro cities. Today Indiabulls Real Estate is ranked amongst the top Real Estate companies with a total Gross Development value of INR 32,189 crores and net worth of INR 5,480 crores as of 2017.
Indiabulls Real Estate has commercial development with a leasable area of 3.15 million sq.ft. under construction. Further, it has a land bank of 1,046 acres and also possesses 2,588 acres of SEZ land at Nasik, Maharashtra. In 2014, the company acquired the prime property, 22 Hanover Square in Central London for Rs.1630 Cr. The group has also been conferred the status of a Business Super brand by the brand council Superbrands, India. Indiabulls Real Estate is known for its successful delivering of superior products, services to its customers, partners and shareholders.
Indiabulls Real Estate is planning to acquire a large commercial building with a leasable area of 2.5 lakh sq ft in Gurgaon.
To acquire this large area of prime and newly constructed commercial building, Indiabulls Real Estate's wholly-owned subsidiary has entered into a definitive and a binding agreement. A BSE filing by the Indiabulls reveals that, the deal has an expectancy period of four months, mainly after receiving the Occupation Certificate of the building. Although the name of the seller and deal value was not disclosed.
With many leading multi-nationals operating in the vicinity, makes it a developed prime commercial location. Equipped with an additional leasable area, the company expects to enhance its annuity revenue to Rs 1,450 crore in FY 20-21 from the rental properties portfolio of Indiabulls Real Estate.
With its expansion spree, Indiabulls Real Estate, is counting on the revival in the real estate market in Gurgaon for making its project a success. The commercial realty market is witnessing a strong demand in Gurgaon. So Indiabulls Real Estate is looking forward to set up a state of the art business park in Gurgaon, which would be able to draw reputed corporates and MNCs. As some big-ticket commercial space rentals and deals are expected to be finalized in this space.
Adani's Bandra-Kurla Complex Project To Be Taken Over By Shapoorji Arm For Rs 2,000 Crore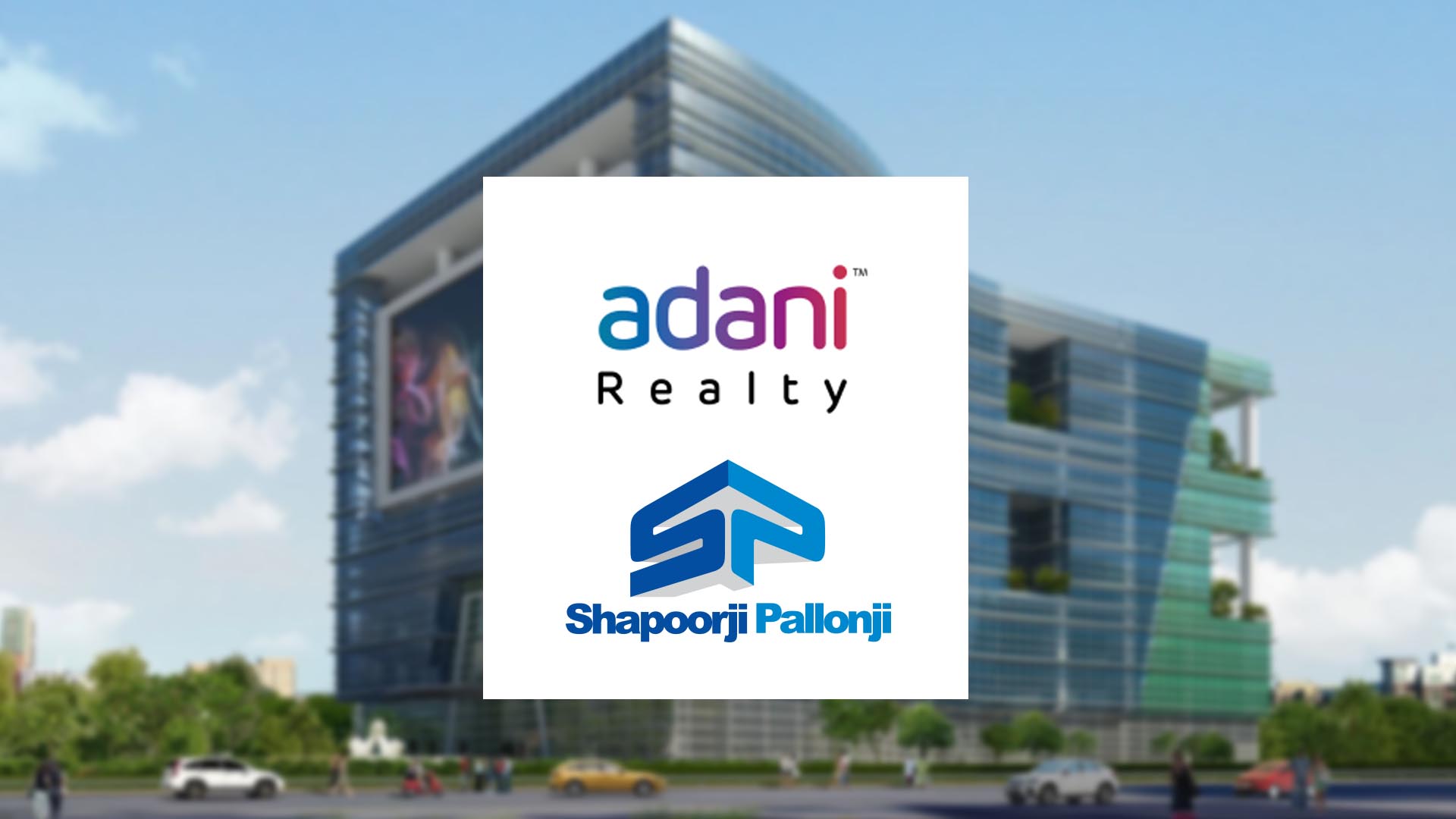 Shapoorji Pallonji Investment Advisors which is an investment arm of conglomerate Shapoorji Pallonji Group is set to acquire a commercial project Inspire BKC from Adani Realty in a nearly Rs. 2,000-crore transaction. The project is located in Mumbai's business district Bandra-Kurla Complex (BKC), informed two persons familiar with the development.
Shapoorji Pallonji Investment Advisors has emerged as the frontrunner from a total seven shortlisted interested entities including US-based private equity major Blackstone Group and an alliance between Qatar Investment Advisors (QIA) and Bengaluru based realty developer RMZ.  For this over 8 lakh sq ft project Shapoorji Pallonji Investment Advisors has already completed the due diligence process.
One of the people mentioned above said, "The due diligence process for the asset has been concluded recently, and currently the final documentation is going on. The deal is expected to be concluded soon as both the parties have frozen the structure of the transaction."
The project has recently been completed and the developer is in the process of receiving few civic approvals, following which it will be concluded. Adani Realty is also one of the companies that is working on closing few leasing transactions here.
In one such lease deals, Swiss multinational pharmaceutical major Novartis' India arm has entered into an agreement to pick up over 1lakh sq ft office space in this commercial project. This was one of the largest front office commercial transactions in terms of space in the Mumbai in 2017.
Shapoorji Pallonji Investment Advisor is also kept in the loop on the progress of space leasing transactions in this commercial project.
In its first-ever real estate related engagement in India in October the global insurance and asset management major Allianz Group teamed up with Shapoorji Pallonji Group to create an investment platform for office properties.
The platform, SPREF II, will be a Singapore-domiciled, rupee-denominated and close-ended fund planning to raise $500 million in equity.
After partnering with the Canada Pension Plan Investment Board (CPPIB) in 2013 for a platform with an initial target corpus of $200 million this is Shapoorji Pallonji Investment Advisors' second such tie-up.
The commercial real estate has been registering a healthy growth across prime office markets in past three years.
Japyee's Yamuna Expressway Sees A Bidding By Tata Housing And Lodha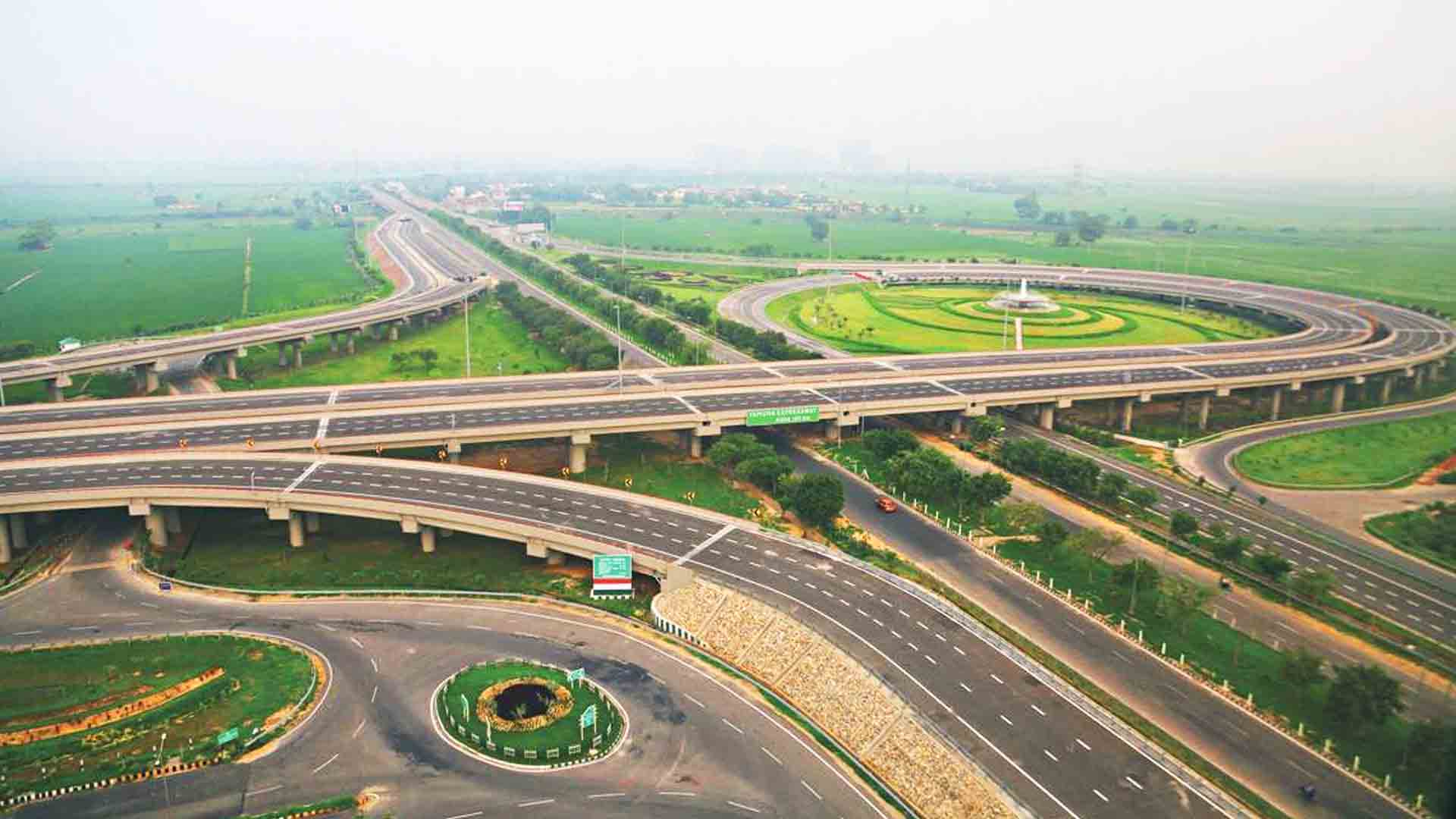 Jaypee Infratech shares saw a jump of nearly 10 per cent in Monday's trade after some of the major developers like Tata Housing and the Lodha Group, filed initial bids for the debt-laden realtor and road builder.
These two real estate giant have shown their keenness to own Yamuna Expressway, a project by Jaypee Infratech, the fate of which is now being decided at the Supreme Court. Also the other major participant is the country's dedicated platform for insolvency resolution, the National Company Law Tribunal (NCLT).
Being the prime concrete road project, Yamuna Expressway starts at the eastern end of Noida-Greater Noida Expressway and runs up to Agra. A toll of slightly more than Rs 2 per kilometre is being charged by the Yamuna Expressway, for every car. An extensive land bank makes the property's richest attraction, with facilities that are either proposed or already functioning in the immediate vicinity of the access-controlled motorway.
Yamuna Expressway is one such major structure sharing the connectivity with some of the important landmarks in the state. One such architecture is India's only operational Formula One racing track, located along the expressway. Another influential attraction is the site of the capital region's second proposed airport, which is closer to the first toll gate from the Greater Noida end. The motorway shares its vicinity with one of the biggest urban campuses of a state-run university. The mega convention centre hosting the annual Auto Expo is also connected to the Yamuna expressway.
In an anticipating decision in regards to a Supreme Court's ruling, of barring the promoters of Jaypee group from selling or transferring assets, the Reserve Bank of India has ordered banks not to initiate the bankruptcy proceedings against Jaiprakash Associates. Which is the parent group of Jaypee Infratech.
It all started after the IDBI Bank filed to start insolvency proceedings in August against Jaypee Infratech, causing an appeal by homebuyers resulting into the court ruling. The bidding has seen many responses, but eventually all these initial expressions of interest will boil down to a binding offer. Which is a commitment from an interested party to purchase the assets. These bidders, apart from purchasing the assets, are supposed to infuse around Rs 2,000 crore to complete the projects already taken up by Jaypee Infratech.
Earlier in the August, the National Company Law Tribunal (NCLT) Allahabad bench admitted IDBI's insolvency proceedings against Jaypee Infratech. As Jaypee Group failed to repay its various loans amounting to Rs 526 crore. Anuj Jain has been appointed as the interim resolution professional (IRP) by the NCLT, to carry out proceedings under the Insolvency and Bankruptcy Code. But in September, there came a stay on this process by the Supreme Court, after the appeal by Jaypee Infratech homebuyers.
The company's saw a total debt of Rs 8,300 crore, with an interest overdue of Rs 1,400 crore on last year's March. Supreme Court will see a resolution plan from the Jaypee group, in order to ensure a debt restructuring process, enabling the group to meet its obligation.