Good Time To Buy Commercial Property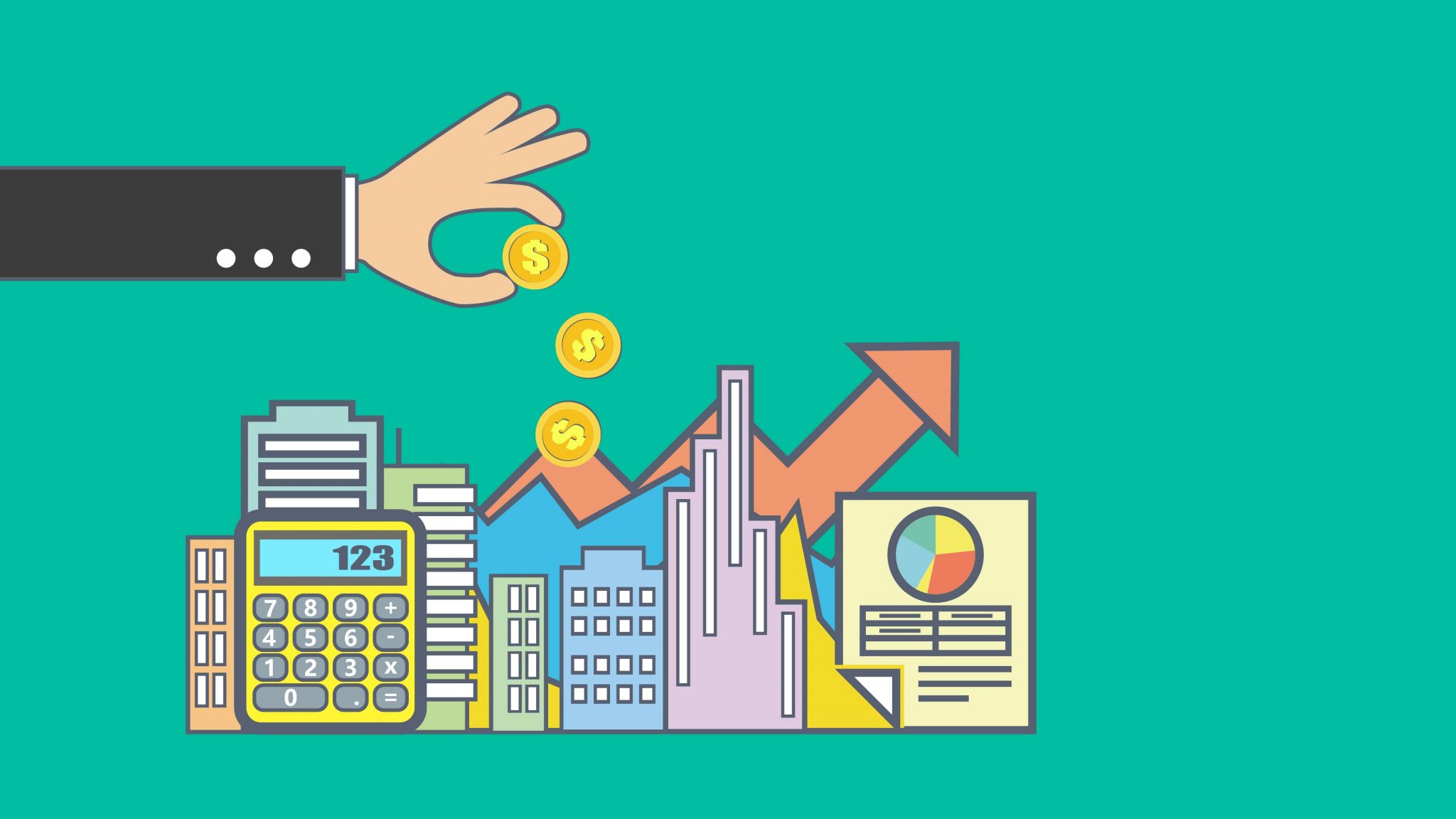 Since prices are at rock bottom, you will get capital appreciation on the property value. These also offer higher rental yields than residential property
For those looking to invest in real estate, commercial property is a better option than residential at this point of time, from the investment perspective. Given the oversupply in the commercial real estate space, prices are currently at rock bottom, as compared to residential property. In Central Mumbai, for instance, a commercial property is quoting at Rs 18,000 per sq feet, while the residential property in the same premises is quoting at Rs 28,000 per sq feet.
Apart from Kolkata and Hyderabad, most of the leading cities are seeing the same trend. Delhi NCR has the highest concentration of under-construction real estate projects in the country with about 33 percent of the total value. Same is the condition in Mumbai, with plenty of commercial properties in places like Andheri (East), Parel and Bandra Kurla Complex
With a stable government at the Centre and the renewed sense of confidence among the industry, there is an expectation that there will be more demand for office space. So, investing in prime commercial property now is a good option. You can get properties at rates cheaper than residential properties and can also earn higher from rental income. So, there is scope for both capital appreciation as well as regular income.
Here are a few pointers on why it is a good investment now and what you must keep in mind before buying a commercial real estate.
Culture of entrepreneurship
Commercial real estate is expected to benefit from the increasing number of new enterprises that are being registered every year. These enterprises are not only overseas-based businesses but also a number of Indian entrepreneurial businesses that have shown a steady growth over the years. Because entrepreneurs are no longer dependent only on foreign players to invest and grow their business, there is a high demand for commercial real estate in most of the Tier-I cities. This is also evident from data by the Reserve Bank of India (RBI), which shows that cumulative loans to commercial real estate increasing with every passing year. In the past six years, the total amount of borrowings for commercial real estate projects has almost trebled.
Not just businessmen, even professionals such as lawyers, doctors, chartered accounts will need office space. To cater to this category builders are building smaller units or dividing their existing property into smaller units. If your budget is not very huge, you can look at investing in such smaller office spaces, which can be later on given out on rent.
Fair valuation of commercial real estate
If you consider valuations of commercial real estate vis-à-vis residential real estate, the residential space has had its bull run. But the commercial property has not had its run since the fall in 2008. A recent report by Jones Lang LaSalle says that "Average capital values in the office sector in India are still 25 per cent lower than their most recent peaks seen in mid-2008. On the other hand, capital values in the residential sector had surpassed their previous peak by end-2011. Given that commercial rental and capital values have bottomed out considerably in most major cities in India over the last couple of years, the commercial real estate is seen with lot of investor interest." The commercial real estate is a good buy for anyone who intends to have regular monthly income or use the space for his/her own business set up.
Impact of change in government
A clear mandate to the new government has improved confidence incorporates and in global investor companies. Proposed changes in the FDI norms in real estate should augur well and encourage long -term investments in real estate. The change in sentiment is fuelling capital inflows to India. With several foreign companies looking to set up operations in India, they too will require large office space, which will push up demand for commercial real estate in the coming years.
Higher yields
In India, the yields in commercial real estate are one of the highest n the world. While yields from residential properties are between 3-4 per cent, in case of commercial properties it is around 8 percent, and can even go up to as much as 10 percent in some areas.
Yields in commercial real estate are always better than residential real estate. If you are looking for decent rental income to support your passive income and avail wealth tax exemption, then commercial real estate fits the bill. However, capital appreciation in the value of real estate is still much higher in residential real estate owing to pent-up demand.
REITs will make it professional
With the launch of Real Estate Investment Trusts (REITs) commercial real estate is will be managed by a professional Asset Management Company, similar to mutual funds. REITs will create depth, liquidity, and transparency in the market. With the policies still in draft stage, REITs' guidelines once refined further will the fillip to commercial space.
Investing in a property in which a REIT has already invested is a good idea since the due diligence will be done by the fund and you can be assured of good quality property.
Amenities in the building
In order to get good rents make sure the property has good amenities such as parking space, backup power supply for lifts, fire safety measures, good quality wiring in the offices for running several computers and so on. The infrastructure in the offices, such as seating space and so on, should also scalable so that more number of people can be accommodated if the company hires more staff.
Vacancy
For a commercial property, it is even more important to ensure that it does not remain vacant for too long, than a residential one. So, the location of the property is very important. Choose a prime property that is among the top 10 in the locality to ensure that it does not remain vacant for too long.
With the rise of India as an ideal business destination, commercial real estate is a safe bet for investors looking for attractive yields. With the economy set to grow in the coming years, there will be more demand for commercial properties.
Source: Business Standard
Blackstone In Process To Buy L&T's Commercial Property Portfolio For Rs. 2300 Crores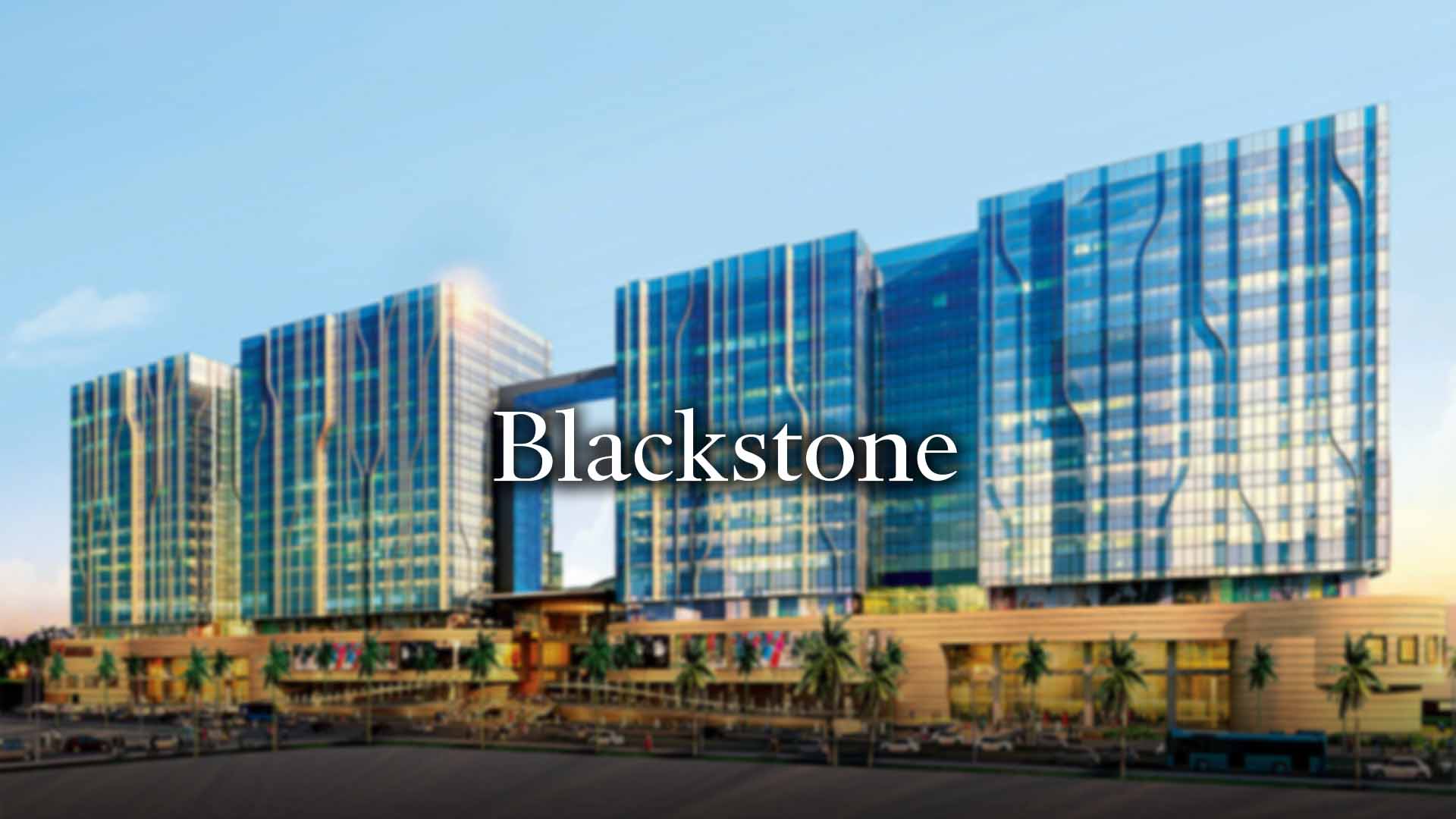 Being one of the world's leading investment firms, Blackstone has emerged as the most aggressive institutional investor in India's real estate sector. Now this US-based private equity player is in advanced talks with L&T Realty, to acquire two commercial properties covering a total of 1.7 million sq ft., in a deal valued at Rs. 2,300 crores. Blackstone leads the market with its highest
Blackstone has been picking up properties across major cities in deals that are turning out to be benchmarks in the sector. Owning the India's biggest portfolio of income producing office assets, this company holds a total of over 31 million sq ft. across key property markets of Noida, Mumbai, Pune and Bengaluru.
This portfolio of the real estate arm of engineering major Larsen & Toubro includes a 9 lakh sq ft. office block at the company's commercial project at Seawoods, in Navi Mumbai. And there is another 8 lakh sq ft. of fully-leased commercial tower at the L&T premise in Powai suburb. This Seawoods office tower will be acquired in phases as the leasing process is yet to complete.
L&T Realty will assist in further leasing at Seawoods commercial block, as the deal is expected to be inked by late February as the process is currently in its final stages. Earlier in 2016, Blackstone made a deal in Navi Mumbai, a 1-million sq ft. retail mall was bought adjacent to the office tower in Seawoods, from L&T Realty for over Rs. 1,400 crores.
Being the part of the India's largest Transit Oriented Development, Seawoods Grand Central, is L&T Realty's office block in Navi Mumbai. This project is a mixed-use development area across 40 acres that includes the mall and other commercial spaces.
Blackstone is said to be directly acquiring these assets, without including its existing joint ventures with Bengaluru-based Embassy Group and Pune's Panchshil Realty. This is not the first time that the New York based institutional investor has acquired assets and stake in portfolios independently.
With Colgate-Palmolive, JP Morgan Chase and L&T Infotech as the prime tenants, the commercial tower in Powai is completely leased out. This leasing factor together with all the long-term contracts, makes the Powai asset valued at Rs. 1,500 crores with a capitalization rate of about 8.5%.
Establishing its first Indian office in 2005, the leading private equity player has committed over $6 billion to the Indian companies till date. Total 19 companies owning 31 million sq ft. across 18 operating office parks, with an investment of $2.7 billion, comes under Blackstone.
An additional 11 million sq ft. of commercial space under development across the country, adds to this large portfolio. Over the past few years, the Indian real estate assets have been seeing aggressive pattern of investments, by the major global institutional investors such as Blackstone Group, GIC, Goldman Sachs, Qatar Investment Authority, Canada Pension Plan Investment Board and Brookfield Asset Management.
Indiabulls Real Estate Acquires A Commercial Building With Leasable Area Of 2.5 Lakh Sq Ft. In Gurgaon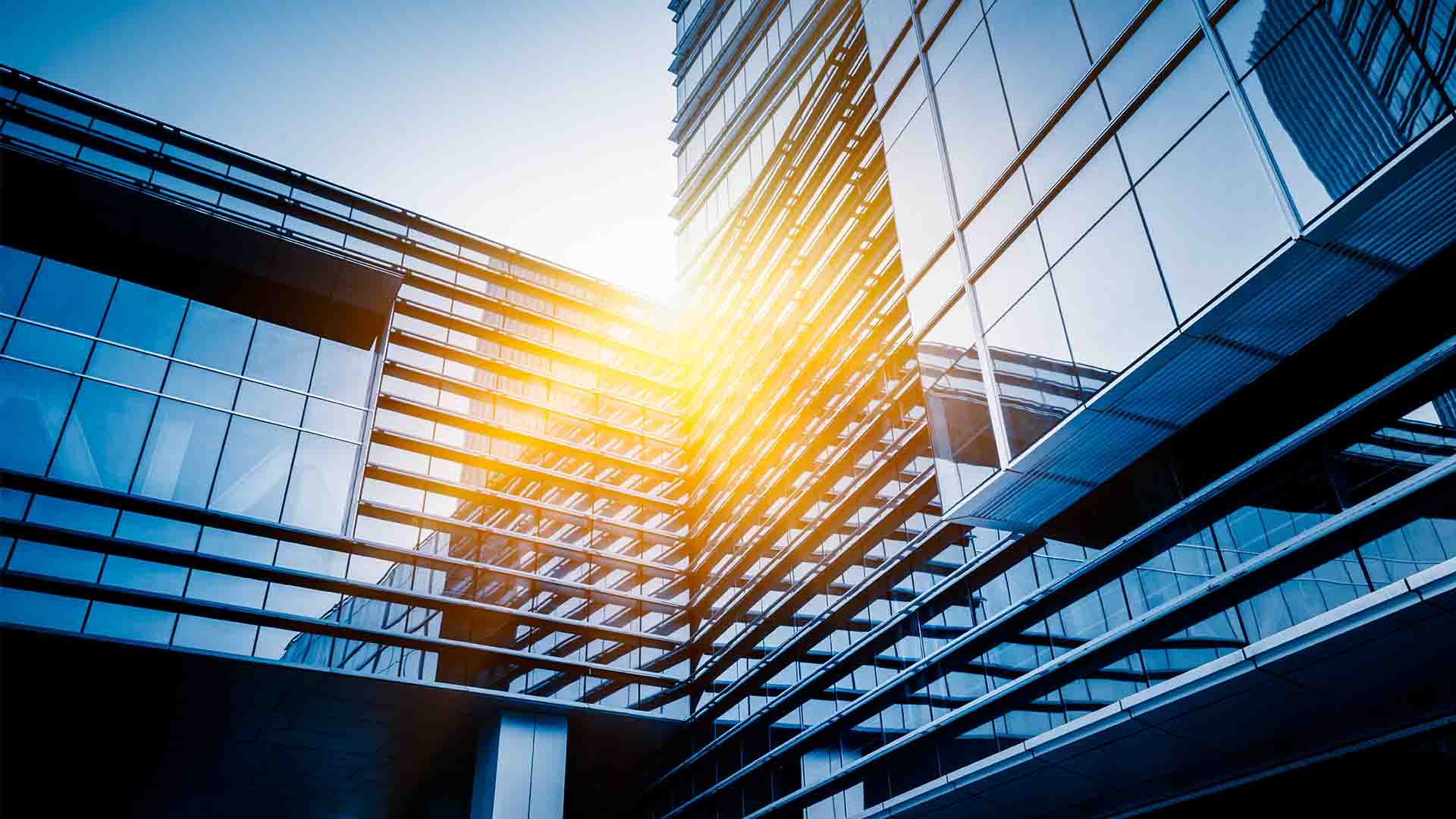 Indiabulls Real Estate has earned a distinct reputation for building projects that turn spaces into inspiring places, since its inception. Indiabulls Real Estate went on to expand its projects portfolio, with its prime focus on construction and development of residential, commercial & SEZ projects, across major Indian Metro cities. Today Indiabulls Real Estate is ranked amongst the top Real Estate companies with a total Gross Development value of INR 32,189 crores and net worth of INR 5,480 crores as of 2017.
Indiabulls Real Estate has commercial development with a leasable area of 3.15 million sq.ft. under construction. Further, it has a land bank of 1,046 acres and also possesses 2,588 acres of SEZ land at Nasik, Maharashtra. In 2014, the company acquired the prime property, 22 Hanover Square in Central London for Rs.1630 Cr. The group has also been conferred the status of a Business Super brand by the brand council Superbrands, India. Indiabulls Real Estate is known for its successful delivering of superior products, services to its customers, partners and shareholders.
Indiabulls Real Estate is planning to acquire a large commercial building with a leasable area of 2.5 lakh sq ft in Gurgaon.
To acquire this large area of prime and newly constructed commercial building, Indiabulls Real Estate's wholly-owned subsidiary has entered into a definitive and a binding agreement. A BSE filing by the Indiabulls reveals that, the deal has an expectancy period of four months, mainly after receiving the Occupation Certificate of the building. Although the name of the seller and deal value was not disclosed.
With many leading multi-nationals operating in the vicinity, makes it a developed prime commercial location. Equipped with an additional leasable area, the company expects to enhance its annuity revenue to Rs 1,450 crore in FY 20-21 from the rental properties portfolio of Indiabulls Real Estate.
With its expansion spree, Indiabulls Real Estate, is counting on the revival in the real estate market in Gurgaon for making its project a success. The commercial realty market is witnessing a strong demand in Gurgaon. So Indiabulls Real Estate is looking forward to set up a state of the art business park in Gurgaon, which would be able to draw reputed corporates and MNCs. As some big-ticket commercial space rentals and deals are expected to be finalized in this space.
Adani's Bandra-Kurla Complex Project To Be Taken Over By Shapoorji Arm For Rs 2,000 Crore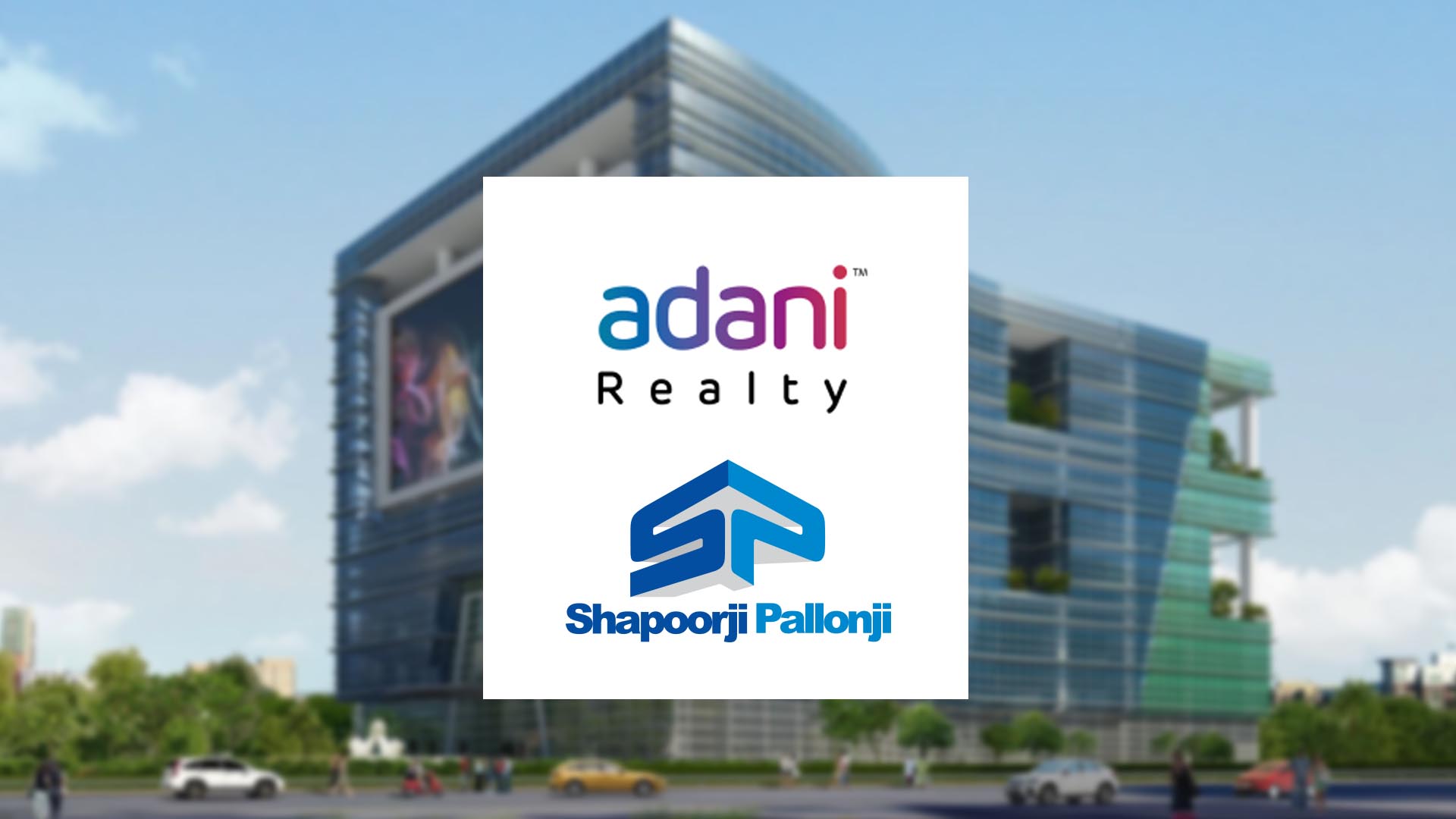 Shapoorji Pallonji Investment Advisors which is an investment arm of conglomerate Shapoorji Pallonji Group is set to acquire a commercial project Inspire BKC from Adani Realty in a nearly Rs. 2,000-crore transaction. The project is located in Mumbai's business district Bandra-Kurla Complex (BKC), informed two persons familiar with the development.
Shapoorji Pallonji Investment Advisors has emerged as the frontrunner from a total seven shortlisted interested entities including US-based private equity major Blackstone Group and an alliance between Qatar Investment Advisors (QIA) and Bengaluru based realty developer RMZ.  For this over 8 lakh sq ft project Shapoorji Pallonji Investment Advisors has already completed the due diligence process.
One of the people mentioned above said, "The due diligence process for the asset has been concluded recently, and currently the final documentation is going on. The deal is expected to be concluded soon as both the parties have frozen the structure of the transaction."
The project has recently been completed and the developer is in the process of receiving few civic approvals, following which it will be concluded. Adani Realty is also one of the companies that is working on closing few leasing transactions here.
In one such lease deals, Swiss multinational pharmaceutical major Novartis' India arm has entered into an agreement to pick up over 1lakh sq ft office space in this commercial project. This was one of the largest front office commercial transactions in terms of space in the Mumbai in 2017.
Shapoorji Pallonji Investment Advisor is also kept in the loop on the progress of space leasing transactions in this commercial project.
In its first-ever real estate related engagement in India in October the global insurance and asset management major Allianz Group teamed up with Shapoorji Pallonji Group to create an investment platform for office properties.
The platform, SPREF II, will be a Singapore-domiciled, rupee-denominated and close-ended fund planning to raise $500 million in equity.
After partnering with the Canada Pension Plan Investment Board (CPPIB) in 2013 for a platform with an initial target corpus of $200 million this is Shapoorji Pallonji Investment Advisors' second such tie-up.
The commercial real estate has been registering a healthy growth across prime office markets in past three years.