Real Estate Marketing Ideas That WIll Boost Your Business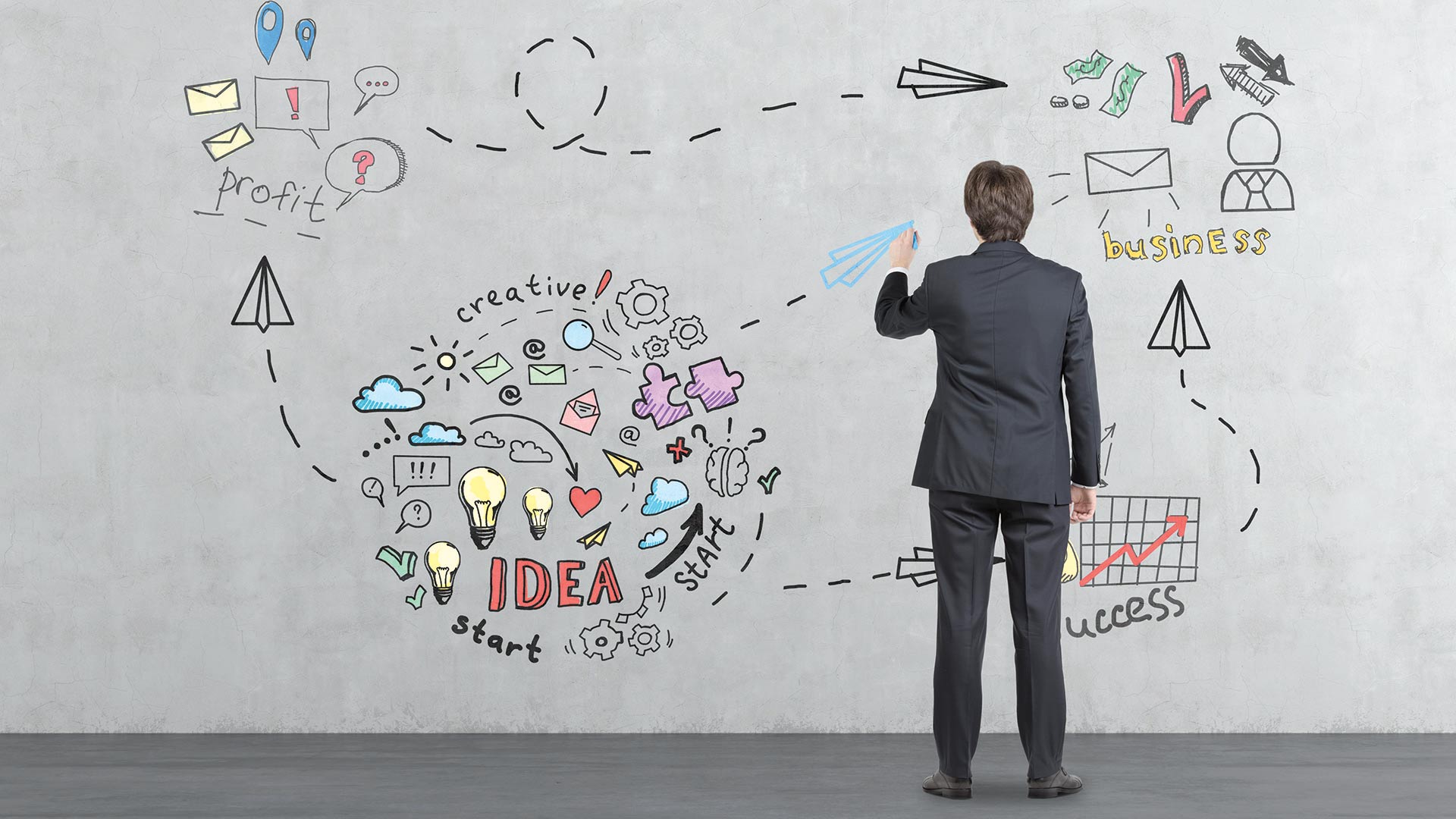 Marketing ways have evolved over the years, especially after the introduction of online marketing. However, it is very important to reach out to the right customer base in order to be successful. Like other industries, real estate agents and companies have also realized the need of the hour is to come up with new marketing ideas. They seek help from online advertisement companies or professionals to assist them in the highly complicated yet efficient field of digital marketing.
Why online or digital marketing? That is the question on everyone's mind. If you are a real estate agent or company, then you would want to reach out to more people. If you have a large online presence you can achieve that, but it doesn't happen overnight. To reach out to the right audience takes time. Real estate undoubtedly is a pretty rewarding business still estate agents and companies constantly look for new marketing strategies and techniques to sell their properties more efficiently and at a faster rate.
Let us dive into some proven methods and marketing ideas for real estate that will certainly ensure more return on every buck spent. These methods will act as a catalyst to boost the real estate business. If you ignore these methods, then you might find yourself losing out on potential customers and lagging behind in terms of competition
1. Build a Professional Website
Having a professional website is one of the most important tools of online marketing. It is very vital to have a professional website and not just a regular one. People like to visit business websites to seek all relevant information. The website should focus on both aesthetics and functionality. The speed of the site should be great, content details should provide all details, high quality pictures of properties and flats should be displayed on the site; in short make it interesting. Update it on regular basis and make sure that you do not put too many ads on the website, because at times it distracts the visitors.  Real estate agents and companies who want to break new boundaries, building a professional website is more important now than ever.
2. Email Marketing
Email marketing is the latest trend in online marketing. Popular email marketing systems like Aweber and installing LeadPages can help you to collect email addresses and market them to those users. But it is very crucial that it is done in proper and professional way. You don't want your emails to be considered as spam. If you do it the right way, then it will certainly attract more people. Use email campaigns to add more value to your marketing strategies and watch your business improve substantially.
3. Google Analytics
The key to success in real estate is detailed analysis of data. If you have a website then you would be interested to know; how well is it doing? How many people are visiting the site? What is the response? What is the average time spent on the website? Which sections are frequently visited on the website? And so on. If you have analytics installed on your website then you can easily get all these information.  You can do a detailed analysis of the data and make necessary changes to your site. This will enhance user experience and will generate more leads.
4. Create Facebook Page
Who doesn't use Facebook these days? People may not have bank accounts these days but they sure do have a Facebook account. Jokes apart, it is probably the most effective tool to reach out to large number of people at zero to minimum cost. Creating a Facebook Business Page and advertising the same on Facebook has proved to be game changer in the digital market. The same could be utilized in real estate as well. Make sure that you are active on the page, make interesting posts, interact with visitors, reply to posts and queries and above all don't spam your followers. You will definitely see positive results, which will also build a good reputation for your business.
5. Create a Popular Blog
Creating a blog is another way to attract more people in your business. You can use your experience and expertise in the real estate business; try to incorporate them in a blog to build a platform or a loyal audience base over time. Blogging is also an effective medium to reach out to a large user base where you can share useful information related to real estate. You can also post videos and pictures to make it more exciting along with value added articles. You may not see the results overnight, but if you remain active on your blog, then it is one of the best ways to market real estate.
6. Content Marketing
Content marketing is also a great approach to lure more visitors to your website or blog. You can market your content on popular sites like LinkedIn, Quora etc. which you can link to your own business website. But first you need to have unique content of your own in order to keep your visitors interested.

7. Matterport 3D Showcase
The Matterport 3D showcase is an online virtual tour providing an accurate description of the property to the buyer. The distinct dollhouse view gives the homebuyer a completely unique sense of the property no matter how far the buyer might be. This is the most advanced marketing idea for real estate. It is a step towards futuristic marketing.
8. PPC Advertising
PPC, price-per-click, advertising is another way to draw traffic to your website, where you can market your properties up for sale. However, it's pretty expensive as you are paying for your website's visitor. So, it is important that you have analytics system in place so that you can determine where the user came from and whether it resulted in a sale or not.
9. Get active on Instagram
Instagram has probably the widest reach on social media these days. Like Facebook, you can attract a wide audience base through it by posting photos and videos of your properties. Utilise the platform to showcase your future projects as well; spread the word in advance. Having an Instagram profile has proved to be pretty fruitful for real estate marketing.
10. Hire a Real Estate Photographer
Pictures can tell a thousand things that word cannot. In order to display your property details on business website, Facebook, Instagram or other similar platforms you will need photos of your properties. If you hire a professional real estate photographer to capture some quality photos of your property, then it will catch the eyes of the buyer. It will give a clear idea to the buyer about what they can expect from the flat or condo they might be interested in. This can easily convert a lead in to a sale.
11. Set up Local Business Page on Google
Setting up local business page on Google will definitely prove helpful to boost your real estate marketing efforts. To set up a local business page on Google, go to google.com/business where you can enter relevant information related to your business, starting from location. Use the right key words in your business page so that users can easily search for your information. You can seek reviews on Google as well, once you set up your local business page.
12. Video Demonstrations
Posting videos about your property can be useful to drive your marketing campaigns. You can make high quality videos or even drone videos, to give a glimpse of the property to buyers. This will provide a better insight to prospective buyers in understanding the details about the property. You can also post these videos on You Tube and start your own You Tube channel. Not only property videos, you can also make videos about customer experience and testimonials, to grab the attention of new customers.
13. Build Brand Awareness
Building your brand in the real estate market is very essential. A good brand name will tempt more people to your business. Do you have a professional logo? Do you have a solid business plan? Does your brand convey a positive message to your customers? These are some important aspects that lay the foundation of your brand. So, work on these and build your own reputation.
14. Twitter Hashtags
Twitter is also an excellent medium that can be used for online marketing. Like Instagram and Facebook, Twitter has a tremendous reach as well. Create a Twitter page for your business. Use Twitter's search tool to find relevant and trending hashtags that you can use in your posts, but avoid putting too many hashtags. Interact with other real estate agents and prospective buyers who might be interested in your company.
15. Radio and Television
Reach out to your local radio and television stations to endorse your business. Since radio and television are still considered to be effective medium for promotions, you can utilize the same. You don't have to hire a PR company to do this; simply get in touch with your local television channel or radio station. You can telecast interviews, ads and other programs to market your business.