Basic Real Estate Terminologies – Beginner's Guide Part 2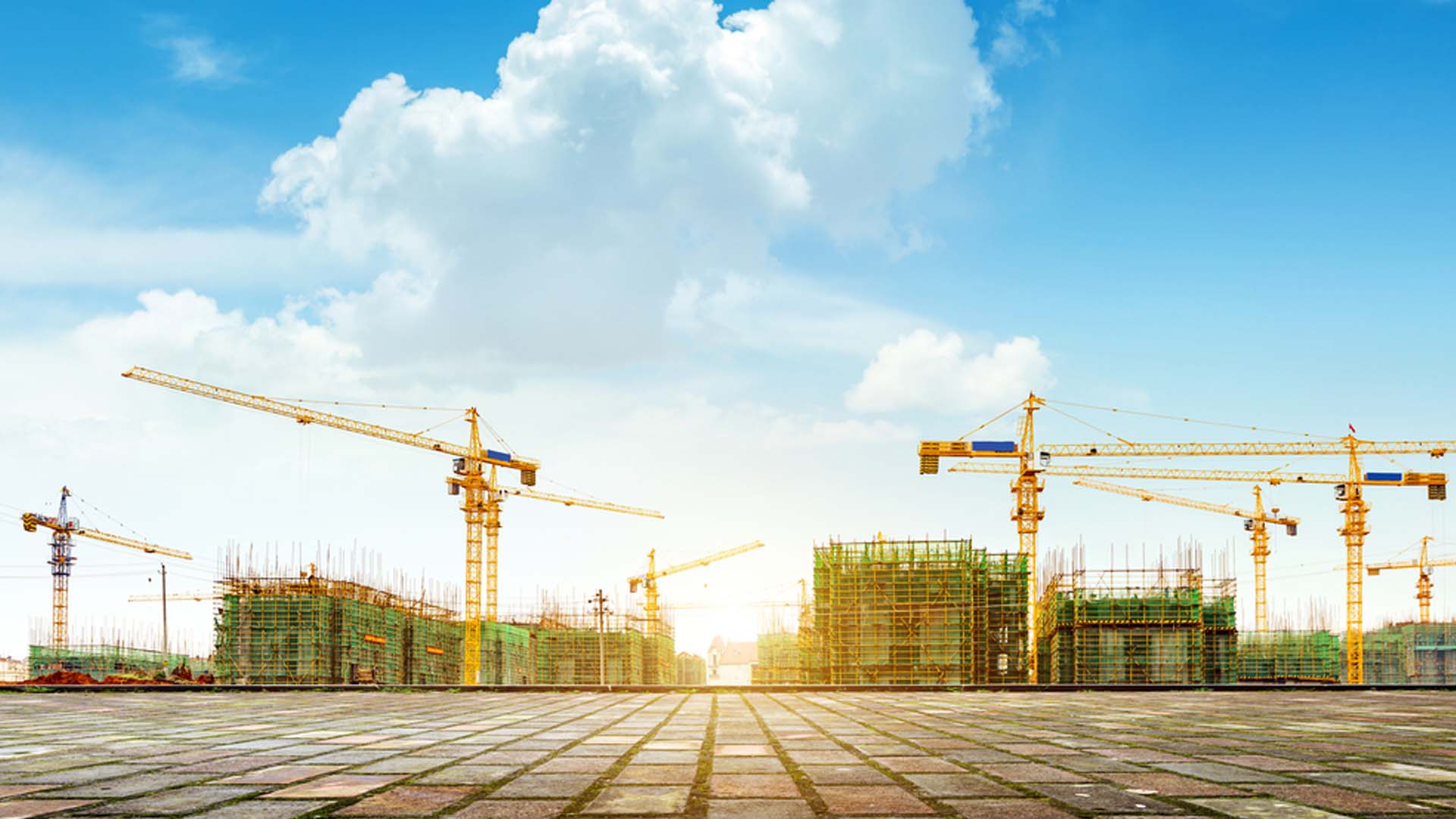 In the last article, we simplified some basic real estate terminologies like Carpet Area, Built-up Area, Super built-up Area etc. Well, like we promised we are back with some more. On this occasion, we will break down certain terms used with respect to the area you will be charged for. So, let's go ahead and dig into some other terminologies widely used in real estate and what do they mean.

Loading Factor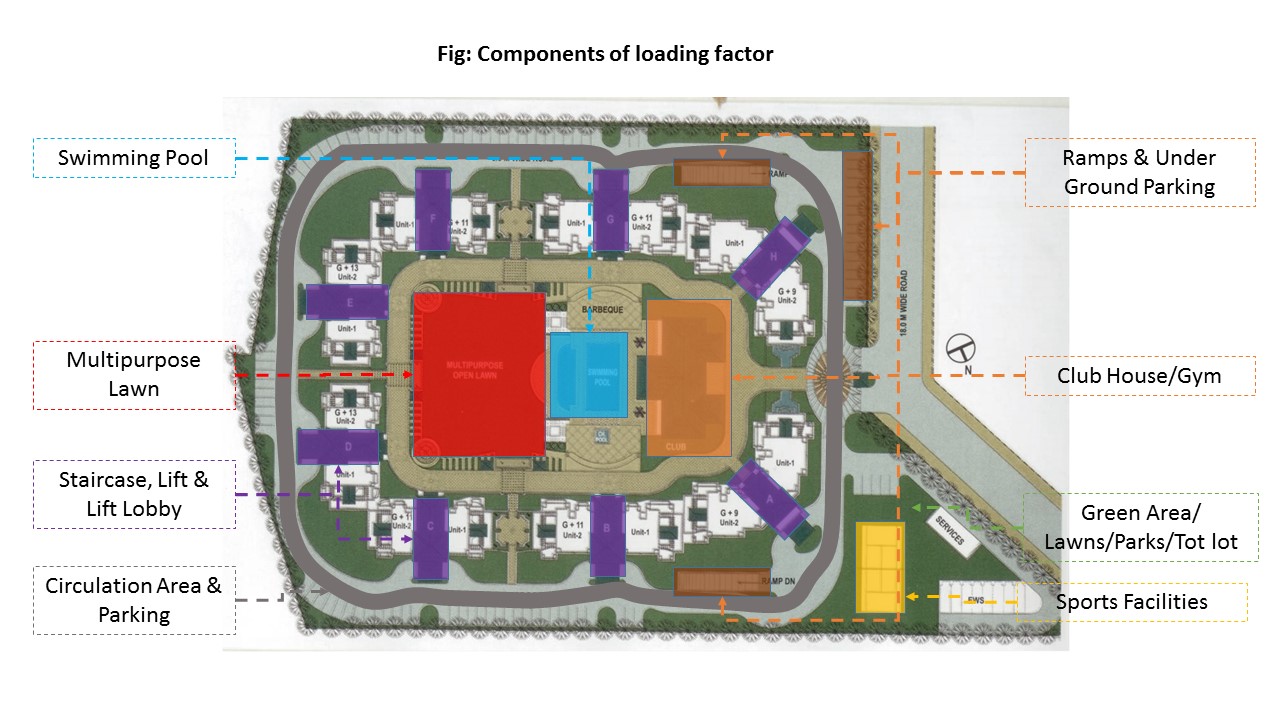 Loading Factor is the difference between the carpet area and the super-built up area. It is considered to be the factor which when added with 1 and then multiplied by the carpet area gives the super built-up area. Usually, builders consider space around staircases and elevators as common areas while calculating the loading factor. It is very important to keep in mind that if a large part of the super built up area lies outside the carpet area then you will find yourself with a much smaller apartment.
Loading factor = (Super -built up area/Carpet Area)-1
For Example:
If the carpet area is 1000 sq. ft. and the super built-up area is 1300 sq. ft., then
Loading factor = (1300/1000) – 1
= 1.3 -1
= 0.3
Loading factor is 0.3 or 30 percent, as per real estate terminology. Any home with 30 percent or less loading factor is considered to be good.
Open Space Ratio (OSR)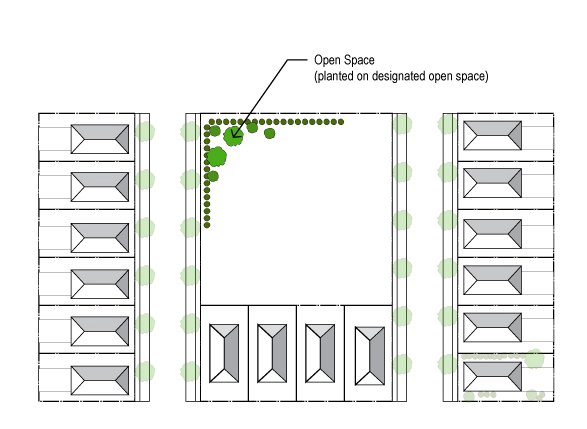 Open Space Ratio is the ratio of the total amount of commonly-owned open space on the residential parcel proposed for development to total area of the entire land parcel proposed for development. Buildable area on private lots and commonly-owned open space less than 320 contiguous sq. ft. are not considered to be open spaces. Areas such as parking space, garden etc. are included in open spaces. Anything over and above 80 percent open space ratio is considered to be excellent.
Floor Space Index (FSI)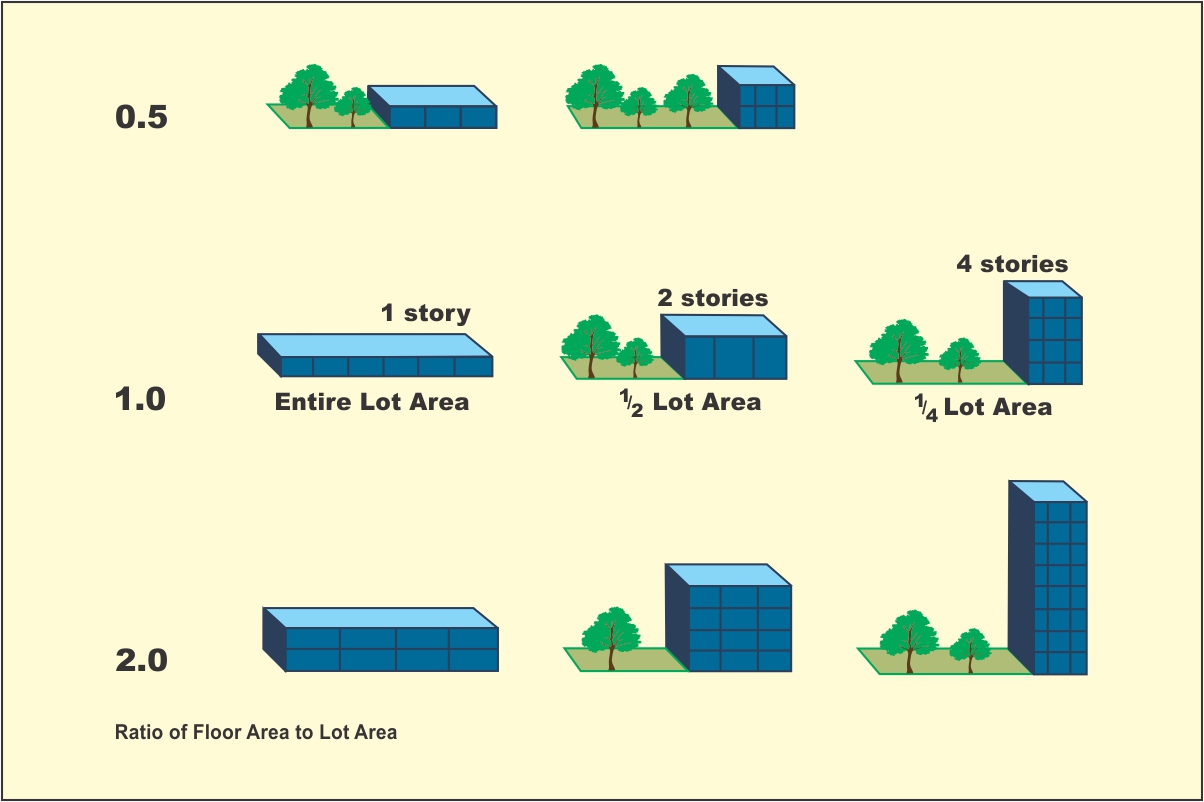 Floor Space Index, also known as Floor Area Ratio (FAR), is the ratio of a building's total floor area to the total area of the plot upon which it is built. The FSI limit is regulated by the municipal corporation of the particular area, who decide the amount of construction and building sizes in the area.
Floor area ratio = (total floor area of all buildings on a certain plot) / (total area of the plot)
For Example:
If the total area of a plot is 150 sq. mt and FSI of that area is 1, the construction area cannot be more than 150 sq. mt; i.e. if the ground floor is built on 60 sq. mt, 60 sq. mt on the first floor then the second floor should be 30 sq. mt as it cannot exceed the 150 sq. mt. built floor space.
We hope that we were able to ease your life a bit, so you don't have to scratch your head anymore about these real estate terminologies. In case you haven't read the first part of this article, you are missing out on some really helpful information.  Also, watch this space for the third part of Beginner's Guide, where we will explain the various stages of construction.
Also Read: Real Estate Construction Stage Terminologies – Beginner's Guide Part 3