Industry Implication of SEBI Allowing Banks to Invest in REITs and InvITs: An analysis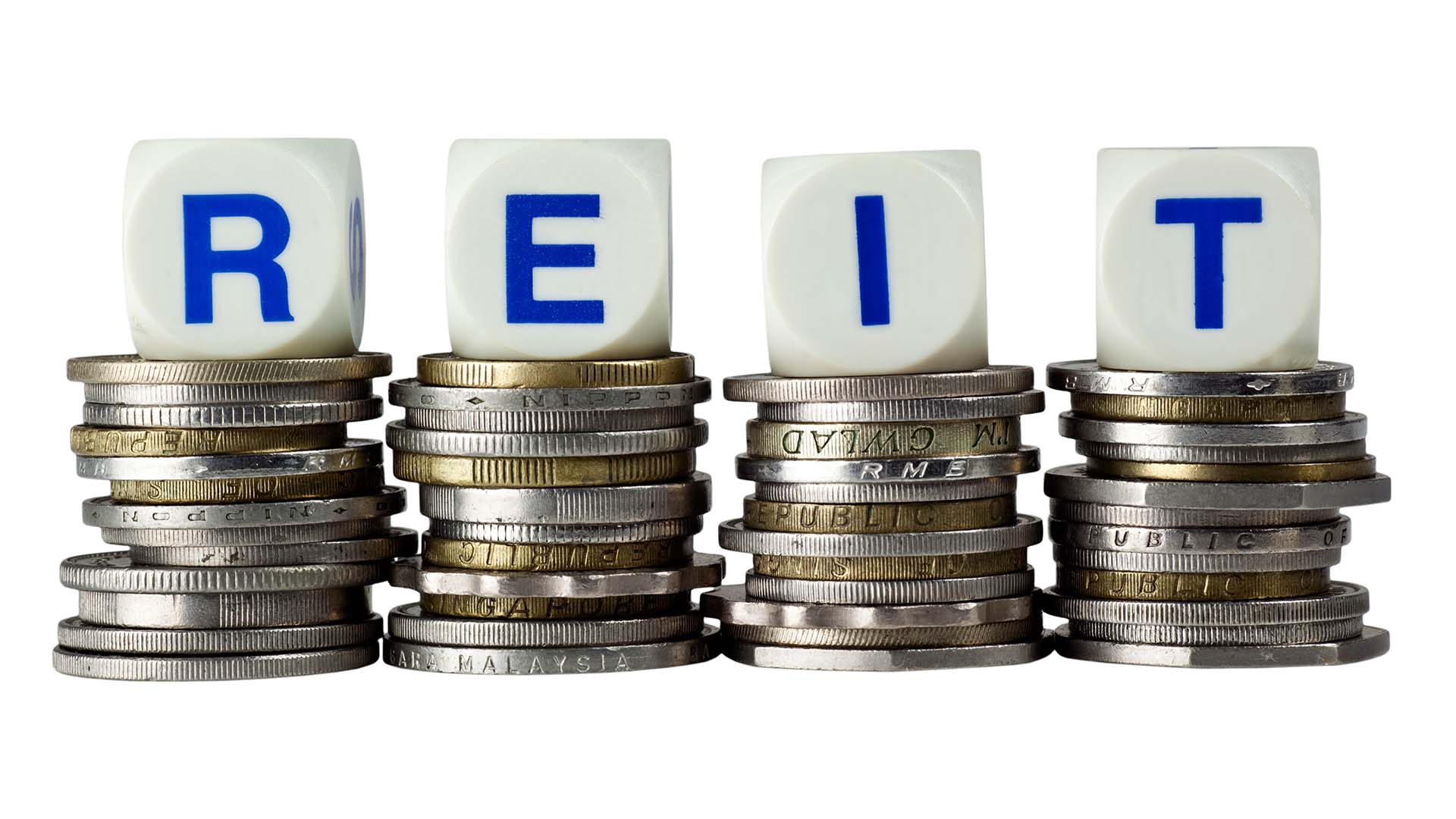 The Reserve Bank of India has announced that banks will be permitted to invest in REITs and InvITs. We examine the benefits that this move will bring to these sectors and whether it will be enough to finally kick-start these investment classes in India
Ever since the introduction of the SEBI (Real Estate Investment Trusts) Regulations and SEBI (Infrastructure Investment Trusts) Regulations in 2014, the market regulator and the government of India have initiated a number of reforms to kick-start the establishment of REITs and InvITs in India.
While these reforms have attempted to remove the regulatory and tax impediments that currently beleaguer these structures in India, investors' confidence in their feasibility and profitability has not increased substantially, with most proposals for REITs and/or InvITs languishing at the set-up stage.
To tackle this issue, the Reserve Bank of India (RBI), upon being requested by the Securities and Exchange Board of India (SEBI), in its first bi-monthly monetary policy of FY 2017-18, announced that banks will be permitted to invest in REITs and InvITs. Investment by banks in REITs and InvITs will be subject to the limit of 20% of their net owned funds. This is an umbrella limit and hence, acts as an overall cap for investment by banks in asset classes such as equity-linked mutual funds, venture capital funds and equities and now, REITs and InvITs. The RBI has stated that detailed guidelines will be unveiled in May 2017.
The benefit for banks to invest in REITs and InvITs
The RBI's move is a welcome one, due to the benefits it brings to both, banks and the real estate and infrastructure sectors. For banks, the investment scope has been widened to include safe and stable assets which provide steady returns, as REITs and InvITs predominantly function as income-generating structures that derive their value from the underlying capital-intensive, locked-in assets. Banks represent one of the largest investor types globally and are increasingly seeking to reduce equity exposure, in order to increase investment in alternate asset classes. In such a scenario, banks are following a low-risk investment approach, in order to maintain necessary levels of liquidity required by them at all times, due to the variable nature of their liability payments. This makes banks a perfect fit as investors in REITS and InvITs, since banks have a long-term view of such investment classes, which offer both, yield and liquidity.
The benefit for the real estate and infrastructure sectors from banks' participation in REITs
On the other hand, the cash-starved real estate and infrastructure sectors will also benefit from the permission provided to banks to invest in REITs and InvITs, as they now have access to continuous capital that only banks, having large reserves, can provide. Further, the move will also provide an impetus to other institutional and retail investors, who were previously hesitant to invest in these investment classes. The influx of liquidity, due to investments by banks, will provide stability and risk-averse investors will have the assurance to invest in them, akin to investments in mutual funds.
Across the world, banks have successfully invested in REITs and InvITs, earning steady returns and also boosting infrastructure development in countries like Singapore and Hong Kong.
Potential for REITs and InvITs in India
Hence, even though the devil might be in the detailed guidelines being released in May 2017, the proposed relaxation is a godsend to the fledging REIT and InvIT investment class in India. However, given the potential size of the REIT and InvIT markets in India, wherein over USD 1.5 trillion of estimated investment in the infrastructure sector is required in the next 10 years and an estimated 67% of realty in India's top 8 metropolises are REITs-eligible, the flexibility provided to banks to invest in REITs and InvITs requires to be backed with the opening up of other investor classes, to bridge the demand-supply gap.
Globally, the other large investor types for REITs and InvITs, are typically insurers and pension funds. While the Insurance Regulatory and Development Authority of India (IRDAI) has already permitted insurers to invest in REITs and InvITs pursuant to a notification in March 2017, Indian pension funds have not been granted such a relaxation yet. However, SEBI officials have publicly stated that they are in talks with the Pension Fund Regulatory and Development Authority of India (PFRDA) on the same and thus, it appears that 2017 may finally be the year when REITs and InvITs become viable investment structures for both, institutional and retail investors in India.
Source: Housing.com
Blackstone In Process To Buy L&T's Commercial Property Portfolio For Rs. 2300 Crores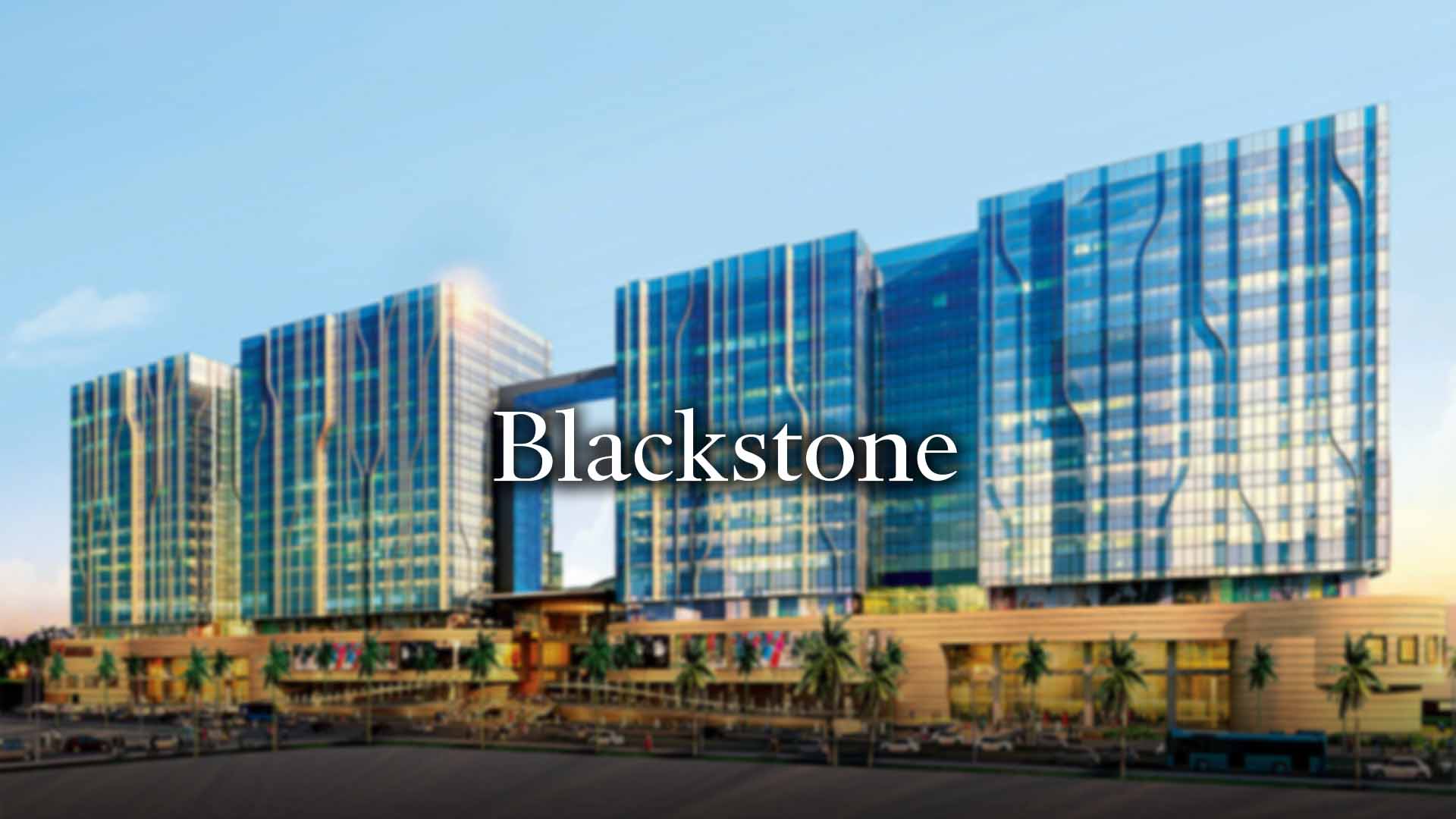 Being one of the world's leading investment firms, Blackstone has emerged as the most aggressive institutional investor in India's real estate sector. Now this US-based private equity player is in advanced talks with L&T Realty, to acquire two commercial properties covering a total of 1.7 million sq ft., in a deal valued at Rs. 2,300 crores. Blackstone leads the market with its highest
Blackstone has been picking up properties across major cities in deals that are turning out to be benchmarks in the sector. Owning the India's biggest portfolio of income producing office assets, this company holds a total of over 31 million sq ft. across key property markets of Noida, Mumbai, Pune and Bengaluru.
This portfolio of the real estate arm of engineering major Larsen & Toubro includes a 9 lakh sq ft. office block at the company's commercial project at Seawoods, in Navi Mumbai. And there is another 8 lakh sq ft. of fully-leased commercial tower at the L&T premise in Powai suburb. This Seawoods office tower will be acquired in phases as the leasing process is yet to complete.
L&T Realty will assist in further leasing at Seawoods commercial block, as the deal is expected to be inked by late February as the process is currently in its final stages. Earlier in 2016, Blackstone made a deal in Navi Mumbai, a 1-million sq ft. retail mall was bought adjacent to the office tower in Seawoods, from L&T Realty for over Rs. 1,400 crores.
Being the part of the India's largest Transit Oriented Development, Seawoods Grand Central, is L&T Realty's office block in Navi Mumbai. This project is a mixed-use development area across 40 acres that includes the mall and other commercial spaces.
Blackstone is said to be directly acquiring these assets, without including its existing joint ventures with Bengaluru-based Embassy Group and Pune's Panchshil Realty. This is not the first time that the New York based institutional investor has acquired assets and stake in portfolios independently.
With Colgate-Palmolive, JP Morgan Chase and L&T Infotech as the prime tenants, the commercial tower in Powai is completely leased out. This leasing factor together with all the long-term contracts, makes the Powai asset valued at Rs. 1,500 crores with a capitalization rate of about 8.5%.
Establishing its first Indian office in 2005, the leading private equity player has committed over $6 billion to the Indian companies till date. Total 19 companies owning 31 million sq ft. across 18 operating office parks, with an investment of $2.7 billion, comes under Blackstone.
An additional 11 million sq ft. of commercial space under development across the country, adds to this large portfolio. Over the past few years, the Indian real estate assets have been seeing aggressive pattern of investments, by the major global institutional investors such as Blackstone Group, GIC, Goldman Sachs, Qatar Investment Authority, Canada Pension Plan Investment Board and Brookfield Asset Management.
Indiabulls Real Estate Acquires A Commercial Building With Leasable Area Of 2.5 Lakh Sq Ft. In Gurgaon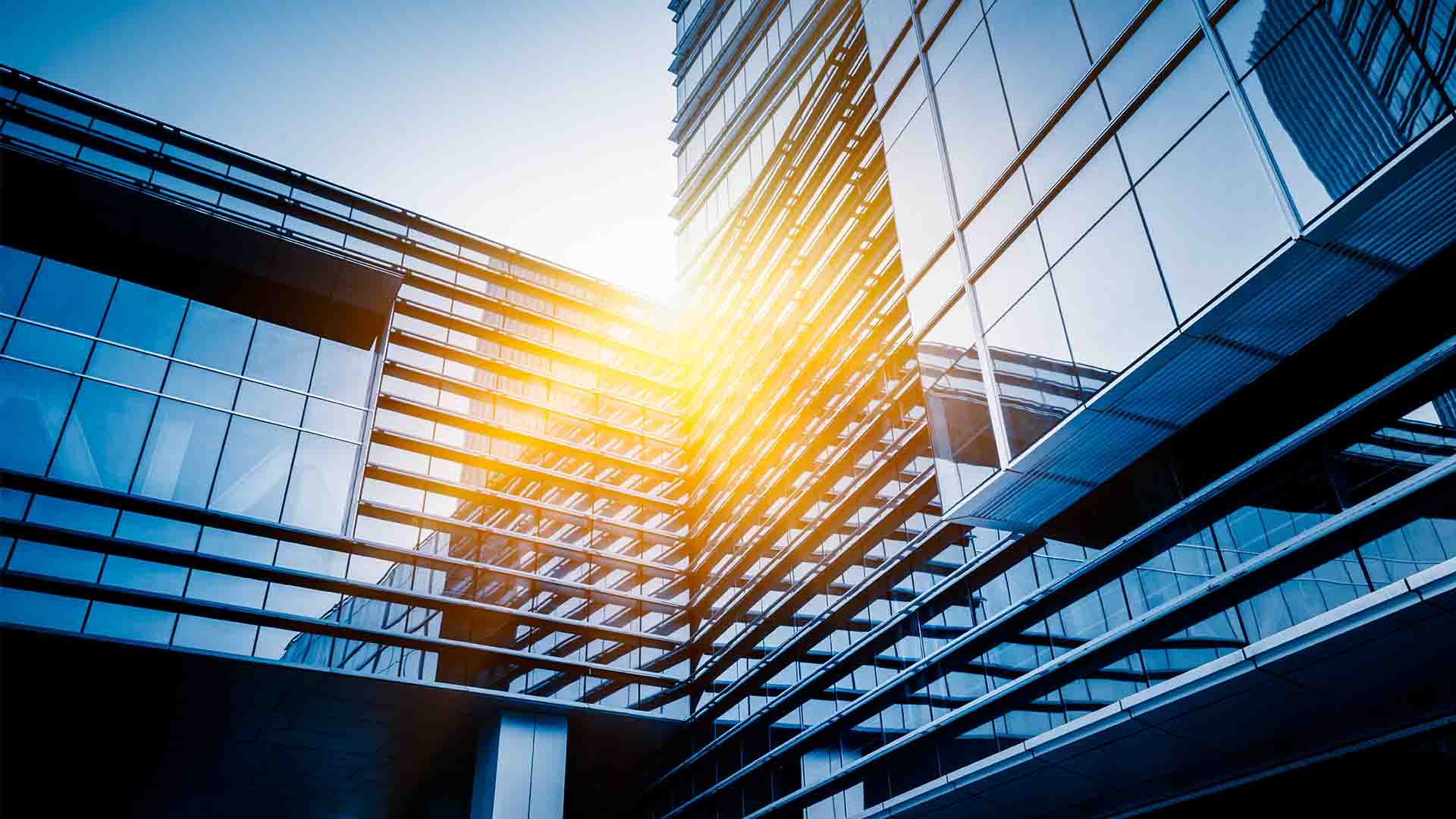 Indiabulls Real Estate has earned a distinct reputation for building projects that turn spaces into inspiring places, since its inception. Indiabulls Real Estate went on to expand its projects portfolio, with its prime focus on construction and development of residential, commercial & SEZ projects, across major Indian Metro cities. Today Indiabulls Real Estate is ranked amongst the top Real Estate companies with a total Gross Development value of INR 32,189 crores and net worth of INR 5,480 crores as of 2017.
Indiabulls Real Estate has commercial development with a leasable area of 3.15 million sq.ft. under construction. Further, it has a land bank of 1,046 acres and also possesses 2,588 acres of SEZ land at Nasik, Maharashtra. In 2014, the company acquired the prime property, 22 Hanover Square in Central London for Rs.1630 Cr. The group has also been conferred the status of a Business Super brand by the brand council Superbrands, India. Indiabulls Real Estate is known for its successful delivering of superior products, services to its customers, partners and shareholders.
Indiabulls Real Estate is planning to acquire a large commercial building with a leasable area of 2.5 lakh sq ft in Gurgaon.
To acquire this large area of prime and newly constructed commercial building, Indiabulls Real Estate's wholly-owned subsidiary has entered into a definitive and a binding agreement. A BSE filing by the Indiabulls reveals that, the deal has an expectancy period of four months, mainly after receiving the Occupation Certificate of the building. Although the name of the seller and deal value was not disclosed.
With many leading multi-nationals operating in the vicinity, makes it a developed prime commercial location. Equipped with an additional leasable area, the company expects to enhance its annuity revenue to Rs 1,450 crore in FY 20-21 from the rental properties portfolio of Indiabulls Real Estate.
With its expansion spree, Indiabulls Real Estate, is counting on the revival in the real estate market in Gurgaon for making its project a success. The commercial realty market is witnessing a strong demand in Gurgaon. So Indiabulls Real Estate is looking forward to set up a state of the art business park in Gurgaon, which would be able to draw reputed corporates and MNCs. As some big-ticket commercial space rentals and deals are expected to be finalized in this space.
Adani's Bandra-Kurla Complex Project To Be Taken Over By Shapoorji Arm For Rs 2,000 Crore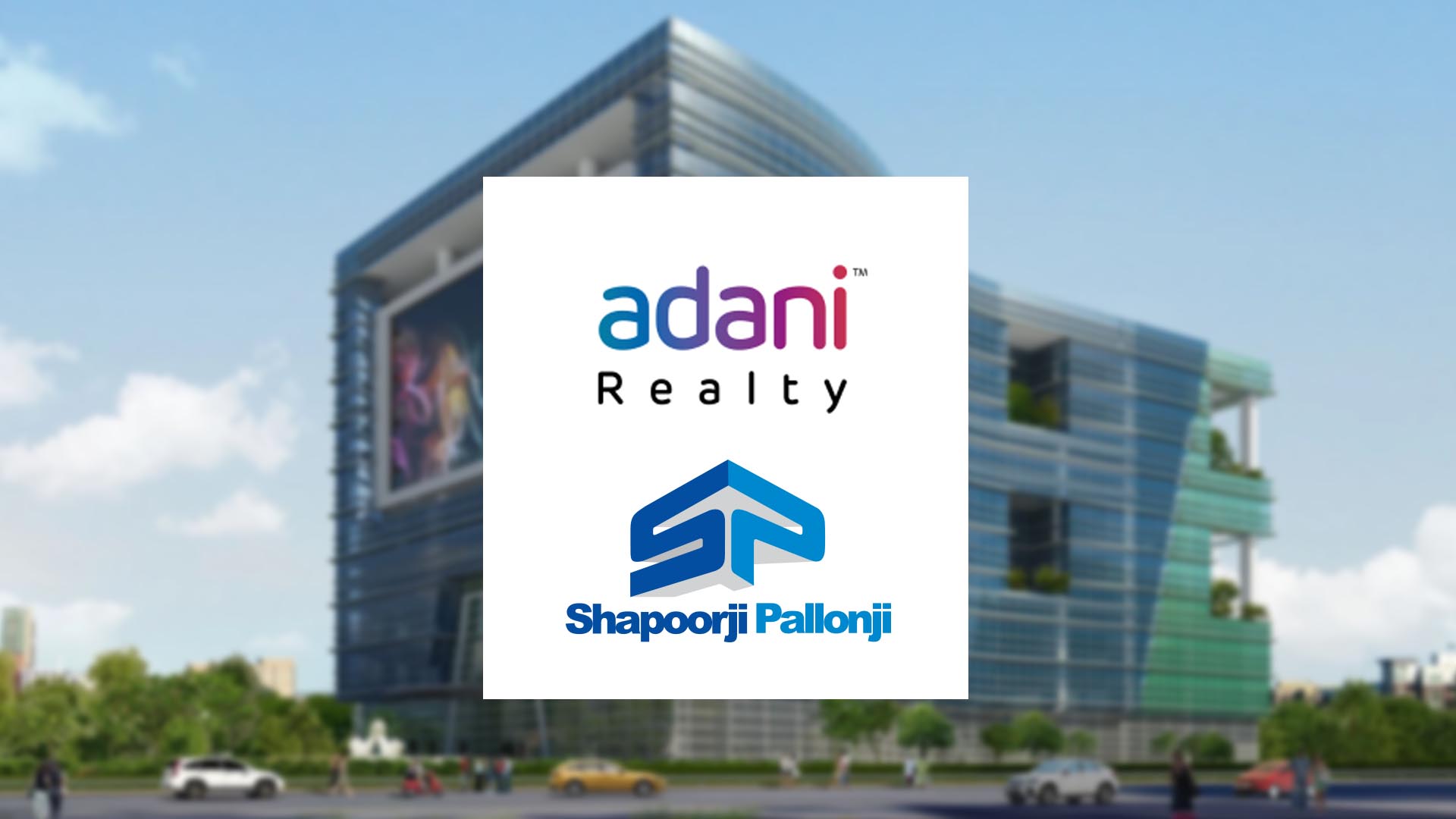 Shapoorji Pallonji Investment Advisors which is an investment arm of conglomerate Shapoorji Pallonji Group is set to acquire a commercial project Inspire BKC from Adani Realty in a nearly Rs. 2,000-crore transaction. The project is located in Mumbai's business district Bandra-Kurla Complex (BKC), informed two persons familiar with the development.
Shapoorji Pallonji Investment Advisors has emerged as the frontrunner from a total seven shortlisted interested entities including US-based private equity major Blackstone Group and an alliance between Qatar Investment Advisors (QIA) and Bengaluru based realty developer RMZ.  For this over 8 lakh sq ft project Shapoorji Pallonji Investment Advisors has already completed the due diligence process.
One of the people mentioned above said, "The due diligence process for the asset has been concluded recently, and currently the final documentation is going on. The deal is expected to be concluded soon as both the parties have frozen the structure of the transaction."
The project has recently been completed and the developer is in the process of receiving few civic approvals, following which it will be concluded. Adani Realty is also one of the companies that is working on closing few leasing transactions here.
In one such lease deals, Swiss multinational pharmaceutical major Novartis' India arm has entered into an agreement to pick up over 1lakh sq ft office space in this commercial project. This was one of the largest front office commercial transactions in terms of space in the Mumbai in 2017.
Shapoorji Pallonji Investment Advisor is also kept in the loop on the progress of space leasing transactions in this commercial project.
In its first-ever real estate related engagement in India in October the global insurance and asset management major Allianz Group teamed up with Shapoorji Pallonji Group to create an investment platform for office properties.
The platform, SPREF II, will be a Singapore-domiciled, rupee-denominated and close-ended fund planning to raise $500 million in equity.
After partnering with the Canada Pension Plan Investment Board (CPPIB) in 2013 for a platform with an initial target corpus of $200 million this is Shapoorji Pallonji Investment Advisors' second such tie-up.
The commercial real estate has been registering a healthy growth across prime office markets in past three years.