New GST Rates may Raise Property Costs, say Real Estate Developers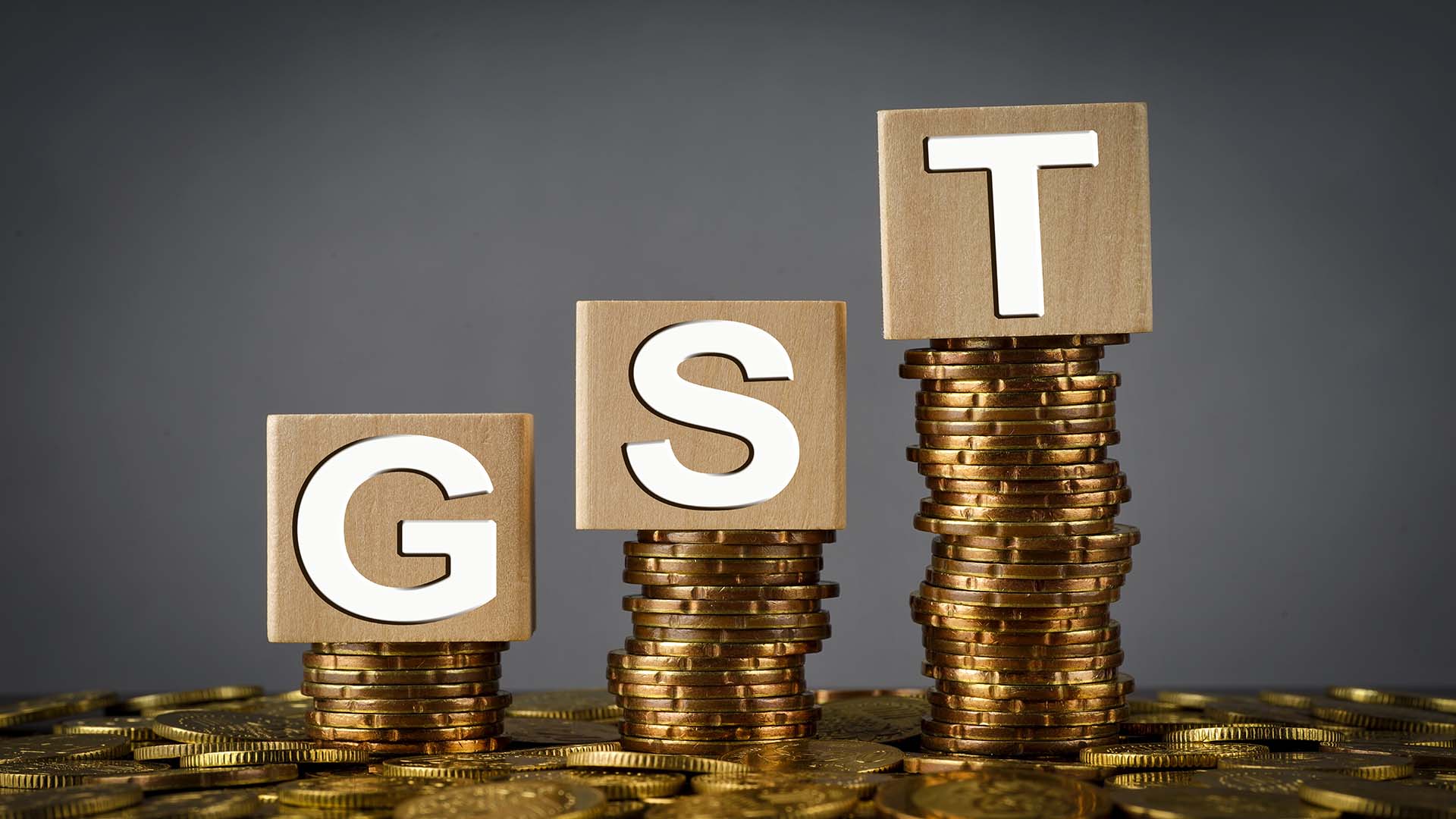 If the real estate sector comes under the expected 18% tax slab and stamp duty is not subsumed under GST, property prices may rise, worry developers
Mumbai: Real estate developers are concerned that the implementation of the goods and services tax (GST) may raise the overall cost of properties if the sector comes under the expected 18% tax slab and stamp duty is not subsumed in the new tax structure.
The GST Bill was cleared in Parliament's budget session, paving the way for the roll-out of the indirect tax regime on 1 July. According to the legislation, land leasing, renting of commercial properties and purchase of under-construction housing projects will attract GST.
The GST Council on 31 March approved nine sets of rules for the implementation of the tax. It will hold its next meeting on 18-19 May to discuss the rates on individual items. Under the new indirect tax regime, there will be four tax slabs—5%, 12%, 18% and 28%.
It is speculated that for the real estate sector, the GST rate may be fixed at 18%. While VAT (value-added tax) and service tax that customers pay at the time of buying a property has been subsumed, stamp duty has been kept out of its purview—a move that most developers are worried may end up being a burden to the sector, which is already under pressure after three years of slow sales.
"As an industry norm, all taxes are subsumed under GST, but in the case of real estate, what they (government) are saying is stamp duty and other local body taxes will continue as it is. Taxation is going to be beyond reasonable," said Niranjan Hiranandani, co-founder and managing director of Mumbai-based Hiranandani Group, who is also the president of real estate lobby group National Real Estate Development Council (Naredco).
Both Naredco and Confederation of Real Estate Developers' Associations of India (Credai), another builders' group, have recommended to the finance minister that the GST rate should not be kept higher than 12% for the real estate sector.
"The GST rate on the consideration excluding the value of land should not be more than 12% covering both CGST (central GST) and SGST (state GST) after providing credit for all the inputs… Anything above this rate would only result in a continued deceleration of this industry and also compromise GDP (gross domestic product) growth," Credai said in a presentation to the government in February.
Prakash Challa, chairman (finance and taxation committee), Credai, said the group had sought an appointment with the finance minister to discuss the GST rate. According to him, the current net tax should be retained after the introduction of GST as well.
"There is a thought process right from the beginning that stamp duty should be subsumed along with GST and we have one common rate. End consumer is paying stamp duty, which is a state subject. So we are governed under the central tax and also under the state tax," said Challa, who is also the managing director of Chennai-based real estate and infrastructure developer SSPDL Group.
Home buyers now pay a cumulative tax of around 11-12% including both service tax and VAT, depending on the rules in each state. Irfan Razack, chairman and managing director of Bengaluru-based Prestige Group, said that the stamp duty, which differs from state to state, should either be subsumed under GST or should be rationalized to about 2% from its current average rate of around 8%. He added that the new tax regime will benefit the sector in the long run and developers may be able to save as there will be no excise duty on various raw materials.
"If rate remains at 18%, it is high for an industry where the government is keen that investment should come in. I think it should be 12%, otherwise, it will not bring down the prices, it may only go up," said Nihal Kothari, executive director at law firm Khaitan and Co.
Source: Livemint
Home Buyers Lose The Agents And Opt For Digital Route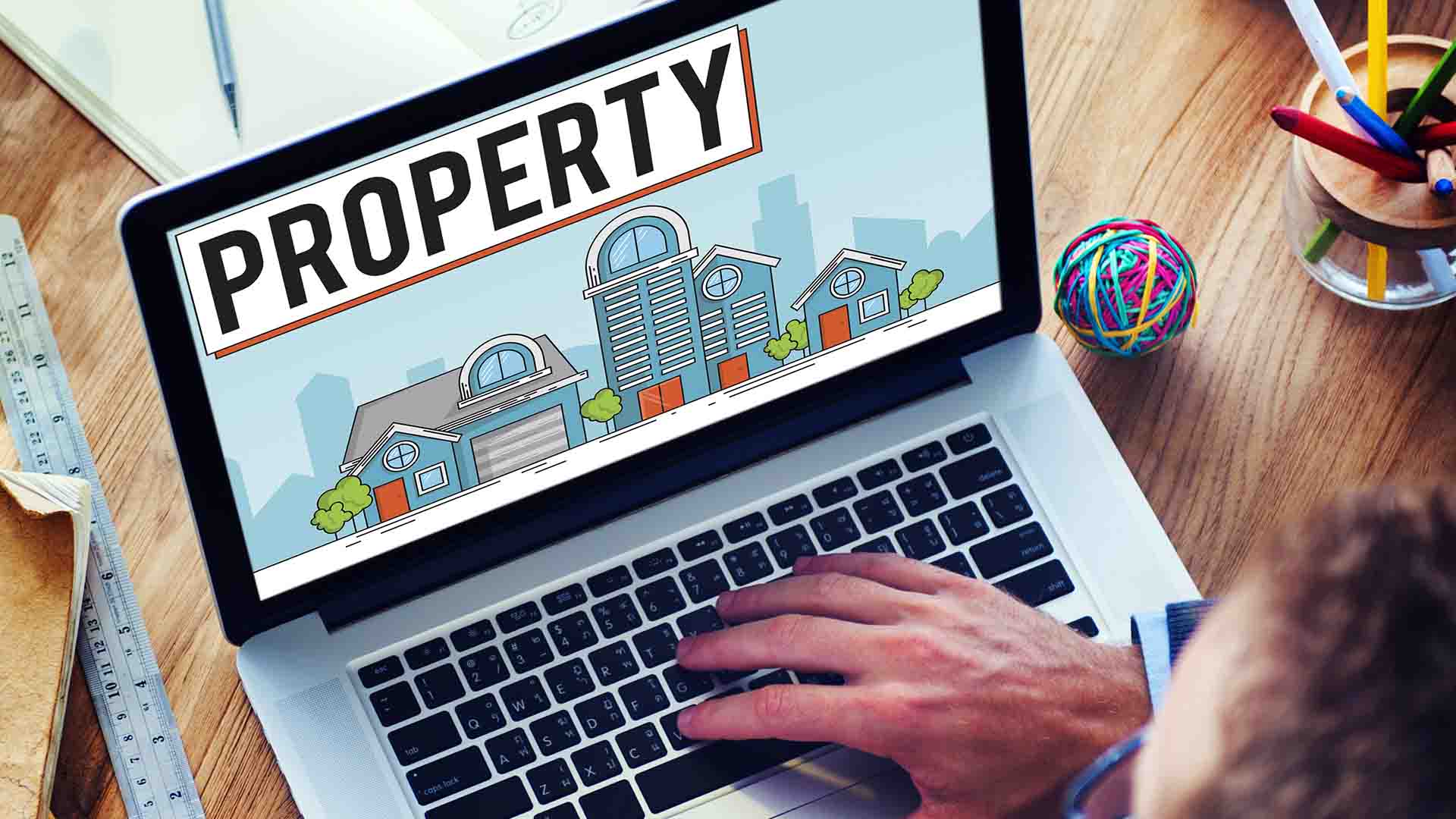 With passing time digital media is becoming the preferable choice of the buyers as well as the developers. Developers are going to online platforms and social media to reach out to their target audience and also the buyers are increasingly going online for searching homes. This makes digital media a mainstream platform to advertise in real estate industry.
C Shekar Reddy, Immediate Past President of CREDAI explained why digital platforms are becoming more popular in the real estate. He said, "IT employees, NRIs form the majority of home buyers today who are tech savvy and use their smart phones for searching homes. Also most of the home buyers today are being influenced by social media while purchasing a home or property. As a result builders and realtors are putting utmost focus on digital platforms to reach out to potential consumers".
The growing trend can be observed by the way the builders are spending on online platforms. It is far more than traditional marketing and publicity avenues unlike past. Builders have also become conscious of their presence and reputation on property portals and other online platforms. They are taking each step carefully so they can make the right connect with their buyers.
K Sreedhar Reddy of Telangana Real Estate Developers Association explained the growing importance of digital media, said, "Digital platforms and social media provide builders a chance to reach to the consumers in a more focused way. Also they can track the efficiency of strategy online. The cost of acquiring customers through online and social media is also lesser when compared to other advertising channels. Therefore digital platforms are becoming popular in realty sector".
As per the inside sources, this trend is not only visible in the metros like Mumbai, Chennai or Hyderabad but also in Tier II & III cities. Customers as well as developers, both are relying more and more on digital platforms.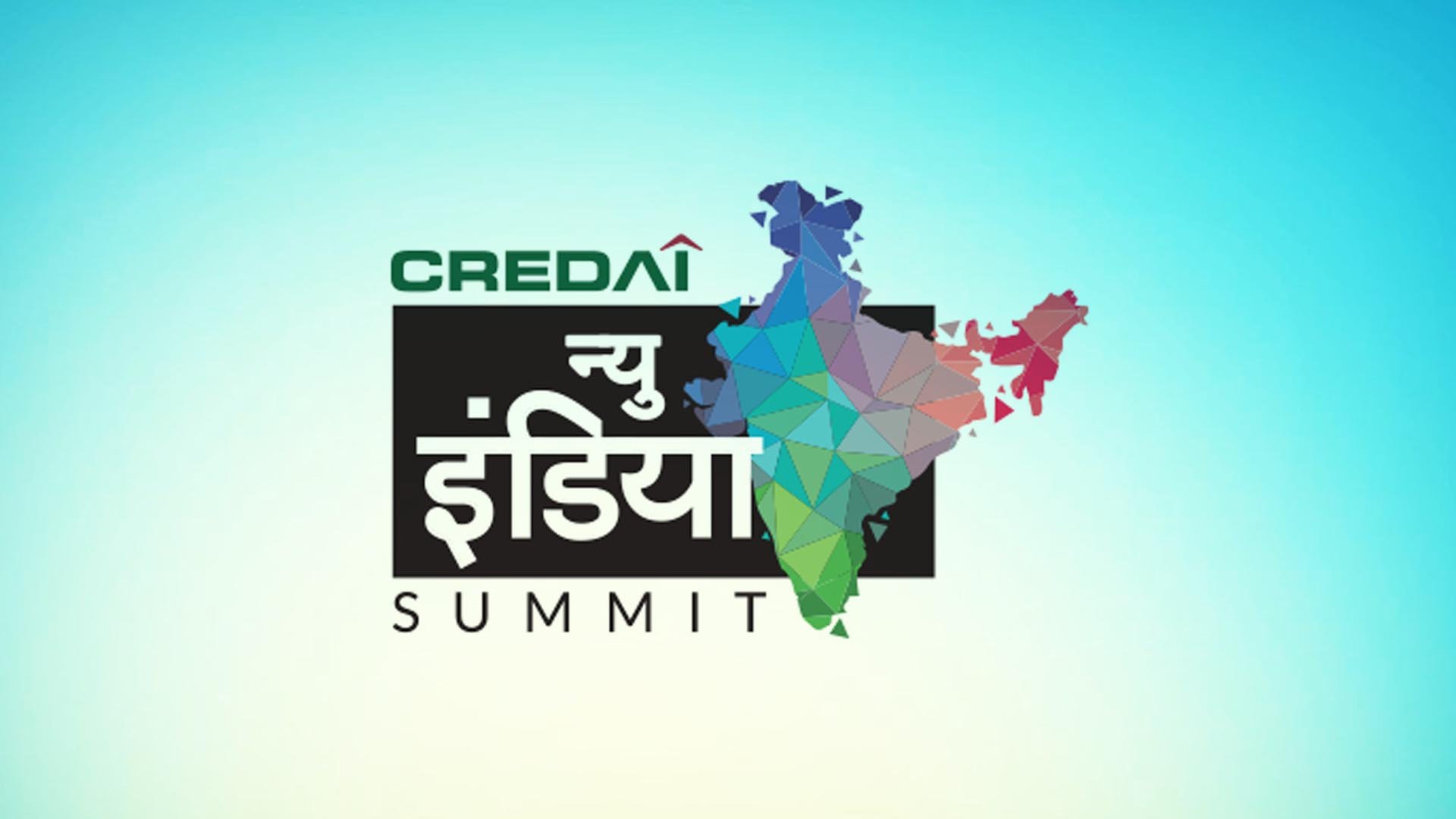 CREDAI is the apex body that represents over 12,000 private Real Estate developers spread across 23 state-level chapters and 177 cities in India. Established in 1999, CREDAI has worked hard to make the industry more organized and progressive by networking closely with Government representatives, policymakers, investors, finance companies, consumers and real estate professionals.
The New India Summit is another such effort from CREDAI to direct focus on Tier II, III and IV cities and develop them to be the forerunners of success. CREDAI New India Summit is all set to unleash the potential of an emerging India. This one small step has the power to give way to a new India.
For the longest time, our leaders and foresighted influencers have put all their time and energy in developing the Tier I cities namely Bengaluru, Mumbai, Delhi, Pune, Ahmedabad, Hyderabad, Chennai and Kolkata. No doubt, these cities have really changed the way people look at India today. These cities are the epitome of advanced technology and modern culture. But they also face challenges due to the grave pressure of urbanization. Decreasing quality of life, increasing the cost of living, overpopulation and unemployment, increase in transit time and traffic congestion, expensive housing, hospitality, education and healthcare facilities are some of the issues that all the Tier I cities face today.
According to a report, smaller cities are developing 79% faster as compared to metros with just 21%. Our of the 12,000 CREDAI members, 76.77% of them are from Tier II, III and IV cities. Looking at the scenario, it is only innate to divert the energies in developing the areas which still have potential. Thus, offering a good quality life to people in those cities itself and taking the pressure off of the Tier I cities.
The Forbes Magazine has said small cities are India's emerging business locations. The government has also been putting dedicated efforts into schemes that directly benefit the growth of Tier II, III and IV cities. Sustainable economic development, improving infrastructure and transportation, increasing employment opportunities, and introducing technologies for rapid urbanization are some of the prime agendas that the government has been taking actions on.
The CREDAI New India Summit will take place on the 9th and 10th November 2017 in Nagpur, Maharashtra.
Also Read: FS Realty Bags The 9th Realty Plus Excellence Awards (North) 2017
Tata Value Homes Launches "Offer Of The Century" With 99 Hours Flash Sale on Affordable Homes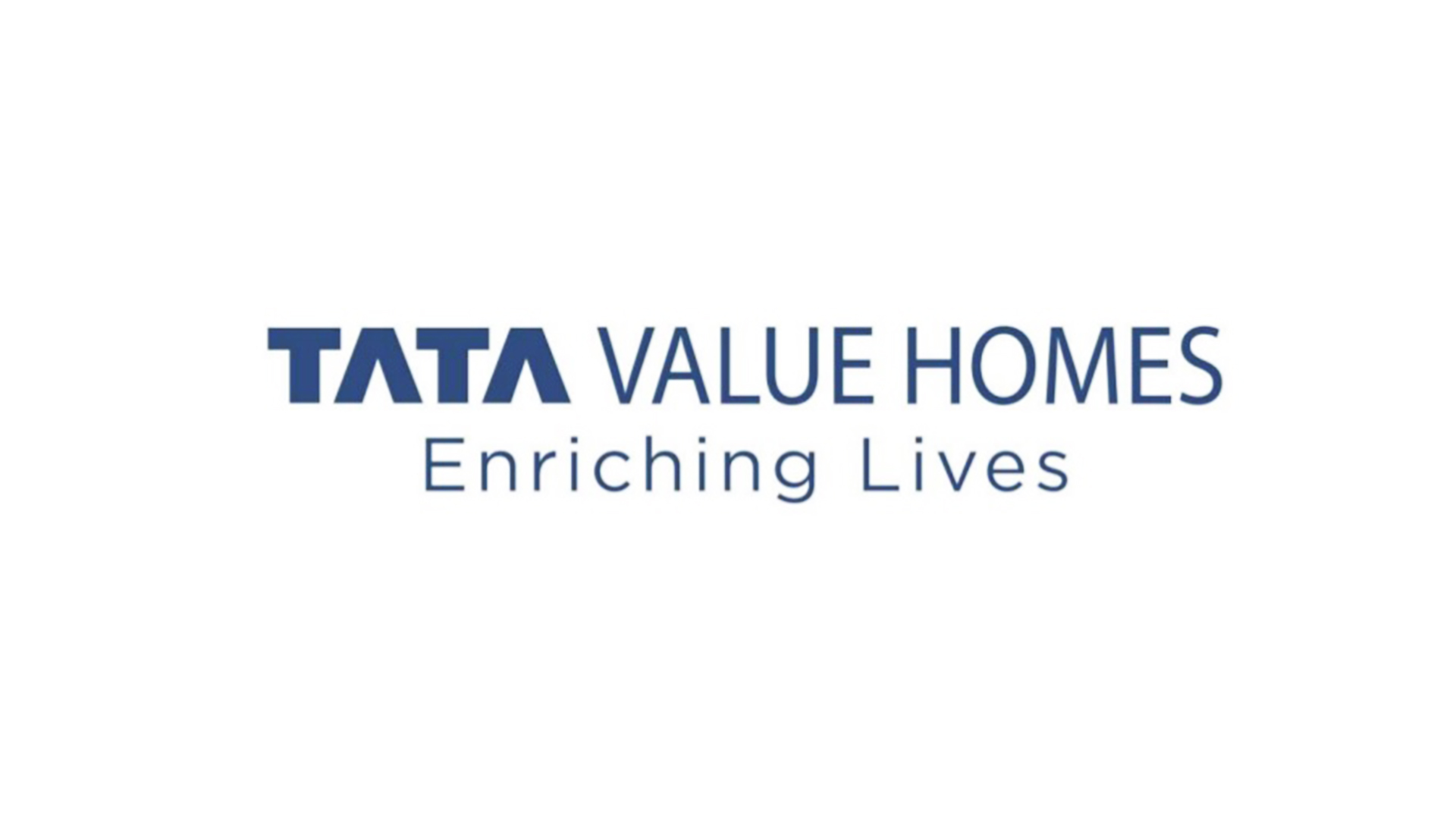 Mumbai, Maharashtra, India
Tata Value Homes – a 100 % subsidiary of Tata Housing – one of the leading real estate development companies in India, today announced the launch of '99 hours flash sale' on Tata Value Homes across India. Through this offer, Tata Value Homes will enable customers to own their dream home with 99 percent funding by select banks. The scheme is applicable on the first 99 units across the projects and for a limited time frame of 99 hours starting from 2nd November to 6th November 2017.
Mr Rajeeb Dash, Head – Corporate Marketing, Tata Housing, said, "Tata Value Homes pioneered affordable housing in India and continues to introduce innovative offers to encourage fence-sitting buyers to take a first step towards owning a home. Customers have always been central to our business and this unique 99 hours flash sale is tailored to connect aspirers with their perfect residence from our diverse portfolio of projects."
To avail the scheme, customers will have to log on to www.tatavaluehomes.com between 23rd October to 1st November and register using basic details. Post registration, customers can visit the site between 2nd November to 6th November 2017 to check for loan availability within 30 minutes and walk away with the allotment of the unit with a loan of 99% of the agreement value.
As the leading provider of homes under affordable housing segment, Tata Value Homes develops affordable housing that goes beyond merely providing a house, to one with a 'neighbourhood and community'. The first 99 customers will have the convenience to buy a home from the Tata Value Homes projects such as New Haven, Bahadurgarh; New Haven Compact, Ahmedabad; Shubh Griha Ahmedabad; New Haven Boisar I & II; La Montana, Talegaon; New Haven Bengaluru, Santorini, Chennai; New Haven Ribbon Walk Chennai.
About Tata Value Homes Limited
Tata Value Homes Limited is 100% subsidiary of Tata Housing Development Company Limited, established in 2010, to exclusively focus on value and affordable housing. The vision of Tata Value Homes Limited is to be the largest home provider in India. Tata Value Homes Limited has introduced two pan-India brands – Shubh Griha (Value Homes) and New Haven (Affordable Homes). Tata Value Homes Limited is also developing a Mediterranean themed project "La Montana" near Talegaon, Pune, while Shubh Griha is currently being developed in Boisar & Vasind near Mumbai and Ahmedabad, and New Haven is currently being developed at  Bosiar,  Ahmedabad and Bengaluru. Tata Value Homes Limited today has projects in Mumbai, NCR, Ahmedabad, Bengaluru,  Chennai and Pune.
About Tata Housing
Tata Housing is a closely held public limited company and a subsidiary of Tata Sons. It is the first corporate to pioneer the concept of real estate development in India. It is widely recognized for quality construction, ethical and transparent business practices and timely delivery of properties. It has a pan-India and international presence with demonstrated capabilities in Construction, Engineering, Commercial / IT parks, Housing and Township development. It is known for international standards of design and green sustainable developments.
Also Read: Over 2 Crore Affordable Houses To Come Up Over Next Three Years