Real Estate Construction Stage Terminologies – Beginner's Guide Part 3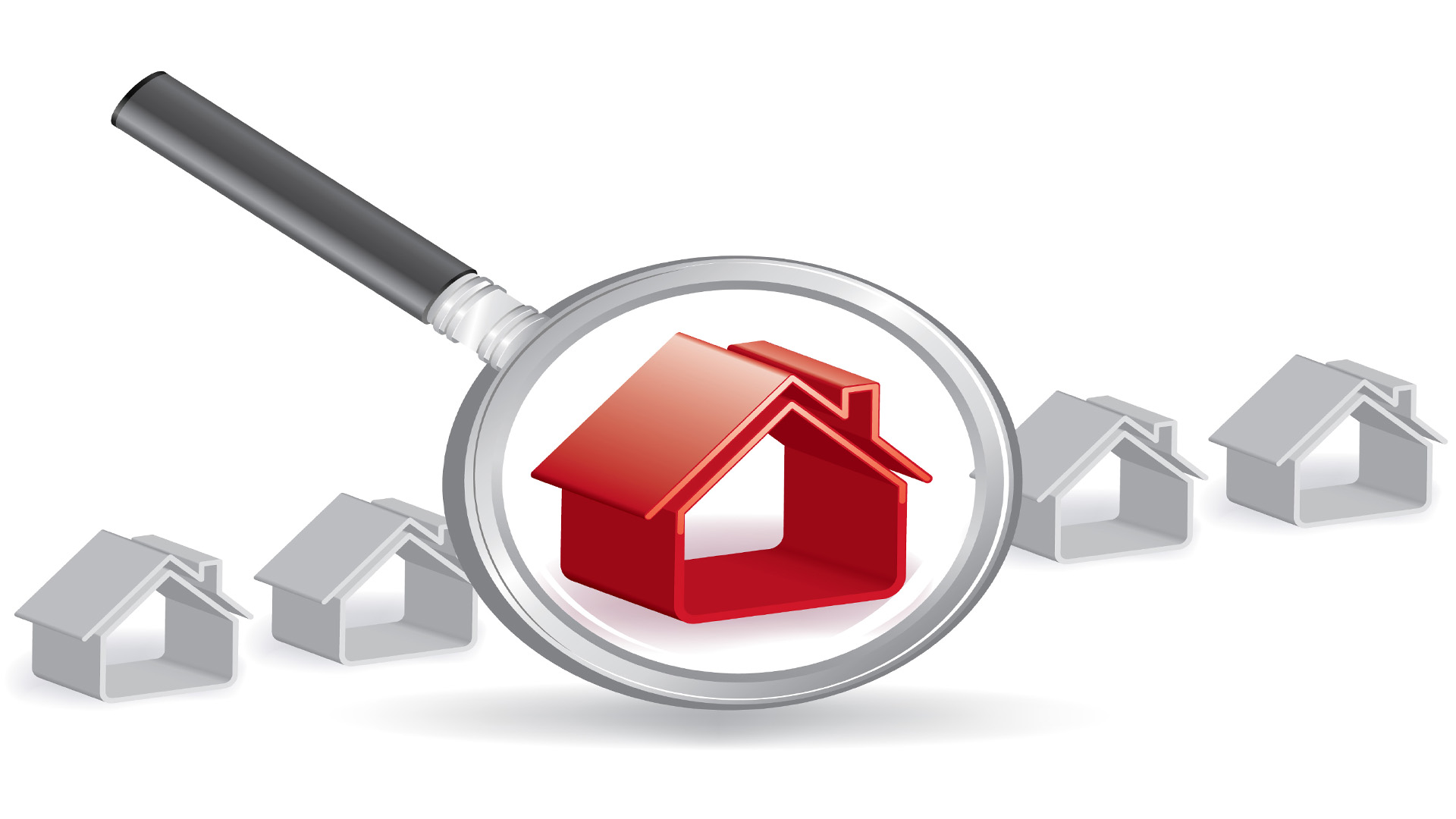 One of the most common excuses by builders is that the building is still in construction. You often wonder, what is taking so long? At times, you wished if you knew the different stages of construction. In this article, we are going to break down the different stages of construction for you. So, next time your builder says that the construction is in 'service stage', you know exactly what it means and how much longer it will take to finish construction.
Mobilisation
Mobilization is the stage when the plot is made ready for construction. The different steps involved in this stage are building fences around the plot, arranging necessary construction tools and materials, transport preparations, getting labor and building shed for them etc.
Ground Work
Ground Work stage involves clearing the plot, benchmarking it and leveling the ground of the plot.
Sub-Structure Work
This stage involves the initial stages of construction like foundation, grade beams, ground floors etc.
Superstructure Work
Superstructure work involves construction above the foundation or basement level like beams, slabs, staircases etc.
Masonry Work
In this phase, walls and ceilings are plastered and leveled. Masonry work involves individual blocks of materials such as stones, bricks, concrete, hollow blocks etc. This stage lays the foundation for services work.
Services Work
Service work involves electrical wirings, plumbing, sanitary work etc. It also involves putting lights and fans, bathroom fittings, pipes and anything else that needs to be fitted.
Finishing Work
Finishing work involves giving final touches after all the above stages like painting, fitting of doors and windows, interiors etc
Completion
As the term suggests, it is the completion of the construction process and involves cleaning the property, final inspection and giving possession to the buyer.
Hope these terms will make more sense to you, next time when you hear them. You will also have a rough idea about how long will take for completion. Don't forget to check out our previous articles where we have covered some other widely used terms in real estate.
Also Read: Basic Real Estate Terminologies – Beginner's Guide Part 1
10 Best Real Estate Brands that took over Social Media by storm in 2017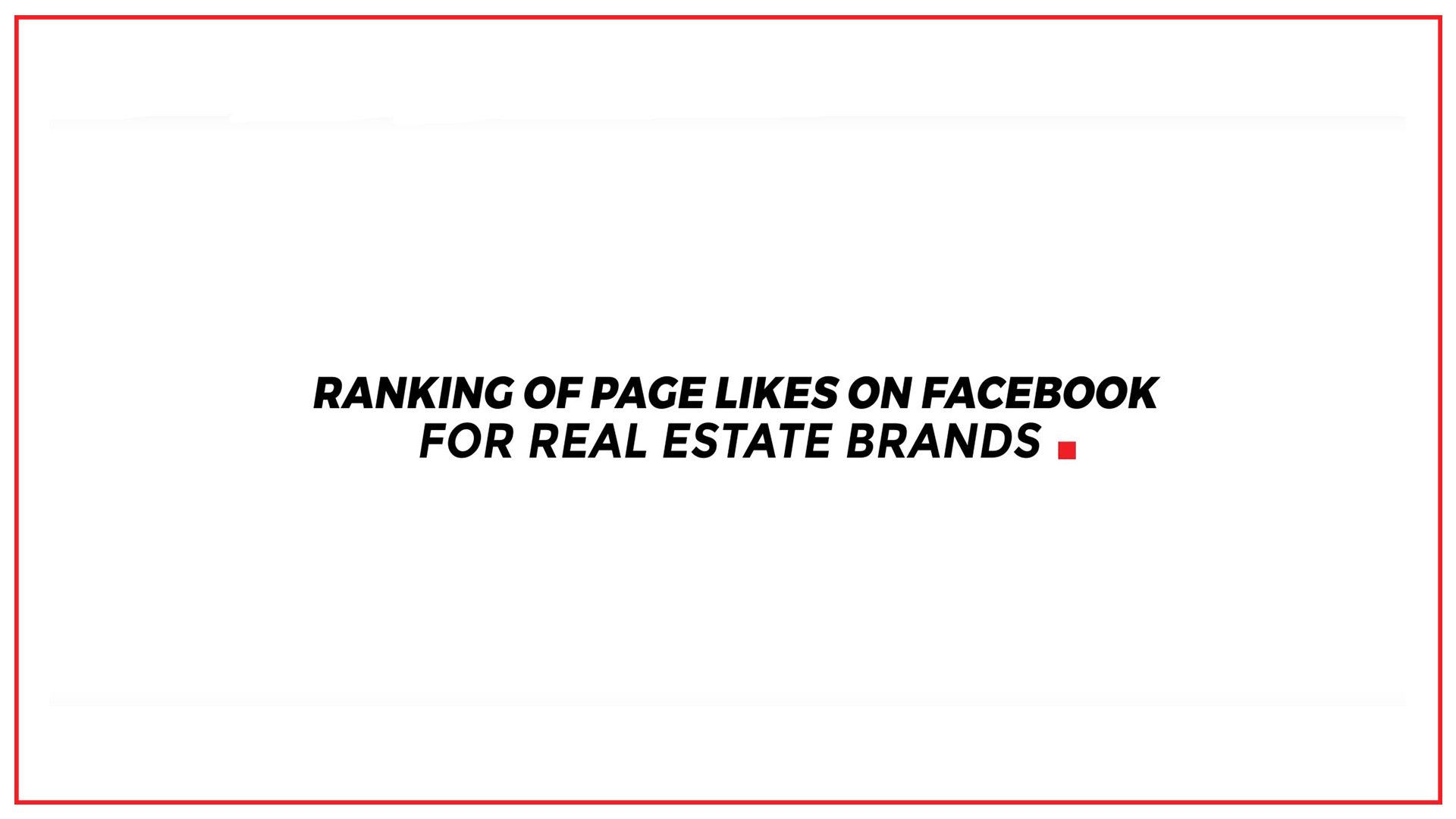 Motivation is derived from being the best in class, we strive to bring you those who have excelled the game. RealtyNXT brings you a countdown of such forerunners and the future leaders in the Real Estate Market. Here are the Top Real Estate Brands that achieved the maximum website traffic in the real estate sector of India.
Project Review: Raunak City by Raunak Group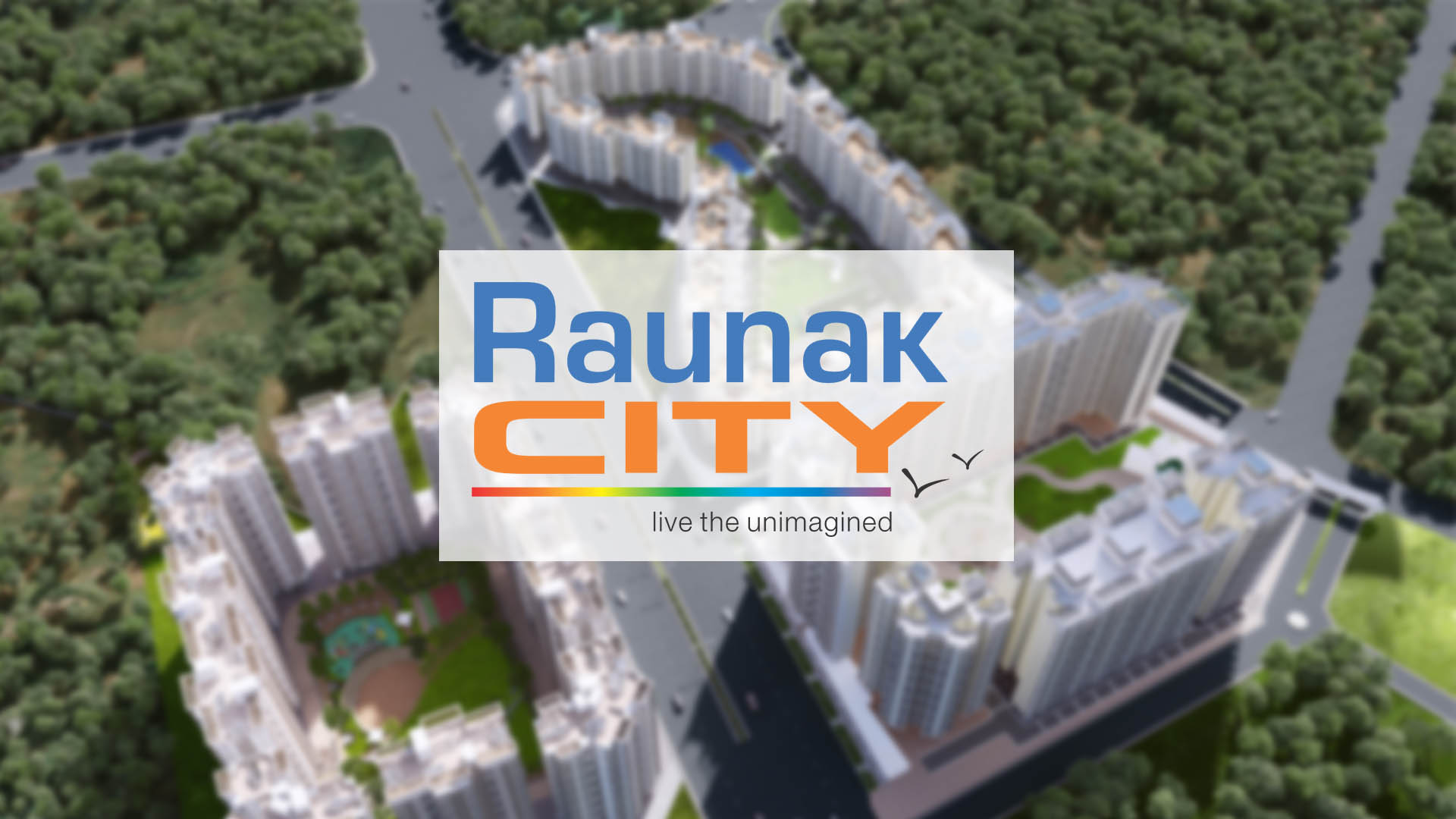 Raunak Group's Raunak City is one of the biggest and most luxurious townships in Kalyan. It won the prestigious Township of the Year for Raunak City 2017-18 by Realty Plus Excellence Awards. Spread across 35 acres of land, this township is located almost 3 km away from Kalyan Railway Station.
At Raunak City you can enjoy the best of both worlds – away from the hustle and bustle of the city, but still only a whisper away from all the conveniences. The Raunak City is built keeping in mind the most contemporary architecture with indescribable amenities and impeccable luxuries beyond your expectations. Thus it offers its residents the perfect blend of peaceful life and convenient lifestyle.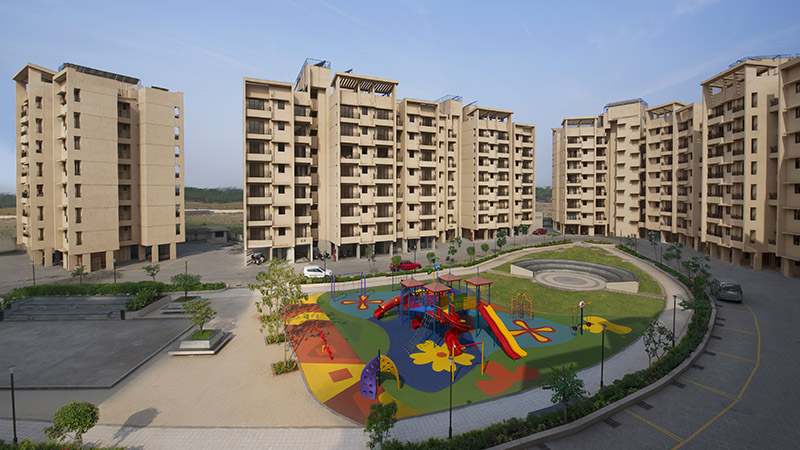 They have built and delivered 10 lac sq ft across 27 buildings, housing 1,428 families in a span of just 8 years. They offer amenities like clubhouse, swimming-pool and gymnasium. The township will become home to almost 3000 families once it is completed.
Raunak City is a self-sustainable mini city within Kalyan where every block is designed keeping in mind the modern day residents' choices. The township includes superstores to take care of resident's day-to- day needs and it also has close proximity to hospitals, schools, shopping malls and other conveniences. It is definitely a well planned and well surrounded township.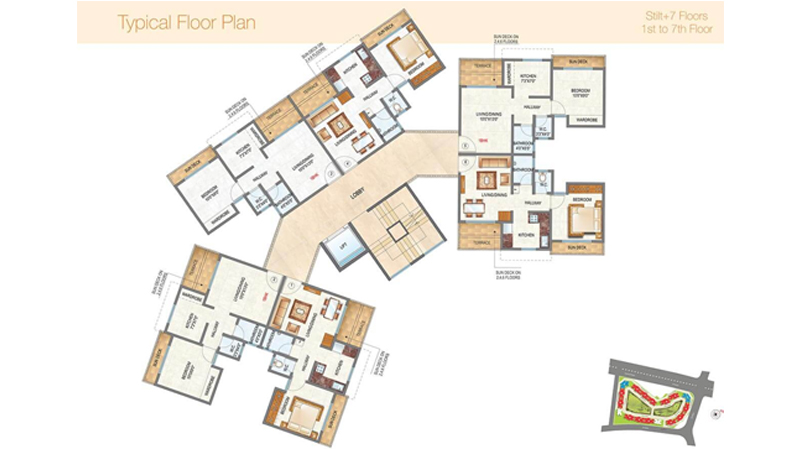 Kalyan has set its place among the best investment options around Mumbai city. Kalyan is already shortlisted among the 98 smart cities to be developed in India. Thus it ensures further overall development which would further raise the standard of life for people there.
Thanks to the frequent train availability and connecting roads, Kalyan has also become a promising investment zone which would only give appreciated value for the properties. At present, Kalyan offers houses at affordable prices and home buyers are thrilled by the possibilities which are almost nil in Mumbai. The Kalyan-Dombivli stretch has a large industrial belt to its south-east from Kalyan to Badlapur. There are many small and large industries which offer the opportunity to work and live in the vicinity.
Other development in the pipeline is the upcoming Metro rail to Kalyan and the MMRDA also intends to lay down road networks which will include a 29 km Kalyan ring road in Kalyan region.
Raunak Group has been building homes since 1980. The company has steadily delivered projects in a range of categories. Thus offering people homes that best suit them. On-time delivery, transparency, affordability, and quality – these are the four pillars that Raunak Group bases all its decision on.
2017: A Slow Year For New Projects Launching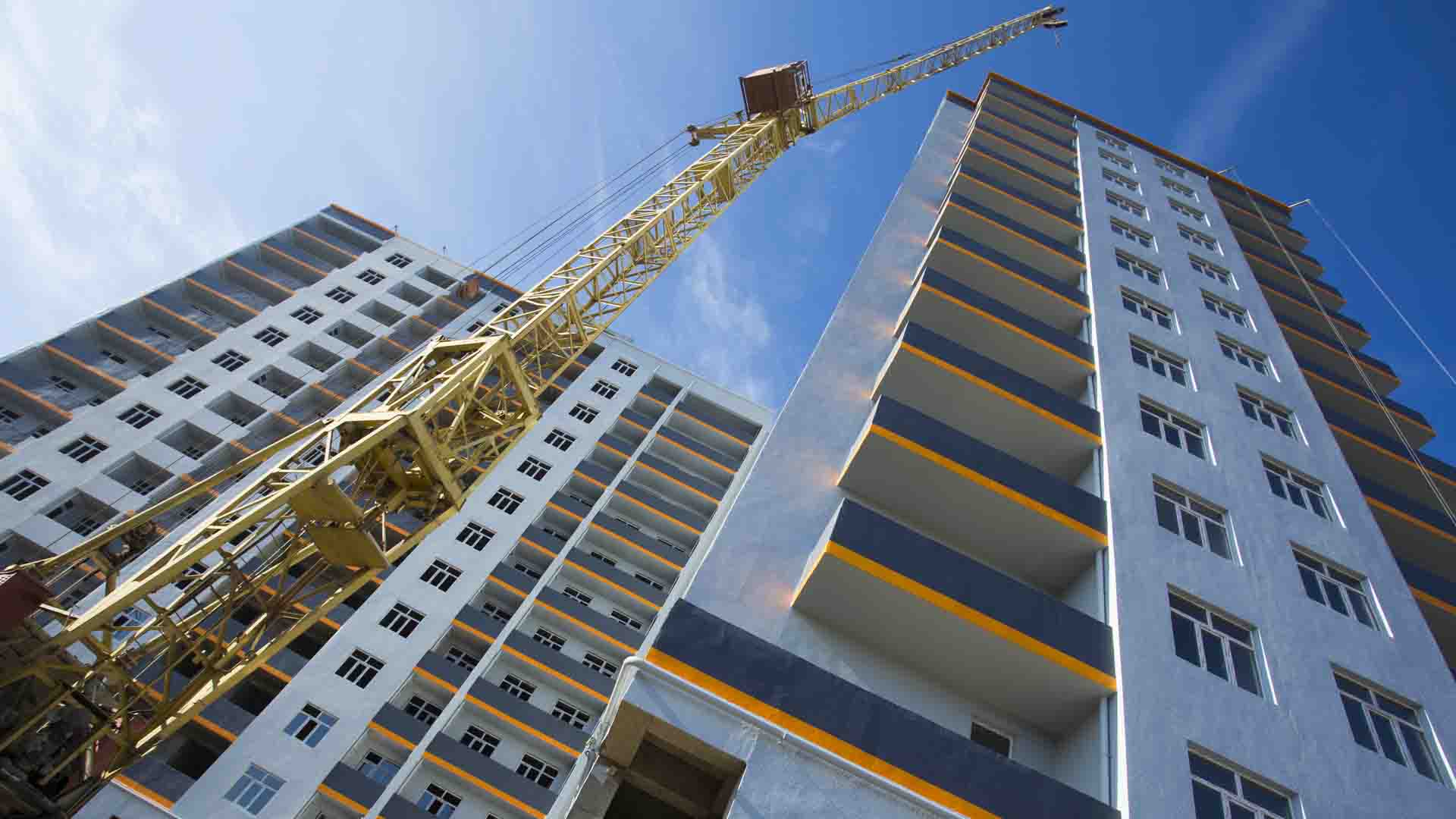 The last September saw the Reserve Bank of India, pushing the banks to clean their balance sheets. In order to do that these banks have to recognize non-performing assets, resolve the bad debts of large defaulters. On failing to resolve the debt, banks were instructed to take the defaulters to the bankruptcy court for liquidation. All these activities focused the attention on the crisis in a few sectors. Among those sectors was real estate, consisting of housing, commercial real estate and hospitality assets.
Firms like Jaypee Infratech, Amrapali and Unitech, were being pursued by banks and home buyers. Who had paid them advances but not received their houses, and finally had to turn to the courts. They were fearful of the fact that they would lose out in a case of liquidation because home buyers' claims will be considered only after the banks have been settled. The interesting thing is that despite the effects of the global financial crisis in 2007-08, the housing and the overall construction sector saw a growth till very recently.
This increment in housing investments is due to the low presence of the mortgage market in India, standing at 7 per cent in 2006, as compared to 12 per cent in China, 29 per cent in Malaysia and more than 80 per cent in US and UK. But these differential rates have to be seen in the light of per capita income and the income inequality. As both of these do not favour a significantly large mortgage market in India.
It all came down to the willingness of the banks to lend without collateral to borrowers, hence generating the boom. As a result of which, there was an increment in the exposure to debt, bringing a number of realty firms under default and bankruptcy.
These factors set the Indian real estate sector on unsure paths. The realty developers went on the back foot, cutting back the launch of housing projects. The seven leading cities in the country saw 94,000 homes as the newly added units over the first three quarters of 2017, dropped by half from a year back. In fact, the first quarter of 2016 itself saw a launching of 97,000 units, which was higher than that launched in all three quarters of 2017 so far.
With the government bringing more laws on the black money issue and enforcing strict regulations to make home developers more accountable to customers.  The number of units sold was far ahead of new launches, during this period, and might lead to a steady drop in inventory. Also keeping in mind the fact that the high stock of the unsold units over the last few years has kept a check on the prices. So, although the last year is to remember for toughening the regulations and safeguarding the interests of home buyers, it also drastically brought down the inventory of unsold units.