Raunak Group Goes The Extra Mile To Help A Homebuyer Find His Dream Home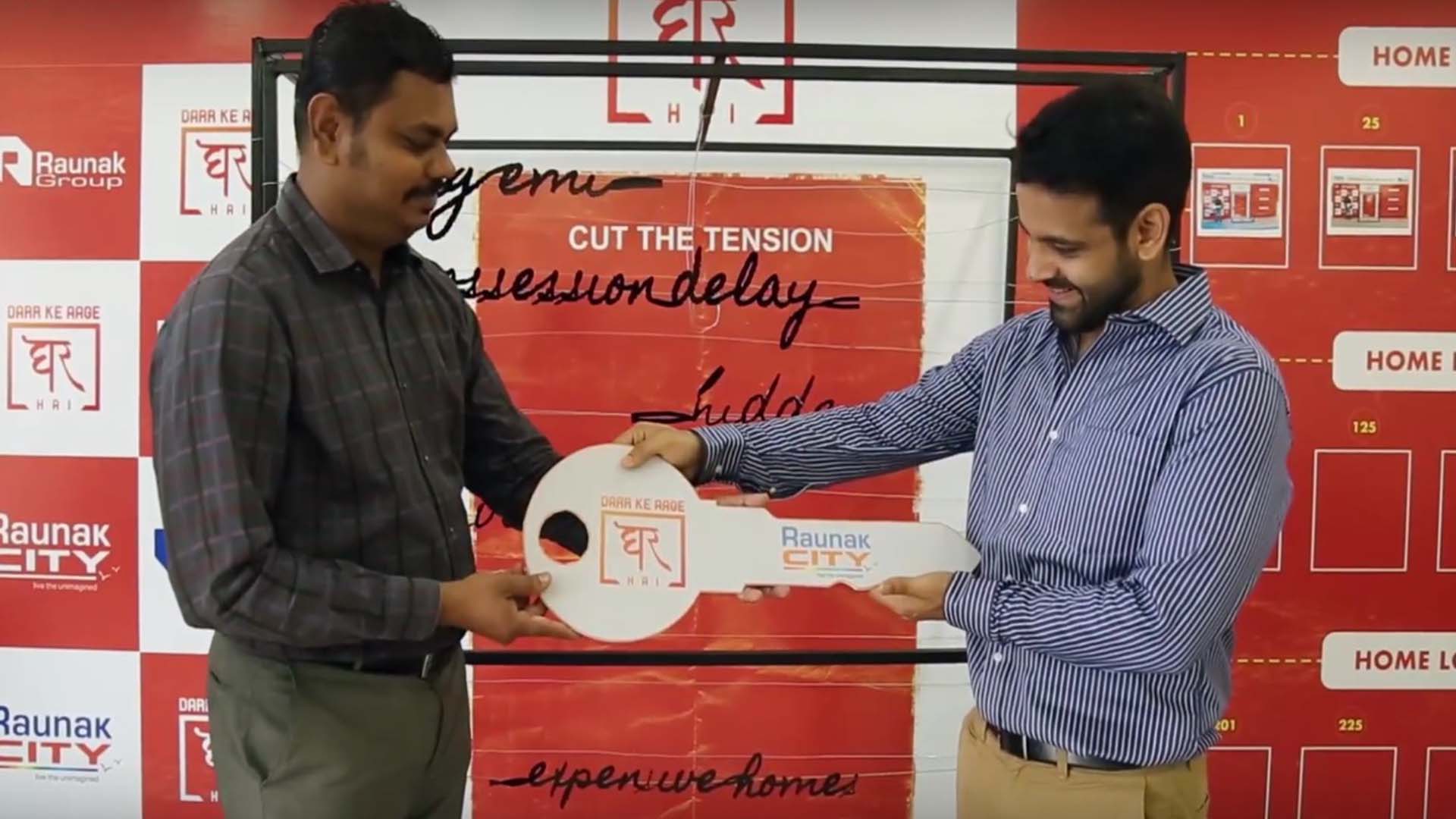 Remember Mr Akash? The frustrated guy who became an internet sensation after he openly expressed his frustration about buying a new home? Well, in case you are not familiar, then let us update you on the matter. On the 20th of March, Realty NXT posted an article about a survey that we conducted. We interviewed homebuyers and asked them about their fears while buying a new home. One of the interviews went viral and started trending on social media like wildfire. The social media circle was introduced to a frustrated young man, Mr. Akash. This is what he said:

He became a trending topic after his interview was picked up by 'Fondlist' and tagged it as #GHARKADARR on Twitter. Within moments, the video went viral on social media. #GHARKADARR was one of the top trending topics of the day on Twitter. Looking at the response, Fondlist decided to help this frustrated home-buyer find his dream home. "Help Mr Akash find his dream home" became the next big thing on social media. The entire real estate fraternity was tagged with #GHARKADARR along with celebrities, politicians, sportspeople, etc. Some of the biggest real estate companies came forward to help Mr Akash find his dream home and put an end to his frustration. One of them was Mr Shyamal Mody from Raunak Group, who asked for Mr Akash's details on Twitter. Check out what happened next in this video here.

Raunak Group has set an example for other real estate companies to follow with their noble gesture. Not only have they helped a frustrated home-buyer but also gave hope to the millions of home-buyers in India. We are happy that Mr Akash has found his dream home and we hope that Raunak Group will continue to raise the bar with their endeavors.