First Stone Launches Jaipur's Biggest Affordable Housing Project Suvaas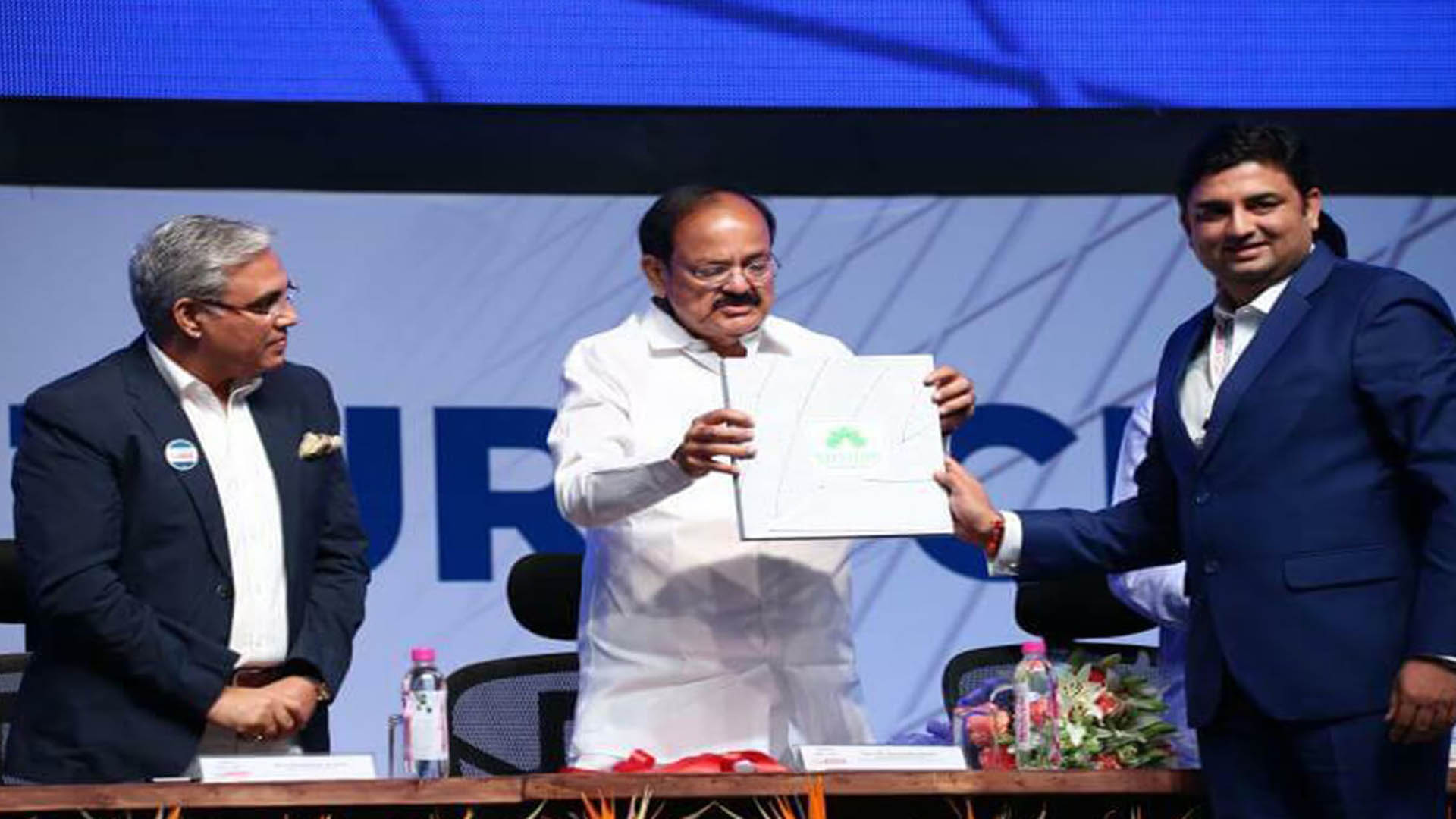 First Stone strongly endorses its motto – For a better world. Committed and persevering, we have always made efforts towards sustainability and green development.
As Quoted by Charan Khangarot, MD First Stone "The highlight of the event was the announcement of the investment of over 70,000 crores in 375+ new affordable housing projects through its member developers in different states. With so many affordable housing schemes it is only fair that good planning and execution is carried out. When we are looking at building solutions for new India, we certainly don't want the horizontal slums converted into vertical ones.
When we heard about the CREDAI National Investiture Ceremony 2017 – Game Changer, we knew we had to be a part of this. Thus we became the presenters. It was a great pleasure to meet industry stalwarts in the two days. We congratulate Jaxay Shah for the new presidency and hope he conquers the future."
It is with this thought that we present to all First Stone Suvaas – an affordable housing scheme which will house 3000 families. We have created Suvaas after fetching data from a citywide campaign about the needs and requirements of people. After fetching expression of interest from close to 20,000 people, we have finally locked two locations in Jaipur for SUVAAS.
First Stone MD, Charan Khangarot rightly said, "There's no doubt we are at the cusp from where the game is certainly about to change. At FIRST STONE we have really believed that if we know the demand well enough we can create supply just as good enough to ensure that we don't invest or rather waste time and money to sell our products. One such case study we created via SUVAAS."
Thus we are not only offering affordable housing but community living as well. What does this mean? The locations chosen are such where larger audiences are nearby to their workplaces. It comes with facilities and amenities targeting every age group, proximity to health care and education center, which can contribute to a healthy mind. We are glad that government as well isn't leaving any stone unturned in this prospect.
Spending two days with the real estate fraternity, you can't help but feel encouraged and stimulate with new ideas and thoughts to ponder over. Partnerships are very important in our business and with such a platform it gives opportunity to exchange ideas. It was refreshing to hear our ministers and industry experts take development of India so seriously.
We do not live in a time where people are just talking and dreaming of development. We can see the transformation happening all around us. Gujarat CM shared his vision of uniform builder standards and rules to be implied soon in the state while Union minister for housing, urban development and urban poverty alleviation M Venkaiah Naidu expressed his government's relentless work to get India on the swift path of development through Reform, Perform and Transform mantra. He added, "It is a matter of great delight to visit Gujarat to feel the vibrancy of thoughts and action and force of enterprise."
After the two days it seems everyone is focused in their own contribution in the development of India. Housing for All may have been PM Modi's initiative but it has really got the whole country under its wings.