A Pact that Guarantees 'Housing for All'
Housing for All is not just a mission but a dream that whole India nurtures. Even though a big challenge, presently there are many schemes, offers and initiatives that make achieving this dream possible. One such huge step towards this is an MOU that is signed between CREDAI and SBI for financing affordable housing projects.
As per this pact, for the next three years SBI will offer construction aid of around 12,500 crore to developers. Recently Venkaiah Naidu, Union Minister of Urban Development, Housing and Urban Poverty Alleviation, launched CREDAI's 373 affordable housing projects worth over Rs 70,000 crore located across the country. The member developers will supply 2.33 lakh housing units.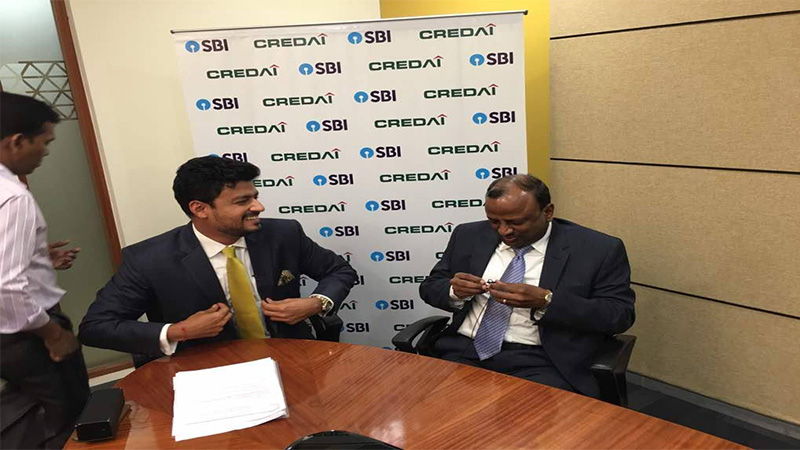 SBI is country's largest bank and mortgage lender and will support CREDAI as their national banking partner. They will jointly work together for different marketing activities like seminars, conclaves, exhibitions and CSR activities. CREDAI member developers will receive easy construction finance at concessional interest rate for eligible affordable housing projects.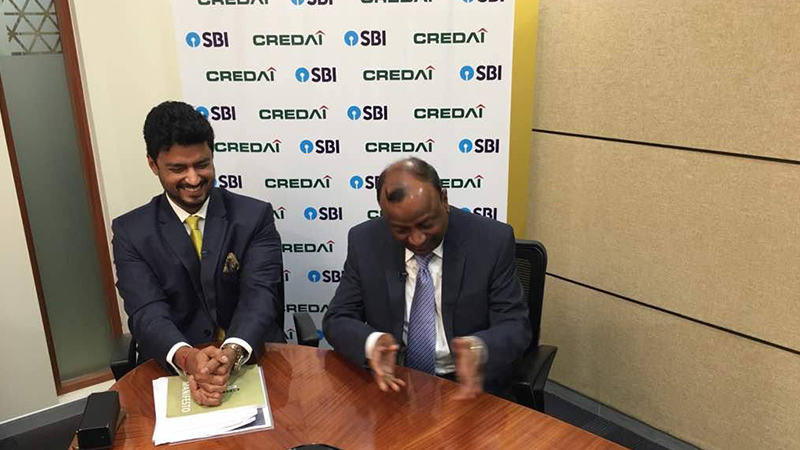 Rajnish Kumar, SBI Managing Director (National Banking Group), said "We have signed a MoU with CREDAI. We will be providing 10 basis points concession to home buyers and 10-35 basis points to CREDAI's developer members". He added "The lower cost of interest to builders will further reduce the cost of apartment. I hope developers will pass on this benefit to consumers".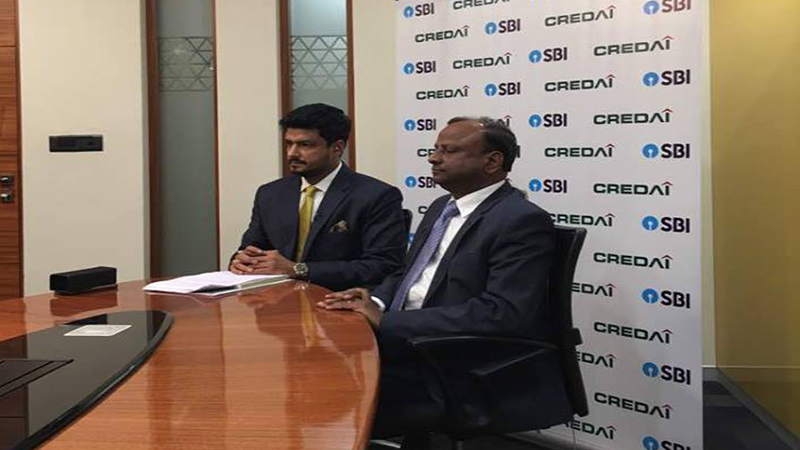 SBI is a major player in home loans segment with 25 per cent market share. SBI has launched an exclusive tailor made scheme for the consumers of affordable housing, "SBI Hamara Ghar". This will ease the process and allow more people to avail home loans.
"Our Association with SBI brings us one step closer to fulfilling our promise of providing a home to the masses, elevate their quality of life and reduce the repercussions of not having a permanent home or not being able to afford one. Rebate on construction finance by SBI will be instrumental in facilitating a more affordable ecosystem which will lower the construction costs and enable the developers to pass on the benefits to the consumers," said CREDAI President Jaxay Shah.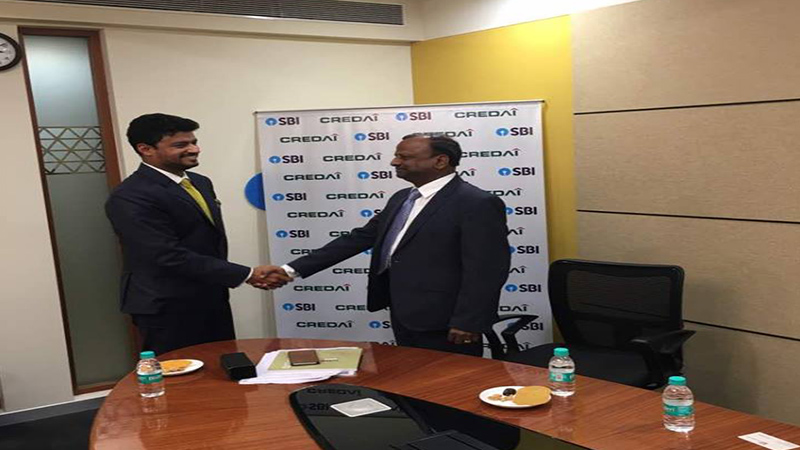 SBI and CREDAI have also joined hands for Green Construction projects. SBI is providing concession on interest rate for construction of green projects as well as fee waiver to home loan consumers under SBI Green Home Loans.