The First Two Mumbai Builders to Register Under RERA Act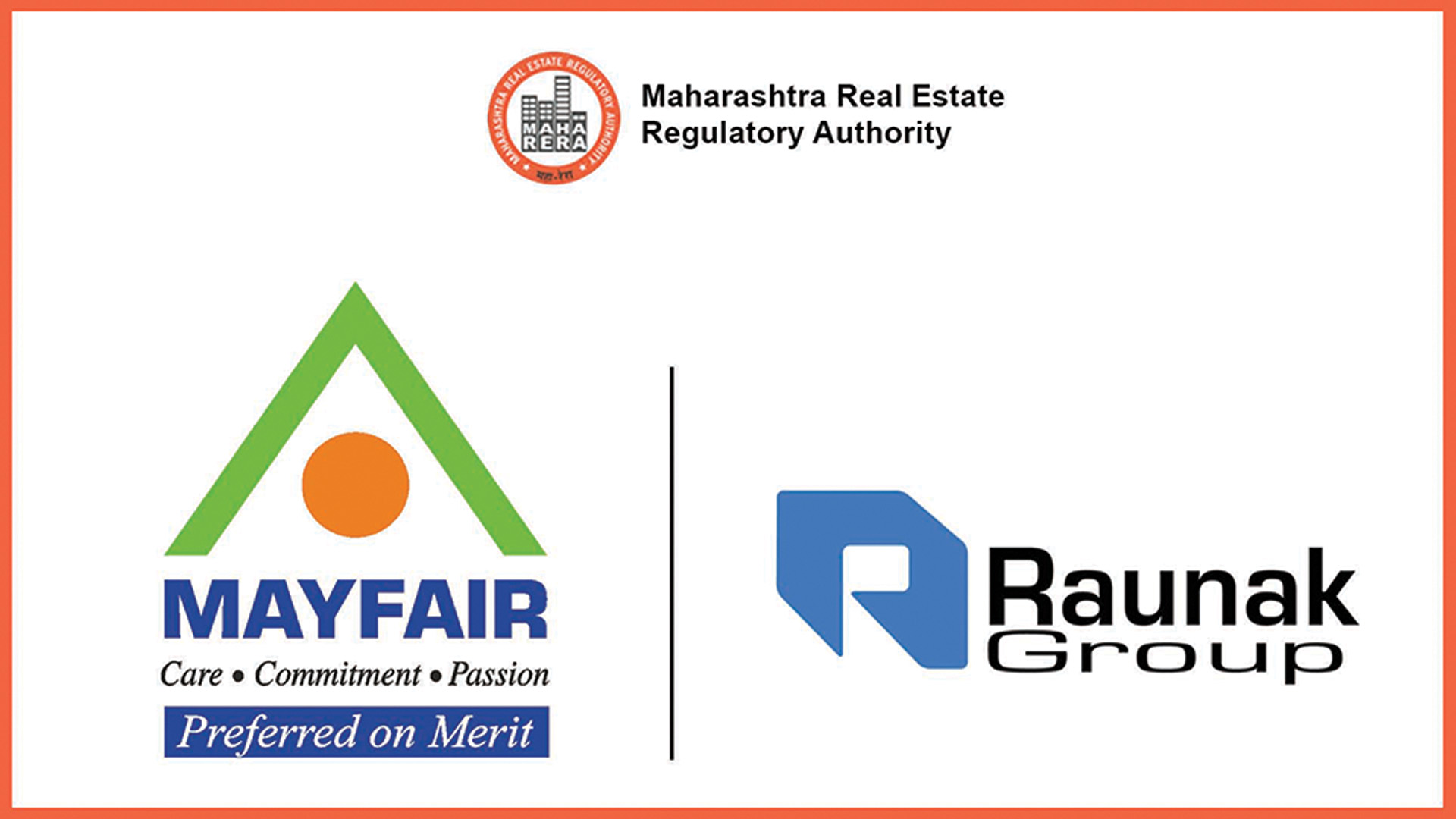 1st May 2017 was a red letter day for the Maharashtra real estate sector with the onset of Real Estate Regulatory Authority (RERA) Act. The much-awaited regulation brought in a huge air of relief to the thousands of home-buyers in Maharashtra, especially Mumbai and its sub-urban regions. It is certainly a huge moment of celebration for homebuyers, who have often been innocent victims of powerful real estate developers, bringing an end to years of agony and despair. Having said that, builders have also accepted the new act with open arms. They are hopeful that the act will help to bring more transparency amongst buyers and also earning their trust.
In a historic landmark, two of the Mumbai's real estate giants – Mayfair Housing and Raunak Group are amongst the first to register their housing projects, Mayfair Vishwaraja and Unnathi Woods respectively, under RERA Act. Gautam Chatterjee, who holds interim charge of the state regulator, said that the registration process will be completed in the next few days.  Nayan Shah, CEO Mayfair Housing, was the first to upload his project plans on the MahaRERA website on Monday followed by Rajan Bandelkar of Raunak Group.
Under the RERA Act, it is now mandatory for developers to upload all necessary details about their projects including experience of last five years, development agreement, estimated cost of the project, cost of land, sanctioned plans, flats sold so far etc. along with an escrow bank account number. Builders are also required to submit an affidavit stating that all information provided by them during registration of their project is according to RERA regulations.
Speaking on the occasion, Mr Nayan Shah, CEO Mayfair Housing, said "We are very proud to declare ourselves as the first real estate company in India and Maharashtra to comply with the MAHA RERA regulations and rules for our affordable housing project. RERA is a great initiative by GOI and GOM and we extend our full support. We always were a RERA COMPLIANT COMPANY and we will continue to make all efforts to be better and keep the interest of our Customers above all. We have uploaded all details of our project named Mayfair Vishwaraja located at Titwala (East), behind the Maha Ganapati Mandir. We have already kept on hold all the brochures and other sales related promotions including the project specs until the time the project is registered. We shall release the same only after we have done a thorough review of the same and have them in compliance as per the rules framed under the MAHA RERA ACT".
Rajan Bandelkar, Director Raunak Group, also remarked, "Raunak Group has always complied with all necessary guidelines and we are happy to follow the RERA guidelines. We have registered one of our projects at Thane, Unnathi Woods – Phase 7 and are also in the process of getting all our other projects registered as well. The registration process was pretty simple and the MahaRERA website is really very user-friendly."
There are total four wings in the state RERA office, which are Finance, Legal, Technical and IT & Administration. Without registration builders are not allowed to advertise or promote any marketing activity related to selling, booking, sale offers or invite people to purchase plots, flats or building – both residential and commercial. Before application, the project needs to be duly approved by respective authorities like BMC.

Gautam Chatterjee said, "Developers have been warned to restrict themselves from providing inaccurate or false details during registration or else they might be subject to heavy penalties. The new law will bring more positive approach and self-discipline in the industry."
Mayfair Housing and Raunak Group have led from front to set an example for other real estate developers to follow. Hopefully, RERA Act will now be able to alter the entire real estate scenario in the state and bring relief to both developers and home-buyers.