The New Wave Of Construction Innovations – Part 2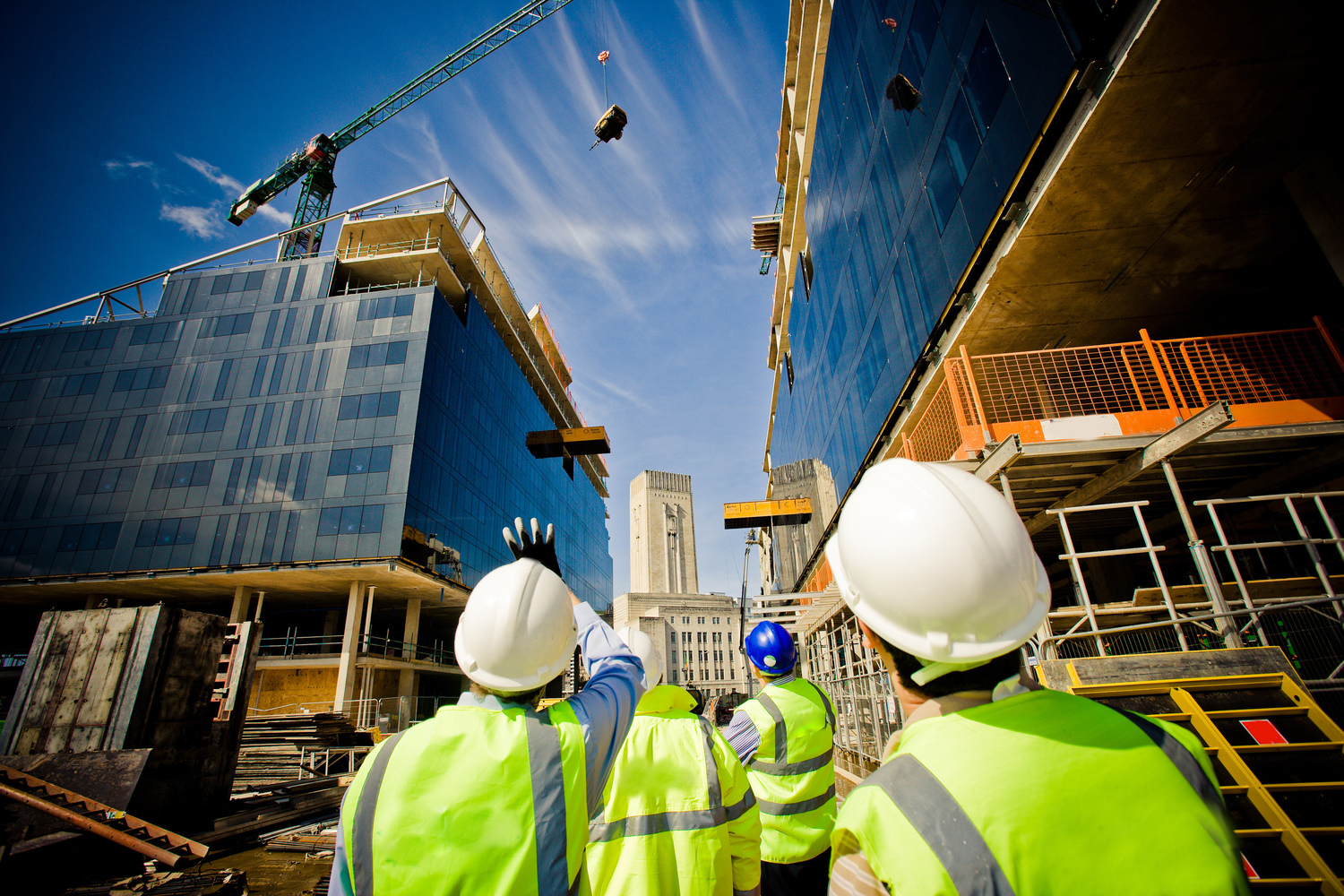 In our previous article, we explored some exciting developments in the construction industry that is changing the face of the industry. In continuation, we are going to deep dive into some more innovations that will uplift the industry. Here are some of them:
Kinetic Footfall
Kinetic Footfall is a technology that enables flooring to harness the energy of footsteps and generate electricity by using electro-magnetic induction process and flywheel energy storage. Kinetic energy is a technology that has been in development for a while. The technology is best suited at places where there is a large flow of people pass over it. Such technology can be seen at Rio de Janeiro in the form of a football pitch that generates power for the floodlights around the pitch.
Kinetic Roads


Italian start-up Underground Power in co-operation with the Polytechnic University of Milan is trying to harness the potential of kinetic energy in roadways. They have developed a technology called Lybra that converts the kinetic energy into electrical energy produced by vehicle movements with the help of a tyre-like rubber paving. It operates on the principle that a braking car disperses kinetic energy and the technology uses it to convert into electricity which is transmitted on to the electricity grid.
Asset Mapping

Asset mapping emphasises on operational equipment like heating and air conditioning, security systems, lighting, data collection from serial numbers, firmware and engineering data as to determine when and who has installed it and then combining the data in one place. The system will help engineers to locate where the equipment needs to be installed. Then they are connected on to real-time system using the internet of things, closely monitored via web, app and other remote devices and system. It helps to keep track of asset performance, which can be utilized for efficient building maintenance and substantial reduction of building procurement and insurance costs.
Predictive Software
The structural strength of a building is as good as its individual parts, a lot depends on the fact how well the parts were fitted together, choice of materials and site, which contributes to the building's performance under normal or extreme conditions. Predictive software such as ANSYS can help engineers to build buildings complying with all safety precautions and government regulations. The Wembley Stadium in London is a great an example which uses the ANSYS software, undertaken by Bennett Associates, to monitor the structural integrity of the arch rotation brackets by stimulating the stresses on the brackets that hold and move the unique arches above the stadium.
Cloud Collaboration


Cloud based solutions like Basestone helps to share data on a remote construction site in real-time. It is highly beneficial to engineers and architects and helps them to review site progress based on digital drawings for better collaboration. The cloud-based collaboration tool focuses on the installation of everything starting from steel beams to light fittings and also helps to figure any fault that was unnoticed during construction, on to pdf that users can make notes to rectify it. Estimates suggest that it can save up to 60% cost as compared to traditional paper-based review methods.
The construction methods have certainly come a long way over the years and these developments will certainly take it further. The only big question is how to implement them at a global level? Let us hope that through collective efforts the same can be achieved with ease. Be sure to check out our previous article where have discussed few other innovations in the construction business.
In The League Of Its Own? Transported Is Making Waves In The VR Property Marketing Segment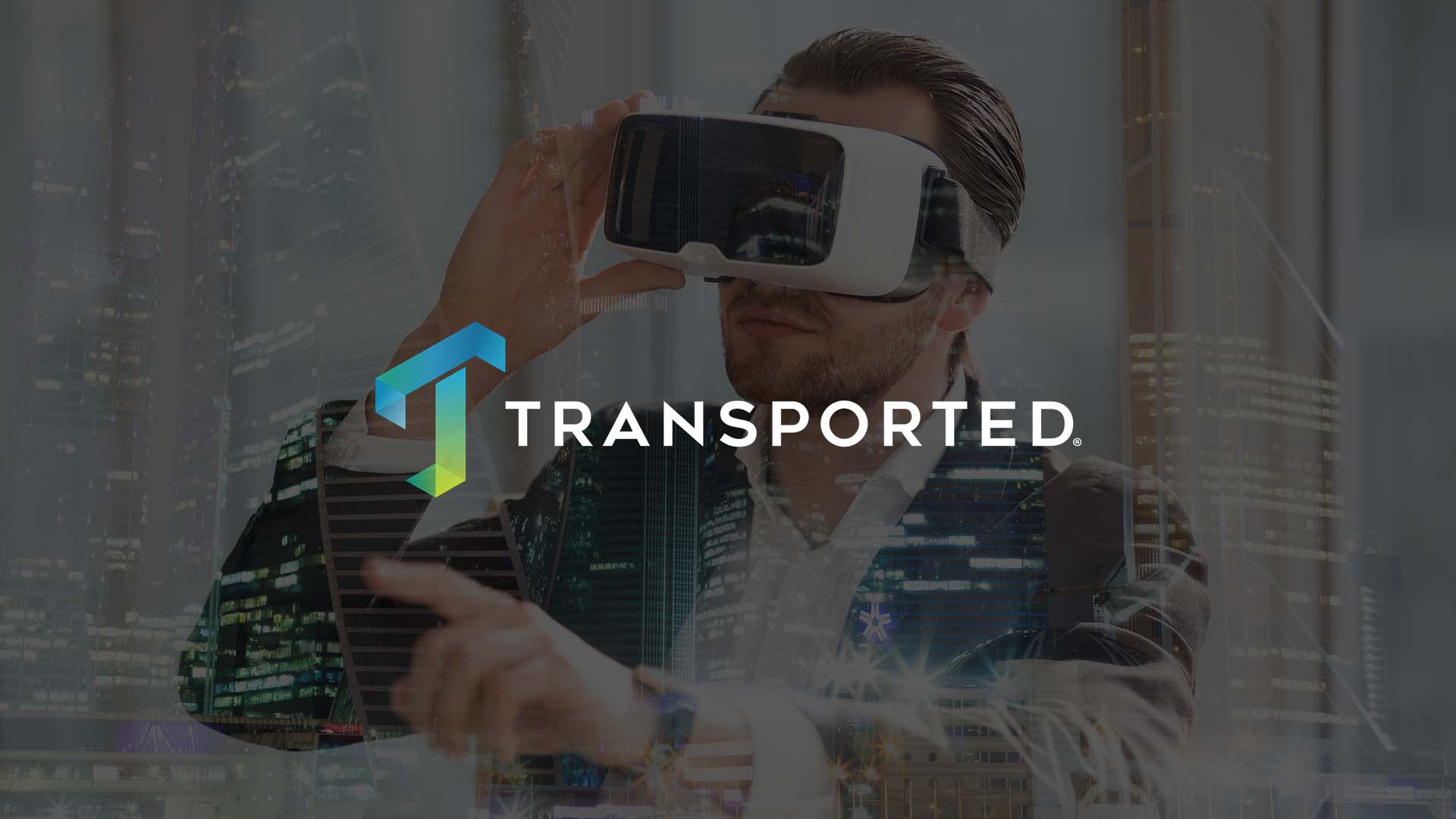 With the ease in which it could be played on most headsets, there is another player waiting in the wings in the property marketing segment.
Transported is a unique platform where the home tours could be created and customized in 3D.  The feasibility of the platform is such that it doesn't take more than an hour to install it. It's not browser specific and could run across various browsers and is also mobile optimized. Since VR technology is here to stay and is also one of the most engaging platforms, Transported has left no stone unturned with respect to optimizing its features. With Room Teleporting, no hardware upsell, crisp sound enhancements and easy website page embeds; it gives its customers the first-hand experience on the feel of their new home.
According to the company, Transported tours do not take much time to create, it can take as little as 24 minutes to make the scenario after finalizing the details. They can be built on any operating system ranging from Macs to PCs, and agents can showcase their tour collection of the room on their profile pages.
The potential customers can check the tours on VR instruments such as Google Cardboard, Oculus Rift, and the Samsung Gear VR. As far as non-immersive VR are concerned tours can be experienced on dedicated tour webpages and mobile devices.
Transported is an effective entry into VR home tour market segment. The software that it uses are very easy to operate and very interactive in nature. It does give sci-fi interface from the get-go, which allows its users to select distinct properties tour by "tapping" information cards in the headset display.
It's an ideal feature that makes Transported such a good buy for static showrooms and retail offices and also offers various listings to the buyers.
Aparna Construction Excels The Market With Its Digital Makeover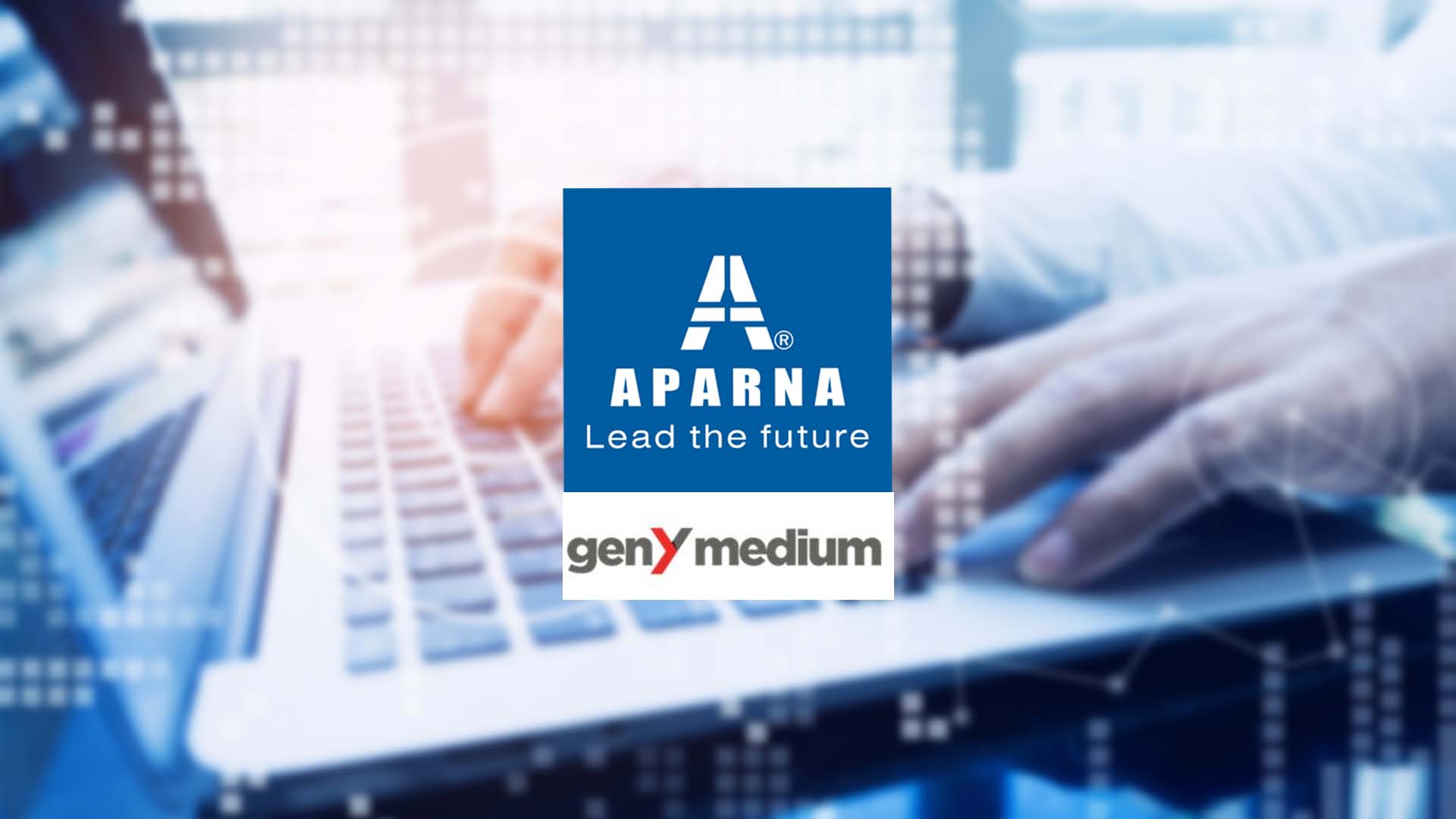 A leading real estate developer from Hyderabad, Aparna Constructions & Estates started its operations in 1996. Since then it is known for completing and delivering 36 projects comprising of fully-integrated gated community villas, residential plot projects, premium apartments, commercial projects, spread across 18 million square feet.
Aparna Constructions started its new website as the focal point of its renewed digital strategy. Aparna Constructions has joined hands with Hyderabad's leading digital marketing firm, GenY Medium. This revamping of brand's web property has recorded at least twice the amount of organic traffic since then and a steeper spike in the number of digital enquiries.
Putting the customers first, has always been the thought and vision of Aparna Constructions, which has been kept well in alignment with this digital initiative. Nowadays, a website has a critical role in establishing the brand's identity as well as generating leads, and this could be very fruitful in the real estate sector. As the website is a digital interface, which can become an important touch point with the consumers. An efficient use of the website can enable the organic customer acquisition in a way that it becomes a key channel for lead generation, hence GenY Medium's holistic approach towards digital marketing, cements the core strengths in consumer understanding and technology.
Being a technology enabled digital marketing company, GenY Medium operates out of Delhi, Bangalore and Hyderabad. Since its inception in 2012, the company has grown into a 100+ people company and has created proprietary technologies that revolutionize digital marketing.
On their collaboration with the GenY Medium, Aparna Constructions elaborates on the need of a digital platform for its multiple projects in different cities and locations. This website provide the users with a wide range of choices, in a mobile friendly way, by providing each user with a personalized web experience.
A deep research exercise was conducted by the Aparna Constructions' business teams and the GenY Medium's team, to understand the unique consumers' mind-set and adopting to the most suitable technology. With its ability to personalize content, supplemented with marketing automation tools, the Oracle platform along with its suite of products, turned out to be an optimum choice.
Aparna Constructions believes that with this kind of technological interventions, their website has set a high standard in real estate segment. Each user is provided with a customized web experience based on geographical mapping by the implementation of Oracle Maxymizer. The next step in line is the integration of an automation tools like Eloqua, which is perfect for lead nurturing through emails. Eventually resulting into a more immersive, personalized web experience. The effect of this new venture has already started happening as the mobile users are spending more time on the website.
Aparna Constructions aims to carry forward the momentum gained from the new website to all other aspects of digital platform, with an aim of reaching the right consumer and communicating in a personalized and engaging manner.
Insomniacs Gives A New Approach To 'Approach One' The online media is known for wittiest lines and brilliant campaigns. The Approach One's new campaign once again proves that agencies love this medium and they let their creative juices flow. The real estate lead management system and marketing software company introduced a quirky and refreshing campaign.
In tune with the company's theme, a series of bright yellow creatives with bold white text definitely caught people's attention on social and digital platforms. One copy read – 'Mr. Garden nahi Mr. Gordon! Stop apologizing. Start improvising. Introducing new age lead management system'. It presses the nerves of the customer calling executives as well as the customers who never want to be addressed incorrectly, leave alone getting their name incorrect.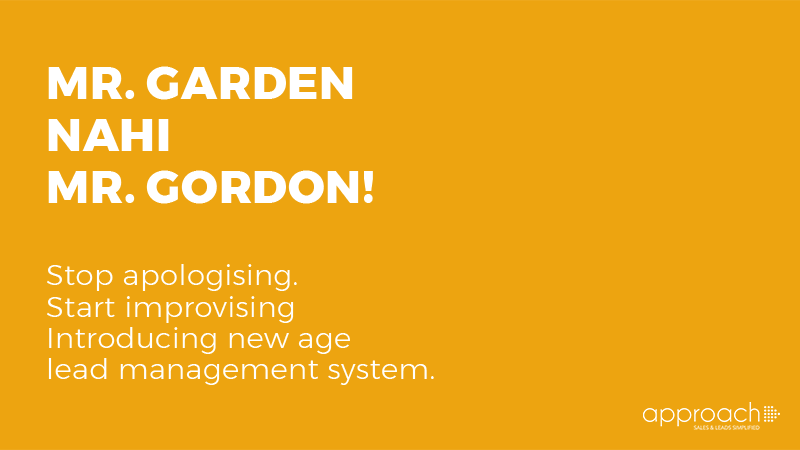 The copy also includes old Bollywood songs and some cult dialogues which not only make you smile but drive the message home. Ads like 'Tumhare haath mein pura CRM system ho…saari jannatein tumhare pass ho' or 'Data ne tumhe chaaron taraf se gher lia hai'.
The ads have been conceptualized by the awarding winning digital agency Insomniacs. Explaining the objective of the campaign, Montu Achoriwala, Creative Head at Insomniacs said, "The idea was to introduce people to this marketing software and inform them of everything that it can do; all the while keeping it fun and interesting. The software has been built by real estate industry experts and so the customers need to understand how their daily hassles can be nullified with Approach One".
He added, "We convinced the client to take an adventurous step and do this campaign. Software marketing is a serious business with serious promotion but Approach One saw how this campaign would give them the desired attention".