What Technology Can't Do For Your Real Estate Business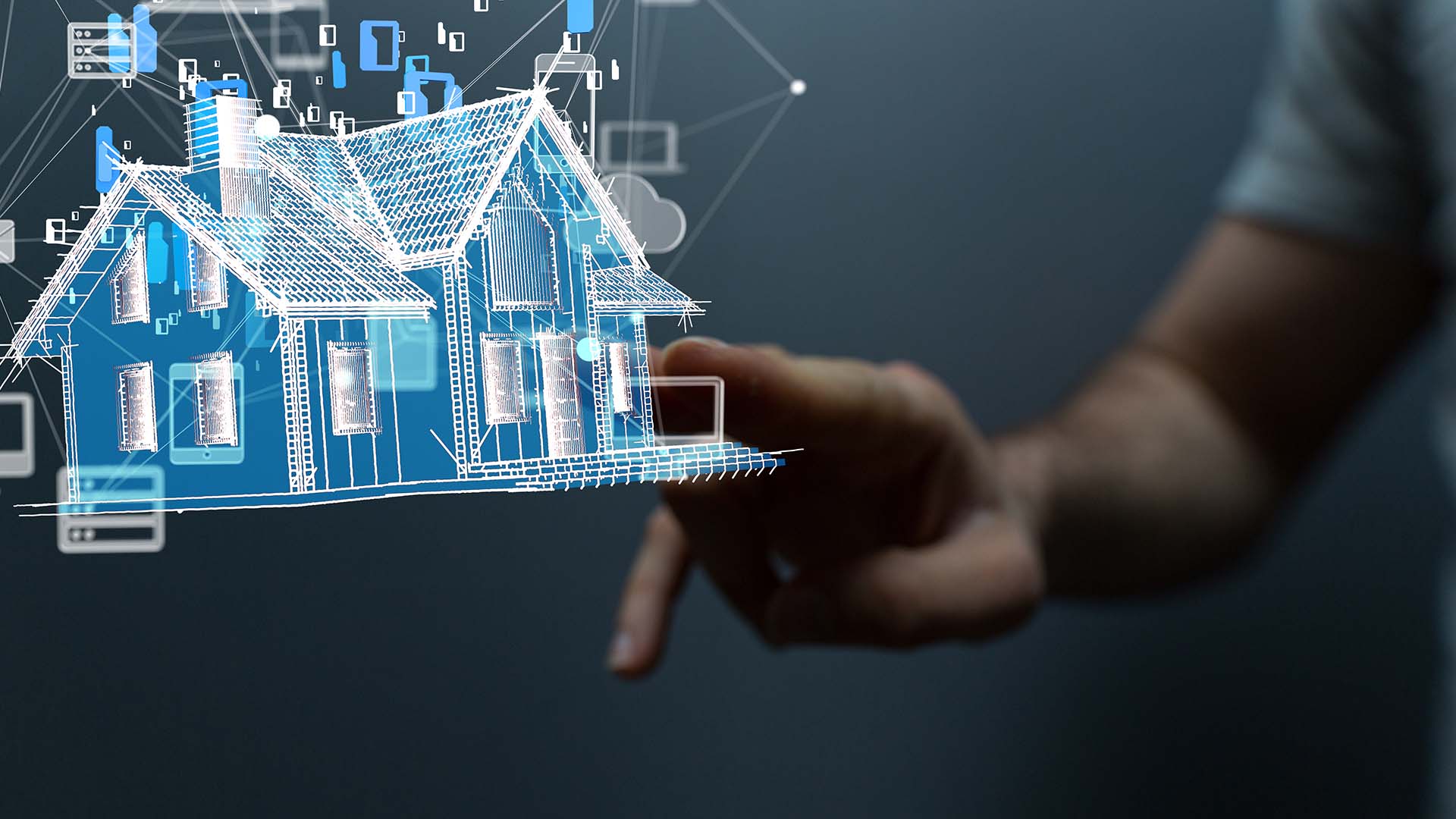 How old-fashioned customer service can save your business from mediocrity and failure
Key Takeaways
While technology is an important part of any functioning business, it's necessary to remember that dated forms of communication can make you memorable and unique.
Clients want to work with someone genuine, honest and authentic
As real estate professionals, we are constantly inundated with webinars, Facebook ads and emails promoting the latest technologies designed to better our business.
As a licensed real estate instructor and educator, I strongly encourage agents to stay current with industry trends and advancements in technology, and I'm an advocate of technology designed to help with business efficiency; work smarter, not harder, as the mantra states.
While I agree that technology is essential to our success, it's time to get back to basics.
The state of society's social skills
Despite the countless tools we have at our disposal, there seems to be something inherently missing from our industry these days: great people skills.
We have created an entirely new language consisting of emojis and hashtags; texting and private messaging have become the expected mode of communication, and people rarely seem to actually answer phone calls.
People become oddly bold behind the safety of their keyboard, and they hide behind avatars and caricatures. We've all read inappropriate and disrespectful posts and comments on social media that incite anger and hurt feelings, often created by people who would not dare verbalize those same words to the recipient's face.
Common courtesy and excellent customer service seem to be virtues of the past, and the speed with which one can post a negative review on social media, Yelp! or Google should be a new category in the Guinness Book of World Records.
Sadly, people aren't as quick to write a positive review or give props to a fellow colleague for doing more than the expected.
Being in the people business
We may market and sell one of the biggest products available, but a listing is worthless without buyers. Without practicing proper etiquette and communication with these buyers, we fail.
Without buyers, we are simply out of business.
As a real estate professional, you must have the mindset of a small business owner. Twenty percent of small business owners fail within the first year, and 50 percent fail within the first five years; this is usually due to lack of focus, lack of passion and poor marketing.
What you really need to know is that 19 percent failed because they were out-competed, and 14 percent failed because they ignored their customers.
In an industry that currently boasts over two million professionals, the competition is strong. According to the most recent NAR Member Profile report, 20 percent of members had less than one year of experience in 2016; 22 percent of members with less than two years of experience earned a gross income of less than $10,000 in 2015 and 26 percent of those were under the age of 30.
In fact, gross member income in 2015 was only $39,200, regardless of age.
How to set yourself apart and promote career longevity
If you want to stay away from becoming another underwhelming statistic, I propose that you incorporate the following key ingredients into your business model.
1.Common courtesy. While I should not have to spell out what this entails, it bears mentioning. If you are going to be late to an appointment, text or call the person waiting; if you are not going to show a listing that was scheduled, call the listing agent to cancel.
The homeowner may have had to leave with her toddler and the dog after spending two hours preparing for your tour, or maybe the sellers are an elderly couple with health issues. The point is that you must return all calls, texts and emails in a timely fashion.
If you are going to be unavailable for an extended period of time, utilize your outgoing voicemail and autoresponders to let folks know when they can expect to hear from you.
Communicate using correct grammar and punctuation, do not send texts or emails in haste or anger and — most importantly — always be kind.
Remember that everyone you encounter is a potential client.
2.Send thank you notes. Handwritten notes are a lost art, and folks barely know what their own handwriting looks like these days.
Send a thank you note to your customers after the listing or buyer agreement is signed; hand one to the other agent at the closing table; send one to every person that sends you a referral, whether or not it results in business for you.
Did the contractor do some extra work? Did a colleague cover for you while you were sick? Those people went the extra mile for you, so send them a card and follow up with a thankful shout out on social media.
Thank you notes should definitely be part of your daily prospecting.
3.Listen more than you speak. This a common mistake made by those who are new to the business; eager to prove their worth and knowledge, they chatter endlessly. Instead, they should ask a question and patiently wait for the answer.
What is the client's true goal and motivation? Additional questions can help peel back layers and get necessary answers.
Taking notes and making eye contact are also important.
4.Be authentic. Only relate in personal ways if you've found a common thread; be empathetic only if you can truly share in their emotions.
Be honest and admit when you do not know an answer. Assure your customer that you will research their concern and follow up with an answer.
No matter how amazing the latest technology is, old-fashioned courtesy and communication is what will get you ahead in this business.
Longevity in this industry is derived from a healthy blend of technological tools, punctuality, honesty and excellent interpersonal communication skills.
Source: Inman
Also Read:  How Technology Can Offer Real Time Solutions In Commercial Real Estate
In The League Of Its Own? Transported Is Making Waves In The VR Property Marketing Segment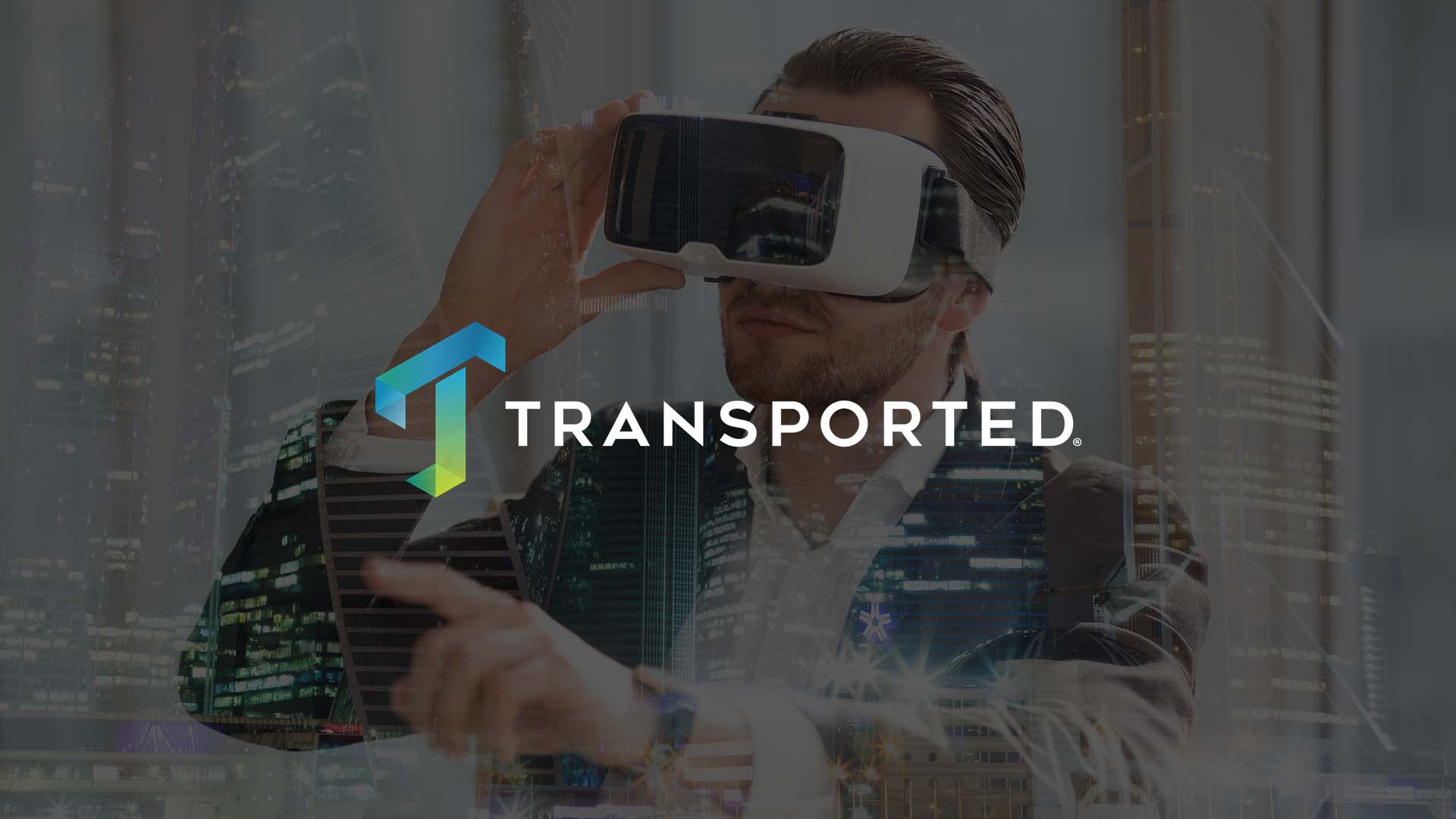 With the ease in which it could be played on most headsets, there is another player waiting in the wings in the property marketing segment.
Transported is a unique platform where the home tours could be created and customized in 3D.  The feasibility of the platform is such that it doesn't take more than an hour to install it. It's not browser specific and could run across various browsers and is also mobile optimized. Since VR technology is here to stay and is also one of the most engaging platforms, Transported has left no stone unturned with respect to optimizing its features. With Room Teleporting, no hardware upsell, crisp sound enhancements and easy website page embeds; it gives its customers the first-hand experience on the feel of their new home.
According to the company, Transported tours do not take much time to create, it can take as little as 24 minutes to make the scenario after finalizing the details. They can be built on any operating system ranging from Macs to PCs, and agents can showcase their tour collection of the room on their profile pages.
The potential customers can check the tours on VR instruments such as Google Cardboard, Oculus Rift, and the Samsung Gear VR. As far as non-immersive VR are concerned tours can be experienced on dedicated tour webpages and mobile devices.
Transported is an effective entry into VR home tour market segment. The software that it uses are very easy to operate and very interactive in nature. It does give sci-fi interface from the get-go, which allows its users to select distinct properties tour by "tapping" information cards in the headset display.
It's an ideal feature that makes Transported such a good buy for static showrooms and retail offices and also offers various listings to the buyers.
Aparna Construction Excels The Market With Its Digital Makeover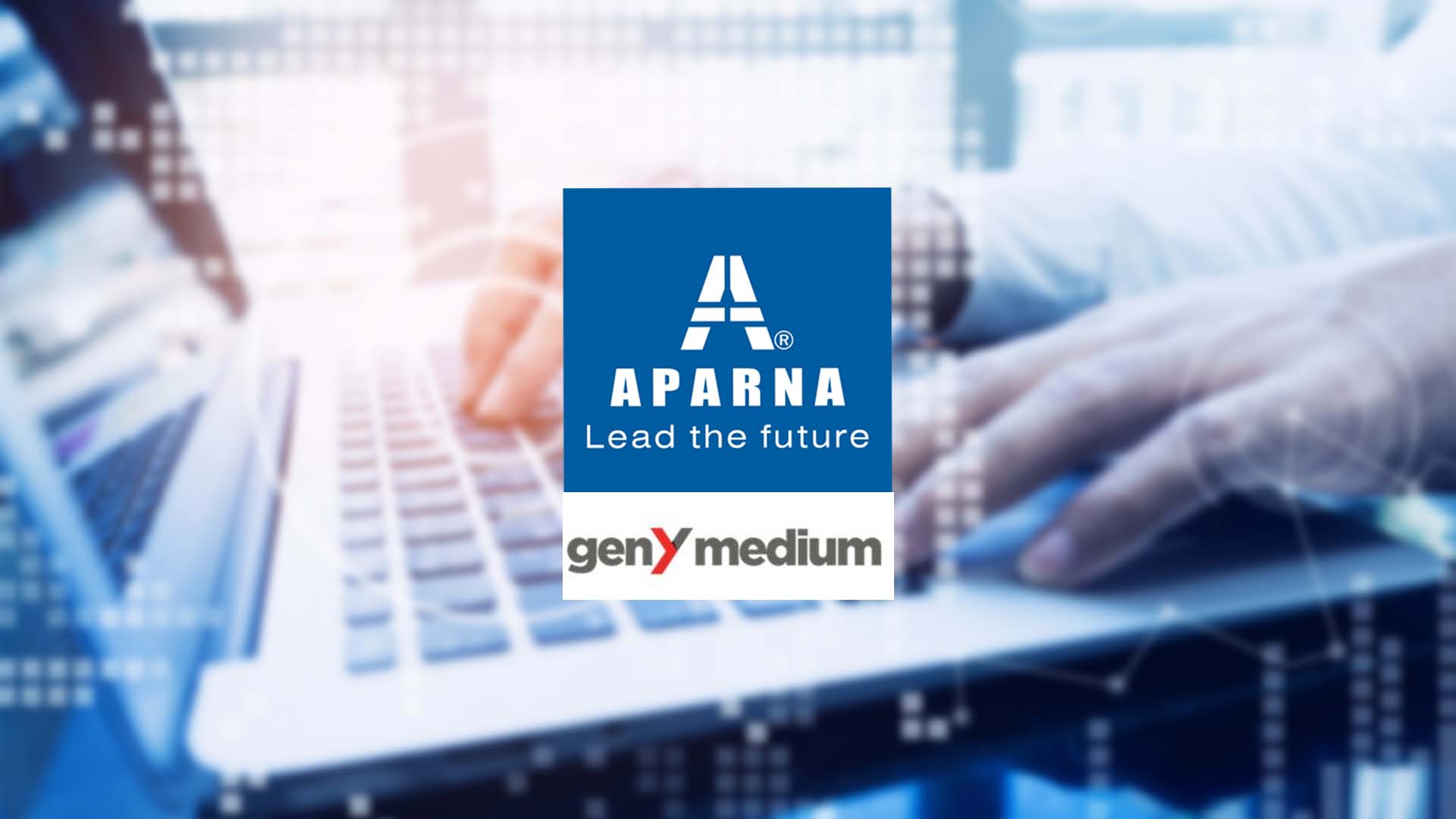 A leading real estate developer from Hyderabad, Aparna Constructions & Estates started its operations in 1996. Since then it is known for completing and delivering 36 projects comprising of fully-integrated gated community villas, residential plot projects, premium apartments, commercial projects, spread across 18 million square feet.
Aparna Constructions started its new website as the focal point of its renewed digital strategy. Aparna Constructions has joined hands with Hyderabad's leading digital marketing firm, GenY Medium. This revamping of brand's web property has recorded at least twice the amount of organic traffic since then and a steeper spike in the number of digital enquiries.
Putting the customers first, has always been the thought and vision of Aparna Constructions, which has been kept well in alignment with this digital initiative. Nowadays, a website has a critical role in establishing the brand's identity as well as generating leads, and this could be very fruitful in the real estate sector. As the website is a digital interface, which can become an important touch point with the consumers. An efficient use of the website can enable the organic customer acquisition in a way that it becomes a key channel for lead generation, hence GenY Medium's holistic approach towards digital marketing, cements the core strengths in consumer understanding and technology.
Being a technology enabled digital marketing company, GenY Medium operates out of Delhi, Bangalore and Hyderabad. Since its inception in 2012, the company has grown into a 100+ people company and has created proprietary technologies that revolutionize digital marketing.
On their collaboration with the GenY Medium, Aparna Constructions elaborates on the need of a digital platform for its multiple projects in different cities and locations. This website provide the users with a wide range of choices, in a mobile friendly way, by providing each user with a personalized web experience.
A deep research exercise was conducted by the Aparna Constructions' business teams and the GenY Medium's team, to understand the unique consumers' mind-set and adopting to the most suitable technology. With its ability to personalize content, supplemented with marketing automation tools, the Oracle platform along with its suite of products, turned out to be an optimum choice.
Aparna Constructions believes that with this kind of technological interventions, their website has set a high standard in real estate segment. Each user is provided with a customized web experience based on geographical mapping by the implementation of Oracle Maxymizer. The next step in line is the integration of an automation tools like Eloqua, which is perfect for lead nurturing through emails. Eventually resulting into a more immersive, personalized web experience. The effect of this new venture has already started happening as the mobile users are spending more time on the website.
Aparna Constructions aims to carry forward the momentum gained from the new website to all other aspects of digital platform, with an aim of reaching the right consumer and communicating in a personalized and engaging manner.
Insomniacs Gives A New Approach To 'Approach One' The online media is known for wittiest lines and brilliant campaigns. The Approach One's new campaign once again proves that agencies love this medium and they let their creative juices flow. The real estate lead management system and marketing software company introduced a quirky and refreshing campaign.
In tune with the company's theme, a series of bright yellow creatives with bold white text definitely caught people's attention on social and digital platforms. One copy read – 'Mr. Garden nahi Mr. Gordon! Stop apologizing. Start improvising. Introducing new age lead management system'. It presses the nerves of the customer calling executives as well as the customers who never want to be addressed incorrectly, leave alone getting their name incorrect.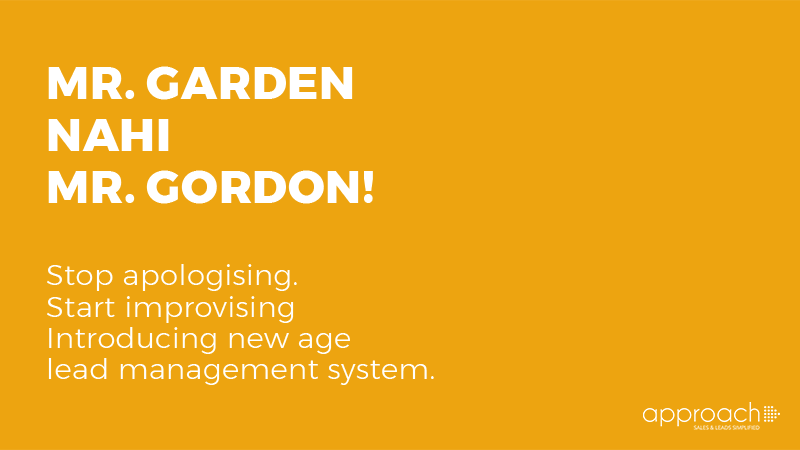 The copy also includes old Bollywood songs and some cult dialogues which not only make you smile but drive the message home. Ads like 'Tumhare haath mein pura CRM system ho…saari jannatein tumhare pass ho' or 'Data ne tumhe chaaron taraf se gher lia hai'.
The ads have been conceptualized by the awarding winning digital agency Insomniacs. Explaining the objective of the campaign, Montu Achoriwala, Creative Head at Insomniacs said, "The idea was to introduce people to this marketing software and inform them of everything that it can do; all the while keeping it fun and interesting. The software has been built by real estate industry experts and so the customers need to understand how their daily hassles can be nullified with Approach One".
He added, "We convinced the client to take an adventurous step and do this campaign. Software marketing is a serious business with serious promotion but Approach One saw how this campaign would give them the desired attention".