Post RERA, will Haryana home buyers still turn to Allottees' Grievance Redressal Forum?
Many aggrieved home buyers in Haryana, have turned to the Allottees' Grievance Redressal Forum, to resolve matters with builders. With the state set to enact its rules under the Real Estate Act, we examine the role of such forums and the options for consumers
Sunil Singh, a resident of Gurugram, continues to wait for the completion of his group housing project, where only 50 per cent of the project is complete and the authority has issued the occupancy certificate for the built apartments. "Located in Sector 84 of Gurugram, the project was launched in 2007. While half of the project has received the occupancy certificate, the remaining half is still incomplete. How can one live in a project, where you have a large excavation site and construction activity in full swing, close to your apartment?" Singh laments. In another similar case, a group of buyers in Sector 37 of Gurugram, have witnessed their project being delayed, since its launch in 2008.
Such instances reflect the slump in Haryana's housing market, on account of delayed construction, slow investor activity and an inventory overhang. Haryana, according to a recent study by industry body ASSOCHAM (Associated Chambers of Commerce and Industry of India), has around 44 months of delays in construction and real estate projects, against the national average of 39 months. In particular, Gurugram's market continues to witness high levels of unsold inventory and delays in projects.
In both the cases mentioned, buyers are now negotiating a deal with their builders, to finish the apartments.
The negotiations are being heard and resolved, with the help of a group of senior state officials, who are part of the Allottees' Grievance Redressal Forum (AGRF). While Haryana aims to notify its own Real Estate (Regulation and Development) Act (RERA) soon, the AGRF continues to hear complaints of grieving home buyers.
What is AGRF and its function?
Instituted in 2015, the AGRF has so far received more than 200 complaints against a number of development firms, says a senior level official at the Department of Town and Country Planning, government of Haryana, on condition of anonymity. "The forum continues to listen to a number of complaints and will continue to help troubled buyers," he adds. The Forum has representation from departments, such as HUDA (Haryana Urban Development Authority), the Department of Town and Country Planning, etc., and acts as an arbitrator between the complainants/buyers and development firms.
It hears complaints pertaining mainly to delays in projects, slow pace of work, overcharging and refusal to refund the booking amount, in case of exit. After hearing complaints, it directs the builder firms to resolve issues with consumers on agreed terms, along with committing and adhering to a revised timeline for project completion. Home buyers in key cities such as Chandigarh, Gurugram and Faridabad, continue to take their complaints to the AGRF.
Drawback of the AGRF
However, as the AGRF does not have any legal standing, home buyers remain concerned that developers may go against the directions of the Forum. "The Forum does steer things in favour of consumers but is only recommending actions for developers. There is no legal binding to these recommendations and directions," explains Rajeev Singh, a home buyer whose project has been delayed.
Options for aggrieved home buyers in Haryana
It is likely that the Haryana government will soon notify its own rules under the RERA, after public consultation.
"The real estate authority, will provide an avenue for grievance redressal in a timely manner," says Jaxay Shah, president of CREDAI. The question now, is what will happen to the AGRF, once the RERA in in place in Haryana? "Although we will soon enact our own RERA rules, the AGRF will continue to work towards the resolution of issues faced by consumers," explains Dilbag Singh Sihag, RERA Haryana committee member and chief town planner, Haryana (retired).
In the ultimate analysis, while the avenues for consumers to file their complaints will increase in the state, whether these result in decisive solutions to tackle delayed projects, remains to be seen.
Source: Housing.com
Under Construction Flat Booking Finds Tax Deduction Under Time Constraints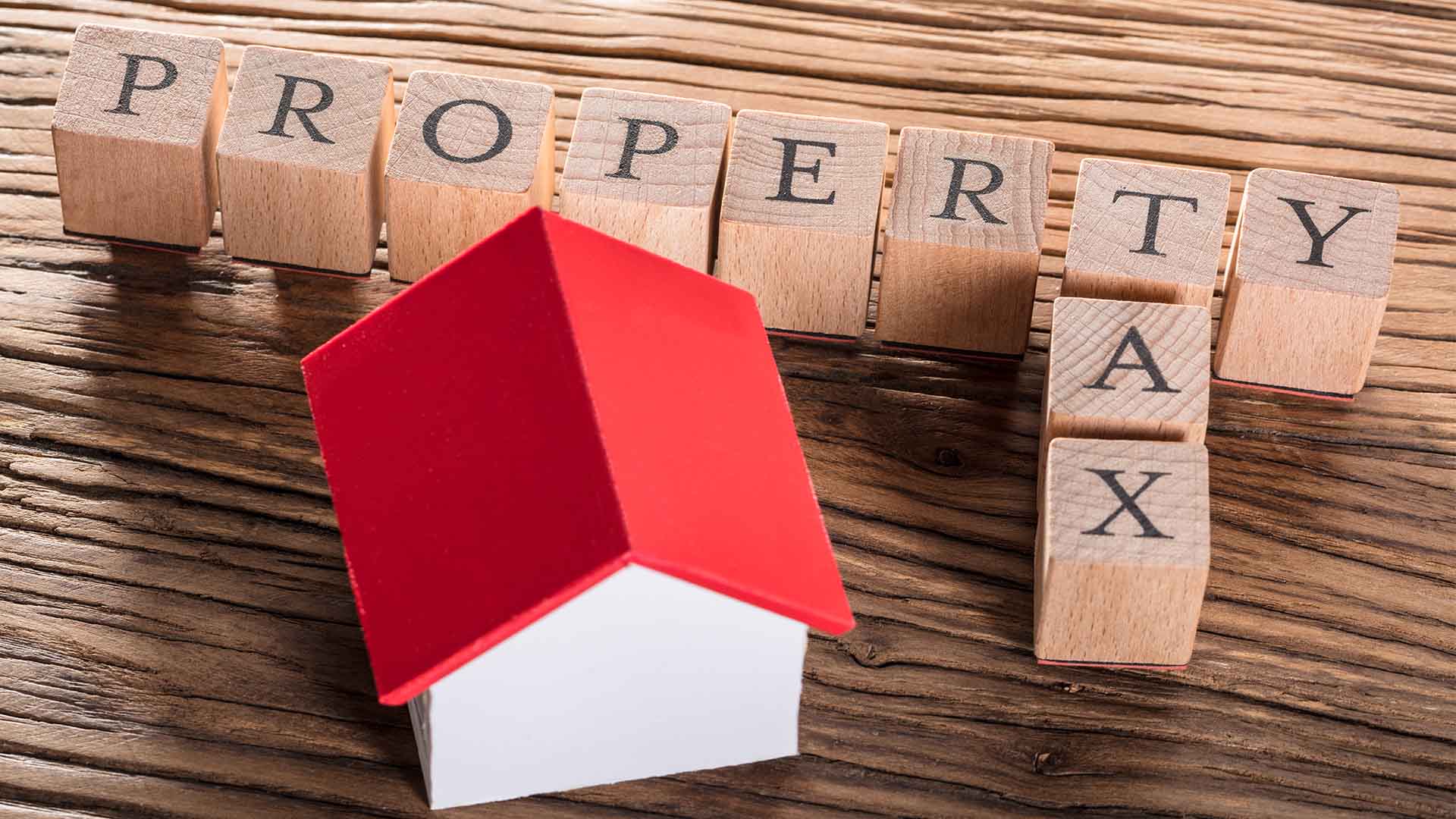 If a buyer makes a transaction to book an under-construction flat and if he acquires it within the three-year period of the sale of his old house, then he is entitled to a tax deduction, says a ruling from the Mumbai bench of the Income-tax Appellate Tribunal (ITAT). If an apartment is booked in an under construction project than it must be viewed as a method of constructing residential tenements, says the December 18 judgment.
That means if the buyer uses the entire gain from the transaction to buy another house within two years or construct another house within three years. The two- and three-year period applies even if the buyer bought another house a year before selling the first one. But the property should have been bought in the name of the seller.
It is mandatory that within a period of two years after or one year before the date of transfer of old house, the taxpayer should construct a residential house or acquire another residential house within a period of three years from the date of transfer of the old house. The date of receipt of compensation will determine the period of acquisition or construction in a case of compulsory acquisition.
This exemption is effective and can only be claimed in respect of one residential house property purchased/constructed in India. In the case of multiple house purchases or constructions, the exemption under section 54 will be available in respect of one house only. Any purchases made outside the country does not fall under any kind of exemption. Section 54 gives relaxation in such cases by providing relief to the taxpayer who sells his residential house and acquires another residential house from the gained capital.
After the sale of an asset, the difference between the buying price and the selling price is a capital gain or a capital loss. These are further classified as long-term or short-term. If a property is held for 24 months or less, with effective from 2017-18, then that asset is treated as Short Term Capital Asset. Then an investor can make
treated as Long Term Capital Asset. Then only a Long Term Capital Gain (LTCG) or Long Term Capital Loss (LTCL) can be made on that investment.
ITAT agreed that booking of a new flat in an under-construction apartment should be considered as a case of "construction" and not "purchase", hence following the earlier decisions of the Bombay high court and the tribunal itself. Further ITAT allowed the fact that the construction can began prior to the date of sale of the old asset. Same was stated in the earlier judicial decisions of the Karnataka high court and Ahmedabad ITAT, that the date of commencement is not relevant but it is the completion of construction that comes in relevance to section 54.
HDFC and Quikr Make A Deal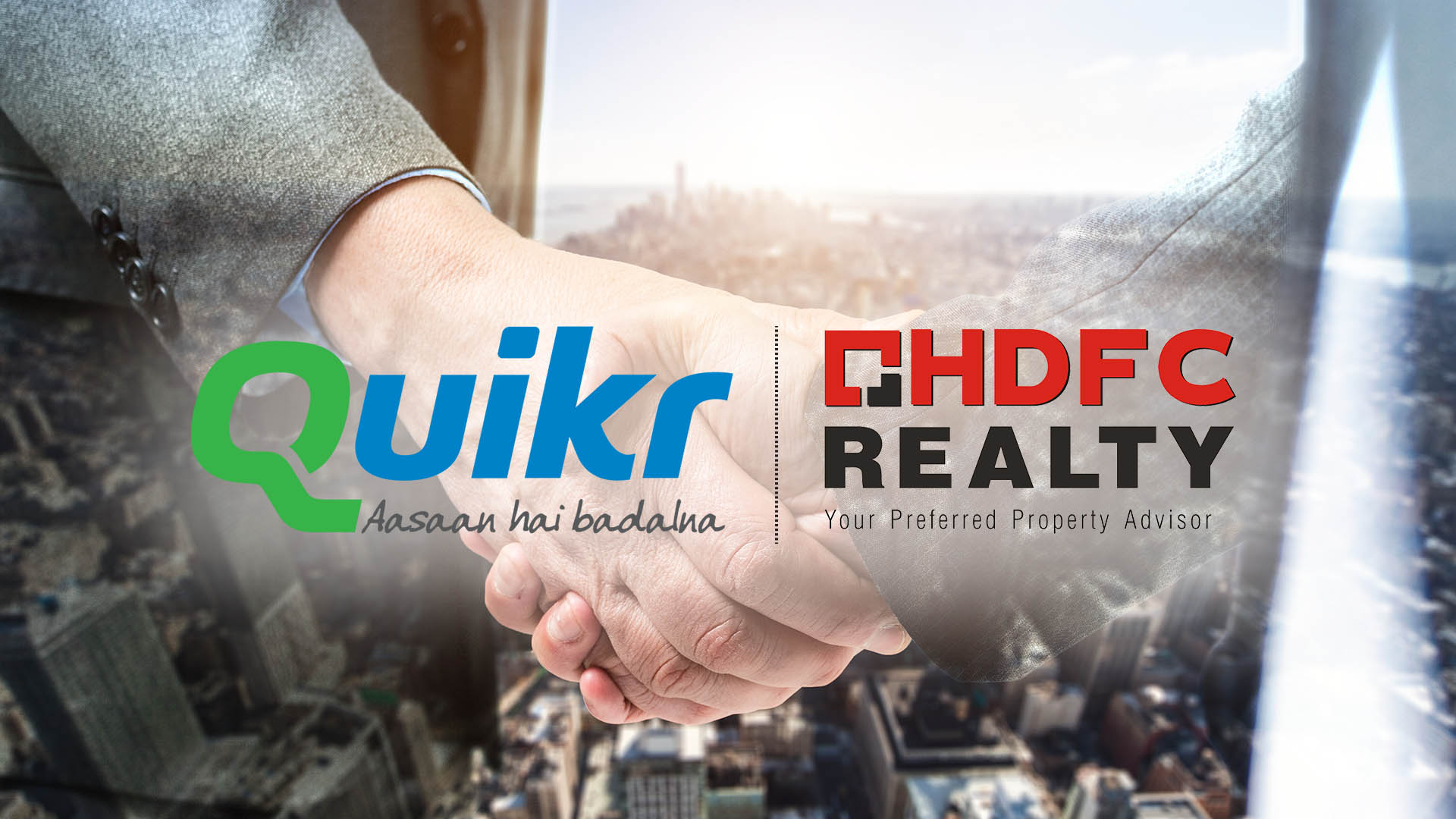 According to a deal between HDFC and Quikr, a stake of more than 3 percent will be given to the mortgage giant in return to its transfer of offline and online real estate brokerage business to the classified ads platform.
After acquiring Commonfloor in 2016 Quikr already has a major presence in online real estate broking.
"Most of the searches for real estate are moving online. Quikr has a much bigger presence online. Through this deal, we are partnering Quikr in the broking business," said HDFC MD Renu Sud Karnad. According to her, this deal will strengthen Quirks position with offline support.
The deal suggests that HDFC will transfer to Quikr its entire shareholding in HDFC Realty, a real estate brokerage platform, and HDFC Developers, which runs the HDFC RED online platform.
Karnad added that the deal expects Quikr to generate home loan leads for HDFC. The transaction consists of a co-branded alliance between both parties and the HDFC brand will continue to be used online for a year.
The e-real estate classifieds platform HDFC RED has around 7,000 project listings and generates traffic of over 80,000 unique visitors per month. HDFC Realty has a 300-member, in-house sales team, and 7,000-strong nationwide broker network. Avendus Capital was the exclusive financial adviser to Quikr while Kotak Investment Banking acted as the exclusive financial adviser to HDFC on this.
30 million monthly users make Quikr India's largest classifieds platform. It runs multiple vertical businesses across real estate, automobiles, jobs, services, and goods. The Quikr Home, its real estate vertical generates 3.5 million monthly unique visitors.
Both companies intend to work closely and conduct analytics and identify potential homebuyers, and therefore home loan customers, early in their home-buying journey. Quikr founder and CEO Pranay Chulet said, "We see great synergies between Quikr and HDFC as we start working together to bring a seamless online-to-offline platform to developers and consumers."
Retaining The Sustainability: GRIHA Launches Star Rating For Urban Homes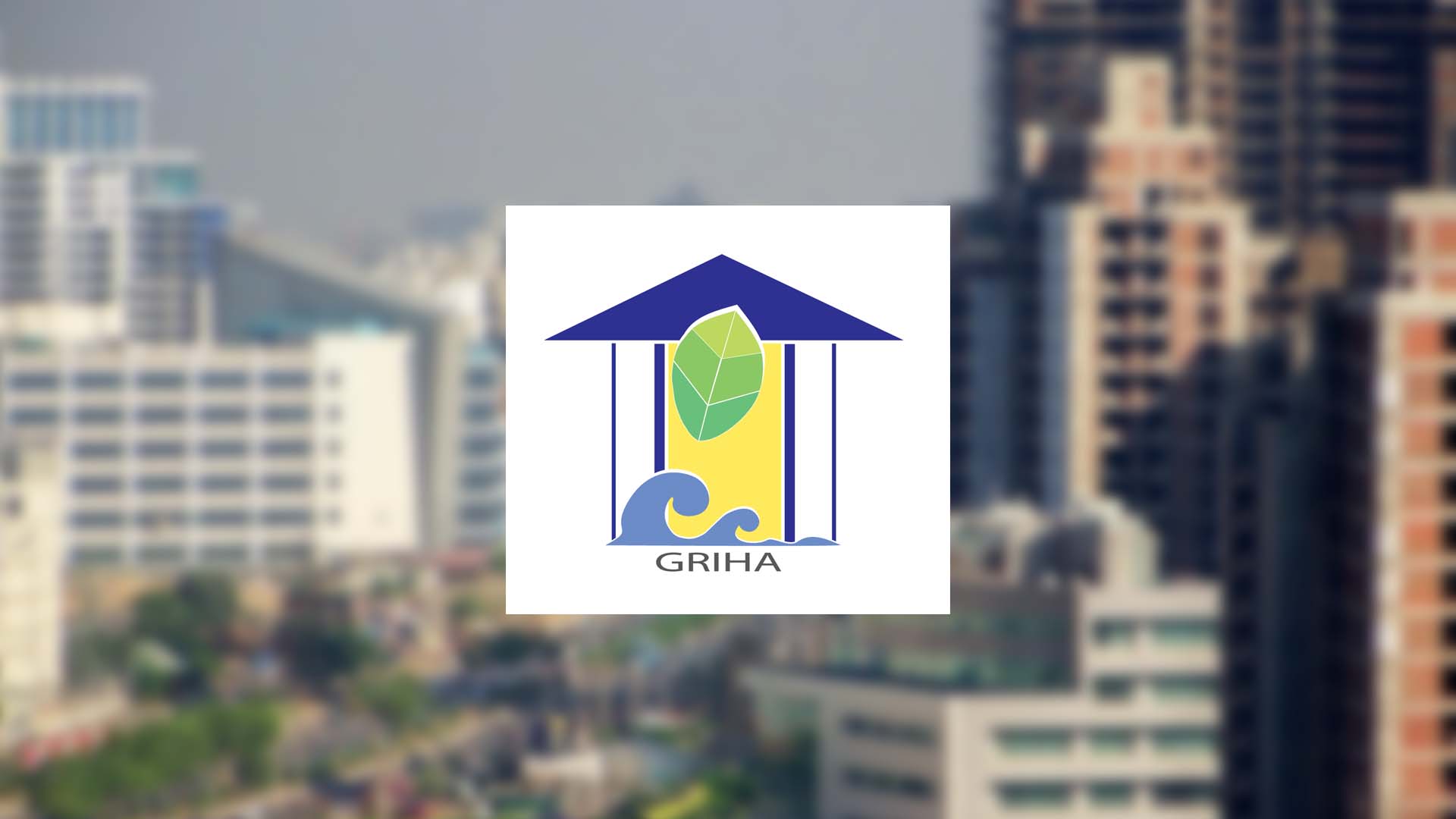 Green Rating for Integrated Habitat Assessment (GRIHA), is the National Rating System of India, a Sanskrit word meaning – 'Abode'. Human architecture has always consumed resources in the form of energy, water and material from the environment. From their construction to operation, these habitats absorb the resources throughout their life cycles, emitting wastes in the end. This emission could be direct in the form of municipal wastes or indirect emission into the atmosphere, such as from electricity generation. Hence GRIHA was formed to reduce an architecture's resource consumption, waste production and overall environment impact up to certain national acceptable limits.
In attempt to quantify all these aspects, like energy consumption, waste generation etc. GRIHA tries to manage, control and bring down the respective to the best possible limit. Being a rating tool, it helps people to assess the performance of their respective projects against the national benchmarks.
Hence it becomes an evaluation of the environmental performance of an architecture on a holistic level. Covering its entire life cycle, this evaluation provides a specific standard for a 'green building'. This rating system aims to strike a balance between established institutions and emerging concepts, on a national as well as the international level.
The process starts with an online submission of documents according to the criteria. Then a team of professionals and experts from GRIHA Secretariat takes a site visit for the evaluation of the building.  There are four different sections categorized by 34 criteria in GRIHA rating system. Some of them are site selection and site planning, conservation and efficient utilization of resources, building operation and maintenance, and innovation. 
Sanjay Seth, CEO, Green Rating for Integrated Habitat Assessment (GRIHA) Council says, "A rating between one and five stars is being provided, helping the costumers to know about the sustainability of the houses".
According to the Union Minister, Hardeep Singh Puri, the climate resilient and sustainable buildings are the need of the hour. As the government is aiming to construct around 1.2 crore houses for the urban poor under the affordable housing scheme.
In one of his keynote addresses, Andreas Baum, Ambassador of Switzerland to India and Bhutan said that the Indo Swiss collaboration is operating with the Indian Bureau of Energy Efficiency in the development of guidelines for energy efficient housing.
"At present India is witnessing a rapid urbanisation, if each building becomes greener than the last one, then we have a huge opportunity and hope for our country. We need to look beyond the conventional methods of building, in order to provide our citizens with a good quality of life. Hence, GRIHA gains important in meeting our national goals with respect to a sustainable society", says Dr Ajay Mathur, director general, TERI & president, GRIHA Council.