12 Projects, 900 Agents – MahaRERA Month 1 Report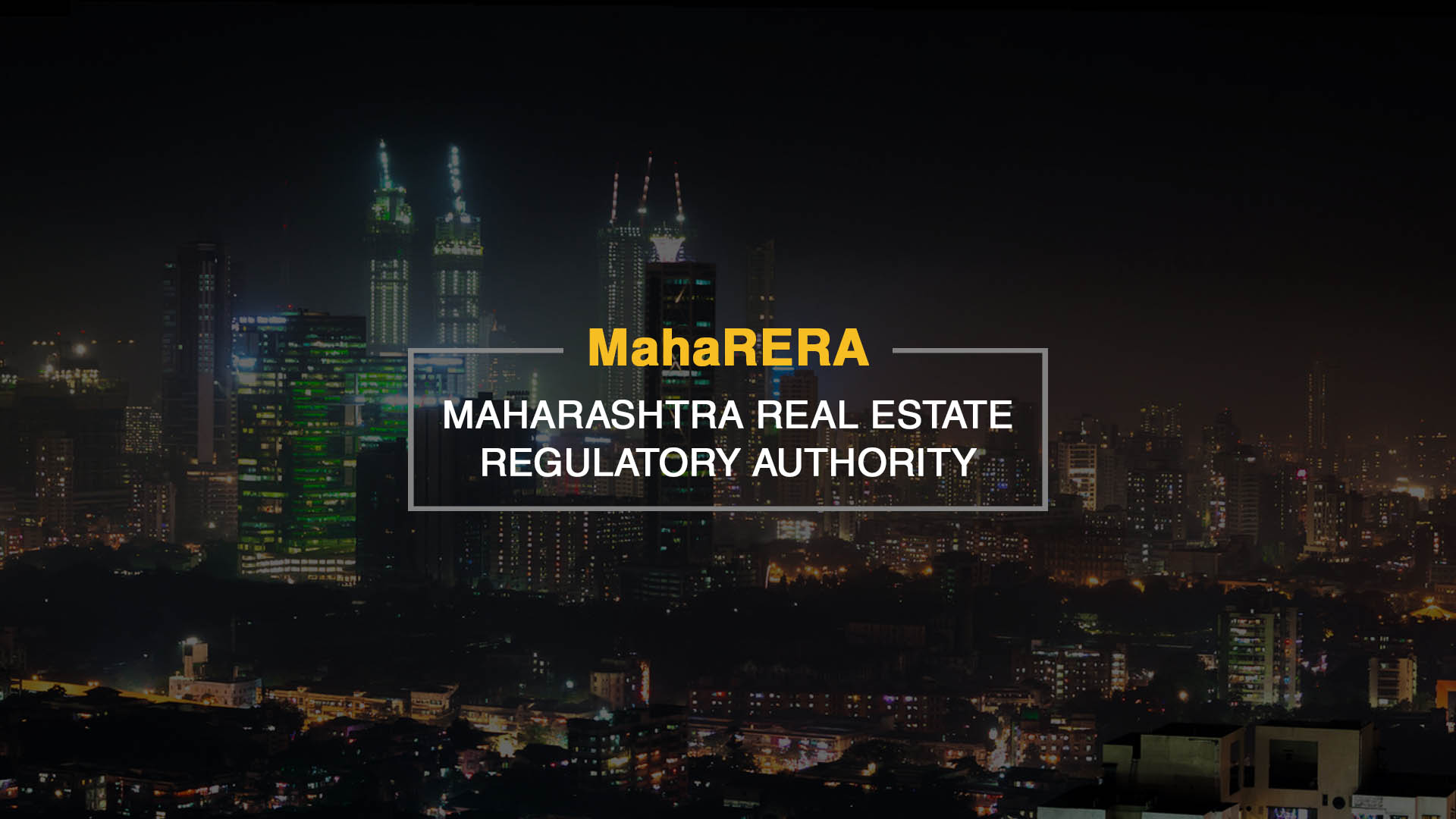 It is almost a month since the Real Estate Regulatory Authority came into effect in Maharashtra but so far only 12 projects and 900 agents have registered under MahaRERA. Out of 12, 3 builders have registered in Pune division, 8 in Konkan and 1 in Nagpur division while the remaining divisions are still unregistered.
Developers and agents have to register before July 31st, 2017, under the new law. Gautam Chatterjee, Chairman of Maharashtra Real Estate Regulatory Authority, said that slow pace was expected as developers need to clarify a lot of information from architects, engineers, and consultants.  He also added that the delay is from developer's side and not due to any technical glitches on the MahaRERA website which is functioning smoothly. In response to concerns about handling the large volume of applicants, he said that the entire process is online and all technical issues have been addressed and fully prepared to handle any volume of applications.
12 out of 17 developers who have applied have been approved. Developers have time till the end of July to register after which they will have to present a show-cause notice for non-compliance. If homebuyers face any issue after booking a registered project, they can lodge a complaint on the complaint portal which will soon be operational.
Satish Magar, National President CREDAI, said that the delay was due to the fact that the Act is new and developers have to restructure their agreements as per new rules. He also said that by June 15, almost 75% registrations should be complete.
Shantilal Kataria, CREDAI State President, mentioned that Maharashtra is the first state to introduce online registration followed by Madhya Pradesh. The final rules and regulations came by April end, so developers are taking their time to publish details of their project and sanction plans on the website. On the other hand, the registration process for real estate agents is pretty simple and at least 10,000 registrations are expected to complete by mid-July.
Raunak Group Launches The Second Edition of Home Buying Festival 2.0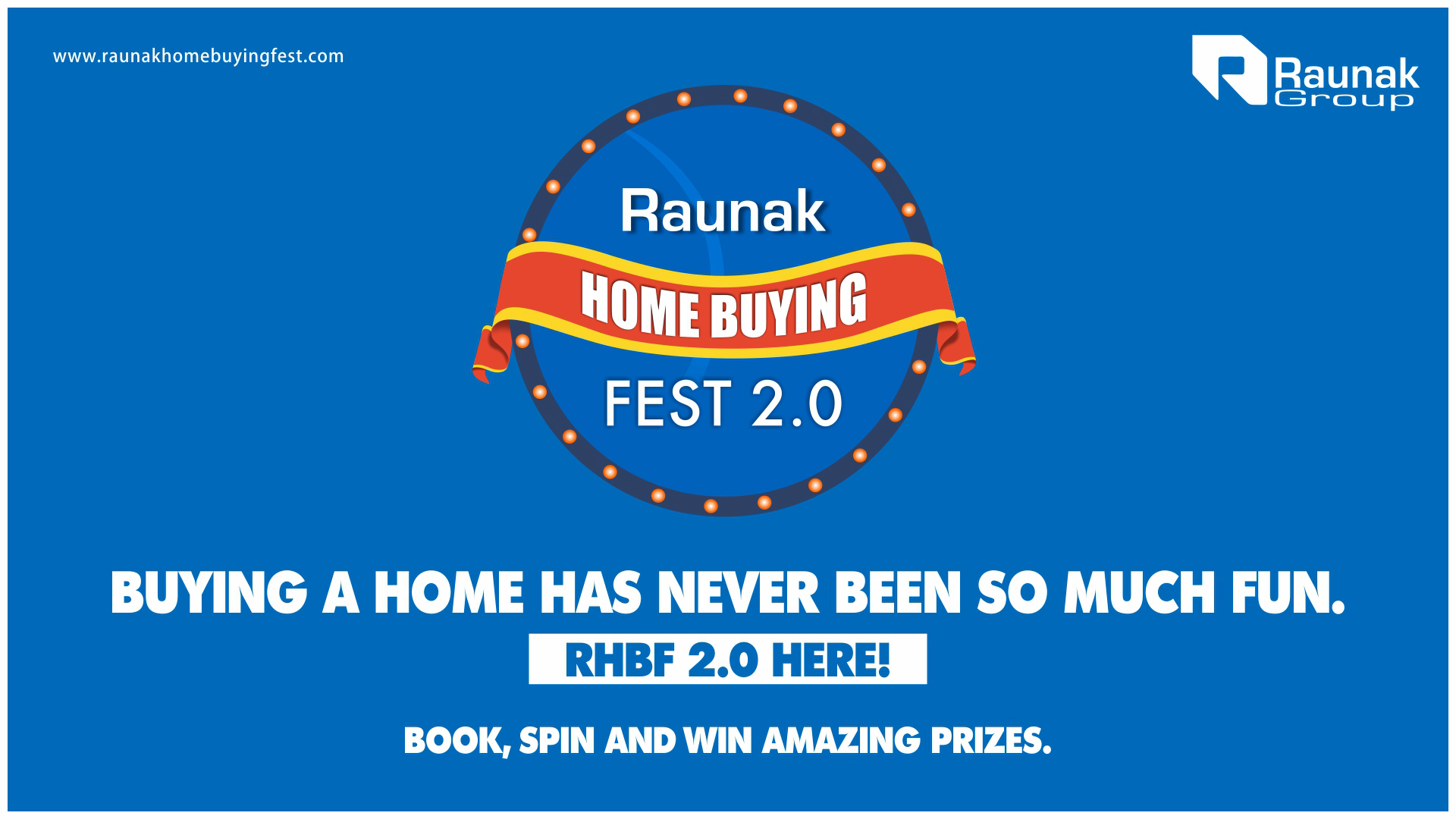 Since 1980, Raunak Group has been a leader in providing luxurious apartments with world class amenities. Catering to the housing needs of Mumbai, Pune, Kalyan and Thane, Raunak Group have always worked for elevating the living style of its home buyers. Successfully developing various township projects over the years, with 4.9 million sq ft. of completed projects and additional 2.7 million sq ft. of ongoing developments, has made them the foremost players in the real estate game.
Inspired to redefine the fundamentals of housing, Raunak Group have always reinvented themselves for time to time. Fulfilling the ever rising demand of a perfect lifestyle, they have always enhanced and excelled their features. Whether it be timely deliveries, affordable housing, transparent relationships or the quality, it has made them an outstanding choice in the world of real estate.
Carrying on the legacy of 37 years, Raunak Group has built a name, in the real estate sector, known for their quality and timely delivery of the properties. Now they are back with their biggest discount campaign of the year, Raunak Home Buying Fest 2.0. An exciting real estate festival of Mumbai, where the buyers will find the biggest discount, ever to witness, for the region of Thane and Kalyan. This home buying festival is the celebration of giving home owners, a place of their choice. Reaching to the core needs, hence bringing out their dreams to fulfilment is the prime motto of Raunak Group.
On every booking at the Raunak home site in Thane and Kalyan, the buyers will get a chance to spin the wheel of fortune, making it a sure shot chance to win amazing prizes. Raunak Group's Home Buying Festival is an offer that shouldn't be missed. As for the first time, real estate sector finds discounts on a staggering level that have never been seen before.
Uniquely designed, this festival gives the buyers an opportunity to book their dream homes. The wheel of fortune provides an exciting list of prizes, there is a special discount waive-off of 3 months EMI. Surprisingly there is also a step-up to this offer, another wavier of 6 months is available on the wheel.
Special vouchers ranging from 1.25 to 2.5 lacs can also be won at a lucky spin. This discount spree gets even more exciting, as the lucky players might win 15 to 20 grams of gold at each swing. Everyone's a winner at Raunak Home Buying Fest. Buying a home has never been so much fun!
Kolte-Patil Developers' Unveils 'The Great Year End Sale' at its Life Republic Township Project in Pune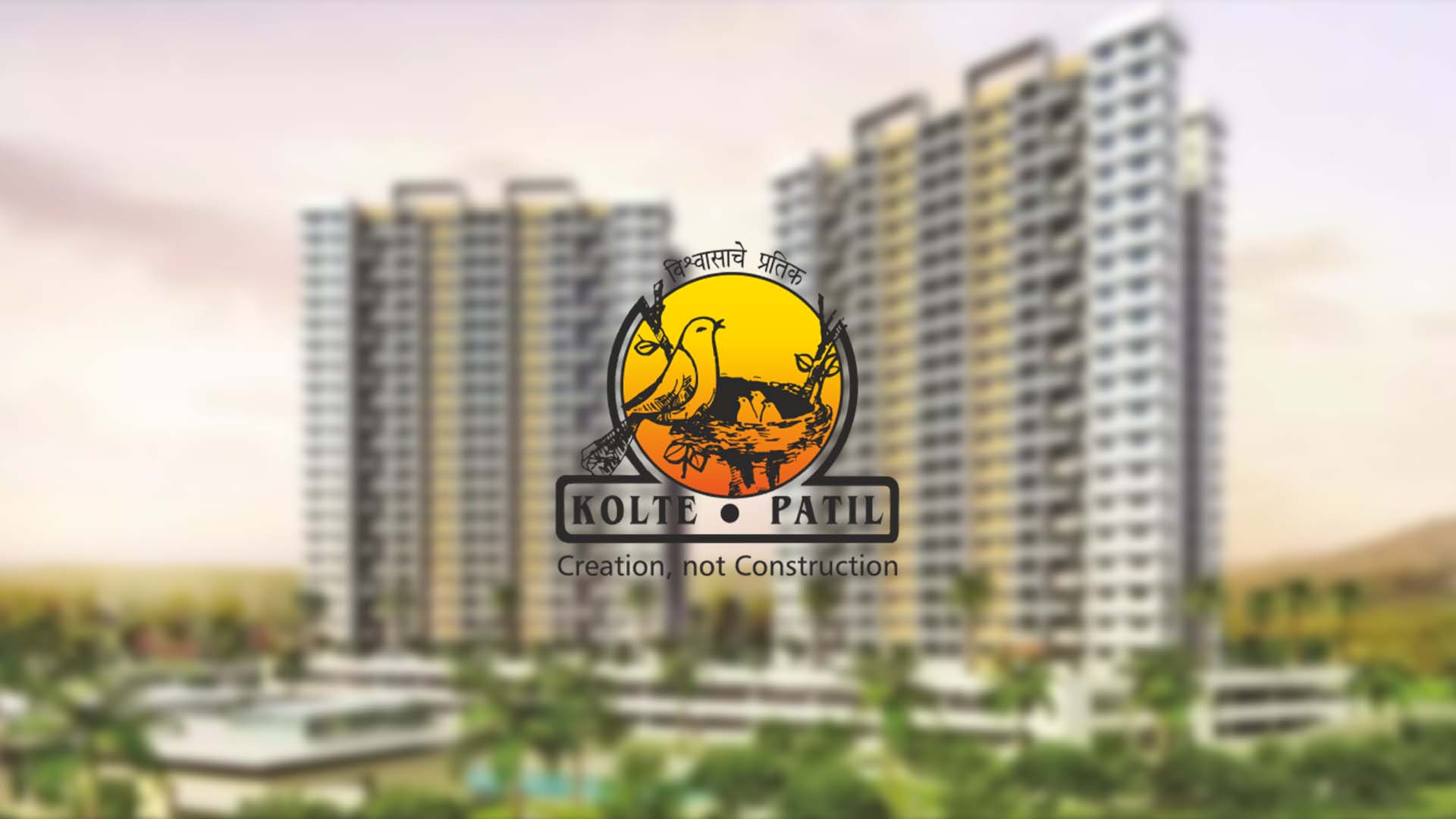 Kolte-Patil Developers Ltd, a leading real estate company, is happy to present 'The Great Year End Sale' at its Life Republic project in Pune between 15th – 17th December 2017.
As part of the attractive offer, apartment buyers can avail of a special price during the sale period wherein a 1 BHK will be available at Rs. 29.89 lakhs + Govt taxes and 2 BHK at Rs. 45.26 lakhs + Govt taxes with guaranteed possession before 31st December, 2020. Further, ten additional benefits can be availed in the form of assured rental income for 12 months post-delivery, iPhone 7 (only on 2 BHKs), trip to Dubai, no floor rise, flexible payment plans, stamp duty at just 3.5%, no preferential location charges, home insurance worth Rs. 25 lakh, accidental insurance worth Rs. 25 lakh and free home loan assistance.
Life Republic is western Pune's most aspirational township spread across [370-acres] being developed at Pune's IT hub, Hinjawadi. The first phase of the project has already been completed and delivered within the stipulated delivery period. Life Republic is currently home to 5,000+ residents. The township has best-in-class physical as well as social infrastructure which special emphasis on open spaces and green networks, and also includes a fully functional global school spread across 7 acres. The project is MahaRERA registered (P52100009640).
We welcome you all to visit the project to gain a better perspective of how the Life Republic community is being built. For further details we request you visit the site office or call 1800 2666654.
Commenting on the development, Mr. Gopal Sarda, Group CEO, Kolte-Patil Developers Limited said, "Despite the challenging times facing the sector over the last few years, Kolte-Patil's performance has been consistent, with on time completion of projects making us the preferred choice of customers. We have welcomed RERA and GST and believe these regulations will improve buyers' confidence and benefit transparent, organized developers like us. Besides, lower home loan rates and implementation of Credit Linked Subsidy Scheme (CLSS) under the Pradhan Mantri Awas Yojana (PMAY) has made home loans easily accessible and affordable to consumers.
The sector is at an inflection point and an opportune time for us to reach out to our customers with attractive offers. Life Republic is a fully integrated township project with ready state-of-the-art infrastructure and amenities making it a landmark destination in western Pune. We are delighted to welcome all our valued customers to experience the vibrant community being built around the core values of creativity and sustainability, and capitalize on the attractive prices and offers at 'The Great Year End Sale'. "
About Kolte-Patil Developers Limited
Kolte-Patil Developers Ltd., incorporated in 1991, is a leading real estate company with dominant presence in the Pune residential market. Kolte-Patil is a trusted name with a reputation for high quality standards, design uniqueness, transparency and the delivery of projects in a timely manner. The company has developed and constructed over 50 projects including residential complexes, commercial complexes and IT Parks covering a saleable area of ~15 million square feet across Pune and Bengaluru.
Kolte-Patil markets its projects under two brands: 'Kolte-Patil' (addressing the mid-income segment) and '24K' (addressing the premium luxury segment). The Company has executed projects in multiple segments – standalone residential buildings and integrated townships. Several of the company's projects have been certified by the Indian Green Building Council (IGBC).
Consolidating its leadership position in Pune, the company forayed into the Mumbai market in 2013 focusing on low capital intensive society re-development projects.
The Company's long-term bank debt and non-convertible debentures have been rated 'A+ / Stable' by CRISIL, the highest rating accorded by CRISIL to any publicly listed residential real estate player in India.
Nagpur One Of The Big Potential Cities For Affordable Housing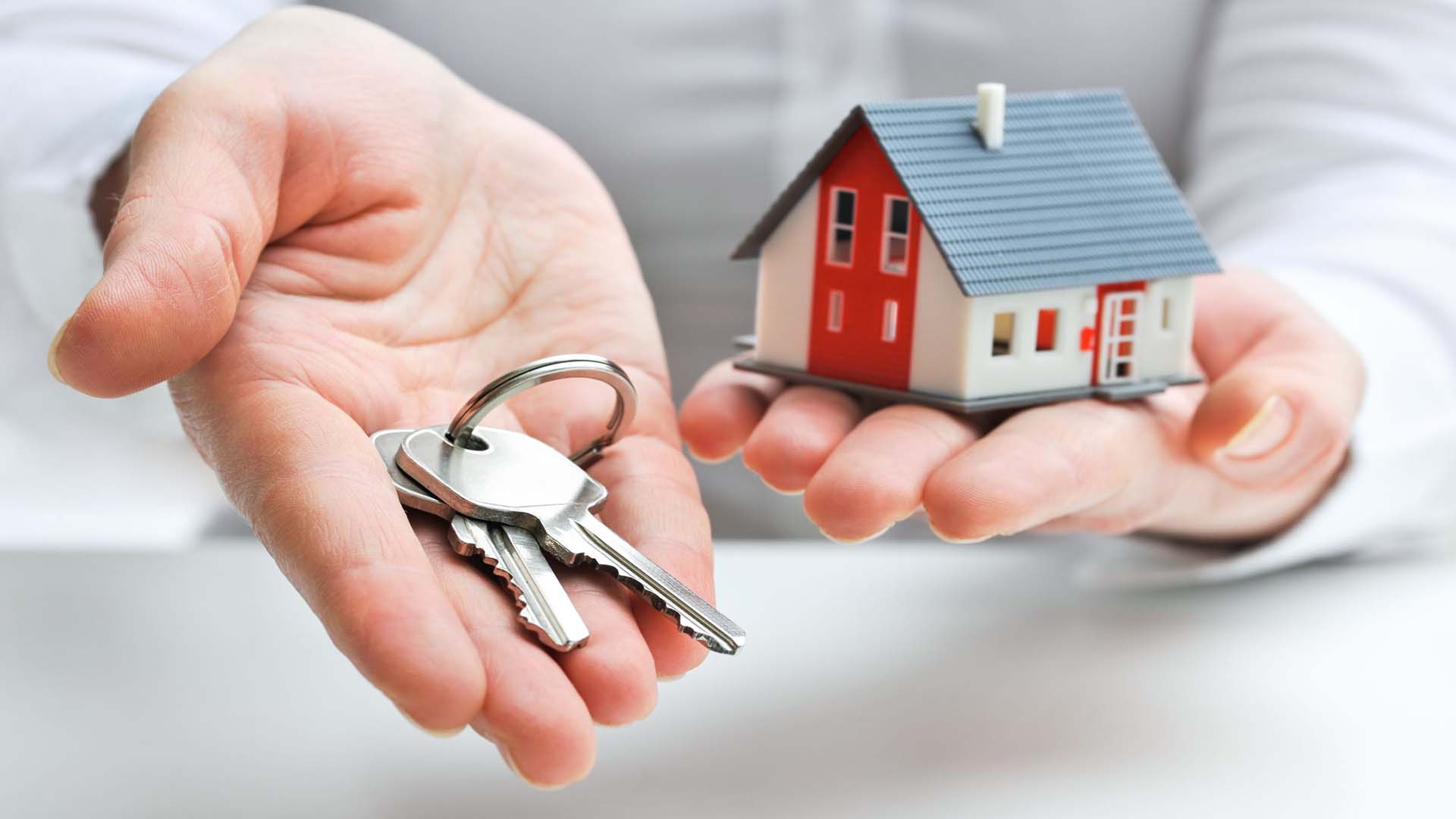 According to a report released by CREDAI Nagpur is among 45 potential cities that are projected to drive the demand for affordable housing. The 'Dawn of India's Future Cities' report was released at the two-day New India Summit organized by CREDAI in the city.
As per the press release issued by CREDAI, Lucknow, Jaipur, Kochi, Bhopal, and Ahmedabad are some of the other main cities included in the list of 45 cities. The New India Summit will focus on the opportunities in Tier II and III cities of India.
As per the release, "Driven by investments in infrastructure, affordable housing, skilled workforces, these cities can potentially see accelerated growth in the manufacturing, tourism and warehousing sectors, and emerge as India's new megacities".
The release further added that the study based its findings on key parameters such as socio-economic momentum, enhanced connectivity infrastructure and high-value indicators. With a sharp-focus on real estate, it identified areas of opportunities for developers while reiterating the impact of regulatory changes on the sector.
The study suggested that the country needs new cities to augment its growth. Initiatives such as '100 Smart Cities' and the Urban Rejuvenation Scheme — AMRUT— will provide emerging cities with a blueprint for becoming the next flagbearers of development in India.
"India's demographic capabilities bring a huge opportunity to match the world's economic superpowers. This opportunity also brings with it challenges such as developing new urban centres," said Jaxay Shah, CREDAI's national president.
Geetamber Anand, CREDAI's chairman added, "The Nagpur summit will help builders gauge the opportunities in smaller centres. The Tier I cities are already overcrowded There is a clear need for new cities to be developed as the growth engines of the country".
Union Surface Transport Minister Nitin Gadkari also addressed the meet through video conferencing.
Also Read: Pune Smart City Targets Rs 100 Crore Grant From World Bank