Vasundhara Raje Launches Rajasthan's Real Estate Act Website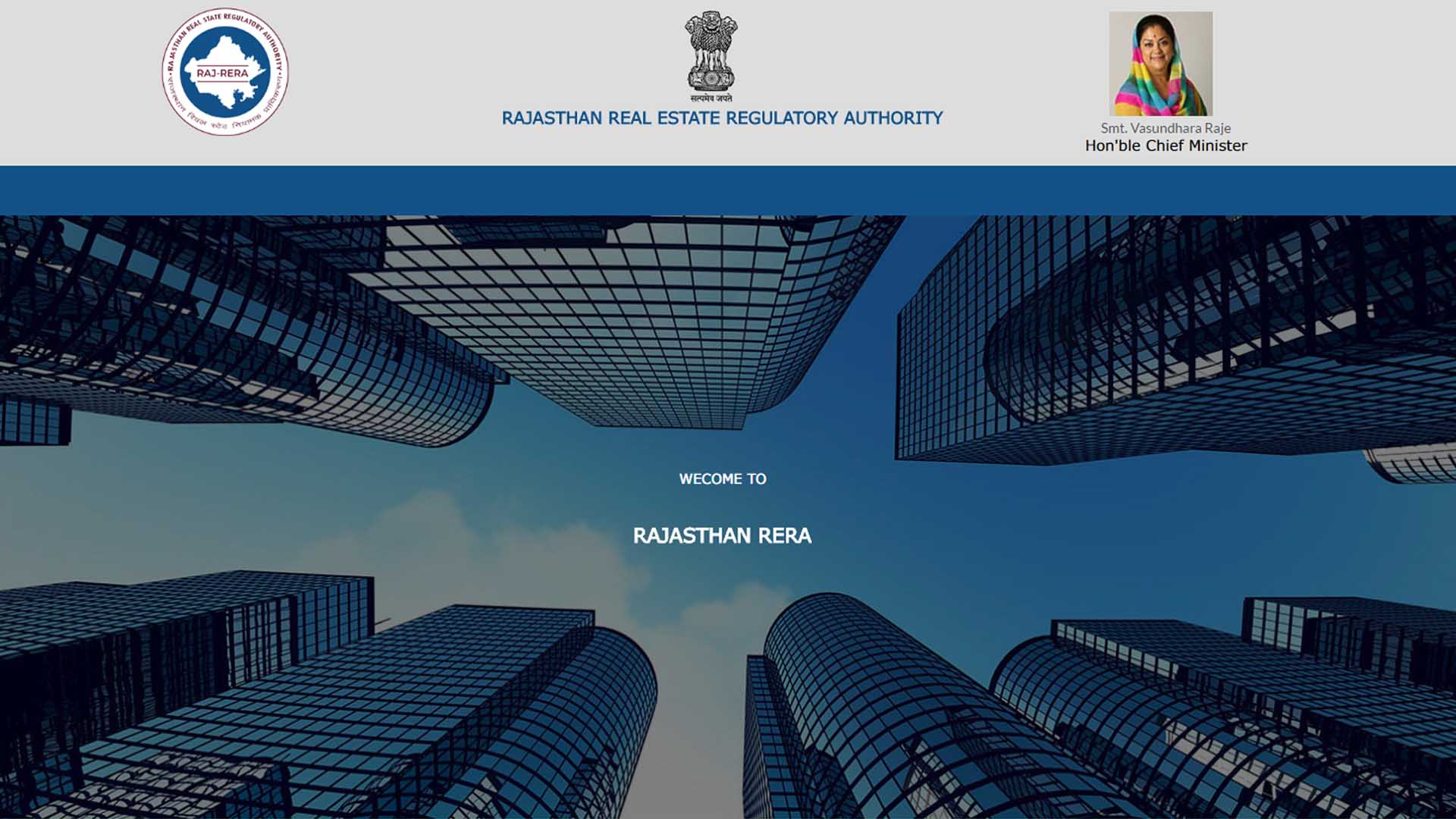 The State Urban Development and Housing (UDH) department of Rajasthan, which had issued the Rajasthan Real Estate Regulation and Development rules, 2017 earlier in May, has formally launched its official website earlier today. Chief Minister of Rajasthan, Smt. Vasundhara Raje inaugurated rera-rajasthan.in  website from her office.

Now, it will be compulsory for every builder and real estate agents to register themselves on the website. Just like Maharashtra, builders cannot do advertising, marketing, booking and selling of any new project without registering on the website. Similarly, builder and agents will have three month time period to register themselves.

Developers can sell units of ongoing projects but after three months they won't be able to sell them without registration. Also, they cannot sell any new projects without registration. If any developer or promoter does not register themselves under the new law, they may be subject to penalty which may extend up to 5% of the estimated cost of the project. Further violation can also result it in imprisonment.

Gopal Das Gupta, CREDAI Chairman, Rajasthan said that it is a welcome move and will help bring more transparency in the real estate market and remove any ill-practices within the real estate sector.

The Rajasthan Government has appointed an Additional Chief Secretary (ACS) of UDH department to head the Real Estate Regulatory Authority (RERA) who will address consumer complaints. An appellate tribunal will also be set up to resolve disputes. This will bring a huge relief to homebuyers who can now address their concerns to the regulatory authority. The ACS will head the housing regulatory authority until the body is constituted.

Just like MahaRERA, builders will now have to sell homes on the basis of carpet area and not super built-up area. Builders also need to provide project details on their website. Any changes in the plan or any additional construction will require consent form 70% of the allottees, else it will lead to cancellation of registration.
Also Read: 12 Projects, 900 Agents – MahaRERA Month 1 Report