Are You Aware Of Your Building Maintenance Charges?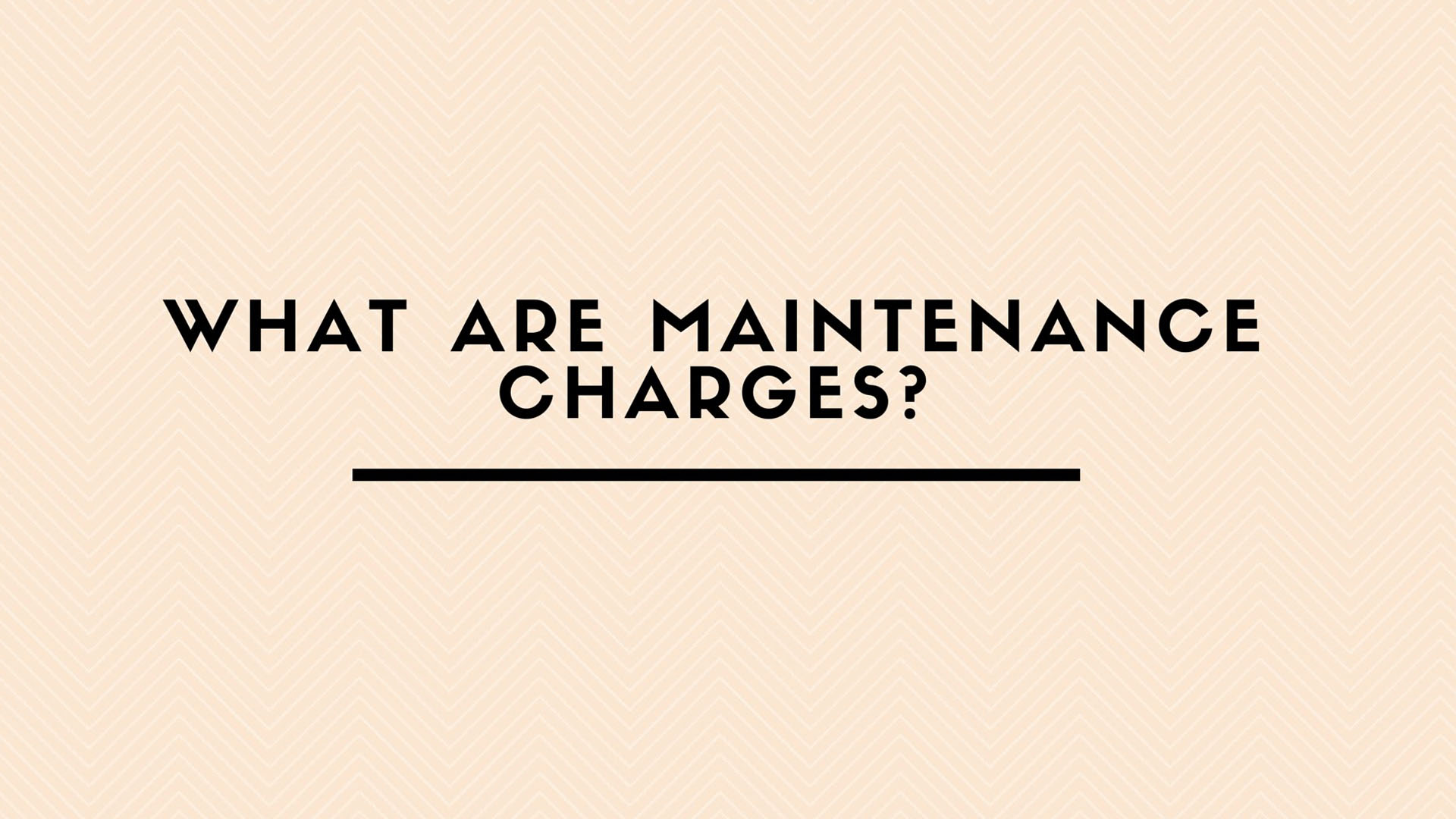 Buying a new home is a humongous task but buying one is not the end of it. One should also be aware of all the maintenance charges that will pertain in the future. A lot of homebuyers tend to ignore the maintenance charges at the time of buying a new home which is not a good thing to do, as it might become a financial burden in the future.

A lot of developers do not mention the maintenance charges clearly as they only promote rates and other attractive offers related to the property. So, there is no clear information about any of these charges that home-buyers will have to pay in the future. Maintenance charges are finalized only after the builder finishes the project, depending on the amenities, value added services and quality of the building. At times, these charges are pretty high that home-buyers have to pay without a choice. Maintenance charges are applicable after the property is occupied by the buyer. Here are few maintenance charges that are applicable:

(i) Repair and maintenance charges which are approximately 0.75% p.a. of the construction cost.

(ii) Service charges like housekeeping, security, elevator maintenance etc. which is equally divided among the residents.

(iii) Sinking fund which is a minimum of 0.25% p.a. of the construction cost.

(iv) Non-occupancy charges which is applicable for flats which are rented which is around 10% of service charges.

(v) Parking charges depending on the number of parking slots of each resident.

(vi) Property tax and water charges paid on the basis of usage by each resident.

In absence of any society or welfare association, the developer is usually in charge of the overall maintenance and it is the responsibility of the developer to inform the cost to the home-buyers, at the time of sale. Before completion of the project, the developer has to take charge of maintenance expenses and transfer it to the society or welfare association on completion.
Also Read: Affordable Housing Prices To Come Down By 3-4% Under GST