Developers Will Benefit From GST – Here's Why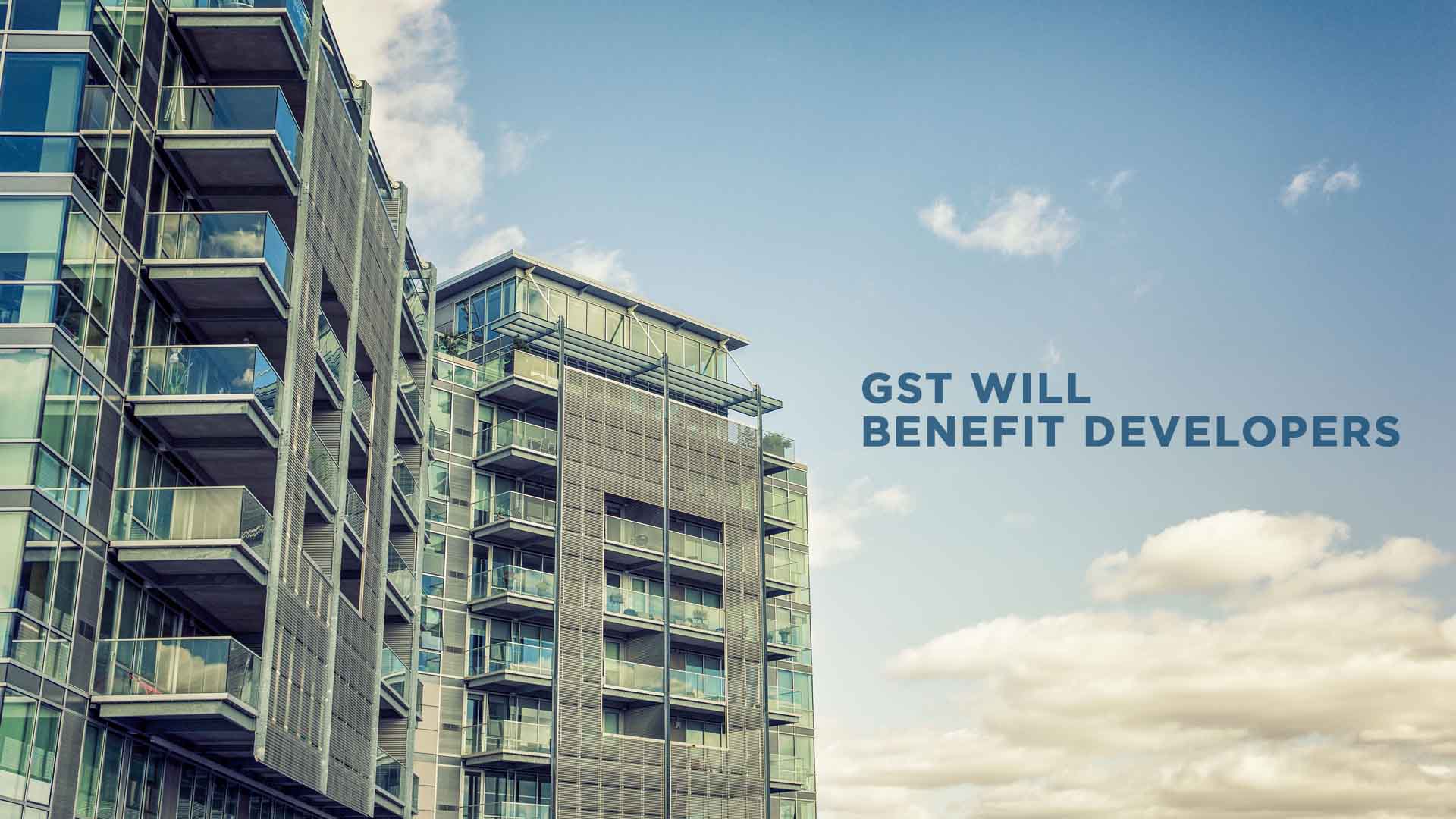 GST is foreseen to cut down the project cost for developers which mean that it will make homes cheaper, although a lot depends on the actual implementation. A developer has to pay multiple taxes such as Customs duty, Central Sales Tax, excise duty etc. which adds on to the final price of the housing units, indirectly borne by the home-buyers.
GST will combine multiple taxes under one bracket, so the cost of construction will come down which will bring more liquidity in the market and will increase the sale of homes. Developers buy a lot of raw materials for construction of their projects but double taxation on these raw materials increase the overall cost of construction. The cost increases by 20% to 25% while buying these products, however, with the introduction of GST rate of 12% to 18%, it will reduce the construction cost for developers, which in turn will benefit the buyers as developers will be able to pass on the benefit to them.
The tax effect on developers will be lower than existing taxes, mainly due to input tax credit on raw materials that developers procure after paying taxes on materials like steel, cement etc. Also, the tax increase on major inputs is very less. The indirect taxes on steel is around 17% which will become 18% under GST, while total taxes for cement were around 24% which will be 28% under GST and finally the GST rate for work contracts has been fixed at 12%.
GST will be a game changer for the Indian real estate industry since it will amalgamate more than 16 major taxes into one, plus it will also stop the unnecessary practice of double taxation, which was affecting end-users. Just like RERA, GST is a breath of fresh air in the real estate sector which will benefit the developers. Though it will impact unorganized players, it will be highly favorable for the organized players.
GST will impart more transparency to the real estate sector, which is ready for a make-over and bereft of negative perception. GST will offer an audit trail ensuring better control and monitoring of the sector.