FS Realty Becomes The First Developer In Rajasthan To Get RERA Compliant Project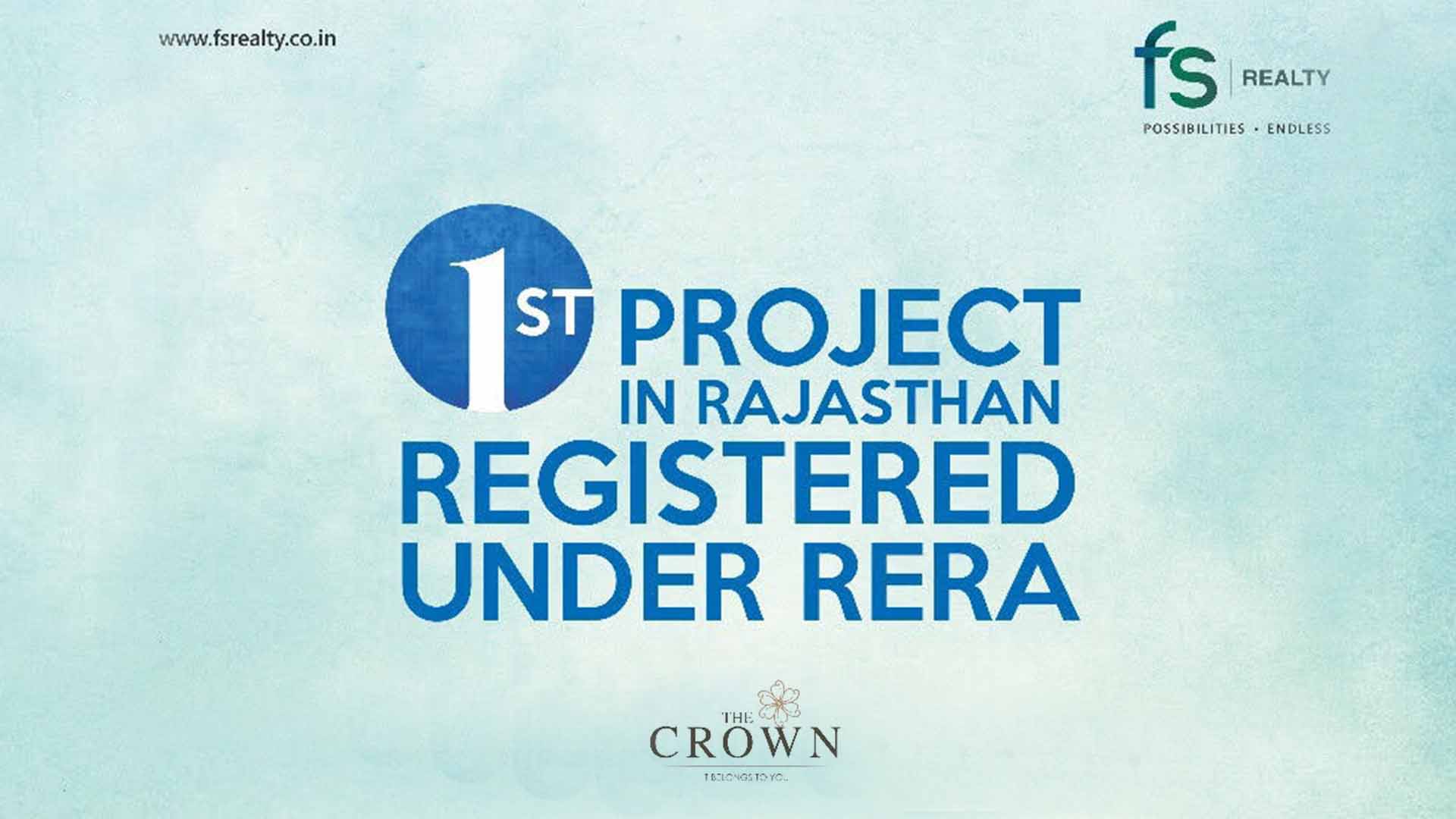 FS Realty may be a new player in the real estate scenario however it has had a promising start and is swiftly moving towards an assuring future. Established in 2016, the company has managed to become a household name in this small duration.

Meticulous detailing and set standards of working have always been the philosophy of FS Realty. Thus, they have always followed the processes and taken care of nitty-gritties. They have become the first company in Rajasthan to successfully get RERA approval for their project – The Crown. The Crown is a jewel located on Tonk road; these 3 & 4 BHK homes are everything one dreams of in a home. Find luxury and solace within a budget, hard to imagine? Along with modern lifestyle, the Crown also offers you the peace of mind. The Crown is being built on JDA auctioned land assuring you of the clear legal title along with this the Crown is also approved by Airport Authority of India, Rajasthan Pollution Control Board, and Jaipur Nagar Nigam. Not only will your home be safeguarded with proper documentation it will also be delivered on time. FS Realty works closely with environmental issues and The Crown is pre-certified by the Indian Green Building Council (IGBC). What's more, FS Realty offers you exclusively crafted payment solutions to suit your financial plans.
The MD, Charan Khangarot, said, "We have always believed in a defined structure of work. Thus, when we got to know about the RERA Act we could not contain our excitement. We were ready with all our project details since the day RERA was introduced. We finally got the chance now to get one of our projects RERA approved. We have our other projects as well that are lined up for RERA compliance. We are glad of this change and we hope to get RERA approval on all our projects."
Needless to say, FS Realty has always abided by rules and norms set by the government. RERA Act brings in a new wave of trust and transparency to the consumers. This is the need of the hour to motivate the relation of the developer and customers. Even before RERA, FS Realty has always made sure people get the best of conveniences and accommodations with least of the hassles. May it be choosing the perfect home or getting through the paperwork and documentation, FS Realty testimonials speak of the seamless relation that they build with each of their customers.
The company's vision 'For a better world' defines their long term ideology. Thus you will find their projects ranging from affordable to premium segments. They aim to bring world standards in the construction industry and be professionals at it. Presently, the company has over 5 million Sq. Ft. under-construction for 7 projects, namely Jaypore located at Vidhyadhar Nagar, The Crest and The Crown located near Jaipur Marriott, The Coronation close to the International Airport, Platinum located behind Clarks Amer on JLN Marg, Pinnacle on Sahakar Marg in the heart of the city.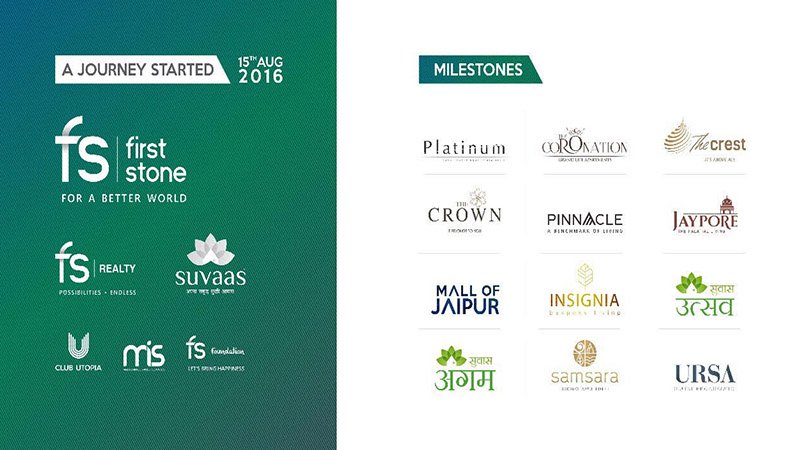 5 new projects have been recently added and that further adds 1.6 million Sq. Ft. Each project at FS Realty has been built to serve a purpose. Located near Hotel Marriott, the Insignia residential homes offer the best in luxury. They are one of kind homes in Jaipur in terms of design, architecture, amenities and interiors. Suvaas, located in Patrakar Colony, is an affordable housing scheme. This was a long awaited project by the people there, which finally got launched on yesterday (3rd July). Mall of Jaipur, located in Gandhipath Vaishali Nagar is the most integrated mall project in the area. Vijay Bagh is unique homes because they make the best of the limited space. The project is situated right in the hustle and bustle of the city, for people who do not prefer moving out of city-centre.
Also Read: FS Realty redefines luxury living with Constellos