Is Real Estate Slow Down A Myth Or Truth?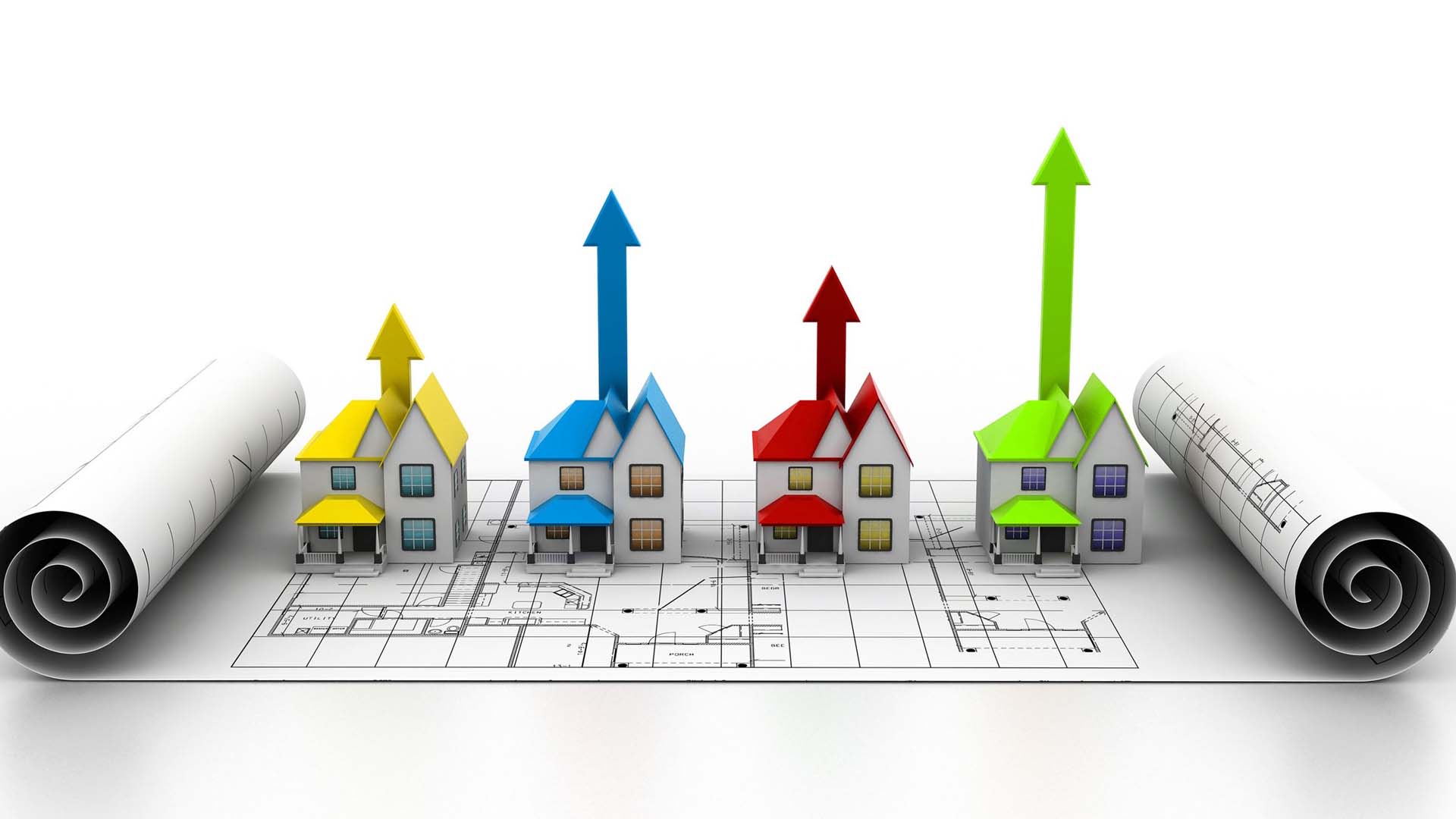 The slowdown in the real estate market has been as real as the people believe it to be. The market has come to a standstill and developers complaining that buyers have stopped purchasing homes are the common ailments of the industry that we most often hear. However, the statics have a completely different picture to show.
The National Housing Bank (NHB) data for 2016-17, loans of less than Rs 25 lakhs in value have been disbursed, mostly for the affordable housing segment and accounted for the most number of home loans disbursed. It grew at a healthy rate of 33 per cent over a year earlier. NHB collates data from housing finance companies and public-sector banks which account for a majority of loans given out in the country.
Only 1 per cent of decline was recorded in the number of home loan disbursements of over Rs 25 lakh in value. You can call this the slowdown; however, this segment only accounts for the less than a fourth of the total number of home loans approved.
The share of home loans for more than Rs 25 lakh for total units decreased to 24 per cent from 30 per cent the previous year. Thus, implying that the year 2016-17 saw people availing smaller denomination loans as compared to 2015-16. Even though there was a decline in higher denomination loans, the total number of loans disbursed during the year raised by 23 per cent.
With the present government's thrust towards affordable housing, a massive increase of 48 per cent in the number of loans of up to Rs 2 lakh in 2016-17. "There is a huge upside in residential houses priced below Rs 1 crore. These buyers are not speculators. That is clear from the fact that 4,500 of the 6,000 dwelling units we delivered in one of our projects have been occupied," said Anil Bhalla, chairman of Gurgaon-based Vatika Group.
There is no doubt that there is very little demand for high-end housing at present. Sukanya Kumar, founder, and director of RetailLending.com said, "The trend in markets is quite clear. We are seeing a high demand for houses priced under Rs 50 lakh, but there are very few takers for homes worth over Rs 1 crore."
This is the main reason for the apparent 'market slowdown' that people are talking about. Since such homes are based in large cities, it attracts a lot of attention.
Also Read: 2,500 Builders Have Registered Under MahaRERA In Maharashtra Till Now
Top 10 Real Estate Brands Of 2017 With Maximum Web Traffic In India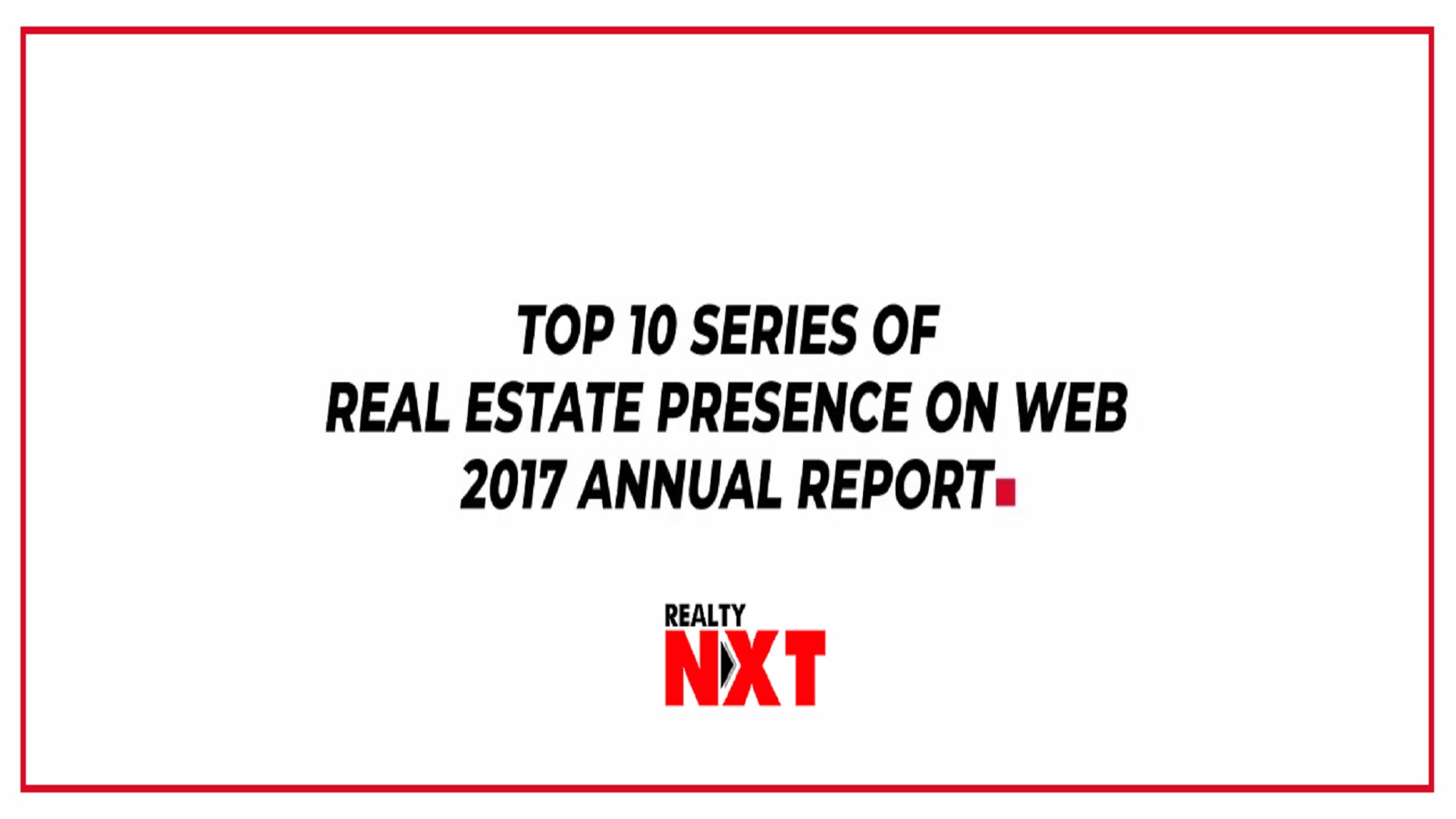 Increasing the website traffic is an art of its own. The thought process that goes into it is as important as the execution. But when it comes to real estate, it a whole different ball game.
Lets have look at the top real estate companies  who have mastered the art.
10 Best Real Estate Brands that took over Social Media by storm in 2017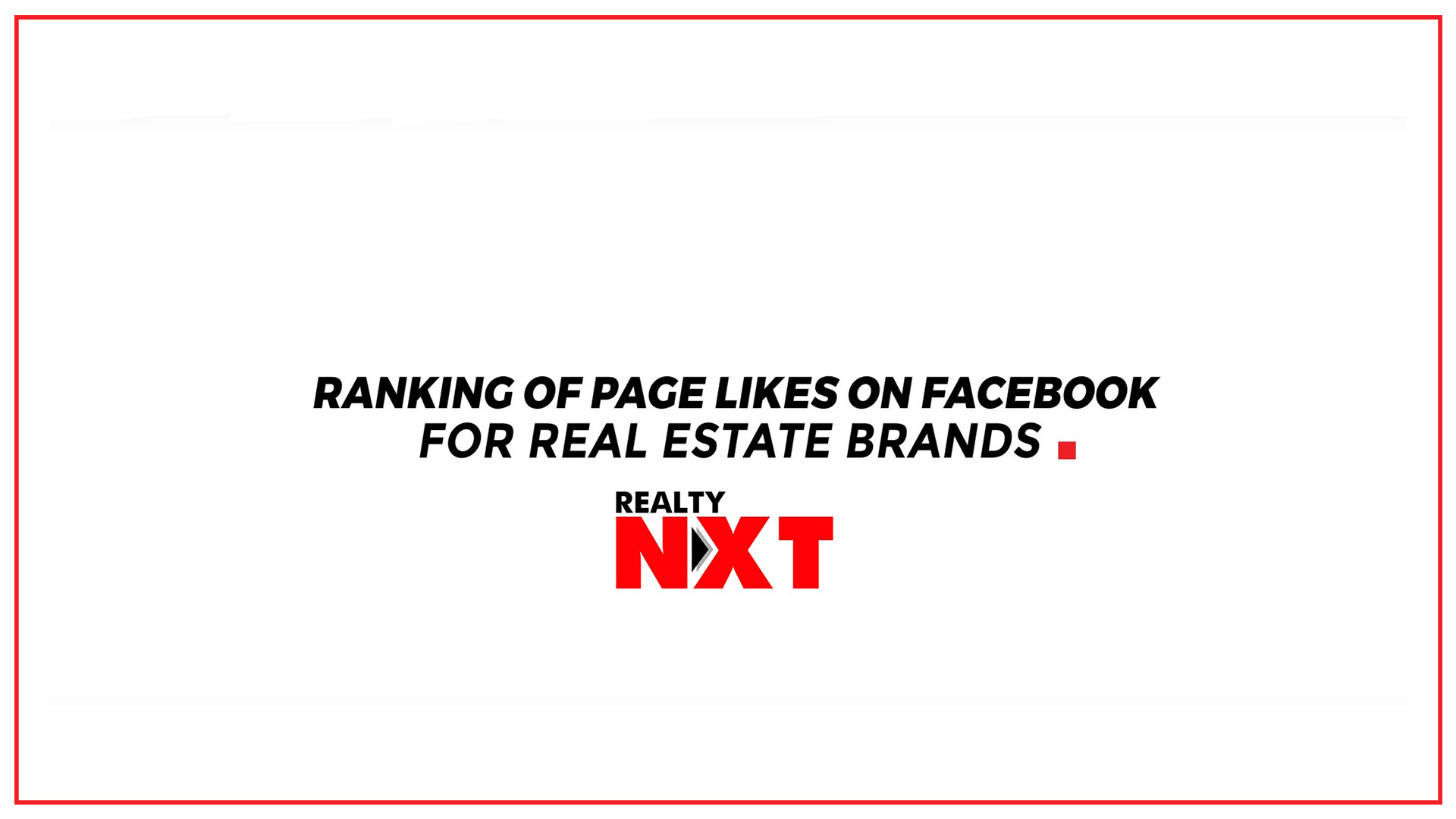 Motivation is derived from being the best in class, we strive to bring you those who have excelled the game. RealtyNXT brings you a countdown of such forerunners and the future leaders in the Real Estate Market. Here are the Top Real Estate Brands that achieved the maximum website traffic in the real estate sector of India.
Project Review: Raunak City by Raunak Group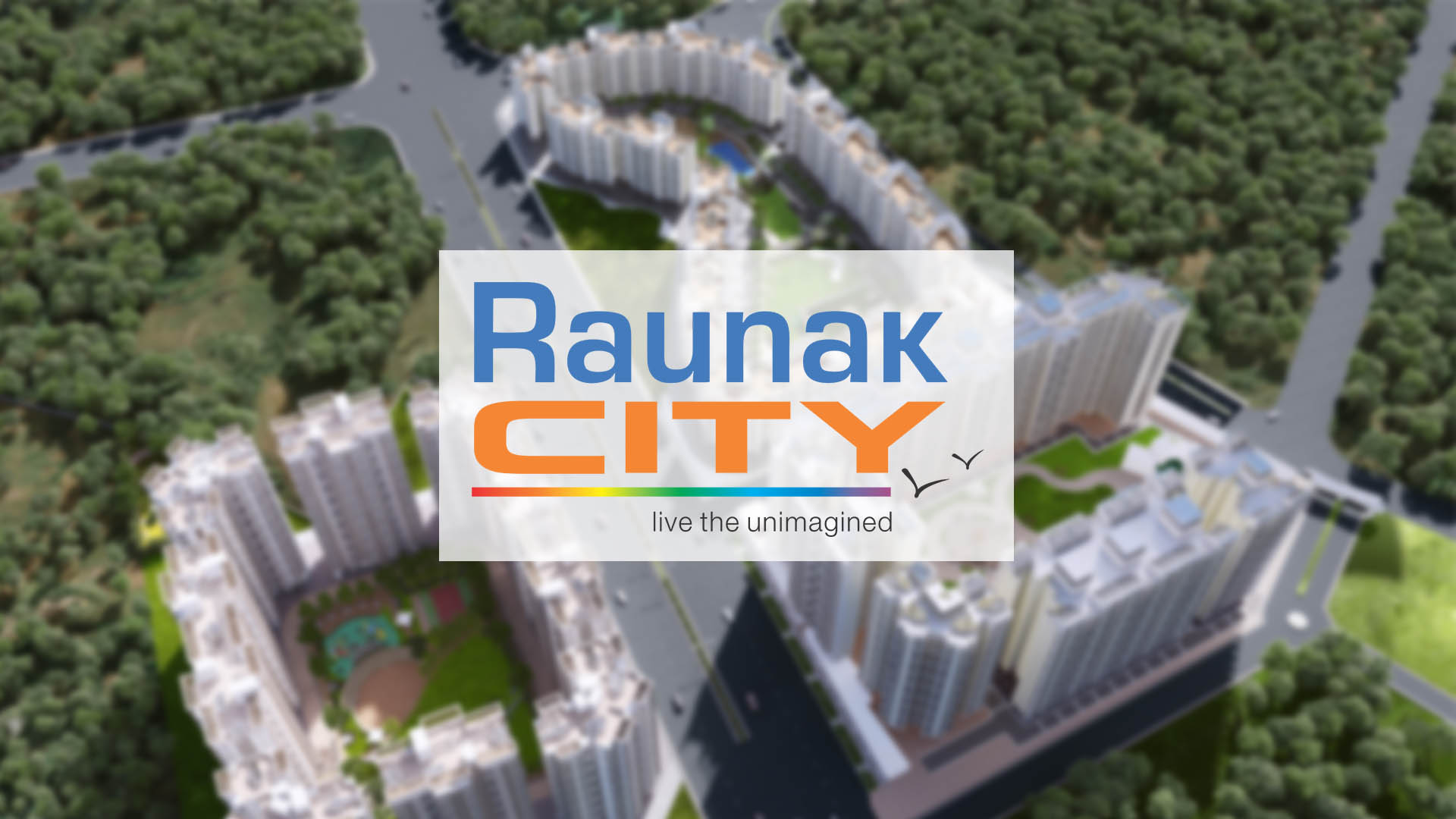 Raunak Group's Raunak City is one of the biggest and most luxurious townships in Kalyan. It won the prestigious Township of the Year for Raunak City 2017-18 by Realty Plus Excellence Awards. Spread across 35 acres of land, this township is located almost 3 km away from Kalyan Railway Station.
At Raunak City you can enjoy the best of both worlds – away from the hustle and bustle of the city, but still only a whisper away from all the conveniences. The Raunak City is built keeping in mind the most contemporary architecture with indescribable amenities and impeccable luxuries beyond your expectations. Thus it offers its residents the perfect blend of peaceful life and convenient lifestyle.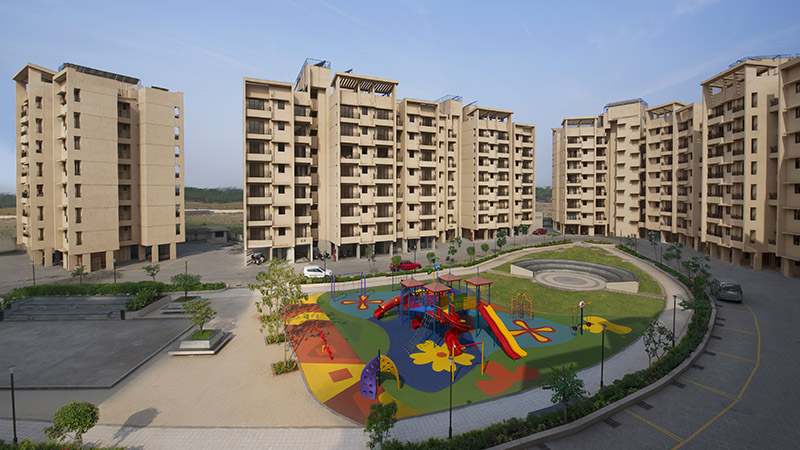 They have built and delivered 10 lac sq ft across 27 buildings, housing 1,428 families in a span of just 8 years. They offer amenities like clubhouse, swimming-pool and gymnasium. The township will become home to almost 3000 families once it is completed.
Raunak City is a self-sustainable mini city within Kalyan where every block is designed keeping in mind the modern day residents' choices. The township includes superstores to take care of resident's day-to- day needs and it also has close proximity to hospitals, schools, shopping malls and other conveniences. It is definitely a well planned and well surrounded township.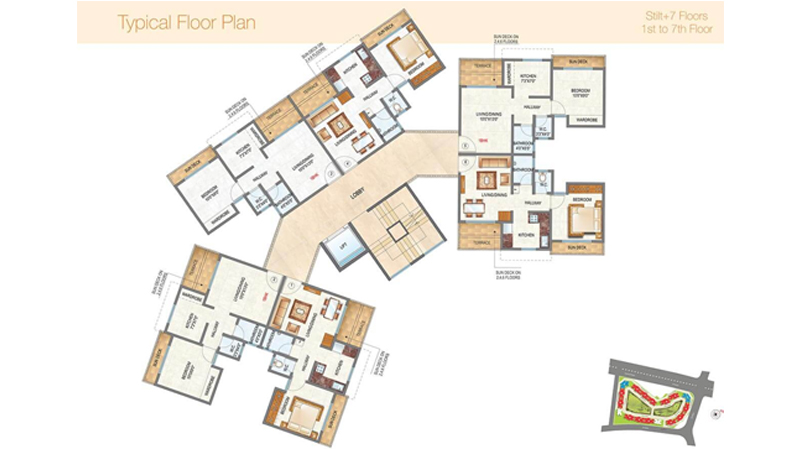 Kalyan has set its place among the best investment options around Mumbai city. Kalyan is already shortlisted among the 98 smart cities to be developed in India. Thus it ensures further overall development which would further raise the standard of life for people there.
Thanks to the frequent train availability and connecting roads, Kalyan has also become a promising investment zone which would only give appreciated value for the properties. At present, Kalyan offers houses at affordable prices and home buyers are thrilled by the possibilities which are almost nil in Mumbai. The Kalyan-Dombivli stretch has a large industrial belt to its south-east from Kalyan to Badlapur. There are many small and large industries which offer the opportunity to work and live in the vicinity.
Other development in the pipeline is the upcoming Metro rail to Kalyan and the MMRDA also intends to lay down road networks which will include a 29 km Kalyan ring road in Kalyan region.
Raunak Group has been building homes since 1980. The company has steadily delivered projects in a range of categories. Thus offering people homes that best suit them. On-time delivery, transparency, affordability, and quality – these are the four pillars that Raunak Group bases all its decision on.