2.5 lakh Homes Planned For Construction Workers In Maharashtra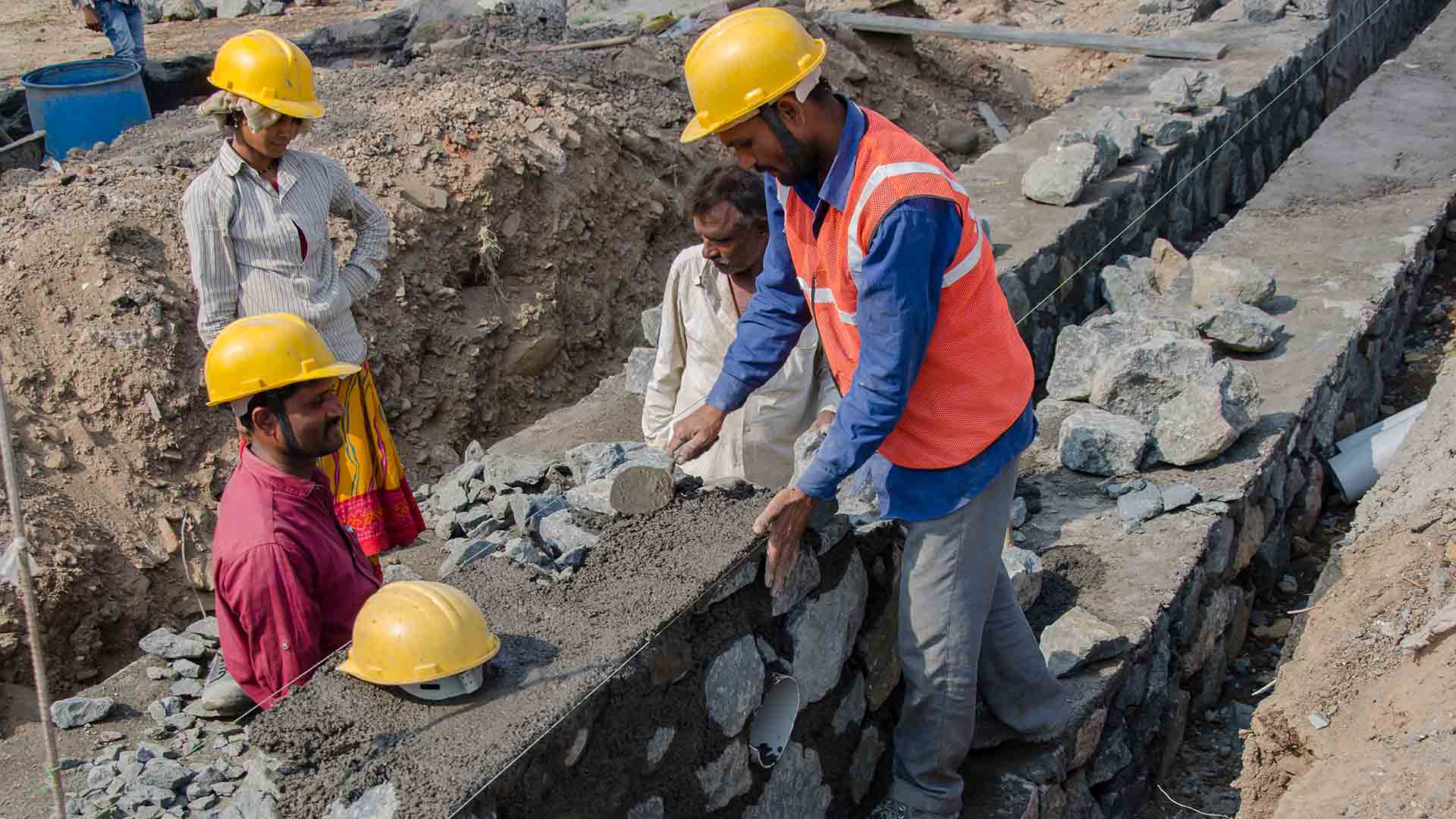 The rove construction workers are the biggest irony of the real estate industry who continues to build homes for the privileged few. The Devendra Fadnavis government has finally come up with an ambitious plan to construct 2.5 lakh tenements for construction workers at 20% of the cost of construction under the Pradhan Mantri Awaas Yojna.
The target is constructing 50,000 tenements in 2017-18, remaining 2 lakh homes to be constructed in the period of 4 years, said a bureaucrat. He added, "It will be a time-bound plan for the welfare of construction workers across the state."
Since they are the most vulnerable segment who take high risk, put in long hours of work and completely lack even the basic housing facilities it is proposed that their homes will be built under the Mahakamgar Awaas Scheme. Workers and buildings registered under the Maharashtra Building and Other Construction Workers Welfare Board will be entitled.
Under the scheme, each tenement will have basic infrastructure like water, sanitation, sewerage, road and electricity and will have carpet area up to 30 sq m but not less than 25 sq m. The official said, "All promoters and developers employing more than 10 workers within city limits shall have to facilitate construction of houses for their workers under PMAY. Promoters can also come together and jointly construct tenements for their construction workers.
He further clarified, "The housing shall be under a credit-linked subsidy scheme (CLSS) of PMAY. Under the scheme, the promoter shall enter into a joint venture with Mhada and workers welfare board for construction of tenements."
As per the plan, the land for the projects will be provided by the developers and FSI of 2.5 will be provided by Mhada. The developer shall design, build and finance affordable housing units and associated services.
The bureaucrat said the workers shall have to finance the home under the subsidy under CLSS. The allottee shall have to pay EMIs for a certain time to the transfer the unit to the allottee. The loan period shall be of over 20 years as EMI. The 80% of which shall be given by Maharashtra Building and Other Construction Workers Welfare Board and the remaining 20% shall by the allottee. According to them, eligible persons shall be identified under a transparent process. Preference shall be given to differently-abled persons, senior citizens, SC, ST, single women, transgenders, and EWS. Lastly, the allottees will need to make the payment of the pre-determined amount of the unit cost to the private developer directly.
At present, the housing department estimates the cost of a unit would be Rs 6 lakh.
Also Read: The New Wave Of Construction Innovations – Part 1
Home Buyers Lose The Agents And Opt For Digital Route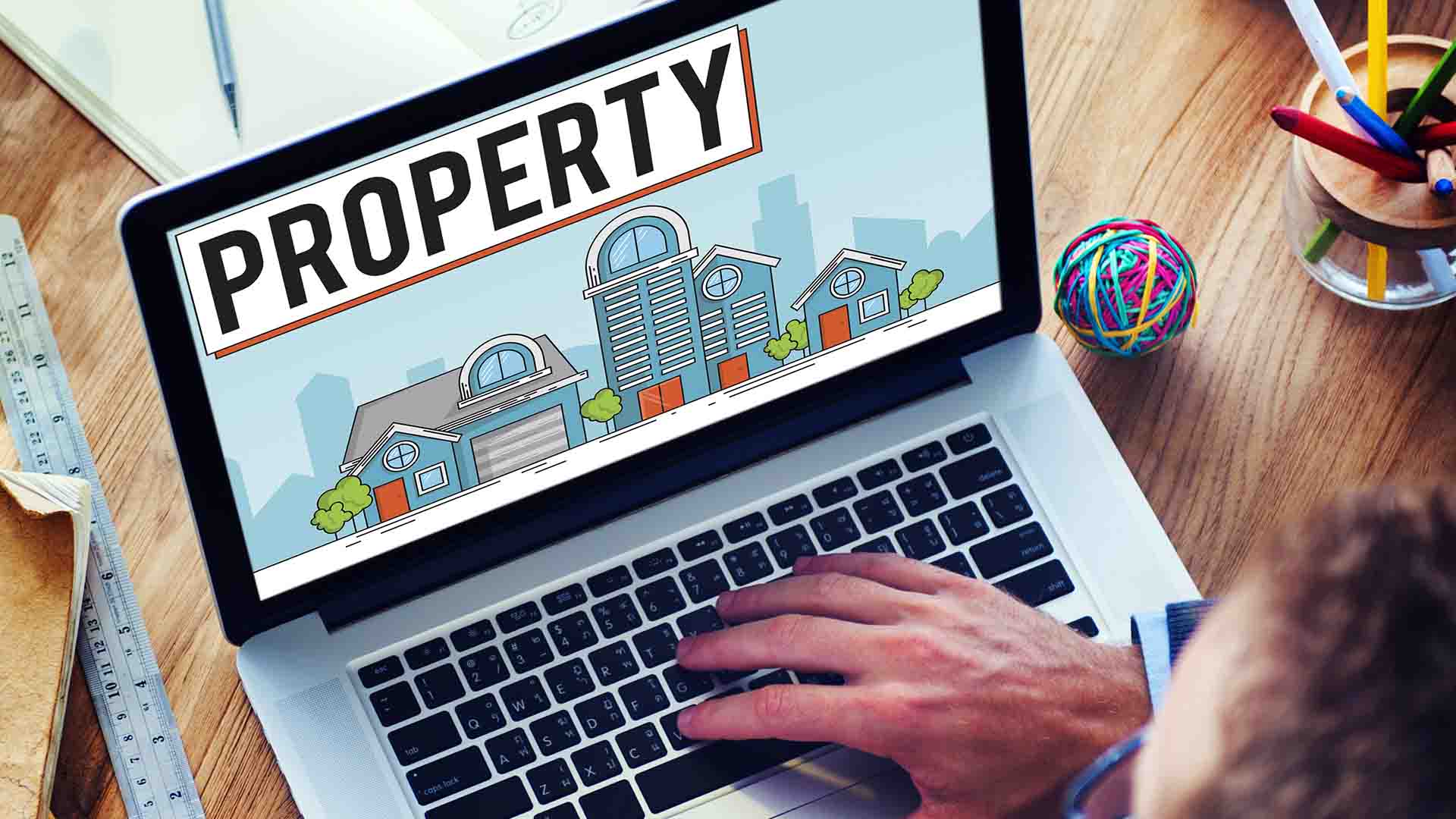 With passing time digital media is becoming the preferable choice of the buyers as well as the developers. Developers are going to online platforms and social media to reach out to their target audience and also the buyers are increasingly going online for searching homes. This makes digital media a mainstream platform to advertise in real estate industry.
C Shekar Reddy, Immediate Past President of CREDAI explained why digital platforms are becoming more popular in the real estate. He said, "IT employees, NRIs form the majority of home buyers today who are tech savvy and use their smart phones for searching homes. Also most of the home buyers today are being influenced by social media while purchasing a home or property. As a result builders and realtors are putting utmost focus on digital platforms to reach out to potential consumers".
The growing trend can be observed by the way the builders are spending on online platforms. It is far more than traditional marketing and publicity avenues unlike past. Builders have also become conscious of their presence and reputation on property portals and other online platforms. They are taking each step carefully so they can make the right connect with their buyers.
K Sreedhar Reddy of Telangana Real Estate Developers Association explained the growing importance of digital media, said, "Digital platforms and social media provide builders a chance to reach to the consumers in a more focused way. Also they can track the efficiency of strategy online. The cost of acquiring customers through online and social media is also lesser when compared to other advertising channels. Therefore digital platforms are becoming popular in realty sector".
As per the inside sources, this trend is not only visible in the metros like Mumbai, Chennai or Hyderabad but also in Tier II & III cities. Customers as well as developers, both are relying more and more on digital platforms.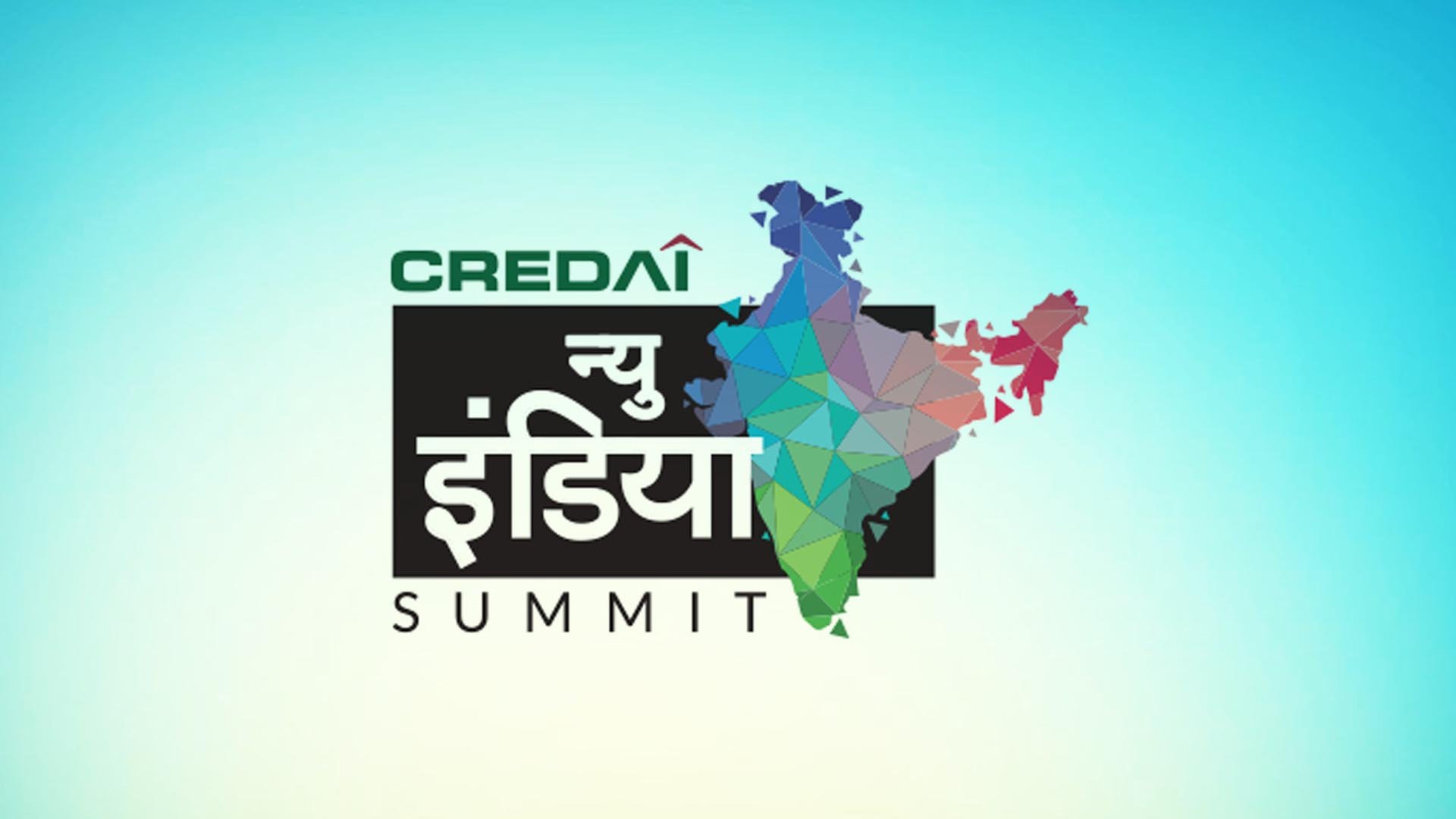 CREDAI is the apex body that represents over 12,000 private Real Estate developers spread across 23 state-level chapters and 177 cities in India. Established in 1999, CREDAI has worked hard to make the industry more organized and progressive by networking closely with Government representatives, policymakers, investors, finance companies, consumers and real estate professionals.
The New India Summit is another such effort from CREDAI to direct focus on Tier II, III and IV cities and develop them to be the forerunners of success. CREDAI New India Summit is all set to unleash the potential of an emerging India. This one small step has the power to give way to a new India.
For the longest time, our leaders and foresighted influencers have put all their time and energy in developing the Tier I cities namely Bengaluru, Mumbai, Delhi, Pune, Ahmedabad, Hyderabad, Chennai and Kolkata. No doubt, these cities have really changed the way people look at India today. These cities are the epitome of advanced technology and modern culture. But they also face challenges due to the grave pressure of urbanization. Decreasing quality of life, increasing the cost of living, overpopulation and unemployment, increase in transit time and traffic congestion, expensive housing, hospitality, education and healthcare facilities are some of the issues that all the Tier I cities face today.
According to a report, smaller cities are developing 79% faster as compared to metros with just 21%. Our of the 12,000 CREDAI members, 76.77% of them are from Tier II, III and IV cities. Looking at the scenario, it is only innate to divert the energies in developing the areas which still have potential. Thus, offering a good quality life to people in those cities itself and taking the pressure off of the Tier I cities.
The Forbes Magazine has said small cities are India's emerging business locations. The government has also been putting dedicated efforts into schemes that directly benefit the growth of Tier II, III and IV cities. Sustainable economic development, improving infrastructure and transportation, increasing employment opportunities, and introducing technologies for rapid urbanization are some of the prime agendas that the government has been taking actions on.
The CREDAI New India Summit will take place on the 9th and 10th November 2017 in Nagpur, Maharashtra.
Also Read: FS Realty Bags The 9th Realty Plus Excellence Awards (North) 2017
Walmart's First India Dark Store Opens In Bhiwandi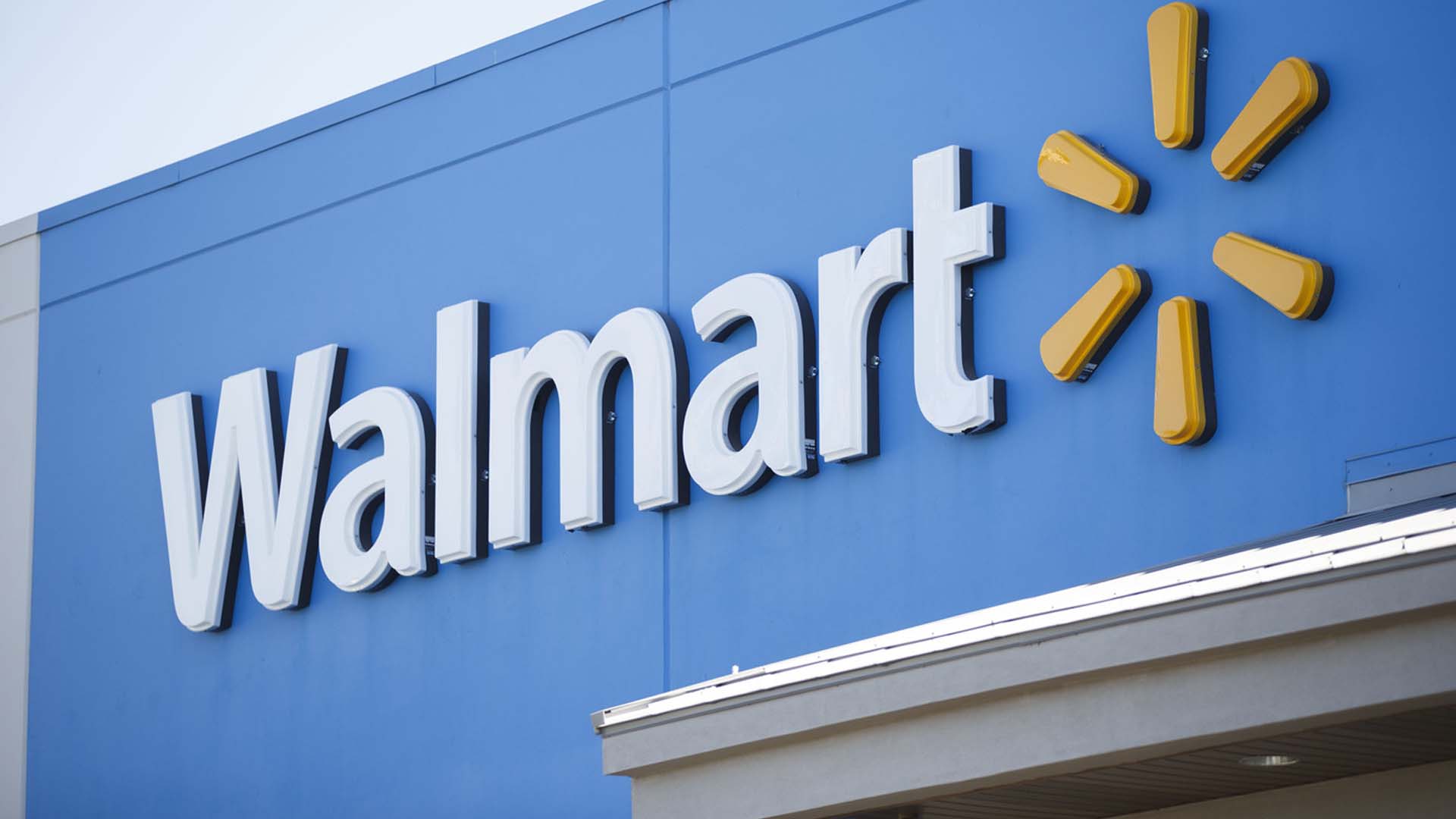 Walmart Stores now open its first global fulfilment centre, or 'dark store' in India. They wish to speed up the operations here in order to benefit from their fast adopting online retail services.
The store is spread in 45,000 square feet centre at Bhiwandi near Mumbai. They will serve kirana stores and other B2B businesses through online orders and they shall also stock packaged consumer products and home supplies.
Krish Iyer, CEO at Walmart India said, "Metro cities are great markets for consumers but the availability of large real estate at a reasonable cost is a challenge". He explained almost half its sales are generated out of its 20-odd big-box formats through online and sales staff ordering.
Walmart's Indian unit launched its online platform for members of Best Price Modern Wholesale stores three years ago. However, it was limited to the cities which have the stores. Now Walmart will begin an online platform without any physical store presence.
Iyer further explained, "The idea was conceived nearly a year ago and we first piloted it in Lucknow. Last-mile delivery and the time taken are a challenge but we have to manage that. We have promised delivery within 24 hours to our members".
On the other hand, Amazon, over a month ago, has also opened its largest fulfilment centre in India on the outskirts of Hyderabad. This gives them 45 centres and warehouses.
Walmart, about four years ago, had agreed to buy Bharti's 50% stake in their wholesale business that operated Best Price Modern Wholesale stores. They franchise and supply agreements related to almost 200 Easyday retail stores was terminated. With the JV getting dissolved, Walmart now sells goods only to traders, institutions and kiranas.
Walmart will again aggressively begin its store expansion which had been put on hold for some years now. Iyer concluded, "We will open 5-7 stores next year and add another 8-10 in the subsequent year".
Also Read: Eros Group Bags the Award for Best Commercial Developer