Impact Of GST On Real Estate Sector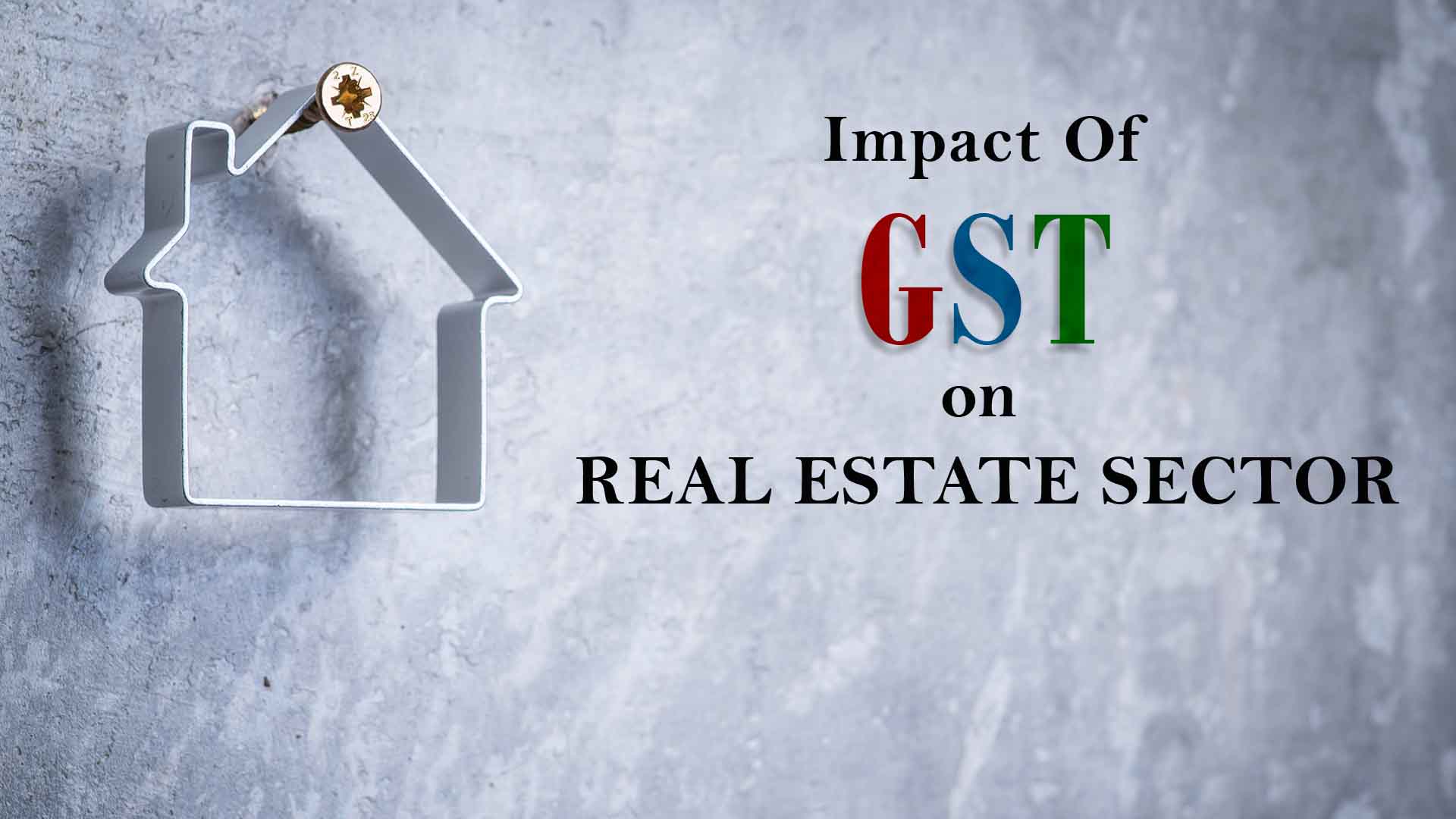 It's been over a month since the Goods and Services Tax or GST was introduced by Hon'ble President of India Shri Pranab Mukherjee and Hon'ble Prime Minister Shri Narendra Modi on 1st July 2017. The idea was to merge multiple taxes in a single bracket, 'One Nation, One Tax', as well as implementing a simple tax system on goods and services. Like all other industries, GST has also affected real estate and everyone associated with it whether its buyer or seller, developer or investor. So the question remains, how will GST impact everyone? Will property prices go down or they will rise up? If you are a developer, what will be the impact on inputs and material cost? Let us take a look at how GST will impact the real estate sector.
Impact of GST

GST is foreseen to catalyse the real estate industry and will help to attract buyer and investor's interest back in the sector by bringing more transparency. GST will also improve the face of the industry and it is also expected to cut prices by around one to three percent, if there is a price drop.
Earlier, it was very complex for buyers to understand the previous tax rules, for example – earlier buyers used to pay taxes on the basis of construction status of the property and on the basis of location. Buyers had to pay VAT, service tax, stamp duty and registration charges while buying an under construction property. In case of ready-to-move-in properties stamp duty and registration charges were applicable. Since all these taxes were charged by state, the rates were different in each state. Service tax was a central tax and was charged on construction and because of this the calculations were pretty complicated. GST is charged on all under construction properties at 12% of the property value and excludes stamp duty and registration charges. In addition, no indirect tax is applicable on the sale of ready-to-move-in properties and so no taxes are applicable to them. To make it simple, GST is a tax which is levied to overall purchase price.
How Do Developers Benefit From GST?

A developer is entitled to input credits on the sale of under construction property against taxes paid by the buyer. Earlier, VAT and service tax used to be around 9% of the ticket price of the property but since GST will be less than that, developers can pass on the benefits to the buyers, while builders can enjoy the input tax credits.
Developers were liable to pay Central Excise Duty, VAT and state level taxes on construction materials plus 15% service tax on labour charges, architect fees, approval charges, legal charges etc. All these taxes were ultimately borne by the buyer but after GST construction costs will come down and less logistic cost will also reduce the overall expenses. The input tax credit will also help in increasing the profit margins and the new tax calculations will also be very simple for developers.
Also Read: Dawn of RERA and GST Increases Demand For Ready-Possession Home