The Next Big Technological Trends In Real Estate
The real estate market leaders are still not fully optimistic on the future of Virtual Reality (VR) or Artificial Intelligence (AI) or other emerging technology in the industry, however, mobiles or smartphones is still remains the main area of focus as well as marketing automation. These figures came from the recently concluded Imprev's annual Thought Leader Survey, a bi-annual survey organised by the marketing automation company to address key challenges that real estate industry executives face.
Developers and Brokers are safeguarding themselves while investing in new technology. Industry leaders have mixed opinions when it comes to new technology, and if they will truly deliver return on investment (ROI). Most of them are more interested to invest in technological opportunities that have already proven their potential, rather than totally committing to the 'next new thing'.
So, 'What's In' and 'What's Out'
According to survey, 48% respondant said that mobile apps will be the most crucial communication channel in next five years, while an equal number of experts were convinced that social media will contribute to almost 45% and videos 44% respectively.
Search advertising and portals saw less interest. A mere 24% respondent believed that Google Search Ads or other search advertising will be the most effective tool in next five years and only 20% felt that real estate portals will be most important channel in next five years. The future of print and display advertising were the most disappointing.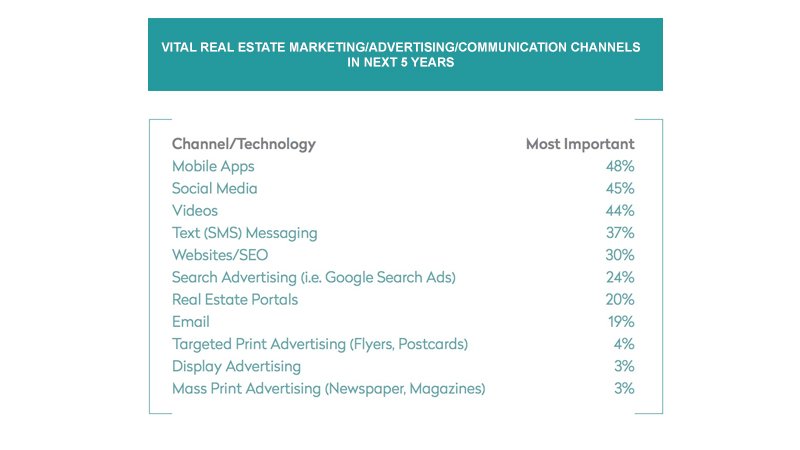 In another survey, real estate experts were asked which emerging real estate technology will be most vital in next five years, and how likely they are keen to invest in such technologies in the near future. Below are the survey results: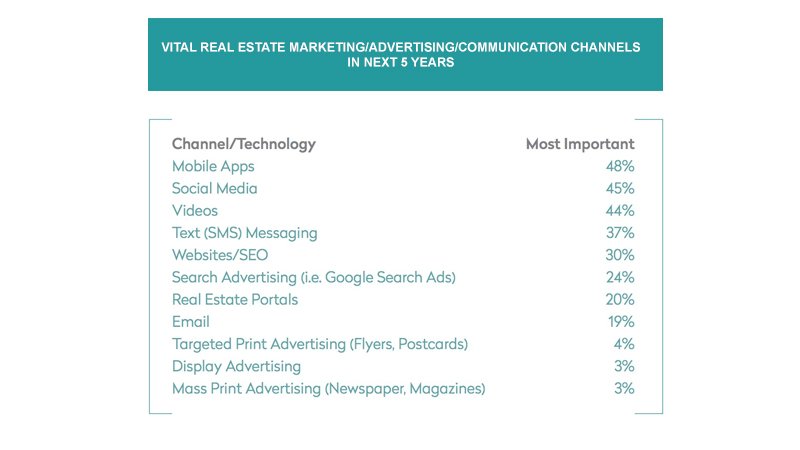 Brokers and Developers were most compelled by predictive analytics, big data and marketing but not so much about the future of artificial intelligence (including chatbots and automated virtual assistants) and VR offer. The survey conducted by Imprev took place between June 1 and June 30, 2017 which included nearly 200 real estate leaders.
Real estate leaders were more practical about the future and were more interested in investing only in technology that will give good ROI, which means sidelining the latest buzz about technology. The pressure is more than ever to deliver results, which calls for proven marketing infrastructure to achieve more success.
Key Takeaways
Mobile apps and social media will continue to grow as important outlets while portals and search advertising will be less effective.
There will be more investment in predictive analytics and big data, as compared to artificial intelligence or virtual reality platforms.
HDFC and Quikr Make A Deal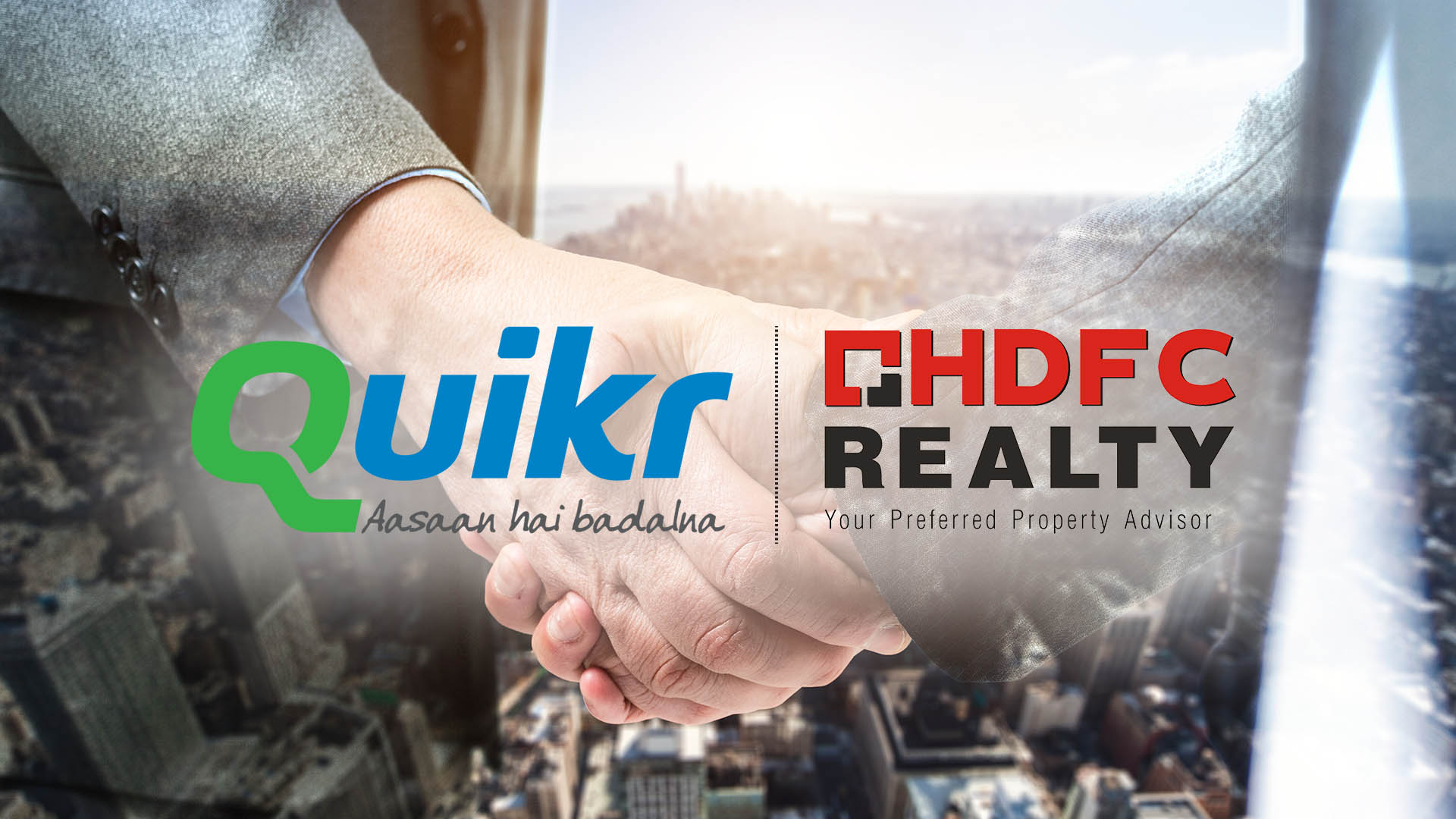 According to a deal between HDFC and Quikr, a stake of more than 3 percent will be given to the mortgage giant in return to its transfer of offline and online real estate brokerage business to the classified ads platform.
After acquiring Commonfloor in 2016 Quikr already has a major presence in online real estate broking.
"Most of the searches for real estate are moving online. Quikr has a much bigger presence online. Through this deal, we are partnering Quikr in the broking business," said HDFC MD Renu Sud Karnad. According to her, this deal will strengthen Quirks position with offline support.
The deal suggests that HDFC will transfer to Quikr its entire shareholding in HDFC Realty, a real estate brokerage platform, and HDFC Developers, which runs the HDFC RED online platform.
Karnad added that the deal expects Quikr to generate home loan leads for HDFC. The transaction consists of a co-branded alliance between both parties and the HDFC brand will continue to be used online for a year.
The e-real estate classifieds platform HDFC RED has around 7,000 project listings and generates traffic of over 80,000 unique visitors per month. HDFC Realty has a 300-member, in-house sales team, and 7,000-strong nationwide broker network. Avendus Capital was the exclusive financial adviser to Quikr while Kotak Investment Banking acted as the exclusive financial adviser to HDFC on this.
30 million monthly users make Quikr India's largest classifieds platform. It runs multiple vertical businesses across real estate, automobiles, jobs, services, and goods. The Quikr Home, its real estate vertical generates 3.5 million monthly unique visitors.
Both companies intend to work closely and conduct analytics and identify potential homebuyers, and therefore home loan customers, early in their home-buying journey. Quikr founder and CEO Pranay Chulet said, "We see great synergies between Quikr and HDFC as we start working together to bring a seamless online-to-offline platform to developers and consumers."
Post Government Punches, Now Its Time For The Brokers To Punch Real Estate Developers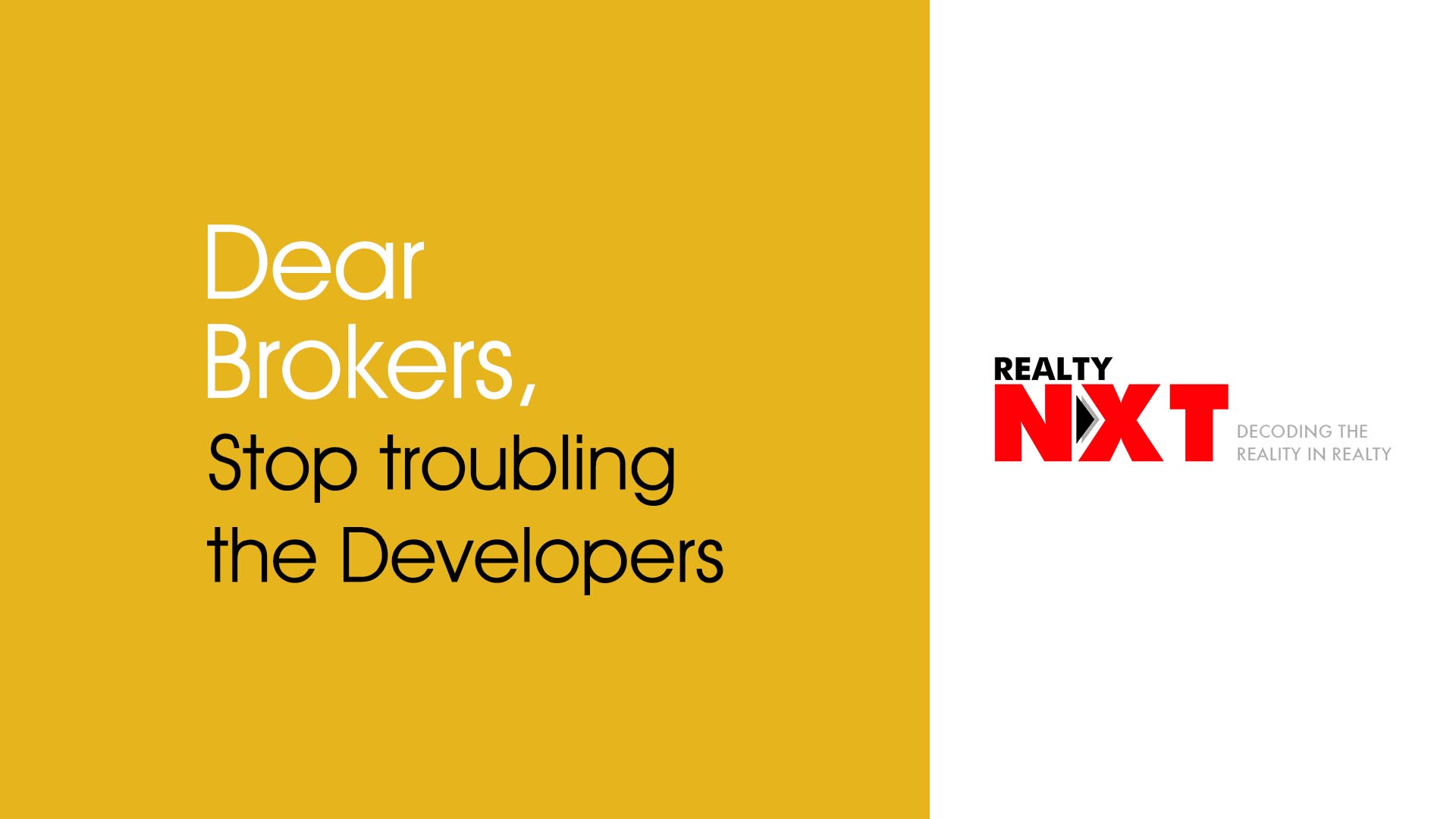 The year 2017 has not been good for Real Estate, but this is not the story we want to narrate here. Government in its attempt to bring transparency in realty sector, has done all it could. Those watching closely can certainly predict a bright future for the people, who are in for a long run. But future can only exist, if the developers are able to sustain these turbulent waters for some more time from here on. GST, Demonetization, RERA and probable news of taxation on unsold inventory has not turn out to be good. But amidst of all, the most affecting factor is the 'perception' of realty sector taking a hit and hence creating a fear of market escalation. In this anticipation, we have witnessed a slump phase for the maximum part of the year. For a city like Mumbai, though there was a reduction in the real estate prices, some places have managed to maintain the cash flow. Marginally or significantly, all depending upon the position of the developer.
What really alarming in this similar phase is rise of the brokers segment at many places and their tactics to worsen the situation by taking undue advantage of developers with distress properties. In past this segment has always played a crucial role, working hand in hand, with the developer fraternity. Until a phase arrived, where web aggregators like, Housing.com almost announced the demise of the segment in India, to this new resurging part, has been a roller coaster ride. What this segment is not realizing that they exist because of these developers and not vice versa and, now in this new endeavour, they have intentionally or unintentionally have declared a war against the developers.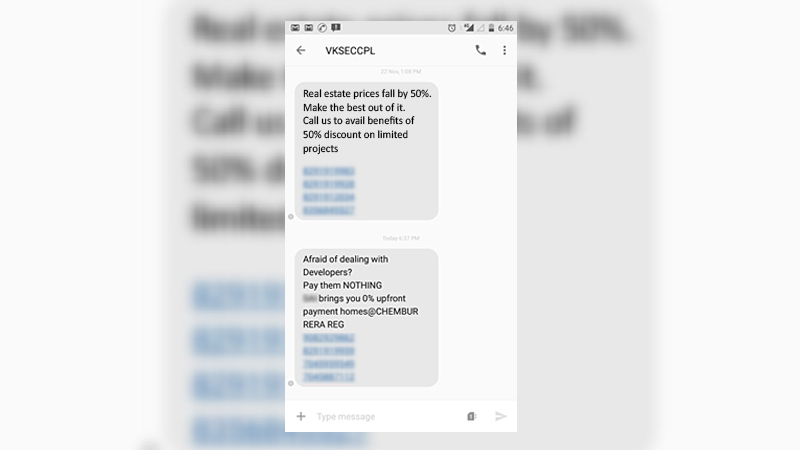 On one hand all the developers are busy getting their approvals in place and their respective teams busy convincing the customers on why their prices are right. But on the other hand, these brokers themselves have started a full blown blitz of word of mouth with customers convincing them about the bad times and realty prices have dropped. They also don't want developers to be trusted but want themselves to be trusted instead, so as to extract maximum leads with minimum expenses, showcasing discounted rates of already discounted inventories. Creating negative buzz for the whole industry and giving false hopes to the customers, that prices would fall, eventually getting them to book houses and properties. As of now, their motives would be solved but in the long run, due to the heavy discount offered by the developers, it would eventually compromise them on the quality. Thus making no money and eventually customers ending up with a dream home, nowhere closer to their dreams.
This is not just affecting the industry and the real estate developers they are associated with, but also with the customers who are involved. Here are few screenshots received by us from one such broking firm, which has made some good buzz for itself, ensuring a great quantum of lead generation. They probably might have been sitting with database of home seekers, just for the sake of few short term gains. Eventually these tactics might not help them in surviving. The surety of their existence in the market is not at all probable. But the Industry and the developers in majority, trying to play a fair game, honestly working towards delivering the dream homes to their customers are at big loss.Now is the time, when the industry needs to stay united and give mandates to all its fraternity members so that they can show resilience. Eventually no one will benefit out of it, in a long run. So we at REALTY NXT, condemn such practices and wishes the developers to come out with a mandate where such practices must be avoided.
How Is Technology Shaping The Future Of India's Real Estate Consultancy?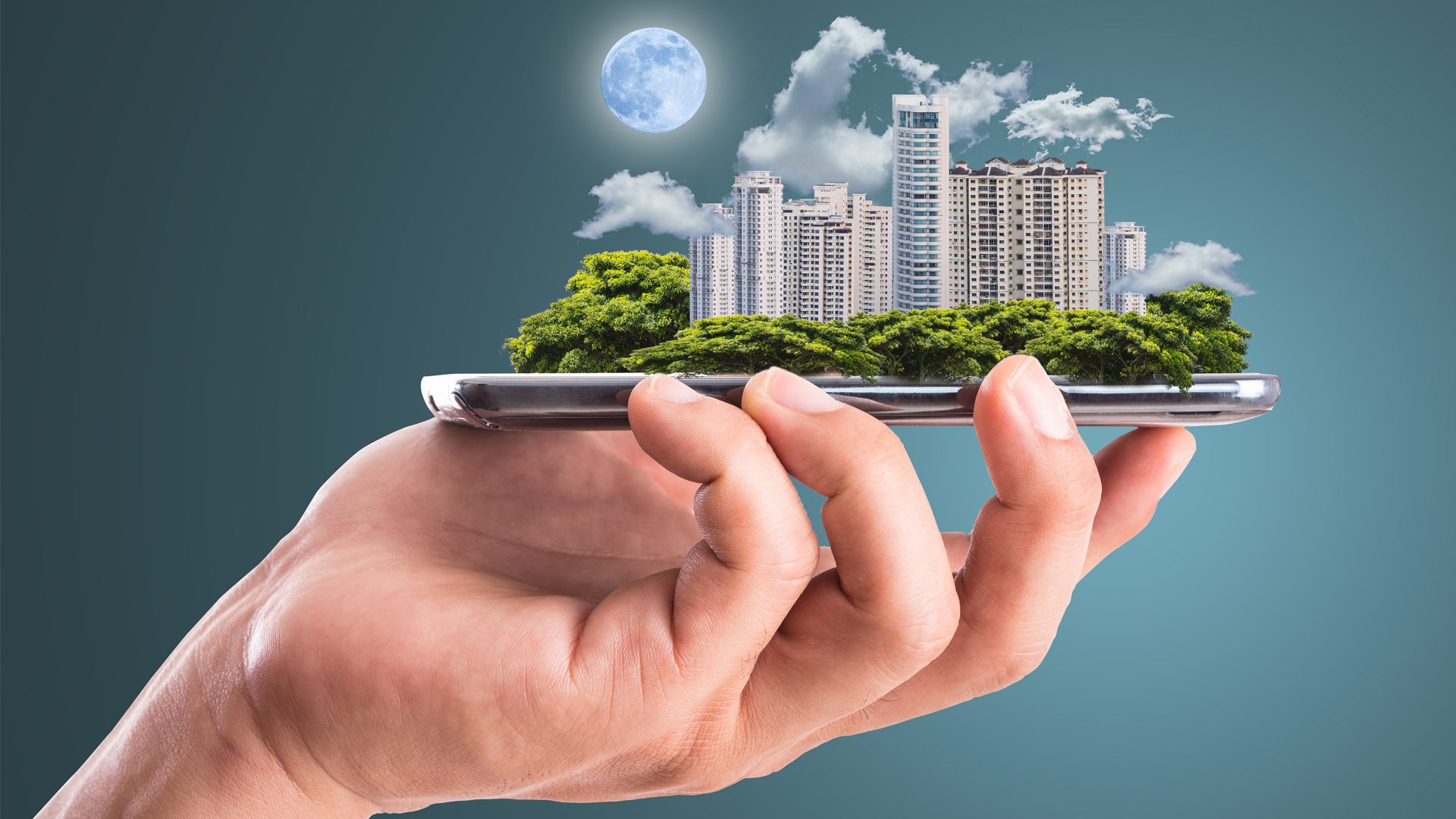 Technology is playing a groundbreaking role in different industries across the world; it is only innate that the property brokerage industry will also follow.
India's real estate market was on of the first marketplace to justify professional brokerage services. It identified the need to connect the renters and homebuyers with the concerned suppliers.
Today the real estate brokerage industry stands on yet another threshold, leveraging technology as a competitive advantage. Technology is indeed becoming an important separator for real estate brokerage across market segments and especially in the residential market.
Data Analytics
Another tool in the not so distant future is the improved use of predictive analytics. This has the potential to change the face of India's property consulting industry.
Much like the e-commerce websites that offer a personalized wish list of the items people have shown their interest in, algorithms will be able to define the customers with the kind of property they prefer and would be interested in buying.
As advancing technology and automation redefine the buyer and broker interaction on real estate, it becomes indispensable to enhance the buyers overall property purchase journey and create a feel-good vibe about the numerous online options.
In the present-day retail world, experiential marketing is already an important factor of attracting customers. Real estate consultants now face increasing pressure on finding tech-driven ways to enhance their customer experience.
Gaining the trust back
The RERA Act has finally started to bridge the chronic gap between customers and developers or brokers.
The constant delays in home delivery, misleading promises, non-existent regulatory compliance of projects and deceptive promotions have been the main cause of developing this mistrust. The trust deficit has come from developers as well with their thick barriers that they have erected between themselves and the customers. Developer reputation and accountability has serious been affected by this barrier.
Consultants can take this opportunity and bridge this gap through technology. The real estate consultants through various technology-enabled channels can bring customers closer to developers. This will permit customers to ask questions, clear their doubts in real time and establish a rapport that has really been missing from the residential property marketplace.
The virtual reality
Virtual tours have been around for some years now. With this tech-enabled medium the brokers assist prospective buyers, visitors and renters to visually go through the properties.
The Indian real estate market still remains a touch and feel place where personal site visits are a must.
Another entirely new and convenient way for customers within and outside India is the regular feature from property developers called online home festivals. This option lets people shortlist options and at the same time benefit from different offers, discounts and on the spot deals.
With the deepening penetration of smartphones even the rural areas are not left out of the virtual space and market that it has created. With people becoming more tech-savvy, the list of phony properties that used to clutter the property searches have considerably gone down. Only verified and curated options are seen with a wealth of information. The RERA Act has also made a huge difference to this scenario.
Crowd funding in real estate
Crowd funding can be used innovatively to add value to developers and customers. For example crowd funding can be used to raise money online to finance a developer's project from several donors. With the help of an escrow account the buyer's stuck project can get completed and money can be accounted for. It could sell out some of the extra units and share the profits with such investors once the project is completed and a cooperative housing society is built.
Technology not just for lead generation
The Internet has opened unprecedented doors. What used to take a lot of the footwork out of finding property options, now only needs few hours. 70% of modern real estate consultancies' prospects are today acquired through digitally obtained leads.
As big data and analytics become more integrated with consultants they will find innovative ways such as finding instant matches to customer's requirement or tracking sales figures information or getting date on projects' construction progress and regulatory compliances.
It is no news that a lot of work will be achieved through smartphones and brokers will need to become tech-savvy to handle millennial clients and expect flawless and quick information exchange.
Technological advances with numerous apps will revolutionize almost all aspects of the real estate business in the future. They not only speed up the process but also make it more engaging and exciting for customers, brokers and developers alike.
Also Read: 5 Real Estate Tech Startup In India You Can't Ignore