RERA Made Easy – What Is RERA?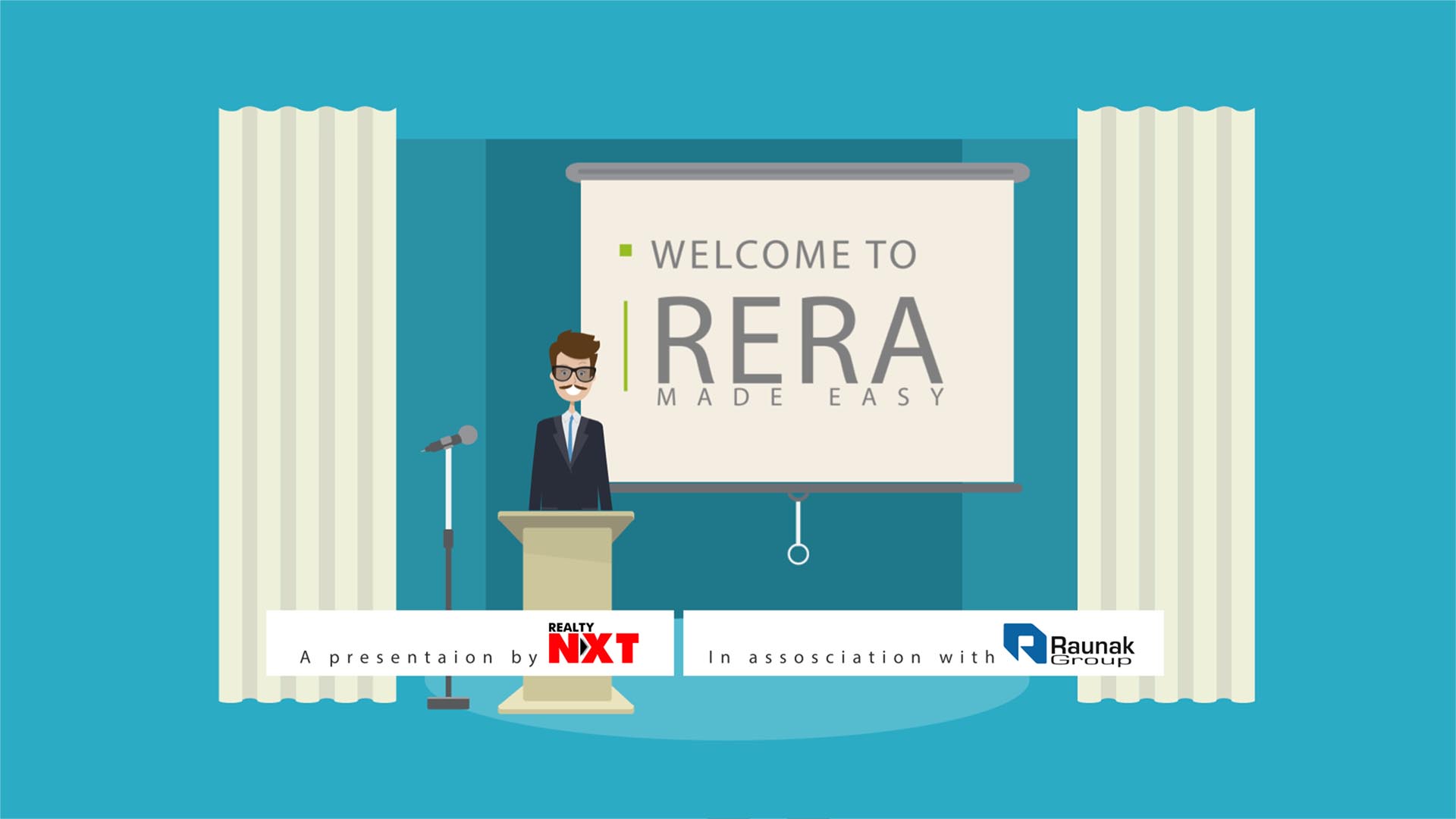 RERA Made Easy is a video series made by Realty NXT in association with Raunak Group, the first developer in India to register under RERA, where we explain different aspects about the Real Estate (Regulation and Development) Act, in a very simple manner, so that everyone has a clear understanding about RERA.

In our first video, we have explained what RERA really means in layman's term. We haven't gone into technicality of describing it in regulatory terms, rather simplified it so that everyone can understand it with ease.

What Is RERA?

Let's forget for a moment that RERA is a Central Act which came into existence on May 1, 2016 and the same got implemented or in the process of implementation across all the states in India. Let's think of it in a different perspective – imagine Real estate Developers as school teachers and home-buyers as students, then RERA is the principal of school of real estate. Now both teachers and students can report their issues and concerns to the principal i.e RERA Authority. RERA is a regulatory body that will over watch the real estate sector.

What we are trying to establish over here is that RERA is a regulatory body which is impartial to both developers and home-buyers and working for the benefit of both. It is definitely not against real estate developers or real estate agents, rather aims to work for their betterment by bringing in more transparency, building trust with home-buyers as well as changing the image of the real estate sector in India.

From customer perspective, RERA is nothing less than a blessing and will bring an end to all the customer grievances prevalent in the realty sector. Now, customers can directly report any issues regarding developers or agents to RERA authorities. Customers are also entitled to certain privileges under RERA.

Also Read: Tenders For ₹15,000 Crore Mumbai Coastal Road Project In Final Stages, Construction To Commence By Early 2018