RERA Made Easy – What Does RERA Mean To Developers?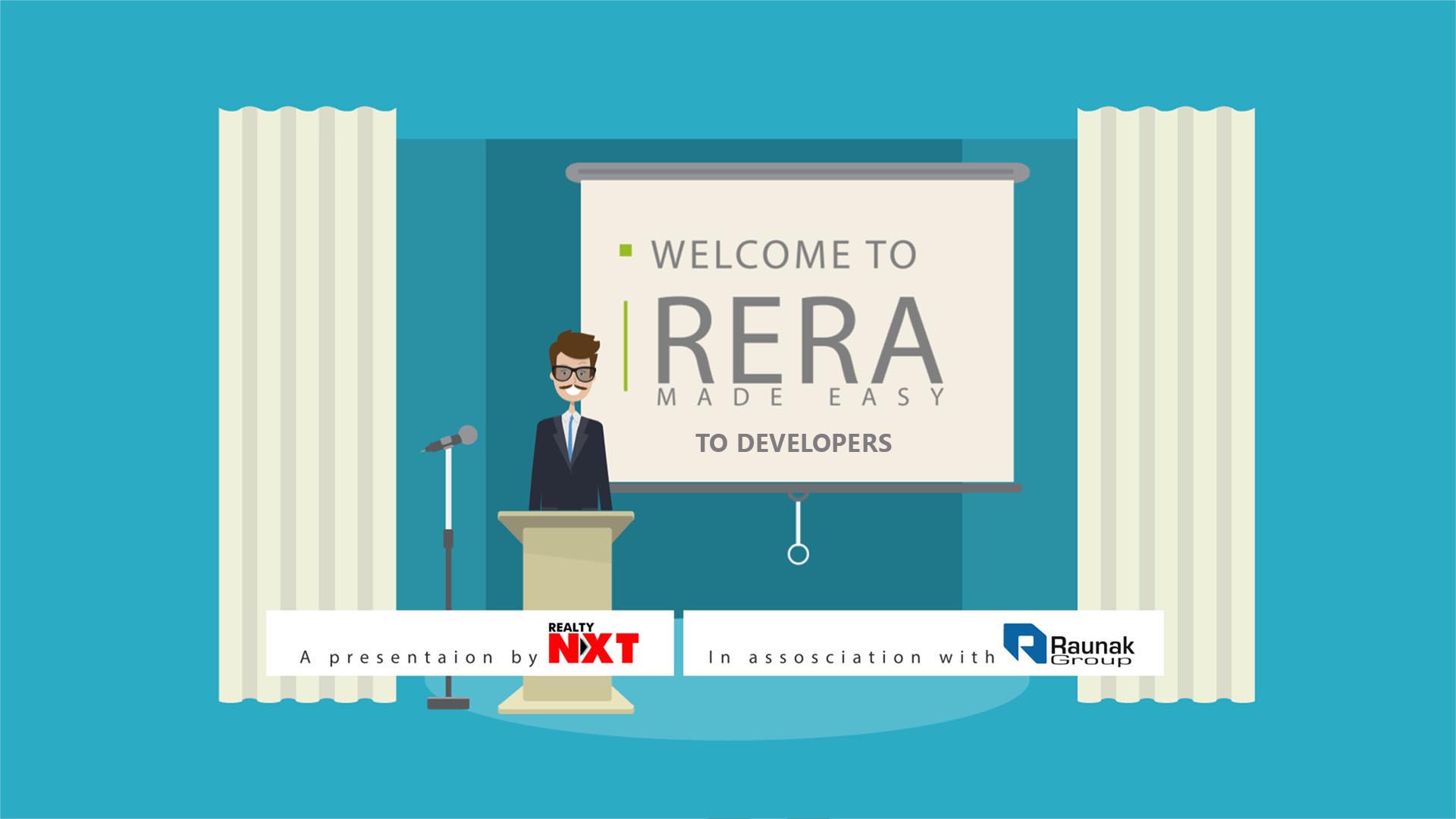 RERA Made Easy is a video series made by Realty NXT in association with Raunak Group, the first developer in India to register under RERA, where we explain different aspects about the Real Estate (Regulation and Development) Act, in a very simple manner, so that everyone has a clear understanding about RERA.
In our last video, we have explained what does mean RERA in layman's term. In this video we will explain what RERA really means to developers and why it is in their favour.
What Does RERA Mean To Developers?
After implementation of RERA on May 1, 2017, developers will now have to abide by certain rules and regulations for a smooth real estate experience.

Here's a look at some of the important points that developers need to follow:

1) No real estate project can be sold without registration with RERA.

2) The developers will have to keep 70% of project funds separate in a dedicated account.

3) In case of delays, both developers and buyers, have to pay the same penal interest of SBI's Marginal Cost of Lending Rate (MCLR) plus 2%.

4) Developers cannot make any changes to plans, structural designs or specifications of their projects without approval from two-thirds of buyers.

5) A fast track state level tribunal called Real Estate Appellate Tribunal will be formed that will deal with complains. The tribunal will come with a decision within 60 days.

With the passage of time developers will have more clarity and concrete understanding of these rules and will soon realise that RERA is not against them, rather it will help them to gain home buyers trust and build a positive reputation.

Also Read: RERA Made Easy – What Is RERA?