RERA Made Easy – What Does RERA Mean To Customers?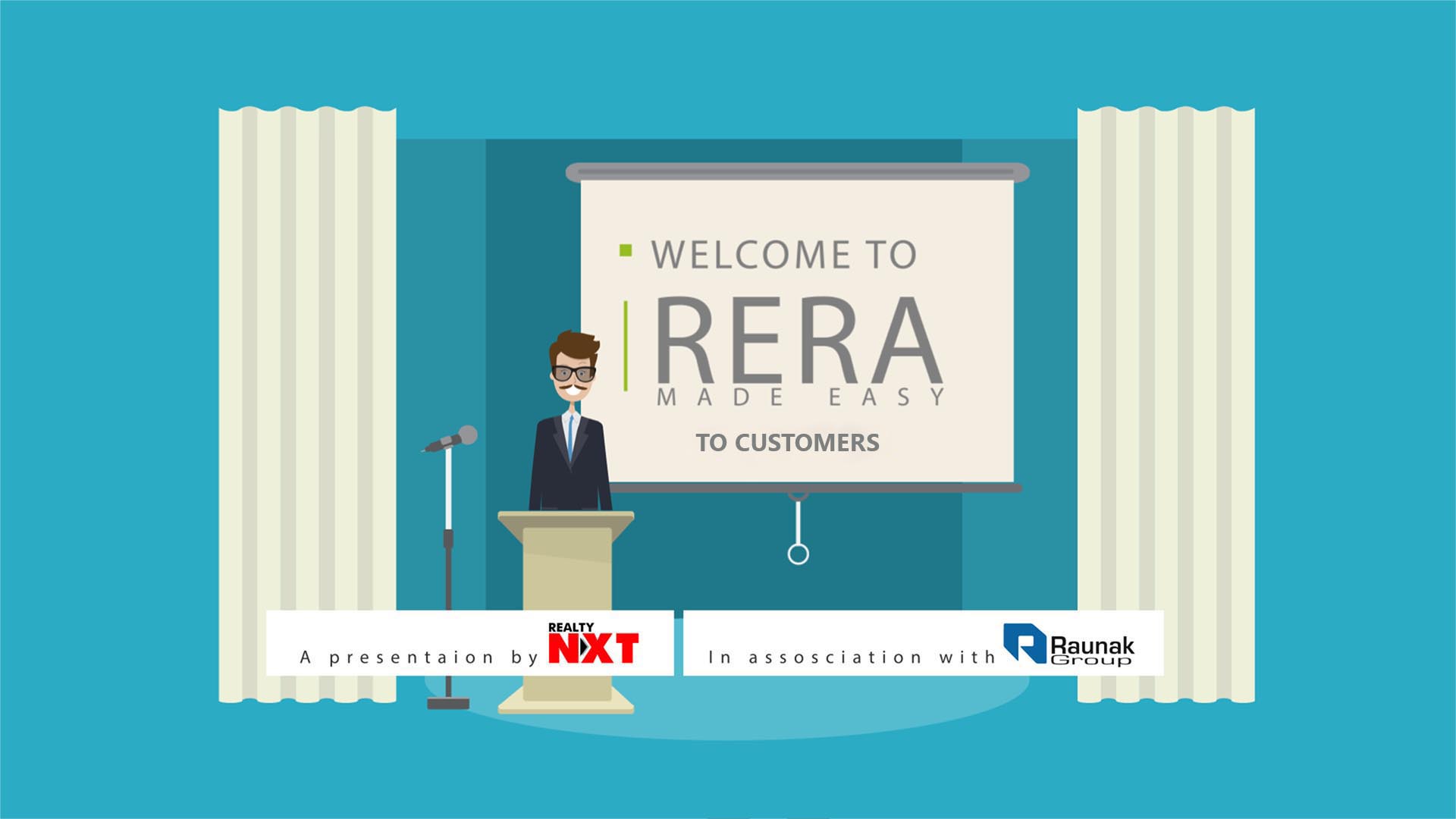 RERA Made Easy is a video series made by Realty NXT in association with Raunak Group, the first developer in India to register under RERA, where we explain different aspects about the Real Estate (Regulation and Development) Act, in a very simple manner, so that everyone has a clear understanding about RERA.



In our previous videos, we have explained RERA and what it really means for developers. In this video we have explained the benefits RERA and how will it benefit customers.
What Does RERA Mean To Customers?

The wishes of millions of home-buyers in the country finally came true on May 1, 2017, when RERA saw the light of day, and it is no less than a blessing for home-buyers. It will not only enhance buyer's experience but will change the entire home-buying process.
Here are certain benefits for home-buyers:
Buyers have to pay only for carpet area.
Developers will have to deliver the project as per assured time.
Any structural defect within first 5 years will be rectified by promoter free of charge.
Developers cannot make any alterations without consent from 2/3 of allottees.
In case of delay, developers will pay the interest on home loans.
Although there might be certain dilution of RERA rules at state level but it will still play a vital role in improving customer experience.
Also Read: RERA Made Easy – What Does RERA Mean To Developers?