RERA Made Easy – The New Real Estate Project Cycle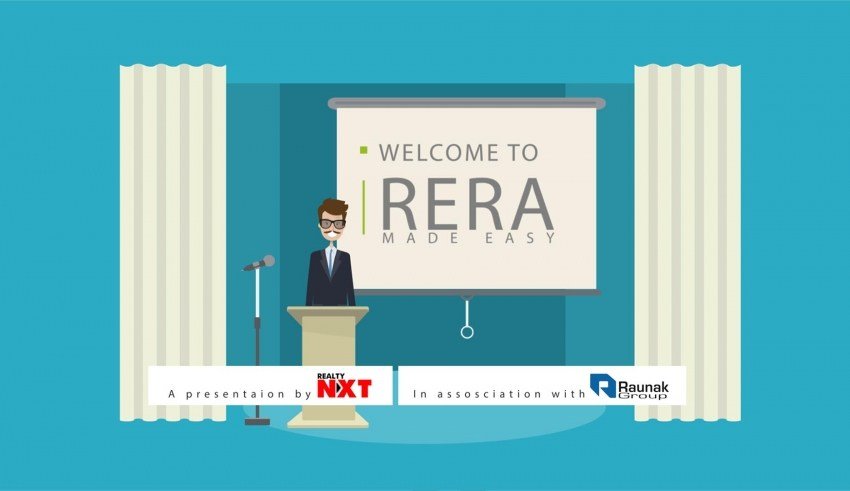 RERA Made Easy is a video series made by Realty NXT in association with Raunak Group, the first developer in India to register under RERA, where we explain different aspects about the Real Estate (Regulation and Development) Act, in a very simple manner, so that everyone has a clear understanding about RERA.

In our previous videos, we have explained RERA and what it really means for developers as well as customers. In this video we have explained the new project cycle for real estate projects after RERA.
The New Real Estate Project Cycle

After implementation of RERA, developers will now have to follow the new guidelines of project cycle which is a bit different from the earlier practise.
Below are some of the important points of it:
Developer need to obtain all approvals and commencement certificate before starting construction.
Apply for RERA registration with RERA authorities and submit all relevant documents.
If registration gets approved then developer can start the project but if it gets rejected then they need to re-apply.
Once registration is complete, developers will get login id and password for RERA website. They also need to create a webpage on the respective authority's website.
Once developers upload all required document they can start advertisement, promotion and sale of their projects.
Advance deposit can only be up to 10% before making agreement of sale.
Once agreement of sale is complete, developers need to provide all details to allottee.
Provide quarterly update on project status
On completion of Project developers will need to handover the possession as per their promised time frame.
In case developers fail to register their project on time then it is completely at discretion of the RERA authorities if they will extend the registration date or not (like in Rajasthan).
RERA Authority will decide the fate of the project.
The main 'Mantra' of RERA is not to Restrict but to Regulate, in order to build a more prominent real estate industry.
Also Read: RERA Made Easy – What Does RERA Mean To Customers?