Chandigarh Brokers Yet To Register Under RERA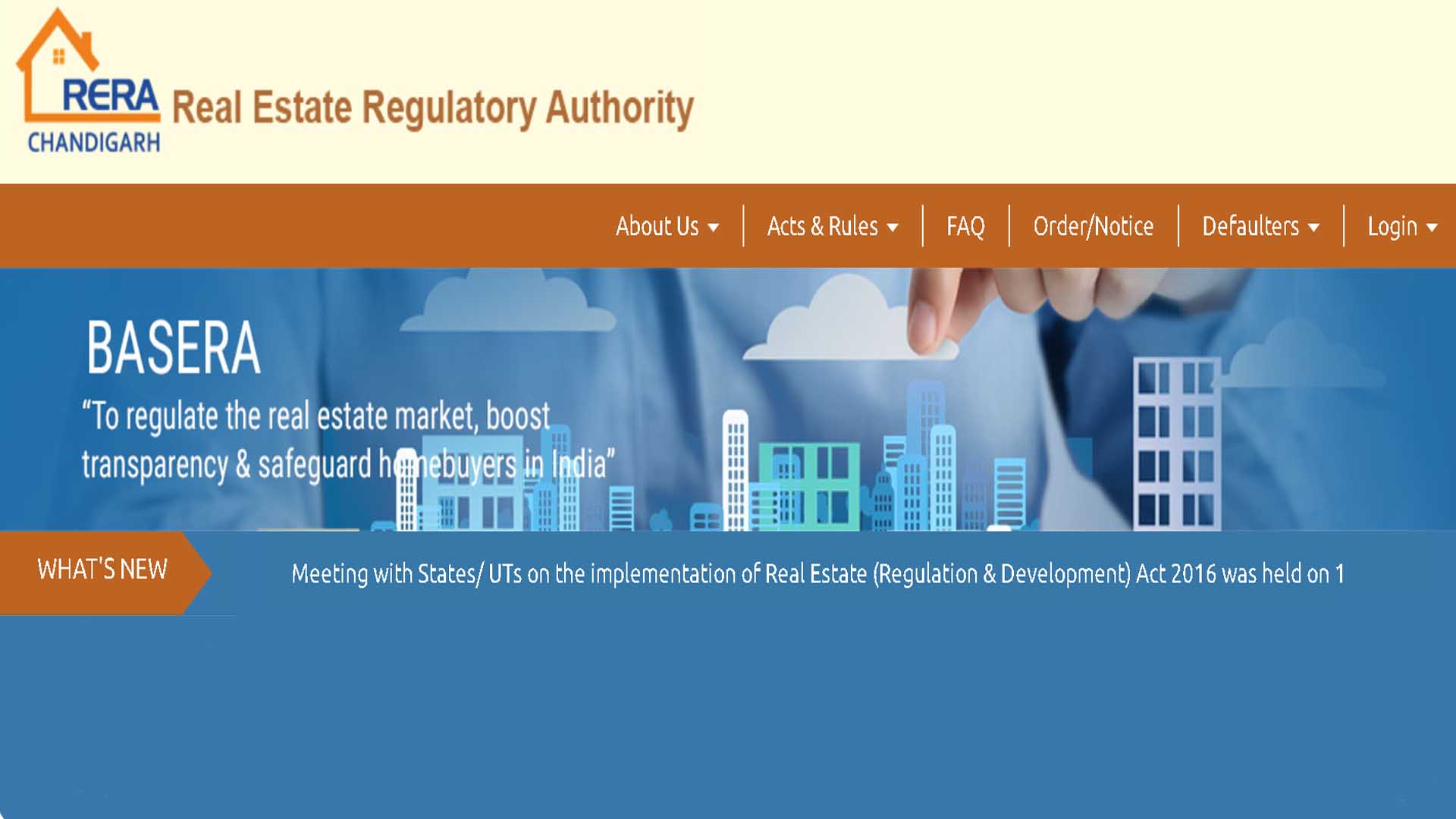 Even though the RERA Act makes it compulsory for all the brokers to register under it, Chandigarh's major city-based agents have made no effort to register themselves.
July 31 was the last date for registration. Out of the present 400 property consultants operating in the city, only 110 brokers have applied for registration.
According to the RERA Act, in order to keep consumer's interest safe, it is mandatory for property consultants to register otherwise they cannot facilitate the sale or purchase any plot, apartment or building without obtaining registration. Punjab and Haryana have already made registrations mandatory.
There have been many cases in the past where residents have been cheated by property agents. The Act makes them accountable for their business activities and practices and are liable for punishment if they do not obey with the laid down norms.
For the benefit of the residents, the Chandigarh Housing Board (CHB) launched a website (rera.chbonline.in) for registration under RERA. However, most property agents have not come forward.
According to city-based advocate and real estate expert Ajay Jagga, to safeguard their interests, city residents should deal with only registered property consultants.
Kamaljit Singh Panchi, adviser, Chandigarh Property Consultants Association explained that property consultants have their queries and will be registering themselves once they solve them from the administration. He further clarified that they are in favour of RERA and dealers registering under it as it will help eradicate brokers who indulge in malpractices.
Regulatory body yet to be functional
Chandigarh city residents will soon be able to lodge complaints against realtors with Lt Governor of Delhi approving Real Estate Regulatory Authority and Real Estate Appellate Authority for Delhi and Chandigarh. On UT administration's request, the ministry of urban development has clubbed the real estate authority of Chandigarh with Delhi. This will protect transparency and consumer interest in the sale of plots, flats, and buildings. The Delhi government has already sent a request to Delhi high court for appointment of members.
Also Read: Policy Decisions By Punjab Government To Boost Real Estate Sector