ASK Group and TVS Emerald Join Hands To Setup Rs 400 Crore Real Estate Investment Platform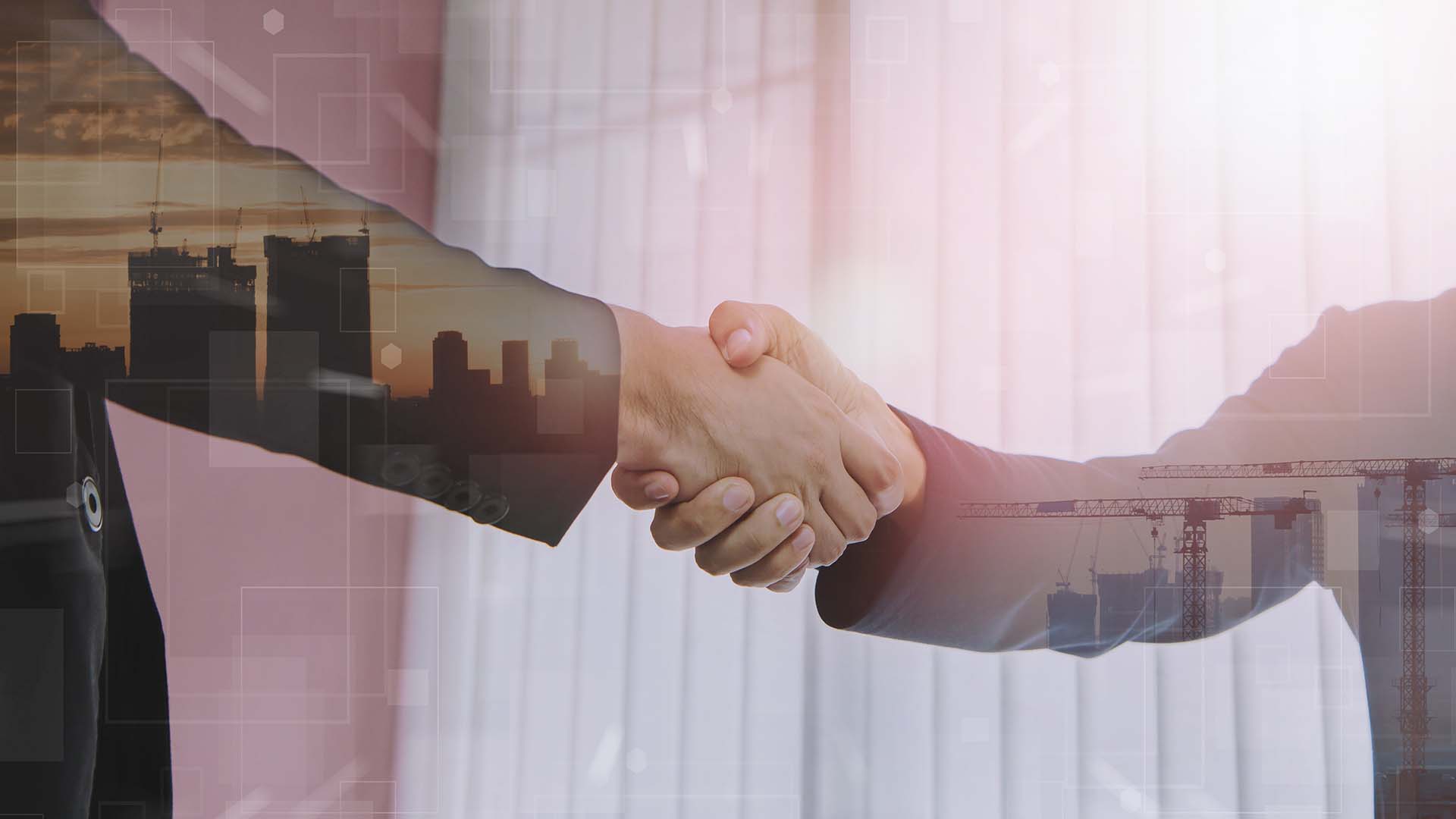 ASK Group's Property Investment Advisors, the real estate equity arm, and TVS Motor Company's real estate wing Emerald Haven Realty Limited (TVS Emerald) have decided to set up Rs 400 crore real estate investment platform.
The raised capital will be spent on several affordable mid-segment projects.
"We strongly believe that affordable and mid- segment market offers huge growth potential and this is in sync with the TVS Emerald's core purpose of providing better living space to the urban middle class," said Amit Bhagat, MD & CEO ASK PIA.
"Our endeavour is always to delight customer by fulfilling the aspiration of the urban middle class in their quest for a better living space," said R. Chandramouli, President, and CEO, TVS Emerald.
The first investment under their partnership will be of developing a 10-acre land parcel having 5,48,000 sq ft of saleable area. It will have an equity investment of Rs 83 crore in Porur, Chennai.
Sunil Rohokale, MD & CEO, ASK Group said, "This platform is poised to get benefited in the heightened regulatory regime of RERA through focus execution and satisfying customer needs."
Hiranandani Group's TCS Olympus Centre In Thane Inaugurated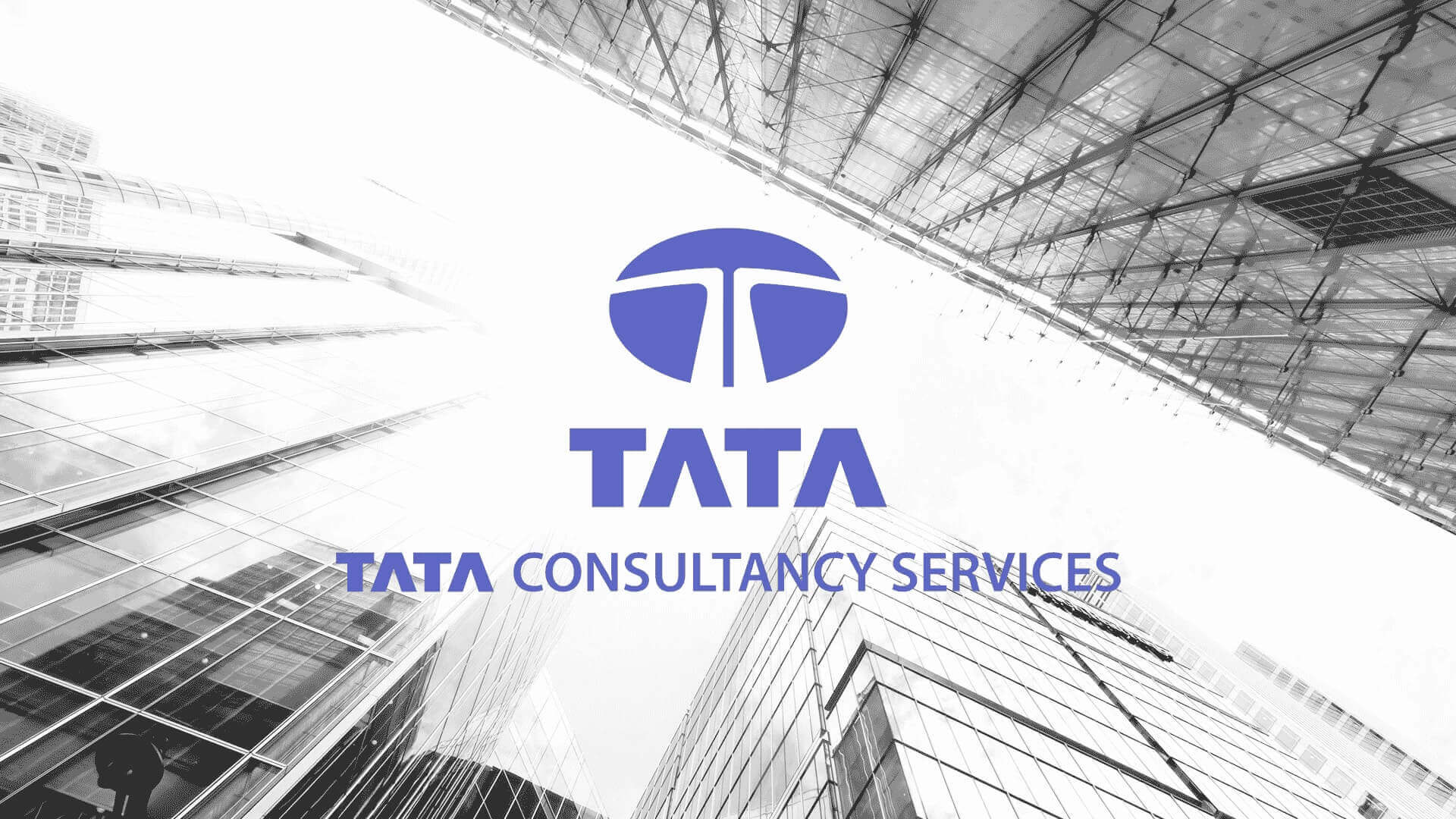 The inauguration of TCS Olympus Centre at Hiranandani Estate in Thane was inaugurated by the prestigious Hiranandani Group at the hands of Maharashtra Chief Minister Devendra Fadnavis. The commercial building spread in over 14.5 acres comprises of 2 million square feet of space and 16 storey. The construction of the building was completed in 18 months.
A 'built to suit' deal was signed by the India's software giant Tata Consultancy Services for the commercial office space in the Hiranandani Estate, Ghodbunder Road, Thane. The building is made as a Green campus and is complete with Rainwater Harvesting and a Sewage Treatment Plant, with Eco-friendly, low-emission systems and fixtures.
The Maharashtra CM said, "TCS Olympus Centre is a state of art technology centre, and will accommodate more than 30,000 employees. This in turn, will create further employment opportunities in the Thane and the Navi Mumbai region." He congratulated the Hiranandani Group on the yet another milestone achieved.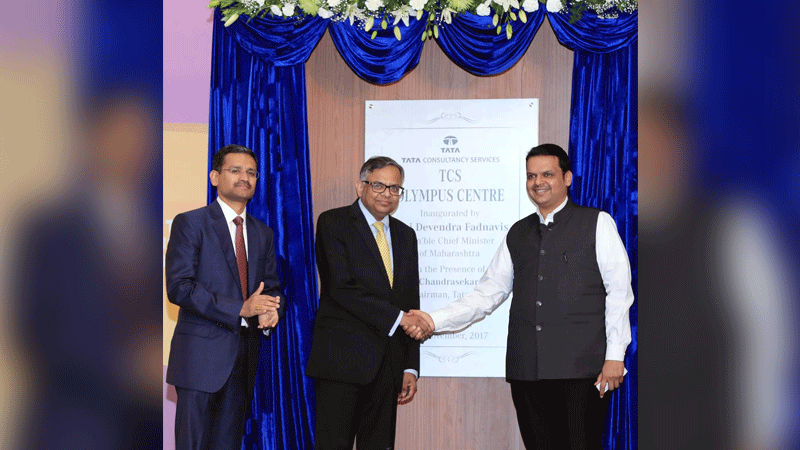 For those who in the IT and ITeS sectors, Thane has become an attractive option as a residential destination. The company said in a release that the 'walk to work and walk back home' option has grown for the people opting for a home in Thane, in locations close to their workspaces.
Dr Niranjan Hiranandani described the project as a 'new next-gen workplace' and said the state-of the art facility includes a training block, club house and gymnasium, which provides a contemporary and holistic work culture. He also added, "The relocation of corporate offices spread over different locations in Mumbai city and a suburb to Thane's Ghodbunder Road reflects on the increasing attractiveness of its commercial real estate. Excellent connectivity through road and rail corridors in the Mumbai Region makes Thane ideal for corporates to follow the TCS lead, to relocate and expand in Thane".
Walmart's First India Dark Store Opens In Bhiwandi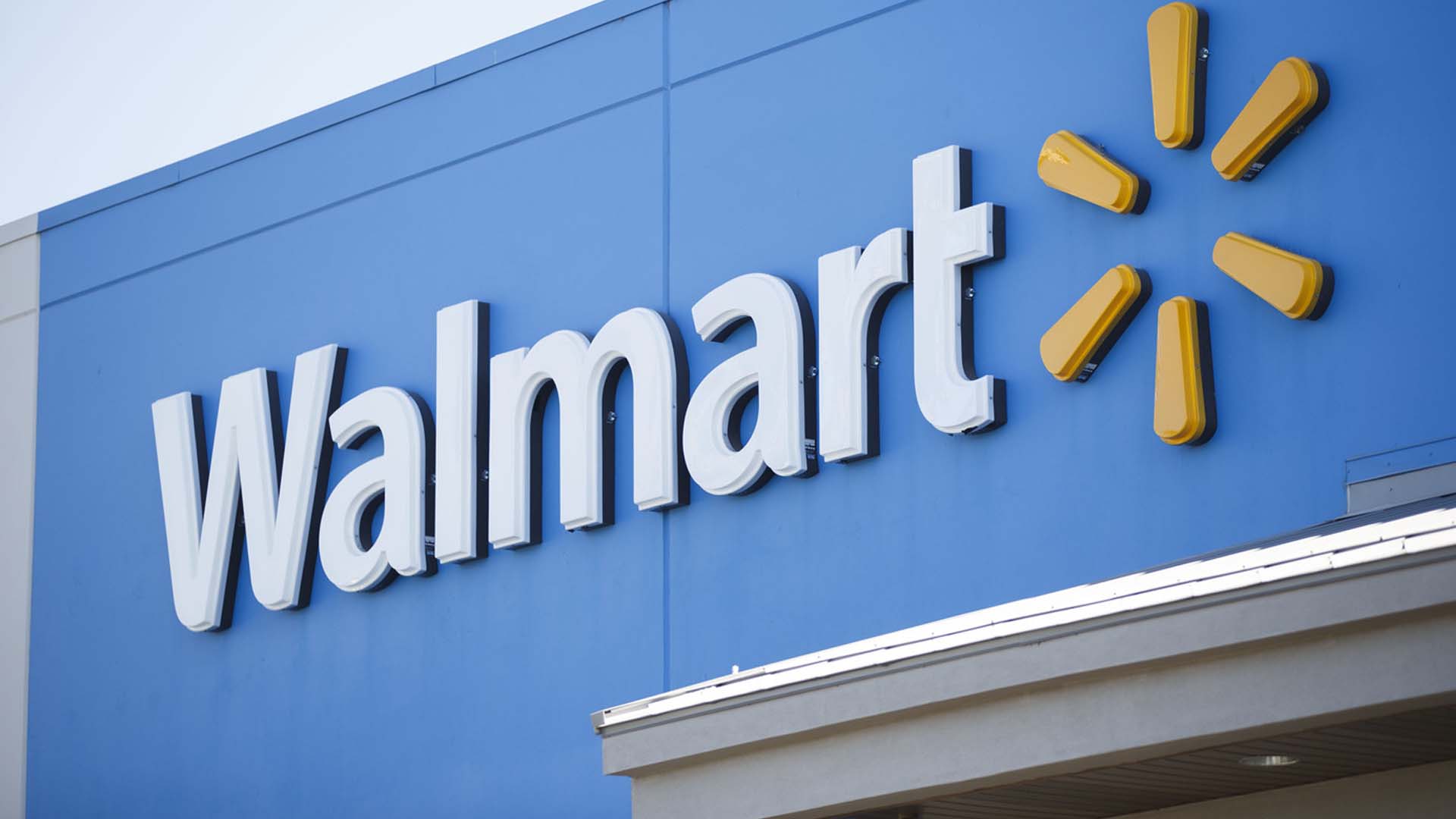 Walmart Stores now open its first global fulfilment centre, or 'dark store' in India. They wish to speed up the operations here in order to benefit from their fast adopting online retail services.
The store is spread in 45,000 square feet centre at Bhiwandi near Mumbai. They will serve kirana stores and other B2B businesses through online orders and they shall also stock packaged consumer products and home supplies.
Krish Iyer, CEO at Walmart India said, "Metro cities are great markets for consumers but the availability of large real estate at a reasonable cost is a challenge". He explained almost half its sales are generated out of its 20-odd big-box formats through online and sales staff ordering.
Walmart's Indian unit launched its online platform for members of Best Price Modern Wholesale stores three years ago. However, it was limited to the cities which have the stores. Now Walmart will begin an online platform without any physical store presence.
Iyer further explained, "The idea was conceived nearly a year ago and we first piloted it in Lucknow. Last-mile delivery and the time taken are a challenge but we have to manage that. We have promised delivery within 24 hours to our members".
On the other hand, Amazon, over a month ago, has also opened its largest fulfilment centre in India on the outskirts of Hyderabad. This gives them 45 centres and warehouses.
Walmart, about four years ago, had agreed to buy Bharti's 50% stake in their wholesale business that operated Best Price Modern Wholesale stores. They franchise and supply agreements related to almost 200 Easyday retail stores was terminated. With the JV getting dissolved, Walmart now sells goods only to traders, institutions and kiranas.
Walmart will again aggressively begin its store expansion which had been put on hold for some years now. Iyer concluded, "We will open 5-7 stores next year and add another 8-10 in the subsequent year".
Also Read: Eros Group Bags the Award for Best Commercial Developer
Commercial Real Estate Space Gets A Revamp From InstaOffice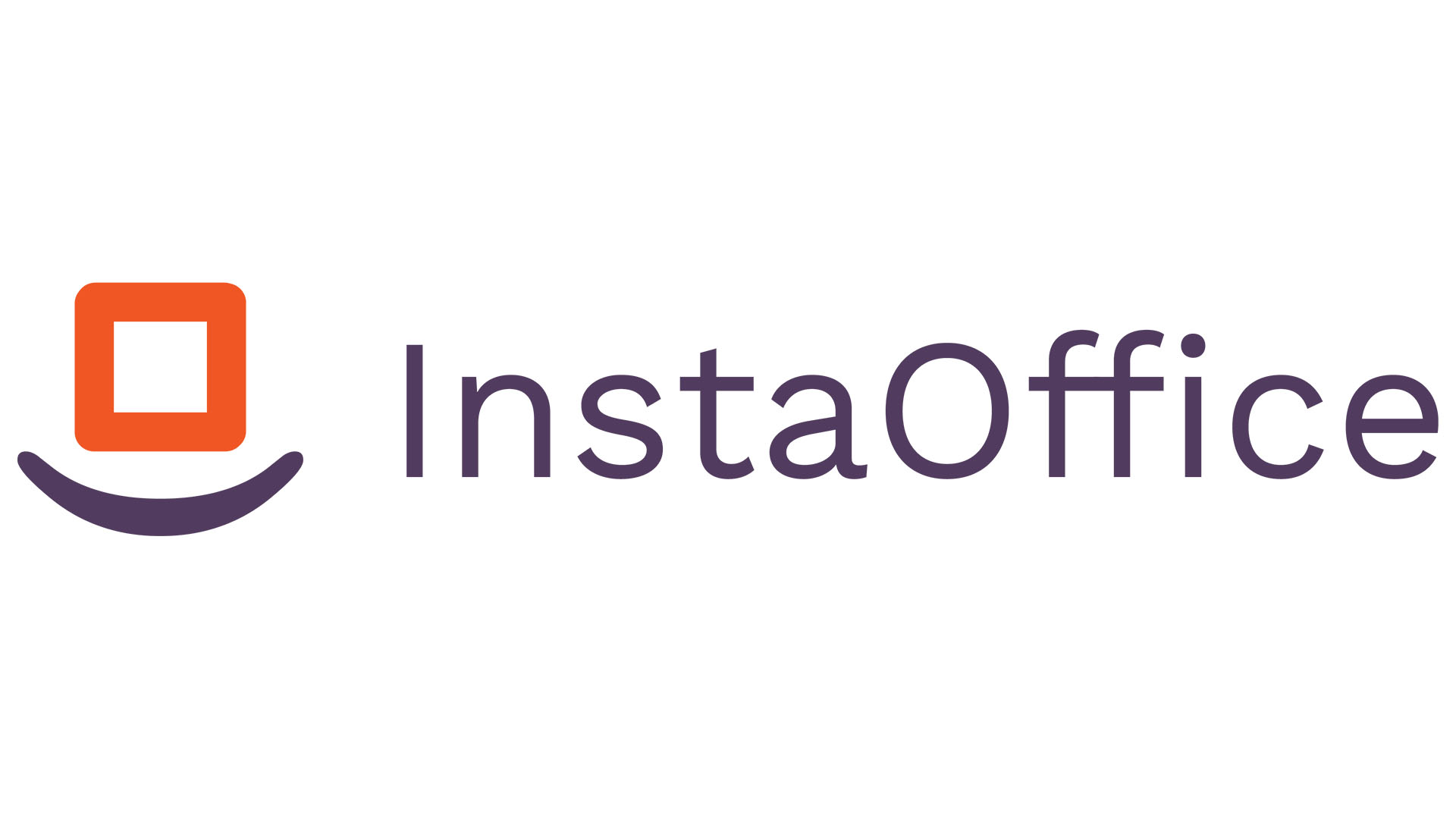 With the advent of co-working solutions in India, one would think the trouble of finding an office space would be over. Even though functional workstations are in supply, the demand for high quality productive spaces at affordable rates is still not being met. InstaOffice steps in right here.
Vikas Lakhani, co-founder of InstaOffice said, "There were two kinds of players in the serviced office space – co-working and premium business centres. On one end of the spectrum, co-working spaces target early-stage companies with economical plans and on the other end, business centres offer the flexibility of a small office at nearly 40% premium over a traditional lease office". He explained that they want to bridge the gap and provide a solution which would be long-term and economically viable.
The startup's model rests on disrupting the existing value chain of commercial leasing. It will partner with landlords whereby they can earn high rental yields from their spaces. This way, even the customers will get a high degree of flexibility.
Lakhani added, "Your office needs would be very different depending on the nature, age and size of your business. Hence, we have created multiple offerings that allow us to address the office needs of a very diverse user-base".
As a solution to the growing end-to-end office space requirements, Lakhani with co-founder Devendra Agarwal in 2016 founded InstaOffice which offers furnished office spaces, meeting rooms, virtual offices, conference rooms and business centres. They started with their business centre in Gurgaon. Today they have more than 0,000 sq ft of area under management, spread across 10 centres in three cities, namely Bangalore, Delhi and Gurgaon.
Lakhani also mentioned their interest in cities like Indore, Jaipur, Pune and Hyderabad over the next three to four quarters. The company has raised its capital from external investors like Globevestor. He said, "We have had just one round of investment so far and most of them have from industry experts or others who have had extensive experience investing in the Indian startup ecosystem".
Lakhani believes entrepreneurship is a learning process where it is inevitable to make mistakes. "One needs to have the ability to work in an environment where one would not get a lot of handholding – where one basically learns by doing," he concludes.