Realty Icons Of Real Estate – FS Realty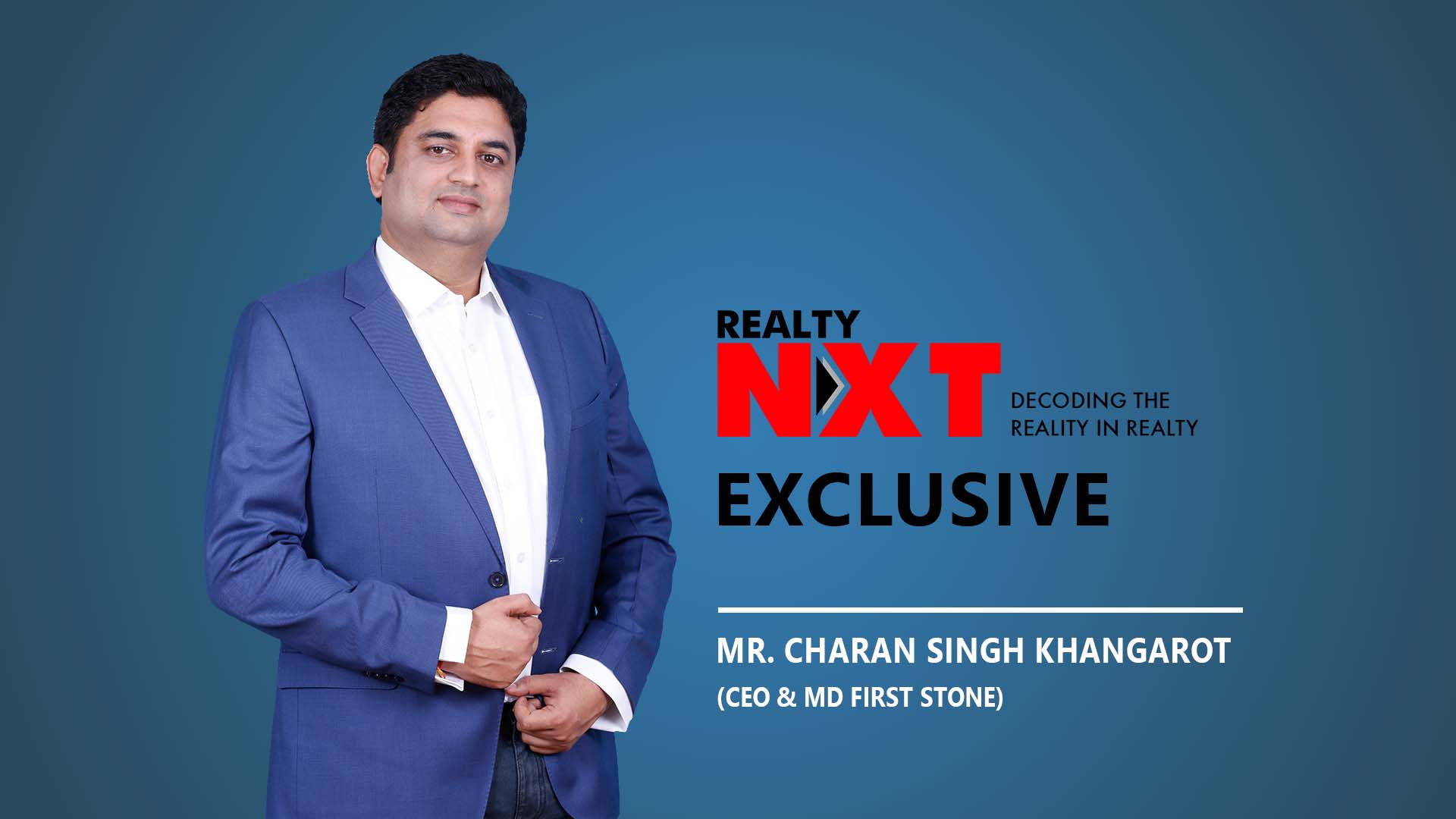 1.How was the idea of First Stone conceived?
It all started over a dinner with close friends and family we were talking about how real estate now is facing a low point, uncertainty and unprofessionalism. We talked about the loss of control over our finances when we go ahead and invest our hard earned money with a developer not knowing what the future awaits. Keeping in mind all these factors all of us thought that, 'why can't we establish our own company' for all the investments, considering the amount we invest into real estate. So, this is how we conceived the idea of First Stone for a better world in times to come.
2.What all is under First Stone's umbrella?
India is growing rapidly in terms of its wealth and with the nation's GDP increasing, the need to manage assets professionally is essential so that it can be cherished and used smartly.  So, when you ask what all is under our "umbrella", I feel we have tried our best to capture the essence of all the human dimensions that need attention in this day and age. We decided to take up the responsibility of starting small initiatives where we could get closer to the people we are surrounded with and understand the pain points and work towards improving the state of affairs. First Stone today has five ventures under its umbrella namely, FS Realty, FS Foundation, Suvaas, MIS (Macro Integrated Services) and Club Utopia.
FS Realty is a real estate venture in the most sought after locations taking charge of residential and commercial space. FS Realty has conceived 9 projects with 6.5 million sq ft under construction, employing more than 1000 employees in the first year. The bouquet First Stone offers has The Coronation, The Crest, The Crown. The Pinnacle, Jaypore, Mall of Jaipur, Insignia and Platinum as part of the project initiative.
As I mentioned, serving the community has been the driving force of First Stone. We began the FS Foundation keeping in mind social welfare and is based on our love for humanity. FS Foundation has played an instrumental role in improving the educational scenario by renovating Rajkiya Balika Uccha Prathamik Vidyalaya near airport of Jaipur and Rajkiya Uccha Prathamik Vidyalaya and also adopted 101 Anganwadi Pathshalas in Jaipur along with its many initiatives.
With our thought process progressing, we began Suvaas with a sole purpose to start not only an affordable home option, but a building upon a life that is truly value for money. Suvaas's idea is not just limited to provide housing; we intend to make it a household name with all the amenities and benefits we provide to the community.
Other than that we have MIS, where we are building quality human resource assets. We are in constant need of skilled and professional people, be it gardening, security, food services or managerial levels.  Larger need of these services has been lacking attention and we feel if we improve this we will be creating new avenues, creating better employment and indirectly even improving quality of lifestyle and employability. In a span of six months, MIS has strength of 500 people and has partnered with leading healthcare, education, real estate and many more avenues to spread it wings.
The people of Jaipur nearly 4 million of them have many desires that are beyond a house or a job. We were lacking a space for recreational activities, a united platform to celebrate with each other and many such similar factors. With Club Utopia accredited with FS Realty projects, people of Jaipur can enjoy professional experience within the premise of the residential clubs. We are ensuring parents find hobbies or sports activities for their children to discover their talent other than pushing them only towards education. In addition, the club caters to adults as well where they can relax, socialize and simply unwind. We are in process to source the best talent in the country to provide classes at the club and are looking at getting all services accredited to ensure quality in what we offer.
3.It's been a year now since you began the First Stone journey, how has the experience been so far?
The experience has been more than awesome. We have created and united our dreams and are simply seeing them come to reality. When we began our journey, we did feel we had a lot to achieve and did face ample ups and downs, but with the blessings of Almighty the ride of First Stone has been very smooth and fruitful. Making things inspirational, elementary or aesthetically viable were not the only things that help you carve a purpose, we at every step are creating things that are practical, manageable and definitely for the use of the community who can benefit out of it. The year has been quite historic for our growth despite demonetization, GST and RERA.
4.Which projects are covered in the future plans of First Stone?
As I mentioned, managing assets is a vast category in itself and limiting me to a documented future plan might not give our vision complete justice. Though, we are certainly here for a better world and are moving one step at a time to make a better world. Our future plans will most definitely revolve around people and community in large where we build upon the benefits all can reap.
5.Can you tell us what differentiates each residential project your company developing so far and if there is one thing that unites the all of them as well?
When we began, we tried to address every person living in the society. From people dreaming of an affordable living to the ones who want luxury apartments instead of bungalows, we researched ample before we could put in all our thoughts together. Today, we have projects that offer unit prices of 6 Lakhs to 6 Crores keeping in mind every segment of the society.  What unites us in the best way is the value for money we offer at a residence that is a complete solution to an individual's needs. Our goal is to provide substance oriented projects where enriching community life is the core foundation.
6.Real estate is a capital intensive, heavily regulated undertaking for First Stone. Does FS Realty have all required licenses and capital to carry out such a development?
We always work on our cash flow and permits very professionally regardless of being part of a capital intensive industry. Now that you did mention capital intensive, yes I would say that the dream or desire of putting in a bit more will always be there, but, certainly not at the cost of our licenses. We are quite a disciplined company and respect regulations. We are fully compliant to all laws and regulations and also proudly announce that one of our projects, The Crown is the first RERA registered project in Rajasthan.
7.Through Suvaas, what aim are you trying to fulfill for the common man?
Suvaas can be defined as "Samridh Sukhi Avaas" where we are helping achieve prosperity and happiness not limited to the four walls of a house but, through extending our vision to FMCG products very soon.
Our dream is not only limited to the common or special man I feel, through Suvaas, we want to introduce quality of life on one single platform where the masses get the best. Suvaas is where we introduce a no frills policy and will be resolving the basic needs with best quality products and an exceptional delivery system.
8.What about the basic funding through which each activity is carried on?
We started this company with tremendous support from family and a few friends who have been part of our lives for more than 20-30 years and they all have been financially pretty sound. Real estate was not their bread and butter, so we were fortunate enough to pull more than 500Cr in investment which in no way is a debt for the company rather a long term commitment. We introduced 811 apartments and today have already sold 423 of them. Also, our first commercial venture is already achieved more than 70% commitments in the very first month.
9.In addition, how has FS Realty planned to deliver homes in promised time?
When plan is intact and you are clear in your intentions, I doubt anything can stop you. We have all our resources in place, from acquisition of land to planning a building, taking permissions to acquiring approvals, marketing and sales, we precisely took care of everything. We do accept we are new in this field, but to back us up strongly, we believe in outsourcing the best in the industry who work with us together as a team to deliver what is promised with exceptional quality as the first factor in mind.
10.What sets you apart from your competitors, if any?
At the moment we haven't come across any competitor who is creating something similar to First Stone or its avenues. At times we see things around us that ignite a fire within and give us ideas to learn from. Work by seasoned professionals is what we look up to and hope to improve and excel at our learning stage.
11.First Stone through FS Foundation has marked a year long journey. Can you enlighten us with your achievements, big or small?
We are not running after an achievement or any recognition for our foundation. All we are working towards is contributing to the society since no matter how pretty a thing you may have in your life, you need to take care of it and nurture it. The foundation has a goal to serve the society without any commercial benefit from it. We count the contributions to the aim we have in mind and no achievements in particular.
12.What defines, "First Stone: For A Better World"?
It is a thought process which is our intent: to create a better world.
13.The future seems to be shining bright for First Stone, we want to know some of the best things you saw in the last year (at least two).
Whatever we thought has come to life just the way we wanted. The second thing is that whatever has been started is going in the right direction as per plans.
Also Read: FS Realty Becomes The First Developer In Rajasthan To Get RERA Compliant Project
Indiabulls Real Estate Acquires A Commercial Building With Leasable Area Of 2.5 Lakh Sq Ft. In Gurgaon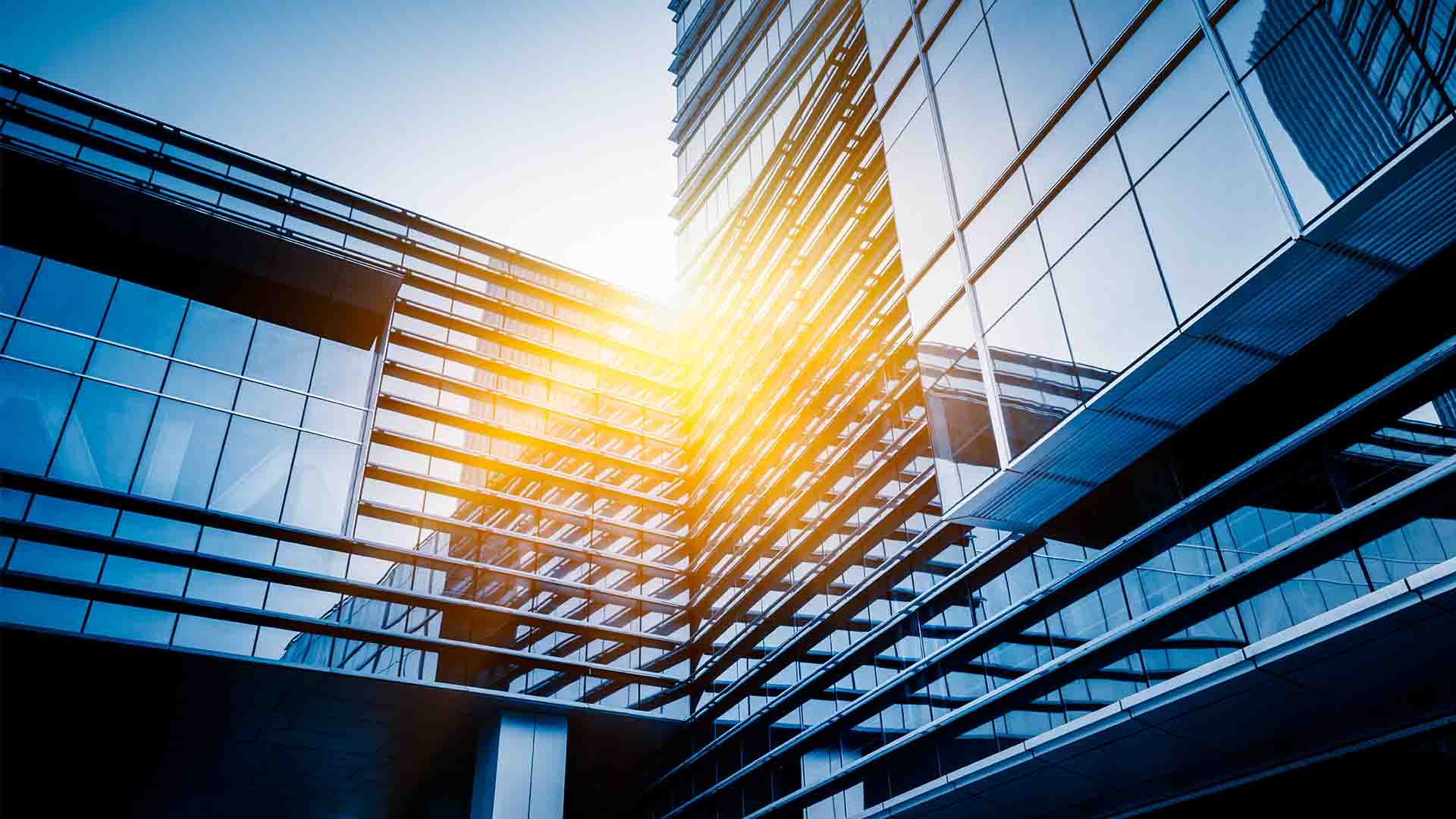 Indiabulls Real Estate has earned a distinct reputation for building projects that turn spaces into inspiring places, since its inception. Indiabulls Real Estate went on to expand its projects portfolio, with its prime focus on construction and development of residential, commercial & SEZ projects, across major Indian Metro cities. Today Indiabulls Real Estate is ranked amongst the top Real Estate companies with a total Gross Development value of INR 32,189 crores and net worth of INR 5,480 crores as of 2017.
Indiabulls Real Estate has commercial development with a leasable area of 3.15 million sq.ft. under construction. Further, it has a land bank of 1,046 acres and also possesses 2,588 acres of SEZ land at Nasik, Maharashtra. In 2014, the company acquired the prime property, 22 Hanover Square in Central London for Rs.1630 Cr. The group has also been conferred the status of a Business Super brand by the brand council Superbrands, India. Indiabulls Real Estate is known for its successful delivering of superior products, services to its customers, partners and shareholders.
Indiabulls Real Estate is planning to acquire a large commercial building with a leasable area of 2.5 lakh sq ft in Gurgaon.
To acquire this large area of prime and newly constructed commercial building, Indiabulls Real Estate's wholly-owned subsidiary has entered into a definitive and a binding agreement. A BSE filing by the Indiabulls reveals that, the deal has an expectancy period of four months, mainly after receiving the Occupation Certificate of the building. Although the name of the seller and deal value was not disclosed.
With many leading multi-nationals operating in the vicinity, makes it a developed prime commercial location. Equipped with an additional leasable area, the company expects to enhance its annuity revenue to Rs 1,450 crore in FY 20-21 from the rental properties portfolio of Indiabulls Real Estate.
With its expansion spree, Indiabulls Real Estate, is counting on the revival in the real estate market in Gurgaon for making its project a success. The commercial realty market is witnessing a strong demand in Gurgaon. So Indiabulls Real Estate is looking forward to set up a state of the art business park in Gurgaon, which would be able to draw reputed corporates and MNCs. As some big-ticket commercial space rentals and deals are expected to be finalized in this space.
Adani's Bandra-Kurla Complex Project To Be Taken Over By Shapoorji Arm For Rs 2,000 Crore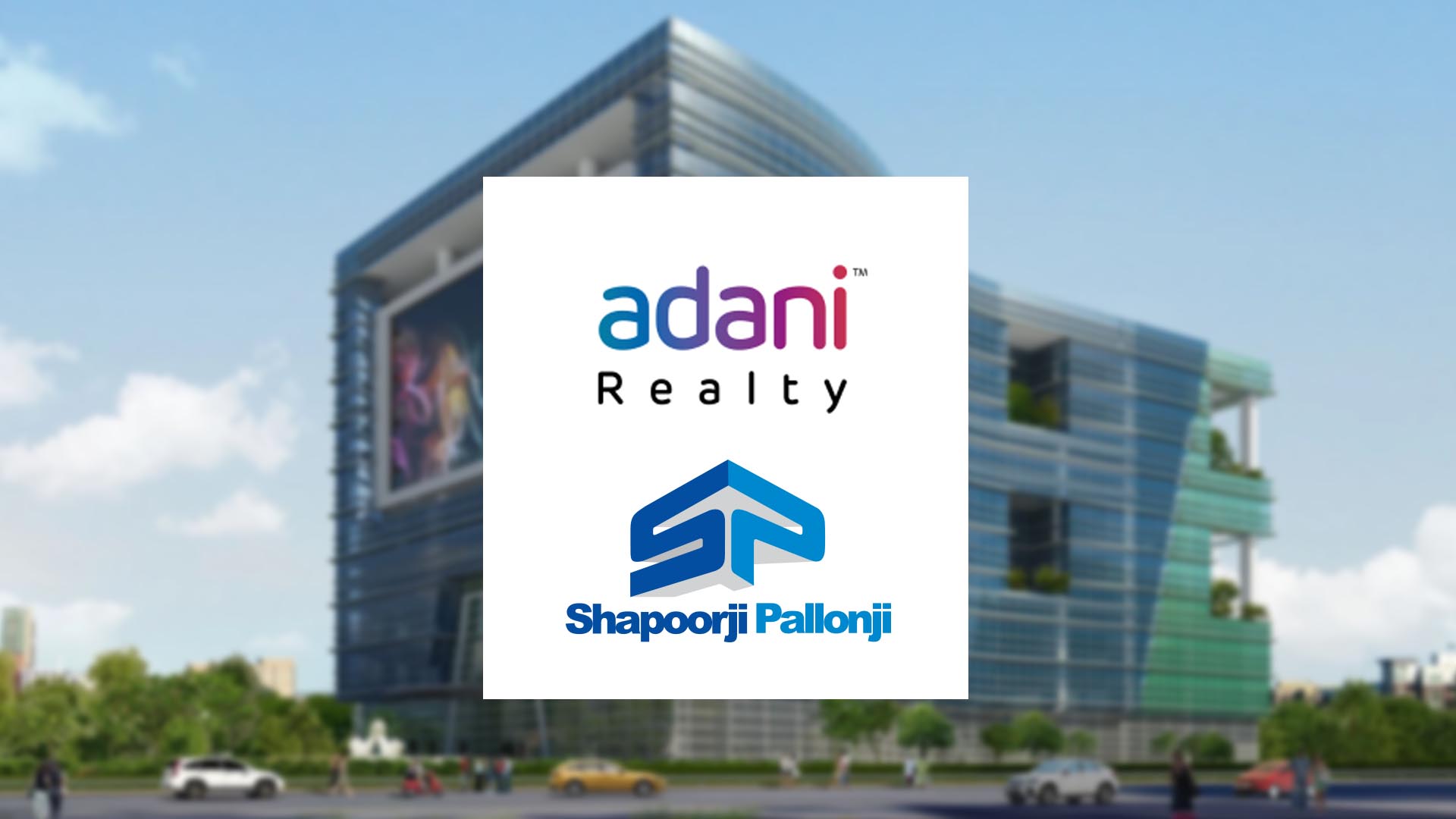 Shapoorji Pallonji Investment Advisors which is an investment arm of conglomerate Shapoorji Pallonji Group is set to acquire a commercial project Inspire BKC from Adani Realty in a nearly Rs. 2,000-crore transaction. The project is located in Mumbai's business district Bandra-Kurla Complex (BKC), informed two persons familiar with the development.
Shapoorji Pallonji Investment Advisors has emerged as the frontrunner from a total seven shortlisted interested entities including US-based private equity major Blackstone Group and an alliance between Qatar Investment Advisors (QIA) and Bengaluru based realty developer RMZ.  For this over 8 lakh sq ft project Shapoorji Pallonji Investment Advisors has already completed the due diligence process.
One of the people mentioned above said, "The due diligence process for the asset has been concluded recently, and currently the final documentation is going on. The deal is expected to be concluded soon as both the parties have frozen the structure of the transaction."
The project has recently been completed and the developer is in the process of receiving few civic approvals, following which it will be concluded. Adani Realty is also one of the companies that is working on closing few leasing transactions here.
In one such lease deals, Swiss multinational pharmaceutical major Novartis' India arm has entered into an agreement to pick up over 1lakh sq ft office space in this commercial project. This was one of the largest front office commercial transactions in terms of space in the Mumbai in 2017.
Shapoorji Pallonji Investment Advisor is also kept in the loop on the progress of space leasing transactions in this commercial project.
In its first-ever real estate related engagement in India in October the global insurance and asset management major Allianz Group teamed up with Shapoorji Pallonji Group to create an investment platform for office properties.
The platform, SPREF II, will be a Singapore-domiciled, rupee-denominated and close-ended fund planning to raise $500 million in equity.
After partnering with the Canada Pension Plan Investment Board (CPPIB) in 2013 for a platform with an initial target corpus of $200 million this is Shapoorji Pallonji Investment Advisors' second such tie-up.
The commercial real estate has been registering a healthy growth across prime office markets in past three years.
Japyee's Yamuna Expressway Sees A Bidding By Tata Housing And Lodha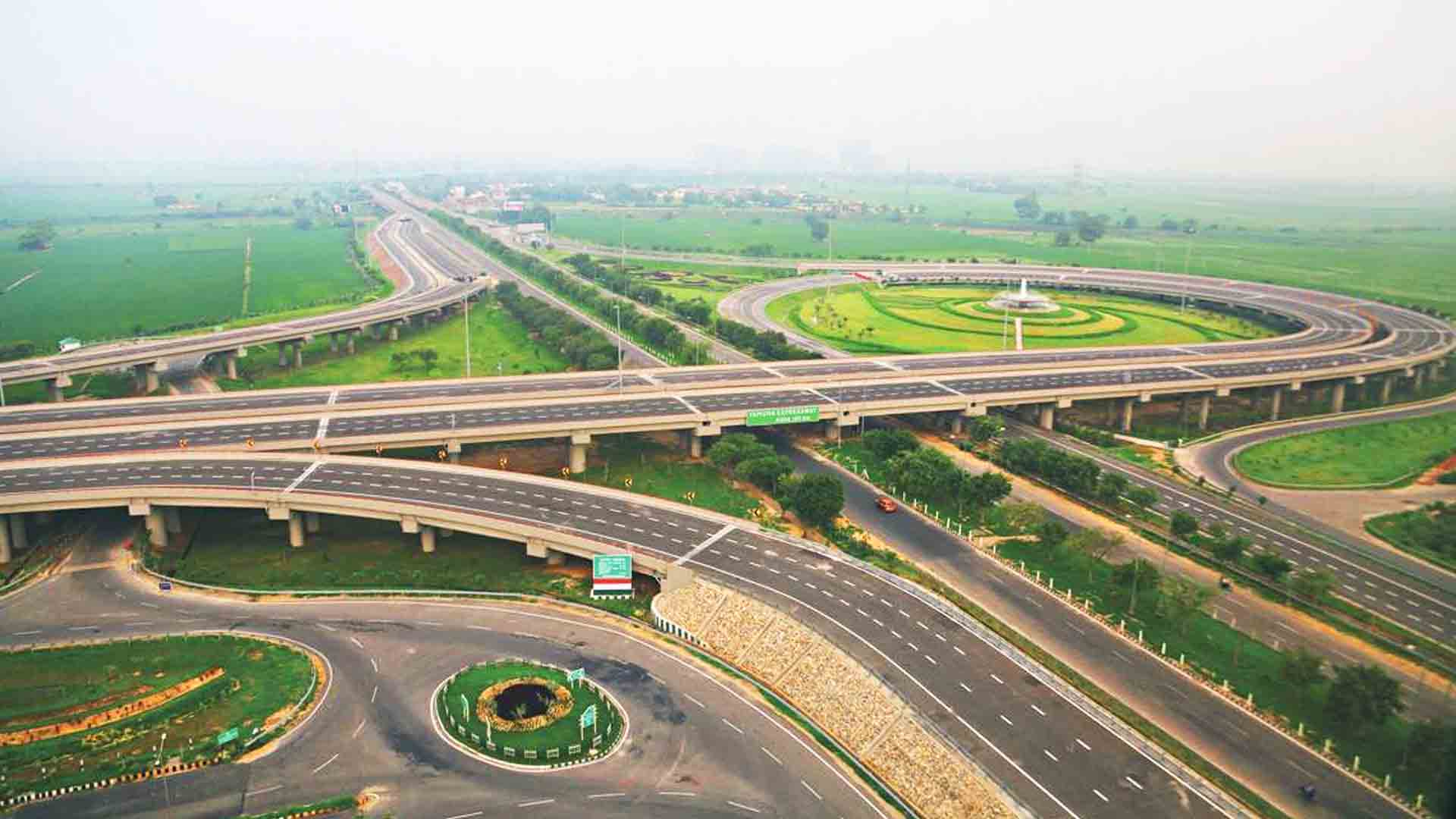 Jaypee Infratech shares saw a jump of nearly 10 per cent in Monday's trade after some of the major developers like Tata Housing and the Lodha Group, filed initial bids for the debt-laden realtor and road builder.
These two real estate giant have shown their keenness to own Yamuna Expressway, a project by Jaypee Infratech, the fate of which is now being decided at the Supreme Court. Also the other major participant is the country's dedicated platform for insolvency resolution, the National Company Law Tribunal (NCLT).
Being the prime concrete road project, Yamuna Expressway starts at the eastern end of Noida-Greater Noida Expressway and runs up to Agra. A toll of slightly more than Rs 2 per kilometre is being charged by the Yamuna Expressway, for every car. An extensive land bank makes the property's richest attraction, with facilities that are either proposed or already functioning in the immediate vicinity of the access-controlled motorway.
Yamuna Expressway is one such major structure sharing the connectivity with some of the important landmarks in the state. One such architecture is India's only operational Formula One racing track, located along the expressway. Another influential attraction is the site of the capital region's second proposed airport, which is closer to the first toll gate from the Greater Noida end. The motorway shares its vicinity with one of the biggest urban campuses of a state-run university. The mega convention centre hosting the annual Auto Expo is also connected to the Yamuna expressway.
In an anticipating decision in regards to a Supreme Court's ruling, of barring the promoters of Jaypee group from selling or transferring assets, the Reserve Bank of India has ordered banks not to initiate the bankruptcy proceedings against Jaiprakash Associates. Which is the parent group of Jaypee Infratech.
It all started after the IDBI Bank filed to start insolvency proceedings in August against Jaypee Infratech, causing an appeal by homebuyers resulting into the court ruling. The bidding has seen many responses, but eventually all these initial expressions of interest will boil down to a binding offer. Which is a commitment from an interested party to purchase the assets. These bidders, apart from purchasing the assets, are supposed to infuse around Rs 2,000 crore to complete the projects already taken up by Jaypee Infratech.
Earlier in the August, the National Company Law Tribunal (NCLT) Allahabad bench admitted IDBI's insolvency proceedings against Jaypee Infratech. As Jaypee Group failed to repay its various loans amounting to Rs 526 crore. Anuj Jain has been appointed as the interim resolution professional (IRP) by the NCLT, to carry out proceedings under the Insolvency and Bankruptcy Code. But in September, there came a stay on this process by the Supreme Court, after the appeal by Jaypee Infratech homebuyers.
The company's saw a total debt of Rs 8,300 crore, with an interest overdue of Rs 1,400 crore on last year's March. Supreme Court will see a resolution plan from the Jaypee group, in order to ensure a debt restructuring process, enabling the group to meet its obligation.