Leasehold Vs Freehold Property – Do You Know The Difference?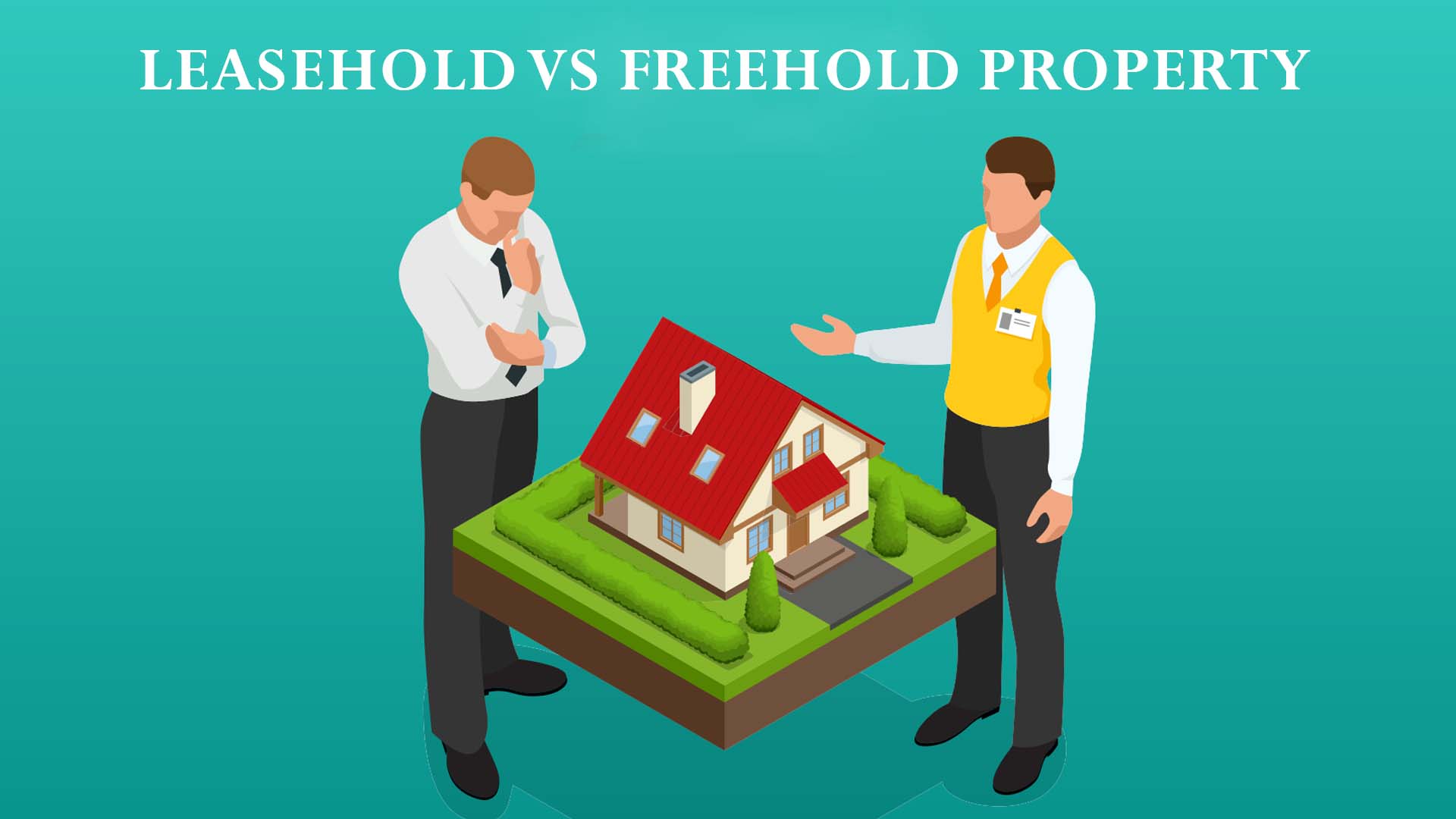 You must have often come across the terms "Freehold" and "Leasehold" properties, while buying a property. For those of you who don't know the difference or someone who has questions regarding legal obligations attached to them – we are going to break it down for you. They might seem like technical legal terms but what is more important is the fact, whether you want to buy a home or rather have a landlord?
The main difference between Freehold and Leasehold property is the ownership and control of land. As a freehold property owner you can do whatever you want with your property, obliging to state rules and regulations. On the other hand, leasehold property ownership is given by the government for tenure of 99 years which could be extended up to 999 years, if the owner i.e. State in majority cases, agrees to extend the lease but there is a cost for lease extension.
Freehold Property
Freehold property means that you are the outright owner of the building and the land on which it's built, till the time you don't sell the ownership to someone else. If your name is registered in the land registry as 'Freeholder' then you owe the title 'absolute'. Freehold property is preferred by most as you become the rightful owner of the property.
Benefits of Freehold Property
There is no annual ground rent that you have to pay.
You are not dependable on anyone for maintenance of your property or making any changes to it.
You have freedom to decide the fabric of the building such as roofs and outside walls.
You don't have to worry about your lease running out.
You don't have deal with any landlord.
Leasehold Property
Leasehold property means that you have to lease the property from freeholder, commonly referred to as landlords, for certain number of years as per lease agreement. The lease agreement could be from 99 years to 999 years. However there is no fixed limit as such, it could be as low as 5 – 10 years as well.
Benefits of Leasehold Property
Cost is lower than freehold properties as the cost of land to the developer is invariably low.
Leasehold properties are safe investments as they have clear titles and you are also aware of developer's reputation.
Maintenance of the project is responsibility of the developer or the State government, whoever is the owner.
Major Discrepancies Between Freehold and Leasehold Properties
Despite having their own benefits, there are certain major differences between freeholder and leaseholder.
Fees are one of the major concerns as leaseholder often feels that their freeholder is overcharging and they can't do much about it.
Lack of proper building maintenance is another concern that leaseholder often raise against freeholder.
Freeholders often complain about breach of terms of lease agreement by leaseholder.
Why Properties Built On Leasehold Land Is Not A Lucrative Option?
Buying a property on leasehold land might have some short term benefits but as customer if you are looking for long-term investment, then it may not be a great choice. Here are some of the reasons:
| | | |
| --- | --- | --- |
| | Developers | Customers |
| Restricted Use of Property | If a developer buys a property on leasehold then they won't be able to make full use of the property, as the landlord will have restrictions in place and will continue to impose them. For example – if a developer wants to demolish an old building and construct a new one, then you need to sign a new leasehold agreement for that, which will be an additional cost to the developer. | Since the developer has certain restrictions on the property, he will pass on those restrictions to homebuyers who won't be able to enjoy full benefits of the property. |
| Hard To Sell | If a developer wants to sell a leasehold property, then there won't be many buyers for it. On top of it, if the lease is near its end then it's almost impossible to sell it. | Customers will have a hard time to sell leasehold property as they will not have the ownership of the property. |
| Premium Payments | If developer wants to extend the lease on the land, then landlord will ask for more premiums from the leaseholder. The more the period of extension, more the premium the developer needs to pay. | The extra premium payments will eventually be borne by the customers as an added cost. |
| Getting Loans | Developers face hard times to get a loan for leasehold property, as banks do a very strict background check on the property and there is no guarantee if the loans will be sanctioned. A land with very short lease period or one where the lease is near its end doesn't even qualify for a loan. | Just like developers customers also face difficulties in getting loans for property built on lease hold land. |
| Regular Payments | The developer has to make regular payments to landlords in the name of annual ground rent. | Once again all the extra cost will be borne by customers. |
| Lack of Stability | Since developers don't own the property, they won't be able to take advantage of long-term benefits associated with the property. If the value of the land increases then then the landlord will be the one who benefits from it and not the developer. On the contrary, developers will be responsible for bringing the land to its original state while leaving the property. | Customers won't be able to take any long term advantage from their properties as they have no ownership. For short term it might be cheaper for them to invest in leasehold property but in the long run they will hardly have any return on their investment. |
As developer or as customer, you should be very careful in deciding whether to lease a property or not and need to gather as much detail as possible before acquiring on lease. Experts are of opinion that if you have the budget then it is better to invest in freehold properties, if you have a better clarity on the future. Freehold property also gives you the leverage to acquire funds in future, if the need arises.Conclusion
Also Read: Magicbricks Ads Singing And Dancing To Housing

Realty Firms Stick To Luxury Projects Backed By NRI Demand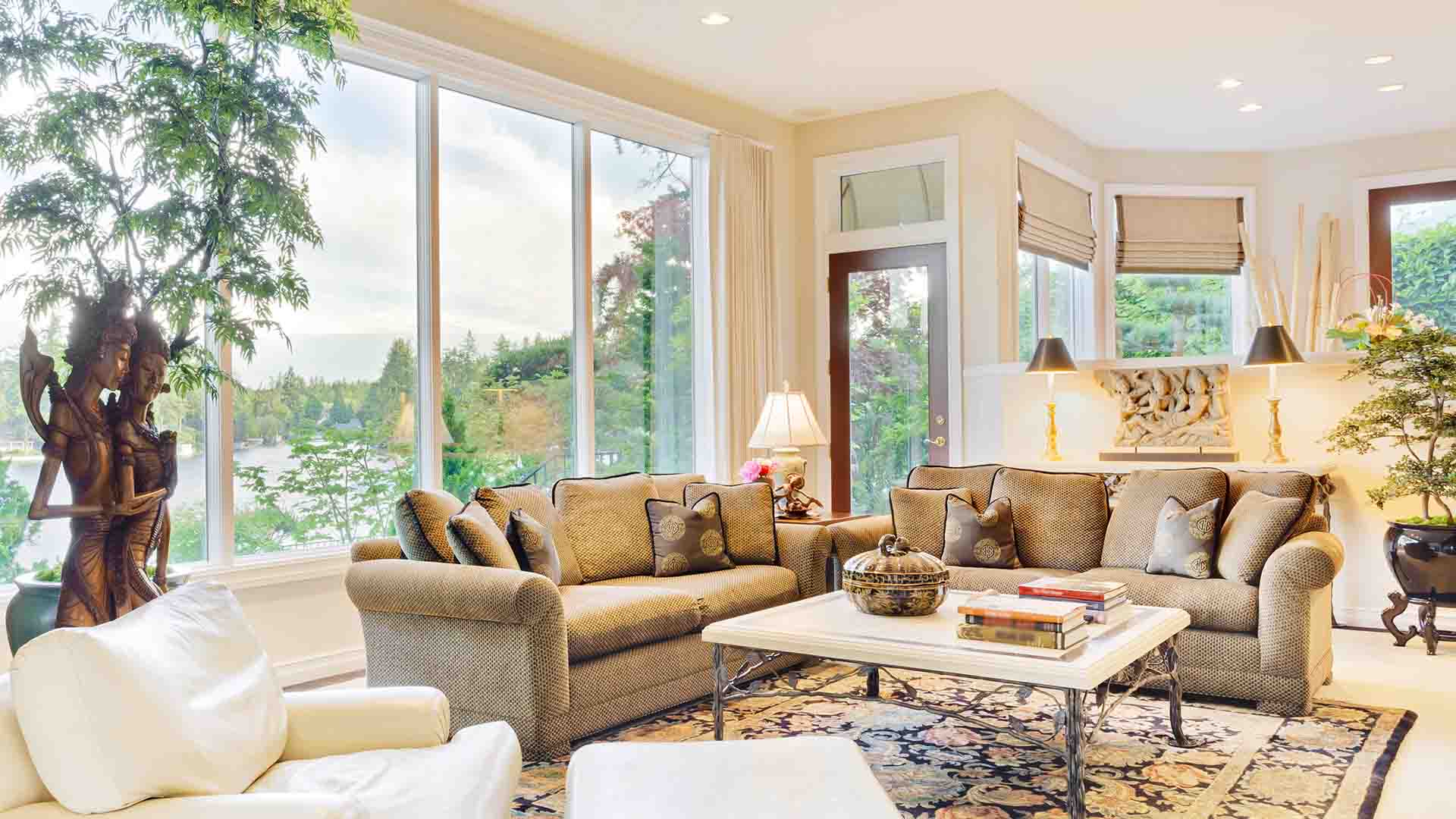 Some builders still continue to bet on luxury homes in the middle of a real estate slowdown when most builders have turned to affordable housing projects, backed by demand from ultra-rich buyers and non-resident Indians (NRI).
Established builders in Mumbai, the National Capital Region (NCR), Bengaluru and Pune have kept their focus on luxury projects.
Mumbai's K. Raheja Corp. is planning to launch two luxury projects this year in south-central Mumbai, one of the most expensive micro-markets in the country.
Vinod Rohira, managing director, (commercial real estate and REIT), K. Raheja Corp said, "Homes at Rs 15-25 crore and above are for high-value consumers, who are risk-averse, conscious of what they are buying, believe in investing equity (not debt) and prefer homes that are closer to possession. Good sales were recorded even last year, with prices in Vivarea in south Mumbai up by 20% or so compared to two years back."
Six months after it hit pause as a measure of caution in view of the roll out of the new real estate law, India's largest developer DLF Ltd resumed sales on 1 November.
Approximately Rs 450 crore of sales were recorded in November and December in two of Gurugram projects by DLF namely – Camellias (homes priced at Rs 28-32 crore) and Crest (Rs 6-8 crore).
According to Rajeev Talwar, DLF chief executive the period of November-December was an exceptional period of sales. He added, "Customers have gone around and checked out projects. Though we sell at a premium, we have seen people showing interest and conversion to hard sales. Luxury homes will be for actual users now, those who have accomplished and are buying for themselves."
Launch of luxury units was down by 70% to 331 units last year, from 1,112 units in 2016 reported Cushman and Wakefield 31 December data.
Anand Piramal, executive director of Piramal Group and founder, Piramal Realty stated, "The luxury housing segment, for which demand is end-user driven, is witnessing robust growth owing to HNIs (high net-worth individuals) and increasing customer aspirations for a luxurious lifestyle. Such an increased customer appetite works well for our business which aspires to build properties that represent world-class standards of design, construction, and quality."
In Mumbai Lodha Group plans to launch 3-4 new luxury and high-end projects at Walkeshwar, Lower Parel and Parel. It may also launch a new townhouse development in Pune. Lodha spokesperson said, "Luxury real estate is finally coming of age. Genuine luxury offerings have always found buyers who place utmost importance on aspects like quality, craftsmanship, lifestyle and service standards. Our Lodha Luxury Collection (LLC) does not just score well, it also defines the benchmark for the industry on these parameters."
Lodha launched the third tower in The World Towers project in Mumbai last year, along with One Grosvenor Square at Mayfair, in London's West End. It clocked early sales at the London project at around £6,000 per sq. ft. (Rs 5 lakh per sq. ft). The firm expects greater traction from its London project, with a weaker pound helping the cause of Indian buyers.
A prominent developer of luxury and high-quality homes in Bengaluru called the Total Environment Building Systems Pvt. Ltd will launch projects in Pune and Bengaluru this year. Kamal Sagar, principal architect, and chief executive said if customers look at them as buying a home and not just an investment and developers build beautifully designed homes, it works well. He added, "The market has been slow but our approach is customer-centric and customization in projects, which gives us a differential edge."
Raja Seetharaman, co-founder of Propstack, a real estate data analytics, and solutions firm, "Developers with the financial bandwidth and potential to build luxury projects have sustained the slowdown. Luxury segment prices have also not come down, especially in Mumbai, NCR, and Bangalore."
Residential Market Prices Drop Sharply In Kolkata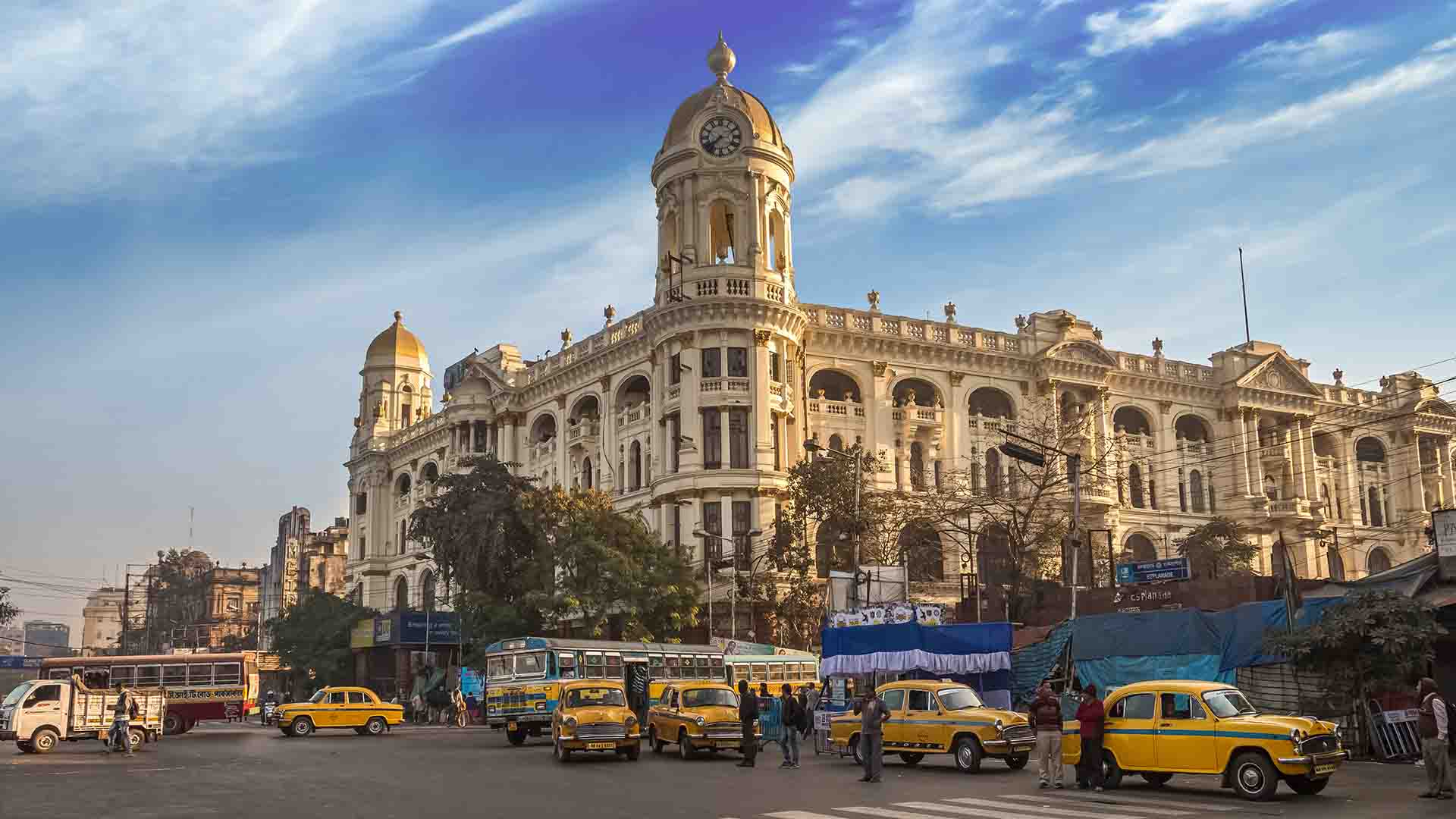 In the Kolkata market, the residential market prices have dropped substantially in the second half of 2017. According to a study by a real estate advisory firm, Knight Frank, during the same period, annual launches have fallen by 47 percent.
The study said that the effective prices in the organized residential projects in the city have dropped to the extent of 12 percent, which included a slash in the base prices charged by the developers, along with a waiver of other charges like stamp duties.
Samantak Das, Chief economist and national director of Knight Frank, said that the price drop is due to the sluggish market, in addition to aging inventory levels of the completed units for which the developers were going slow on new project launches. He also said that the downward price correction would be more pronounced in the coming months.
There were nearly 40,000 unsold units in the organized residential segment in Kolkata in 2017. The yearly sales had fallen more in 2017 as compared to the previous year when the demonetization was announced. The report also suggested, since West Bengal was yet to adopt RERA and establish the Housing Industry Regulatory Authority (HIRA), the developers were adopting a 'wait and watch' approach.
The report added that nationwide along with cities like Pune, Bengaluru, and Chennai, Hyderabad witnessed the steepest fall in new project launches.
685 Housing Projects 'Under Investigation' By Karnataka RERA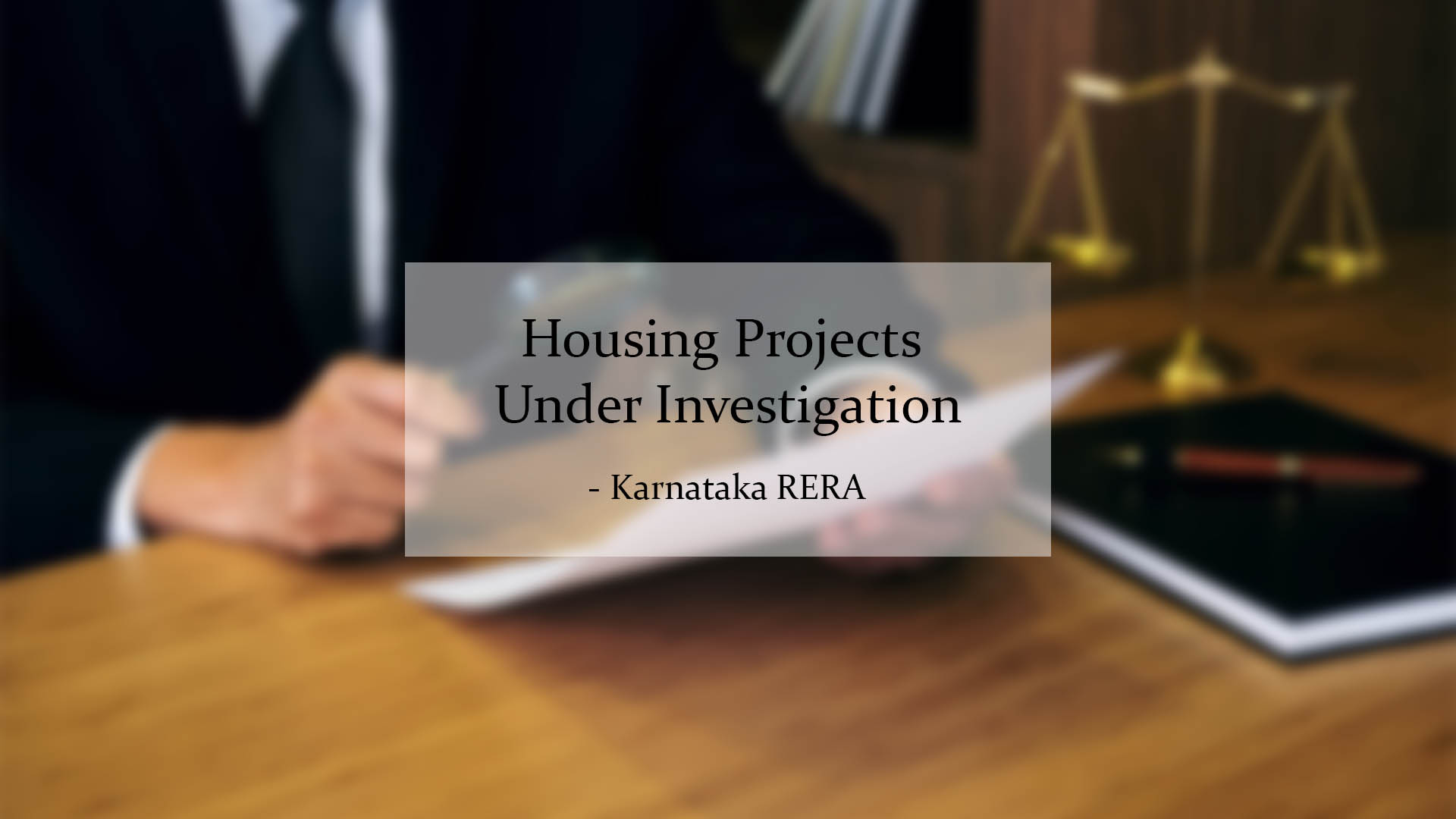 At present Karnataka has approximately Rs 50,000 crore on stake riding on various real estate projects. The Real Estate Regulatory Authority (RERA) Karnataka has raised a question mark on the future of one lakh apartment units and an equal number of investors in the state. This is due to 685 construction projects that are unregistered with RERA Karnataka. Thus the RERA Karnataka have listed them as "under investigation".
The Karnataka government notified the Centre's RERA Act, 2016 in July last year. RERA Act is aimed at protecting the investor's interest by regulating the real estate industry with a host of rules. All projects are to be registered under RERA and will get a clearance certification only after they meet the prescribed norms.
On Monday, RERA Karnataka has listed 685 realty projects in red with an alert: "The public is hereby informed that these projects are not registered with RERA and are under investigation. The public is warned that dealing with these projects is at their own risk.''
Shrinivas Rao, CEO, Asia Pacific of Vestian Global Workspace Services does the Math. "This (685 projects) would mean at least one lakh units, at an average of Rs 50 lakh per apartment. It is a neat Rs 50,000 crore exposure for builders. A property buyer would have paid 15-30% upward during the time of booking, which means around Rs 15,000 crore has already gone into the market.''
At least 50 percent of these projects are in Bengaluru. The realty industry is panicking as the stakes are high. There is also the factor of the construction finance exposure to banks. Many nationalized bank's Non Performing Assets lists have real estate players as their major defaulters. This number of defaulters among them is only likely to go up.
A developer who has already submitted eight projects' details with RERA and is still under the red list said, "We have submitted the required documents to the Authorities highlighting that these projects have received occupation certificate and hence not required to be registered under Karnataka Real Estate (Regulation and Development) Rules as per rule (4) of sub-rule (iv). We were told by authorities that they will remove our name/projects from the list in 4-5 days.''
K Ramesh, managing partner of Arna Shelters cautioned home buyers against investing in such projects and said, "Property registrations will not be done without RERA certification and even resale of old properties won't be easy.''