Leasehold Vs Freehold Property – Do You Know The Difference?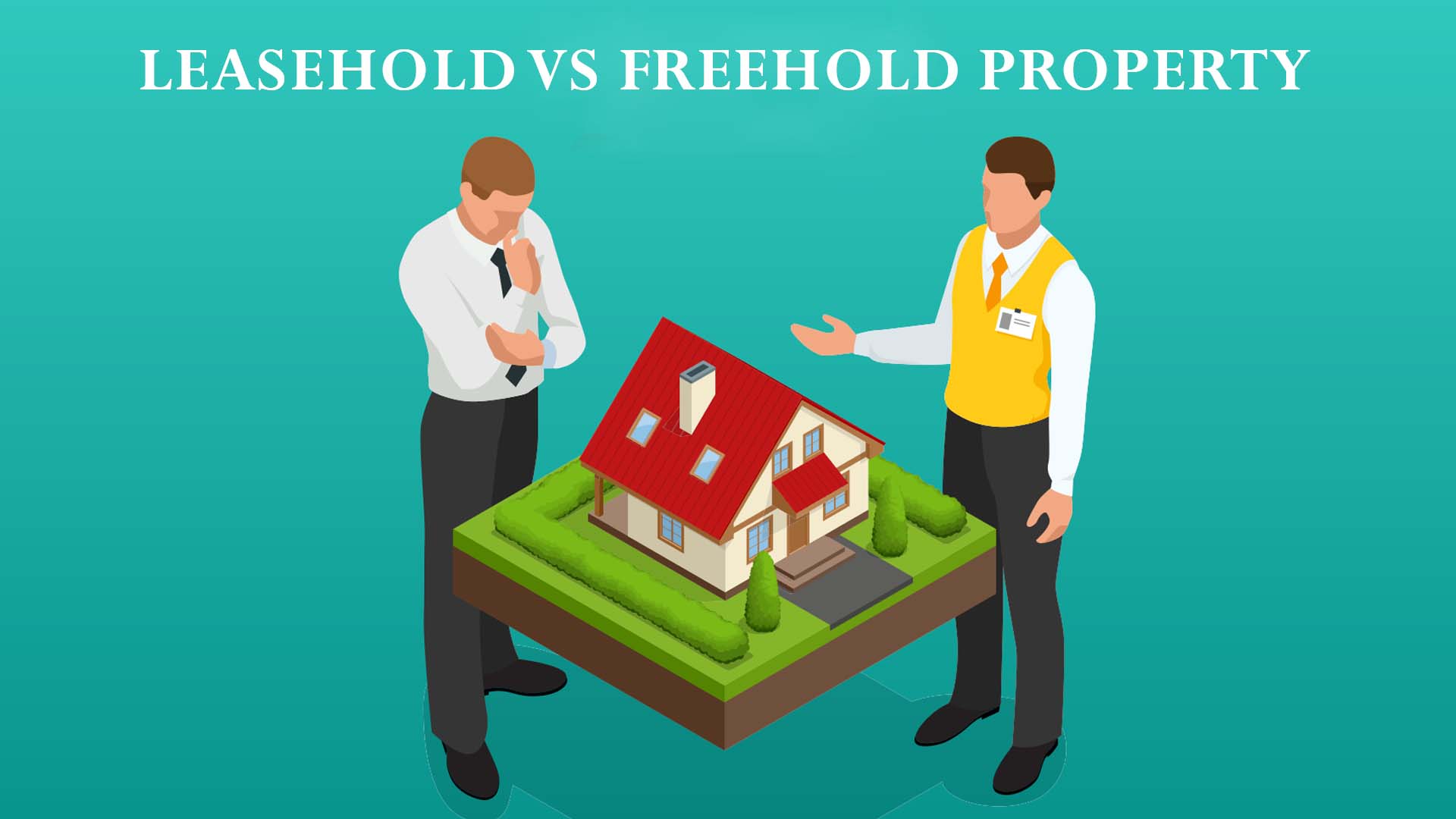 You must have often come across the terms "Freehold" and "Leasehold" properties, while buying a property. For those of you who don't know the difference or someone who has questions regarding legal obligations attached to them – we are going to break it down for you. They might seem like technical legal terms but what is more important is the fact, whether you want to buy a home or rather have a landlord?
The main difference between Freehold and Leasehold property is the ownership and control of land. As a freehold property owner you can do whatever you want with your property, obliging to state rules and regulations. On the other hand, leasehold property ownership is given by the government for tenure of 99 years which could be extended up to 999 years, if the owner i.e. State in majority cases, agrees to extend the lease but there is a cost for lease extension.
Freehold Property
Freehold property means that you are the outright owner of the building and the land on which it's built, till the time you don't sell the ownership to someone else. If your name is registered in the land registry as 'Freeholder' then you owe the title 'absolute'. Freehold property is preferred by most as you become the rightful owner of the property.
Benefits of Freehold Property
There is no annual ground rent that you have to pay.
You are not dependable on anyone for maintenance of your property or making any changes to it.
You have freedom to decide the fabric of the building such as roofs and outside walls.
You don't have to worry about your lease running out.
You don't have deal with any landlord.
Leasehold Property
Leasehold property means that you have to lease the property from freeholder, commonly referred to as landlords, for certain number of years as per lease agreement. The lease agreement could be from 99 years to 999 years. However there is no fixed limit as such, it could be as low as 5 – 10 years as well.
Benefits of Leasehold Property
Cost is lower than freehold properties as the cost of land to the developer is invariably low.
Leasehold properties are safe investments as they have clear titles and you are also aware of developer's reputation.
Maintenance of the project is responsibility of the developer or the State government, whoever is the owner.
Major Discrepancies Between Freehold and Leasehold Properties
Despite having their own benefits, there are certain major differences between freeholder and leaseholder.
Fees are one of the major concerns as leaseholder often feels that their freeholder is overcharging and they can't do much about it.
Lack of proper building maintenance is another concern that leaseholder often raise against freeholder.
Freeholders often complain about breach of terms of lease agreement by leaseholder.
Why Properties Built On Leasehold Land Is Not A Lucrative Option?
Buying a property on leasehold land might have some short term benefits but as customer if you are looking for long-term investment, then it may not be a great choice. Here are some of the reasons:
| | | |
| --- | --- | --- |
| | Developers | Customers |
| Restricted Use of Property | If a developer buys a property on leasehold then they won't be able to make full use of the property, as the landlord will have restrictions in place and will continue to impose them. For example – if a developer wants to demolish an old building and construct a new one, then you need to sign a new leasehold agreement for that, which will be an additional cost to the developer. | Since the developer has certain restrictions on the property, he will pass on those restrictions to homebuyers who won't be able to enjoy full benefits of the property. |
| Hard To Sell | If a developer wants to sell a leasehold property, then there won't be many buyers for it. On top of it, if the lease is near its end then it's almost impossible to sell it. | Customers will have a hard time to sell leasehold property as they will not have the ownership of the property. |
| Premium Payments | If developer wants to extend the lease on the land, then landlord will ask for more premiums from the leaseholder. The more the period of extension, more the premium the developer needs to pay. | The extra premium payments will eventually be borne by the customers as an added cost. |
| Getting Loans | Developers face hard times to get a loan for leasehold property, as banks do a very strict background check on the property and there is no guarantee if the loans will be sanctioned. A land with very short lease period or one where the lease is near its end doesn't even qualify for a loan. | Just like developers customers also face difficulties in getting loans for property built on lease hold land. |
| Regular Payments | The developer has to make regular payments to landlords in the name of annual ground rent. | Once again all the extra cost will be borne by customers. |
| Lack of Stability | Since developers don't own the property, they won't be able to take advantage of long-term benefits associated with the property. If the value of the land increases then then the landlord will be the one who benefits from it and not the developer. On the contrary, developers will be responsible for bringing the land to its original state while leaving the property. | Customers won't be able to take any long term advantage from their properties as they have no ownership. For short term it might be cheaper for them to invest in leasehold property but in the long run they will hardly have any return on their investment. |
As developer or as customer, you should be very careful in deciding whether to lease a property or not and need to gather as much detail as possible before acquiring on lease. Experts are of opinion that if you have the budget then it is better to invest in freehold properties, if you have a better clarity on the future. Freehold property also gives you the leverage to acquire funds in future, if the need arises.Conclusion
Also Read: Magicbricks Ads Singing And Dancing To Housing