Goa Begins A Survey Of Beneficiaries For Affordable Housing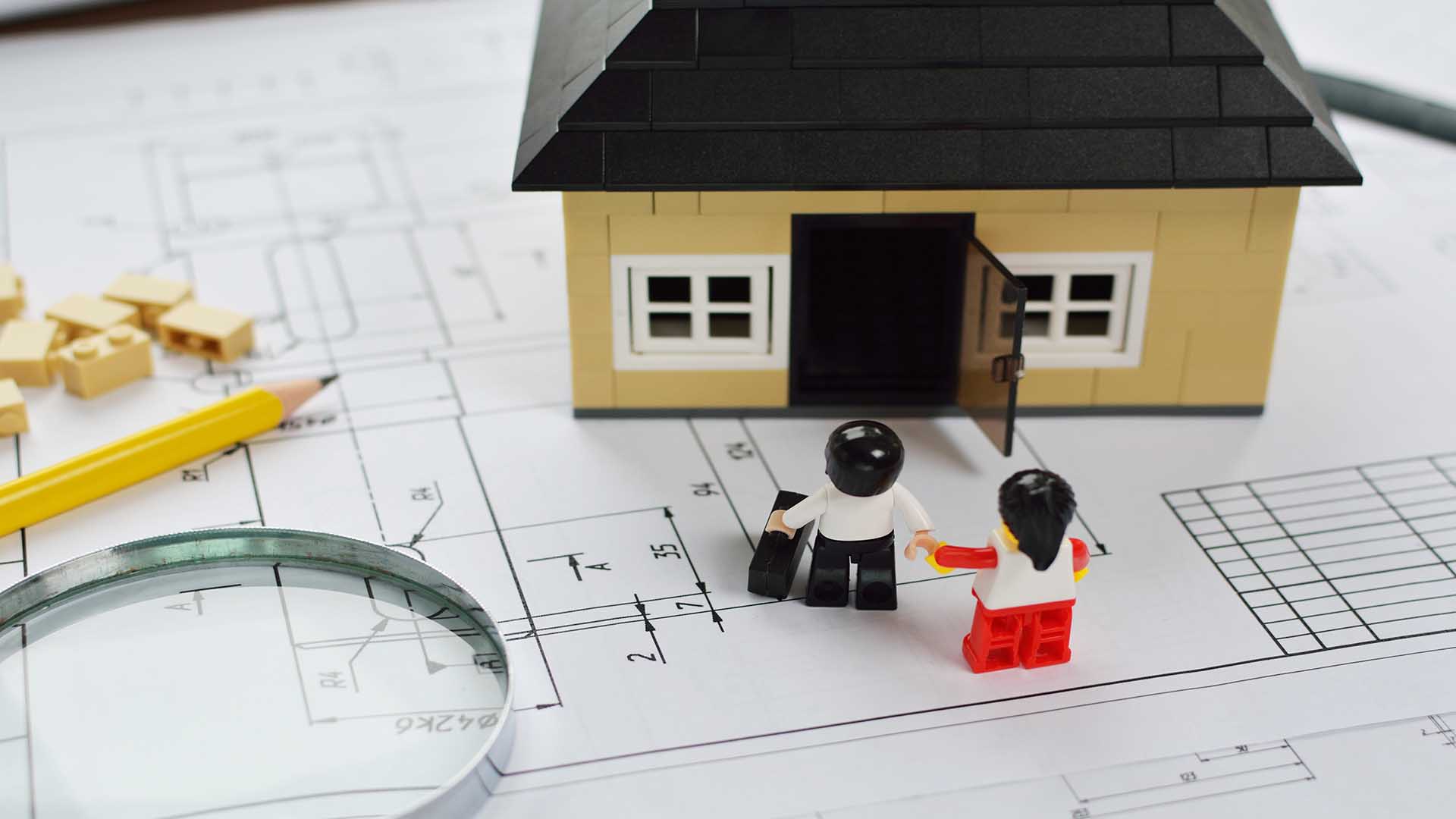 Goa's department of municipal administration has commissioned the Regional Center for Urban and Environmental Studies (RCUES) to undertake a demand survey and identify families living in municipal areas who are in need for affordable housing.
The survey will help the Goa government and the urban local bodies (ULBs) to identify the right strategy for affordable housing projects in the state. It will be completed by end of November.
J Ashok Kumar, director of urban development and municipal administration said, "The process to identify beneficiaries and undertake an assessment for group housing in the state began towards the end of July."
A list of potential beneficiaries will be identified by the demand survey. Each municipal area's data will be collated with the corporation of the city of Panaji limits. This will then sent as a proposal for approval to the union ministry of Housing and Urban Poverty Alleviation.
Kumar added, "The surveyors will be meeting the chief officers and chairpersons of each municipality and they will be seeking applications from eligible residents in those areas."
In Goa, a total of Rs 71.36 lakh has been sanctioned by the Union ministry of Housing and Urban Poverty Alleviation for the formation of the state level technical cell (SLTC) and Housing For All Plan of Action (HFAPoA). The action plan includes 14 municipal areas where affordable housing and on-site rehabilitation of existing slum dwellers will be the focus.
Kumar also said, "The state is in the process of constituting the technical cell. We have already taken approval of the state government and now we will invite applications, and by end of November, the technical committee should be in place."
To setup SLTC in Goa, the total amount permitted by the union government under PMAY is Rs 21.6 lakh. The union ministry, out of this, has promised to contribute Rs 16.20 lakh for forming the cell in Goa. The rest will be contributed by the Goa state government. According to a government official, the centre has already released the first installment of Rs 8.10 lakh in early June. After Goa submits the expenditure receipts and details of the experts hired for the SLTC, the union ministry would release the second tranche of funds.
According to the union ministry's guidelines, there will be 10 professionals for the SLTC. This includes urban infrastructure specialists, environmental specialists, urban planners, and public-private partnership specialists. All of them together will plan and implement the PMAY mission in Goa.
Also Read: Appoint Housecraft App For Your Interior Designing Job
Realty Firms Stick To Luxury Projects Backed By NRI Demand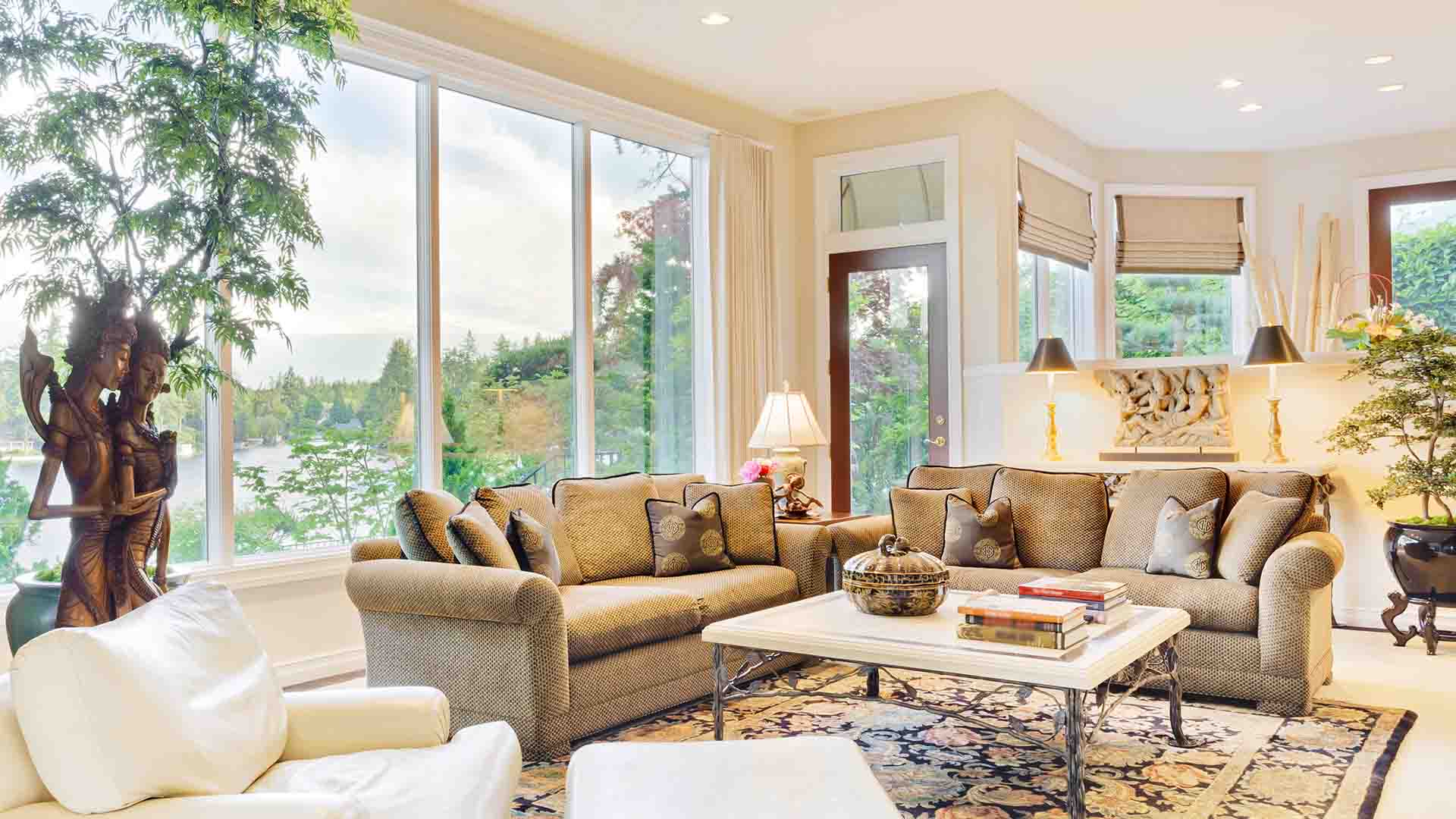 Some builders still continue to bet on luxury homes in the middle of a real estate slowdown when most builders have turned to affordable housing projects, backed by demand from ultra-rich buyers and non-resident Indians (NRI).
Established builders in Mumbai, the National Capital Region (NCR), Bengaluru and Pune have kept their focus on luxury projects.
Mumbai's K. Raheja Corp. is planning to launch two luxury projects this year in south-central Mumbai, one of the most expensive micro-markets in the country.
Vinod Rohira, managing director, (commercial real estate and REIT), K. Raheja Corp said, "Homes at Rs 15-25 crore and above are for high-value consumers, who are risk-averse, conscious of what they are buying, believe in investing equity (not debt) and prefer homes that are closer to possession. Good sales were recorded even last year, with prices in Vivarea in south Mumbai up by 20% or so compared to two years back."
Six months after it hit pause as a measure of caution in view of the roll out of the new real estate law, India's largest developer DLF Ltd resumed sales on 1 November.
Approximately Rs 450 crore of sales were recorded in November and December in two of Gurugram projects by DLF namely – Camellias (homes priced at Rs 28-32 crore) and Crest (Rs 6-8 crore).
According to Rajeev Talwar, DLF chief executive the period of November-December was an exceptional period of sales. He added, "Customers have gone around and checked out projects. Though we sell at a premium, we have seen people showing interest and conversion to hard sales. Luxury homes will be for actual users now, those who have accomplished and are buying for themselves."
Launch of luxury units was down by 70% to 331 units last year, from 1,112 units in 2016 reported Cushman and Wakefield 31 December data.
Anand Piramal, executive director of Piramal Group and founder, Piramal Realty stated, "The luxury housing segment, for which demand is end-user driven, is witnessing robust growth owing to HNIs (high net-worth individuals) and increasing customer aspirations for a luxurious lifestyle. Such an increased customer appetite works well for our business which aspires to build properties that represent world-class standards of design, construction, and quality."
In Mumbai Lodha Group plans to launch 3-4 new luxury and high-end projects at Walkeshwar, Lower Parel and Parel. It may also launch a new townhouse development in Pune. Lodha spokesperson said, "Luxury real estate is finally coming of age. Genuine luxury offerings have always found buyers who place utmost importance on aspects like quality, craftsmanship, lifestyle and service standards. Our Lodha Luxury Collection (LLC) does not just score well, it also defines the benchmark for the industry on these parameters."
Lodha launched the third tower in The World Towers project in Mumbai last year, along with One Grosvenor Square at Mayfair, in London's West End. It clocked early sales at the London project at around £6,000 per sq. ft. (Rs 5 lakh per sq. ft). The firm expects greater traction from its London project, with a weaker pound helping the cause of Indian buyers.
A prominent developer of luxury and high-quality homes in Bengaluru called the Total Environment Building Systems Pvt. Ltd will launch projects in Pune and Bengaluru this year. Kamal Sagar, principal architect, and chief executive said if customers look at them as buying a home and not just an investment and developers build beautifully designed homes, it works well. He added, "The market has been slow but our approach is customer-centric and customization in projects, which gives us a differential edge."
Raja Seetharaman, co-founder of Propstack, a real estate data analytics, and solutions firm, "Developers with the financial bandwidth and potential to build luxury projects have sustained the slowdown. Luxury segment prices have also not come down, especially in Mumbai, NCR, and Bangalore."
Residential Market Prices Drop Sharply In Kolkata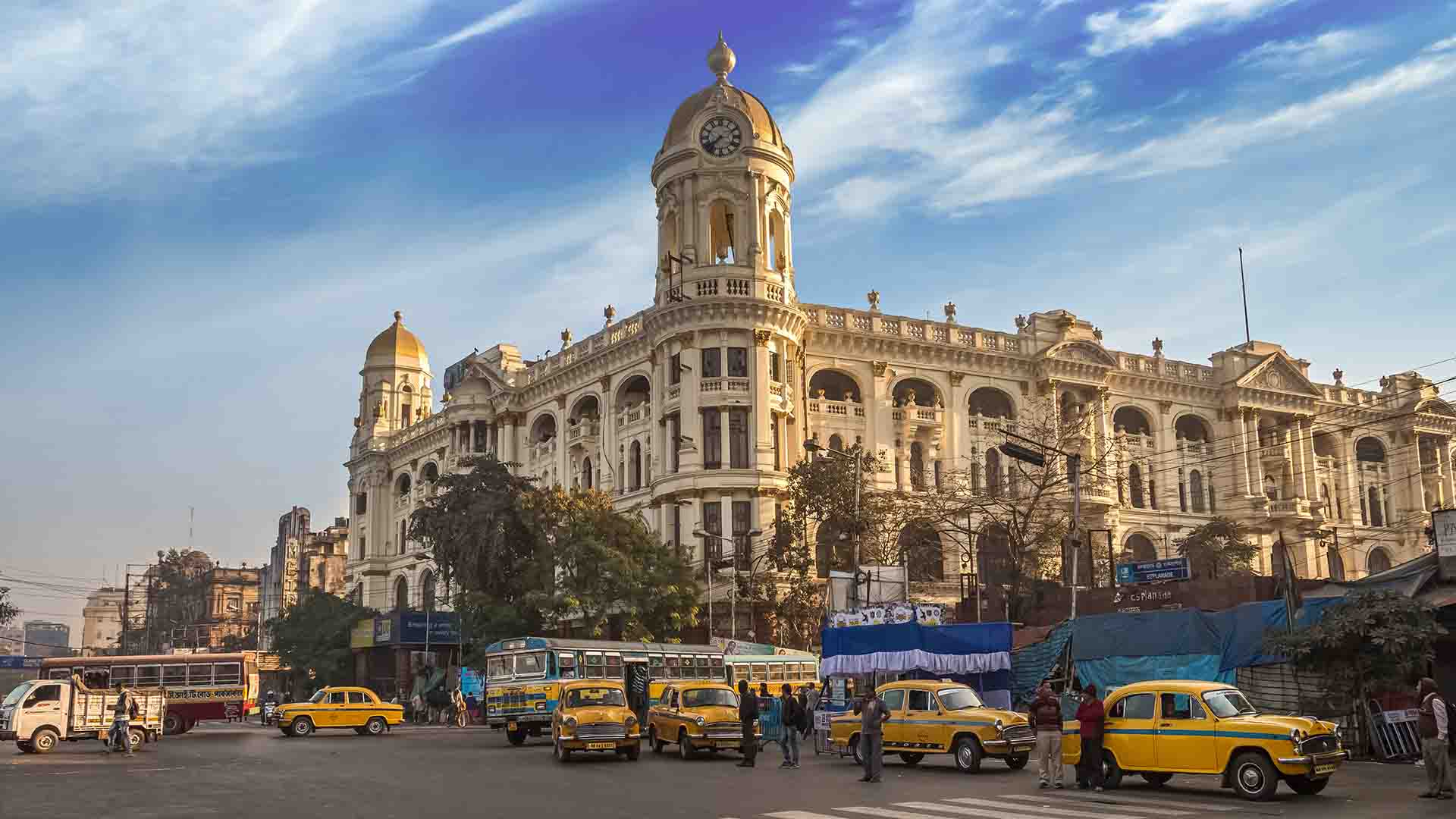 In the Kolkata market, the residential market prices have dropped substantially in the second half of 2017. According to a study by a real estate advisory firm, Knight Frank, during the same period, annual launches have fallen by 47 percent.
The study said that the effective prices in the organized residential projects in the city have dropped to the extent of 12 percent, which included a slash in the base prices charged by the developers, along with a waiver of other charges like stamp duties.
Samantak Das, Chief economist and national director of Knight Frank, said that the price drop is due to the sluggish market, in addition to aging inventory levels of the completed units for which the developers were going slow on new project launches. He also said that the downward price correction would be more pronounced in the coming months.
There were nearly 40,000 unsold units in the organized residential segment in Kolkata in 2017. The yearly sales had fallen more in 2017 as compared to the previous year when the demonetization was announced. The report also suggested, since West Bengal was yet to adopt RERA and establish the Housing Industry Regulatory Authority (HIRA), the developers were adopting a 'wait and watch' approach.
The report added that nationwide along with cities like Pune, Bengaluru, and Chennai, Hyderabad witnessed the steepest fall in new project launches.
685 Housing Projects 'Under Investigation' By Karnataka RERA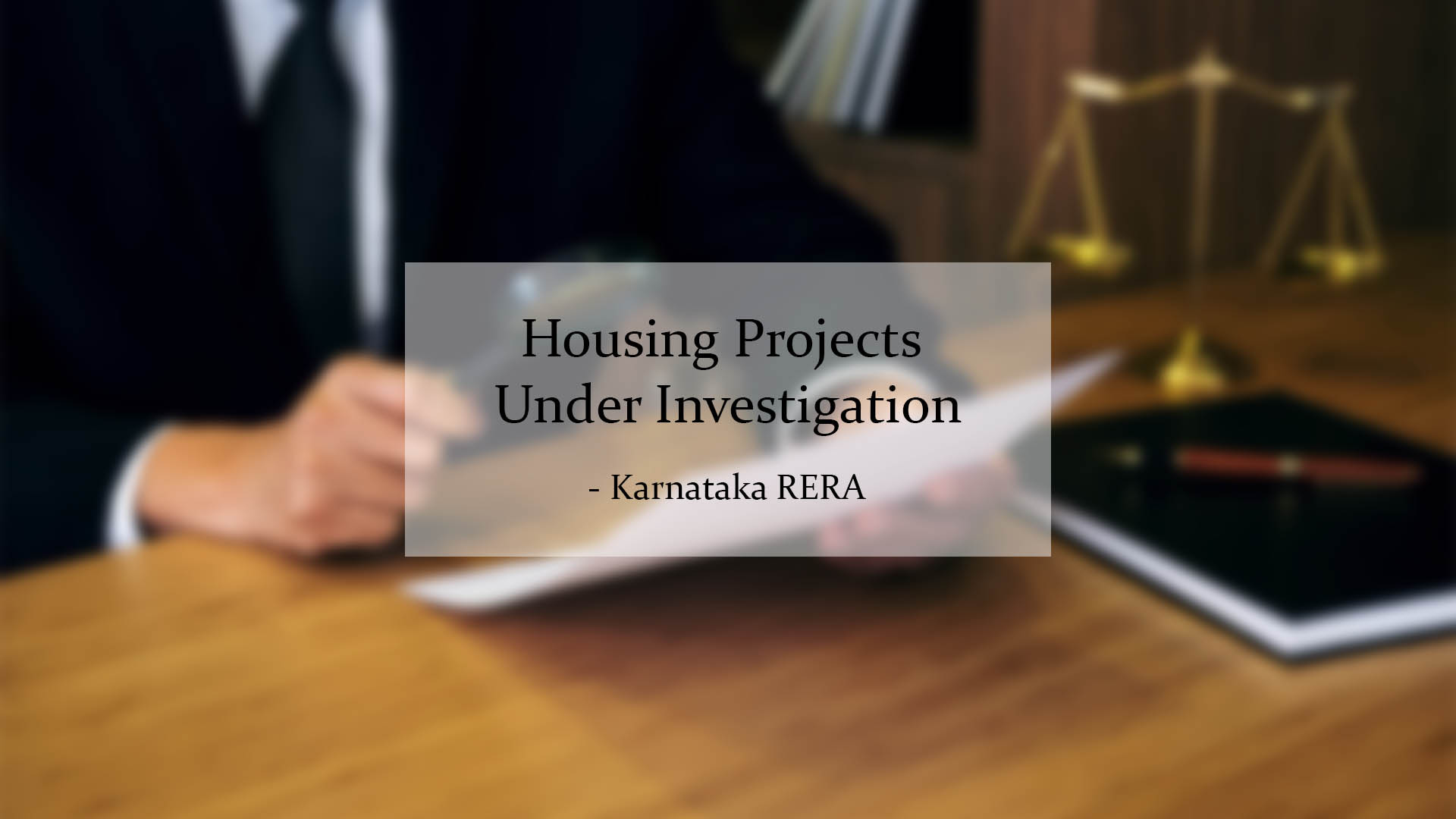 At present Karnataka has approximately Rs 50,000 crore on stake riding on various real estate projects. The Real Estate Regulatory Authority (RERA) Karnataka has raised a question mark on the future of one lakh apartment units and an equal number of investors in the state. This is due to 685 construction projects that are unregistered with RERA Karnataka. Thus the RERA Karnataka have listed them as "under investigation".
The Karnataka government notified the Centre's RERA Act, 2016 in July last year. RERA Act is aimed at protecting the investor's interest by regulating the real estate industry with a host of rules. All projects are to be registered under RERA and will get a clearance certification only after they meet the prescribed norms.
On Monday, RERA Karnataka has listed 685 realty projects in red with an alert: "The public is hereby informed that these projects are not registered with RERA and are under investigation. The public is warned that dealing with these projects is at their own risk.''
Shrinivas Rao, CEO, Asia Pacific of Vestian Global Workspace Services does the Math. "This (685 projects) would mean at least one lakh units, at an average of Rs 50 lakh per apartment. It is a neat Rs 50,000 crore exposure for builders. A property buyer would have paid 15-30% upward during the time of booking, which means around Rs 15,000 crore has already gone into the market.''
At least 50 percent of these projects are in Bengaluru. The realty industry is panicking as the stakes are high. There is also the factor of the construction finance exposure to banks. Many nationalized bank's Non Performing Assets lists have real estate players as their major defaulters. This number of defaulters among them is only likely to go up.
A developer who has already submitted eight projects' details with RERA and is still under the red list said, "We have submitted the required documents to the Authorities highlighting that these projects have received occupation certificate and hence not required to be registered under Karnataka Real Estate (Regulation and Development) Rules as per rule (4) of sub-rule (iv). We were told by authorities that they will remove our name/projects from the list in 4-5 days.''
K Ramesh, managing partner of Arna Shelters cautioned home buyers against investing in such projects and said, "Property registrations will not be done without RERA certification and even resale of old properties won't be easy.''