Gujarat Approves Rs 6,758 Crore Metro Phase II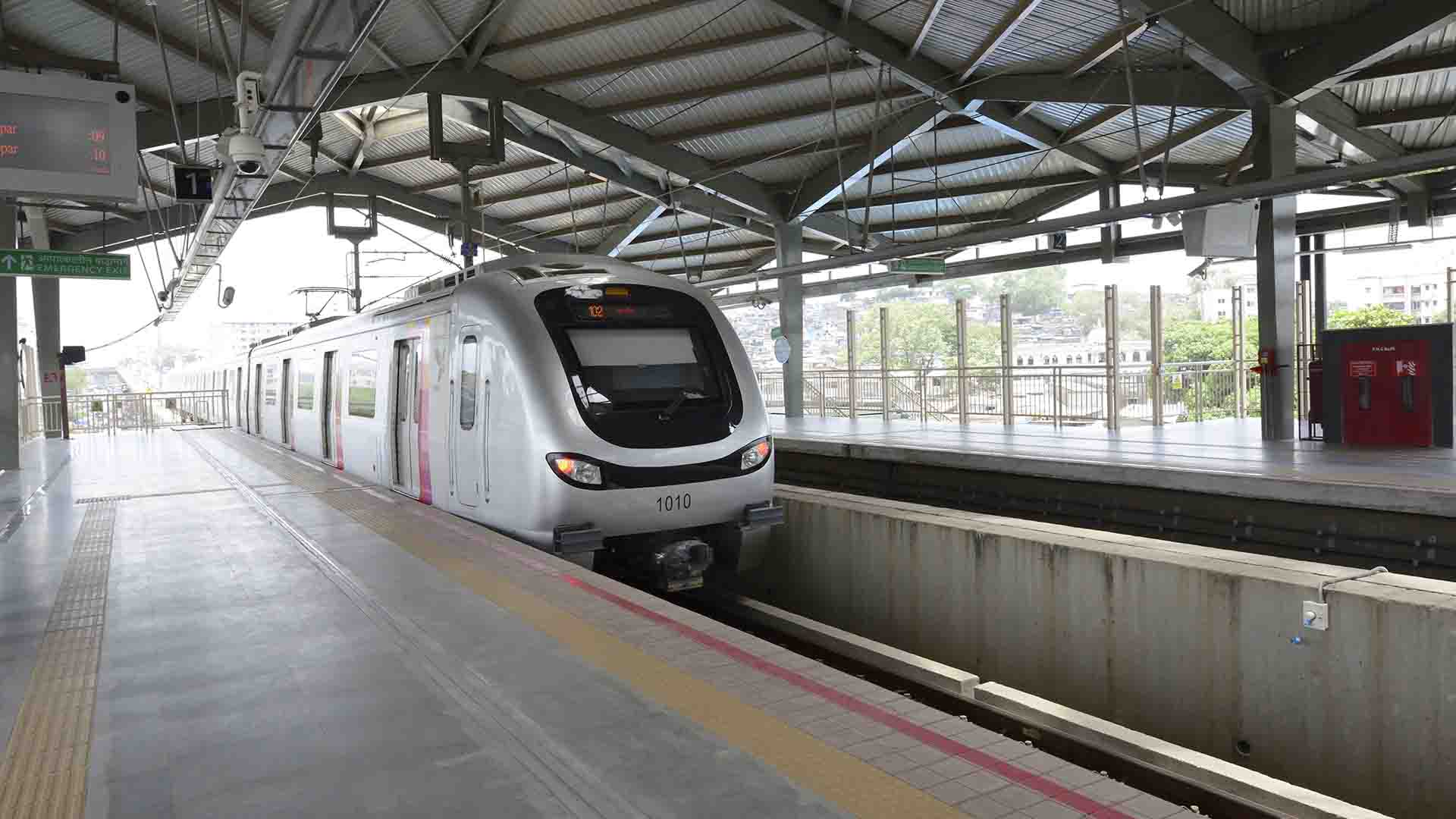 The Phase II of the Ahmedabad Metro Rail project gets the stamp of approval for Rs 6,758-crore by the state government. The Phase II will connect Mahatma Mandir, Sachivalaya, Gift City and PDPU.
According to the officials at the Metro Link Express for Gandhinagar and Ahmedabad (MEGA), the Phase-II will extend from Motera to Mahatma Mandir. The 34.6km Phase-II will be completely elevated and will have 24 stations. A separate line from Pandit Deendayal Petroleum University (PDPU) to GIFT City will link Gift City to the main line. The second phase cost is estimated to be is Rs 6,758 crore and its work will start as soon as the government of India approves it.
The Delhi Metro Rail Corporation (DMRC) had prepared the Detailed Project Report (DPR) of Phase-II, connecting Mahatma Mandir, Akshardham, GIFT City and GNLU.
"In order to achieve the maximum benefits from the project, the DPR made 2014 for Ahmedabad Metro Rail Project Phase-I projected that connectivity to Gandhinagar would be provided from the North-South corridor of Phase-I. Accordingly, the 2017 DPR has been prepared for Phase-II, which will connect Ahmedabad and Gandhinagar", said Metro officials.
The second phase, the officials mentioned, will start from Motera and connect to PDPU, Raysan, GIFT, and Sardar Vallabhbhai Patel International Airport. In Gandhinagar, it will connect Akshardham, Sector 24 and Mahatma Mandir, which is also close to Gandhinagar railway station. The railway station is also getting a facelift.
The first phase of the project, according to the authorities, should finish by the end of 2019 which connects Thaltej and Vastral and APMC to Motera. Soon after the elections, the state plans to have the first metro trial run. Commercial operations will need a final nod from the commissioner of metro rail safety (CMRS), which takes some 18 months.
Also Read: Badlapur – The Right Investment Zone